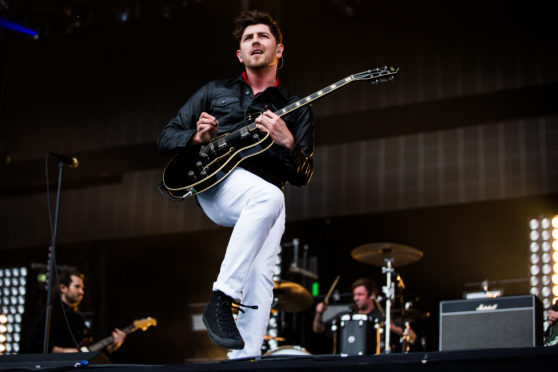 Tearing it up and starting all over again isn't the usual career move for a band at the peak of its powers. Yet that is exactly what Twin Atlantic, with their last two albums reaching the top 10, have done.
Leaving their record label, setting up their own studio, changing their sound and departing ways with their guitarist – these are all notable moments in the Glasgow band's story since their previous album was released a little over three years ago.
It's only now, with the release of their fourth record, Power, two days ago, that the three-piece realises just how big a risk it all was.
"In hindsight, we think it was crazy," admitted bass player Ross McNae.
"We don't know if it's worked out yet, of course, but we got ourselves a label and put an album out, which was the goal, so we've succeeded in that sense.
"We never had a moment where we panicked. We just didn't process there was any other option to what we were doing.
"We want people to like it, but from a personal point of view it's made me realise that what I love more than anything is to make things, and this experience has definitely reawakened my mind to knowing I'll make things all of my life."
Power begins a new chapter in the band's 14-year history.
Their alt rock style has been replaced by a synth rock sound inspired by their love of Depeche Mode and LCD Soundsystem, recorded in the Glasgow studio they built themselves.
"It all started with the record label," continued Ross. "It felt like things had run their course, and so we managed to change our relationship with our label and management.
"We struggled to get something else in place quickly and that gave us a reality check.
"We decided it was time to take matters into our own hands, to go away and make something we love. To try to reinvent the band. That wouldn't have happened if we'd just walked in the door somewhere else."
The change in direction led to guitarist Barry McKenna leaving the full-time set-up.
While he'll no longer appear on recordings, he'll still be part of the live touring band.
"Everything is amicable with Barry. There was never a flashpoint, we just realised when making the album that me and Sam (McTrusty) were pushing towards another direction, and that was something Barry hadn't even entertained the possibility of, so a lot of it was down to our personal tastes not really aligning.
"It's not like there was a particular moment that led to this. It felt wrong in many ways, horrible, but the timing felt right and it's refreshed all of our creative flows."
In support of the album's release, Twin Atlantic will perform a series of intimate launch shows at some of the venues they played in their early years. They play Beat Generator in Dundee on Wednesday, two King Tut's shows in Glasgow on Thursday and The Caves in Edinburgh next Sunday.
And Ross has promised the sound of their previous hits will remain unchanged, despite the band's shift in genres.
"We dabbled with the idea of how we might change things, but when we started playing the songs we realised the energy is similar, even if the instrumentation is different.
"The vast majority of people who come to a gig know what they want to see, so to change things too much seems unnecessary."
---
Twin Atlantic, Motherwell Concert Hall, Aberdeen Music Hall, Fat Sam's, Dundee, Kilmarnock Grand Hall, Mar 3-4, 6-7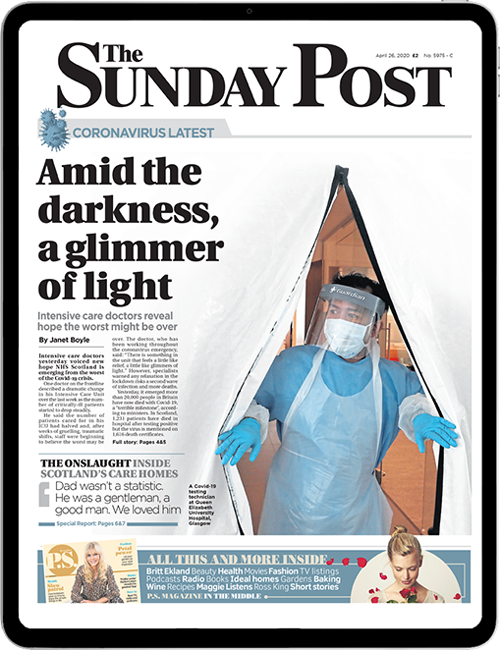 Enjoy the convenience of having The Sunday Post delivered as a digital ePaper straight to your smartphone, tablet or computer.
Subscribe for only £5.49 a month and enjoy all the benefits of the printed paper as a digital replica.
Subscribe