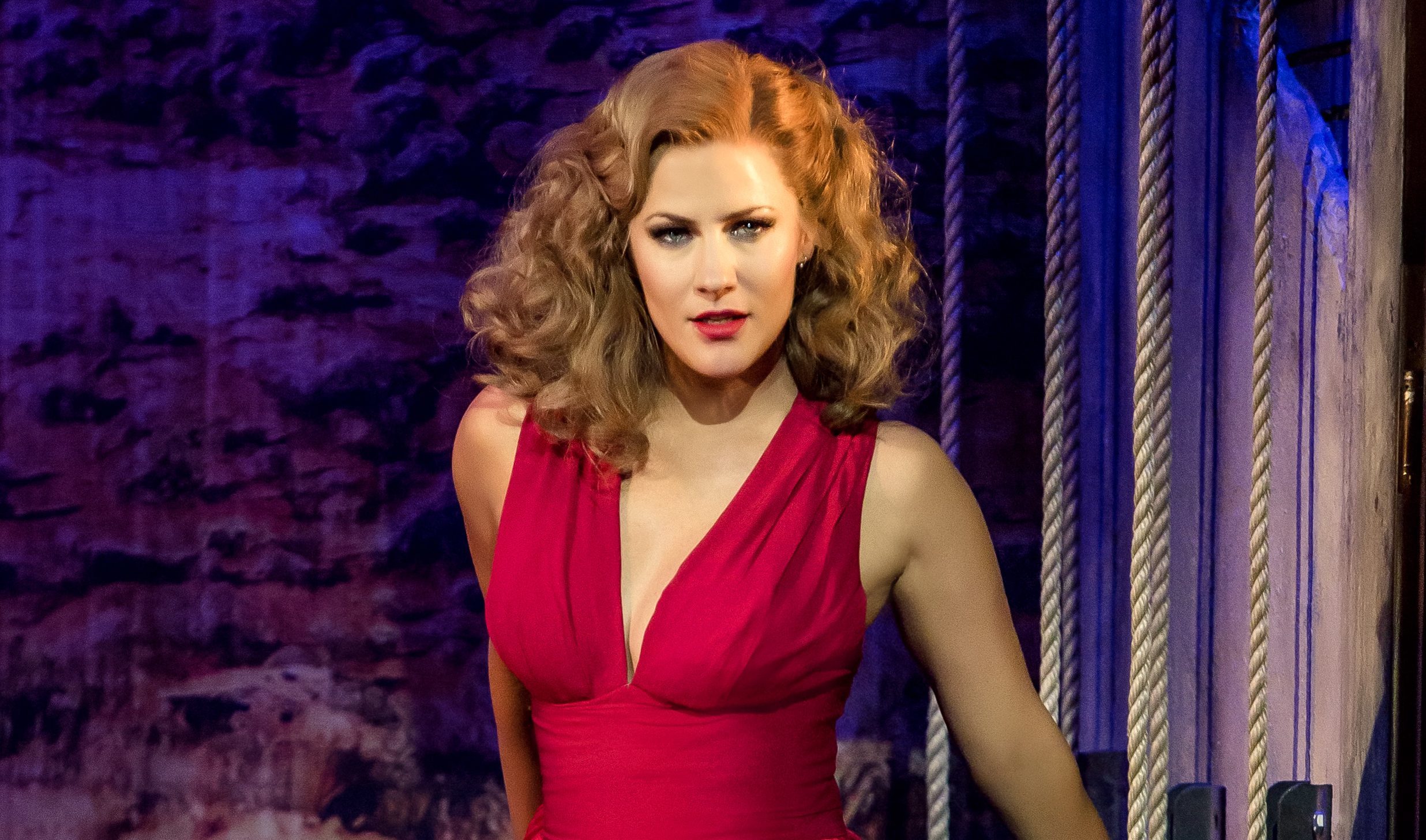 LIFE is what happens when you're busy making plans, so the old saying goes.
Maybe that's why it has taken Caroline Flack almost 20 years to finally begin the career she'd always dreamed of having.
The quick-witted star is best known for her television presenting roles, but while she was growing up she'd always intended to be a stage actor.
Now she's finally treading the boards in theatres around the UK, playing the part of Irene in her debut musical, Crazy For You.
Not that Caroline, who turns 38 next month, has been short of work since arriving in London 19 years ago to pursue her career.
She's become one of the UK's most popular TV personalities, presenting The X Factor and summer hit Love Island and winning Strictly Come Dancing in 2014.
Lifting the glitterball trophy with professional partner Pasha Kovalev opened many people's eyes to a previously unseen side of Caroline and lots of doors subsequently began to open for her.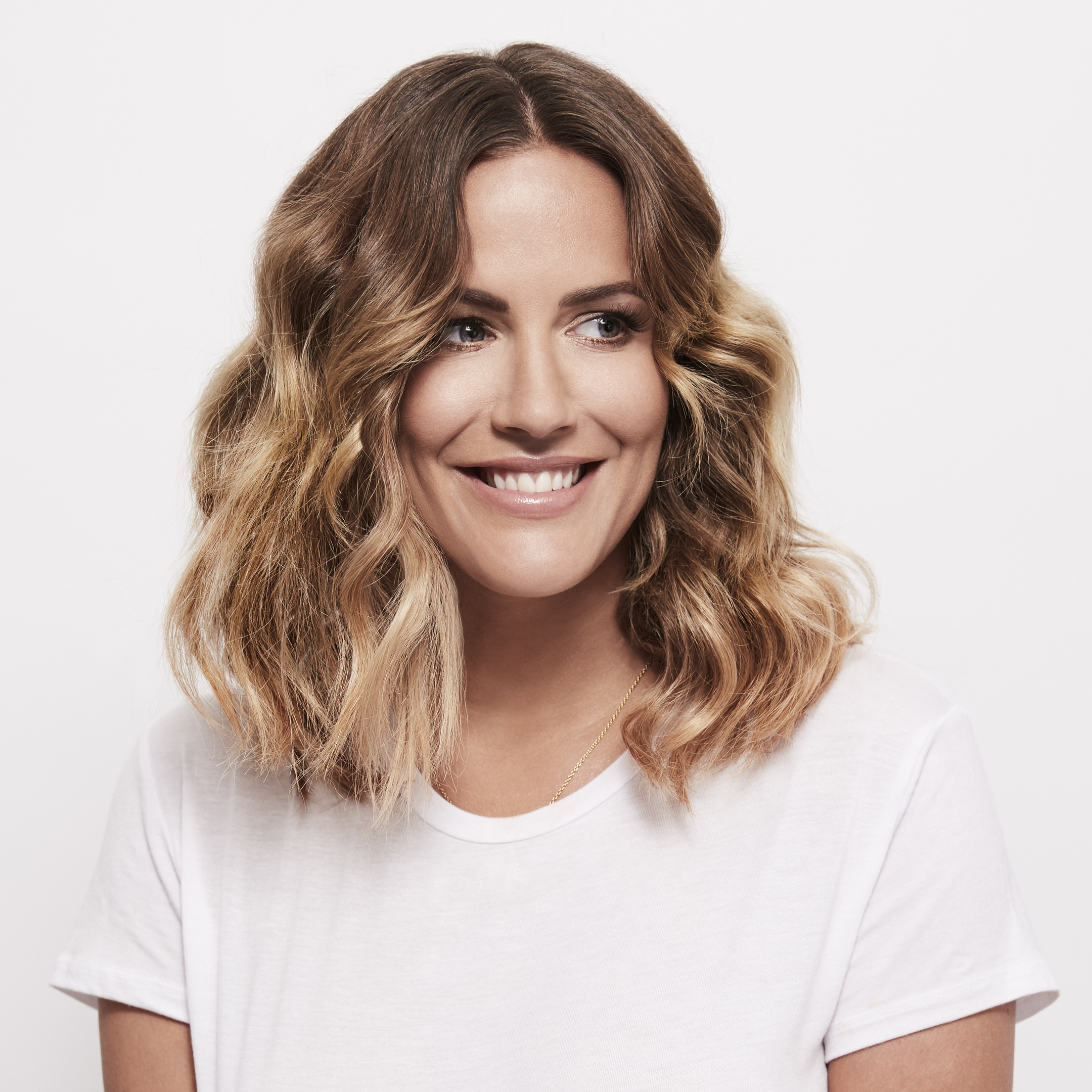 "Strictly had a lot to do with where I am right now," she says.
"I was offered a few lead roles in productions, but I didn't feel ready to take on such big parts.
"I felt it was important to earn my stripes and gain experience, so when the role of Irene came along it felt perfect.
"It's not a big role – I'm probably on stage for the least amount of time out of everyone. It's Charlotte (Wakefield) who is the star."
Adding musical theatre performer to her ever-growing CV means Caroline's time is even more in demand than usual.
She has a packed schedule for the foreseeable future, always a good problem to have in the entertainment industry, but it means she's hard to pin down. Our chat began while she was in Dublin, was aborted by mobile problems, and is only picked up two weeks later in Nottingham when she has a moment of down time.
Proving how down to earth she remains, Caroline is in the midst of dyeing her hair in her Nottingham accommodation when we pick up our conversation. No expensive salon for her.
Life is so busy, she admits, that she often forgets where she's been or why. For example, she knows she's been to Glasgow before and is looking forward to returning this week with Crazy For You, but the details around her previous trip are somewhat sketchy.
"I once came to see Lionel Richie in concert in Glasgow, but I don't know why I chose there to see him," she smiles. "But I definitely saw him there. I don't have a good memory. I think because I have such a busy schedule I forget things and I'm always asking my mum why I did this or when did I do that.
"I've not spent much time in Scotland – I've not even been to the Edinburgh festival – but one of the good things about being on tour is spending a week in a place you've maybe never been before and get the chance to explore, although we're doing a lot of matinees so we don't have much free time."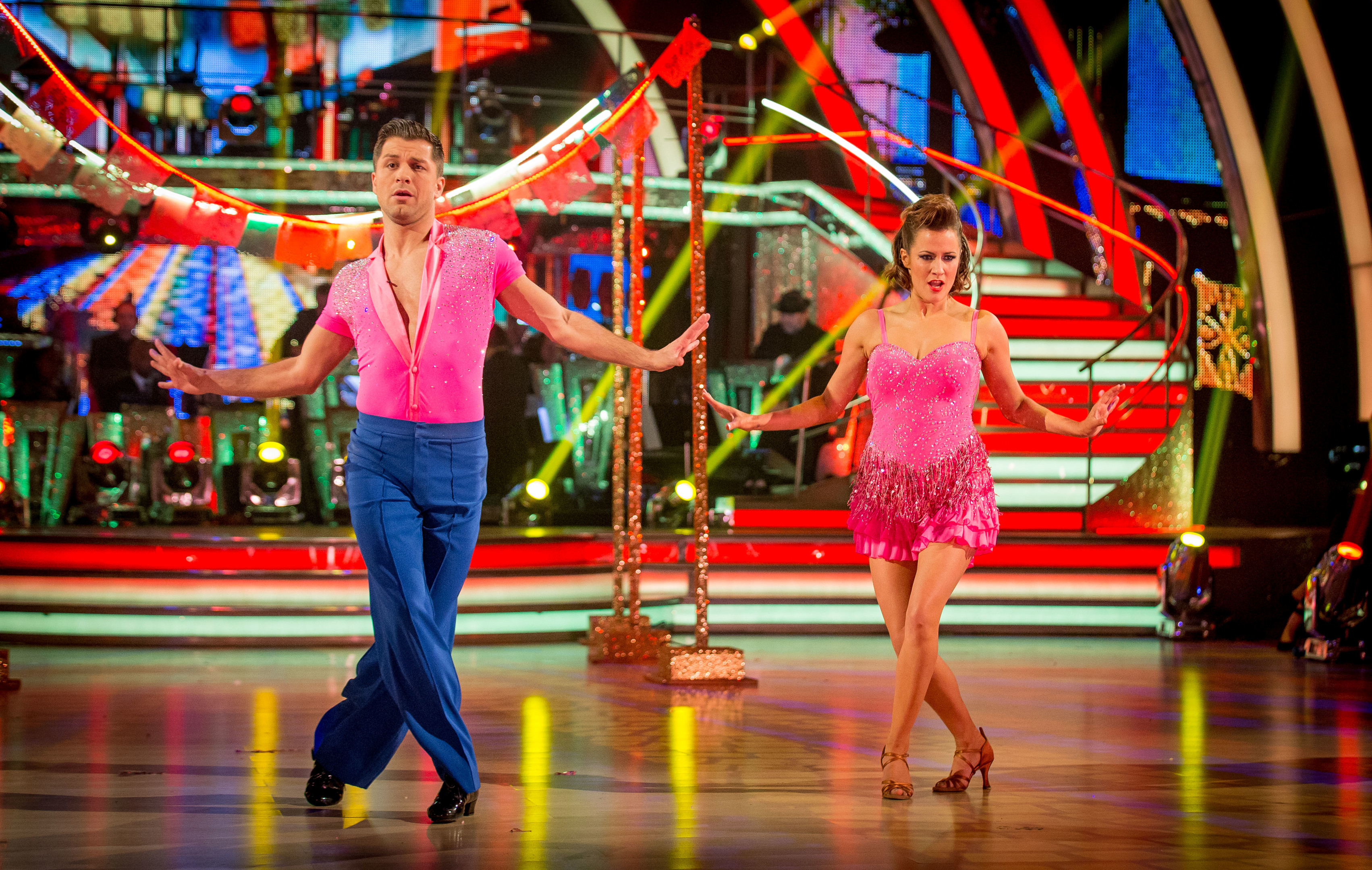 Caroline grew up far from the bright lights of London in rural Norfolk with her twin sister.
"I was always putting on performances for my family, probably much to their annoyance," she laughs. "I was very young when I realised this is what I wanted to do – probably from the moment I could speak.
"I remember the village hall where I grew up put on a pantomime every year and when I was seven I got a part.
"That only helped to convince me that this is what I wanted to do for the rest of my life – not to be the back end of a donkey, I should add – but to be in this industry."
Caroline got her break playing Bubbles on sketch show Bo' Selecta! in 2002 and slowly climbed the ladder, presenting Saturday morning kids' telly, Sky's revival of Gladiators and Something For The Weekend.
In 2011 she began hosting The Xtra Factor and proved so popular after three series that she was given the presenting job on ITV's flagship Saturday night programme.
Although that only lasted one year before she was replaced, Caroline holds no grudges and, in fact, the short-lived job allowed her to buy a beautiful house. And leaving The X Factor certainly didn't harm her prospects, as the continued success of Love Island proves.
Perhaps paying her dues and starting at the bottom has steeled her for the odd disappointment when it comes along.
She explains: "I had the same thought process in TV as I'm having now in theatre and that's to take on smaller roles and work your way up, just like you would in any career.
"Sometimes you can take on too much when you jump in at the deep end."
Crazy For You is a romantic comedy from the Gershwin brothers' songbook and charts the troubled love story of Bobby, son of a wealthy New York banking family, who is sent to Nevada to close the local theatre down. But Bobby, played by Tom Chambers, falls for the proprietor's daughter and decides to save the venue by putting on a show.
Caroline's character, Irene, is his jilted fiancée, who travels across the country in an attempt to win him back.
Does Caroline see any similarities between herself and the character?
"Irene is driven, and I suppose I am," she muses. "She knows what she wants, she's hurt the whole way through, and she's vulnerable but icy.
"I don't think I'm much like her but I can empathise. I don't think I would ever go across the country chasing after a man, though."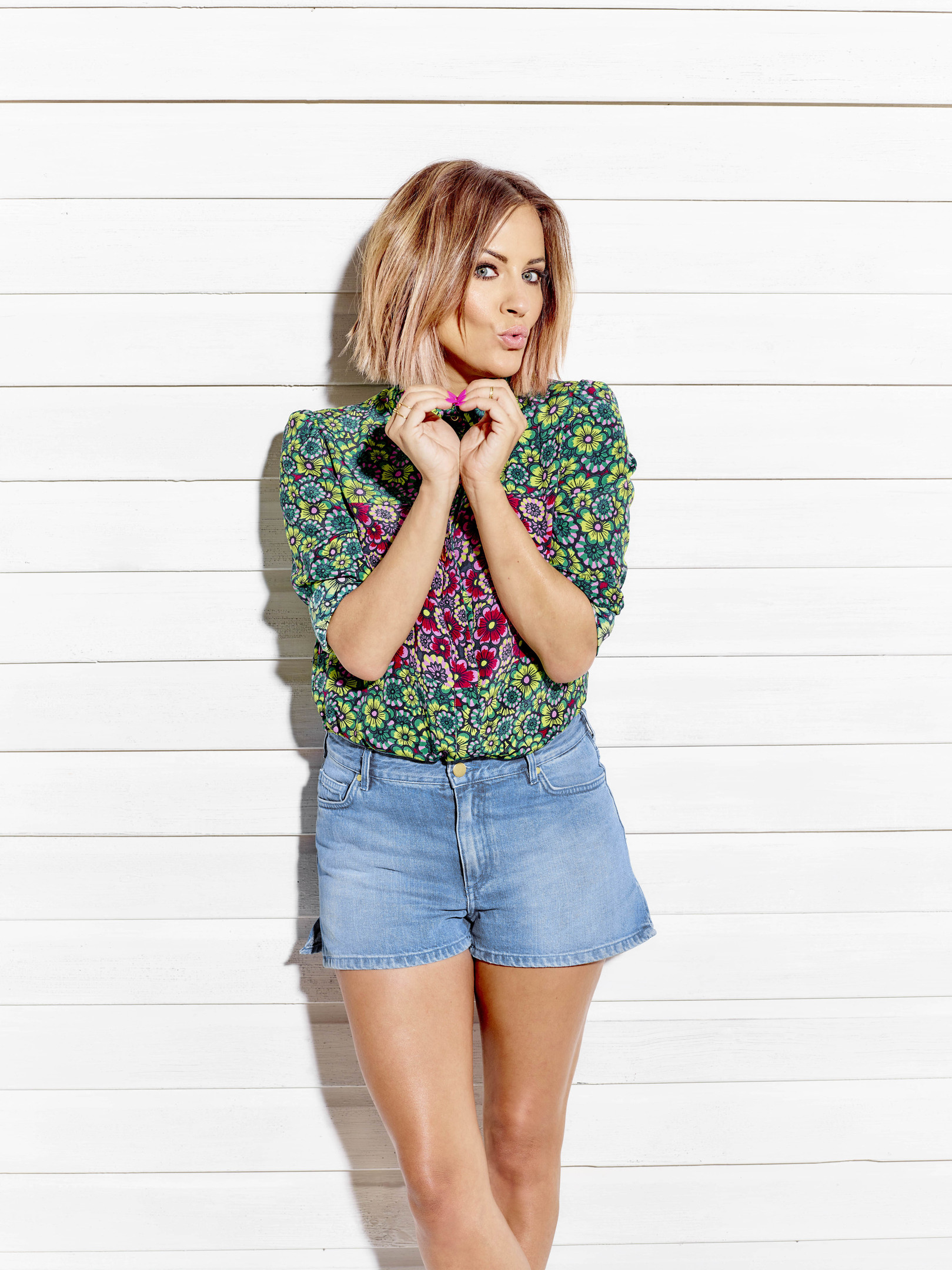 Caroline's personal life has been tabloid fodder, especially when she dated Harry Styles for a short while six years ago.
In the description of her 2015 autobiography, intrusive media attention was described as turning her "dream into a nightmare", but now she doesn't let it affect her.
"You get used to the press intrusion and stories about your personal life," she admits.
"It's part and parcel of the job.
"The stories might seem like a big deal to everyone looking in but I just laugh them off – unless it's something that involves my family. Usually they're just nonsense, so I brush them aside.
"There's always things going on, but I won't allow it to stop me from doing the job I want to do.
"At the end of the day, there are so many perks that come with the job.
"I feel very lucky to do what I do."
Crazy For You, King's Theatre, Glasgow Tues-Sat.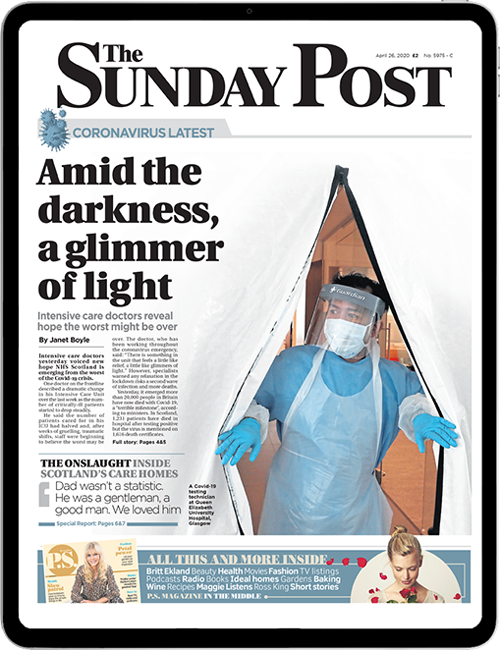 Enjoy the convenience of having The Sunday Post delivered as a digital ePaper straight to your smartphone, tablet or computer.
Subscribe for only £5.49 a month and enjoy all the benefits of the printed paper as a digital replica.
Subscribe