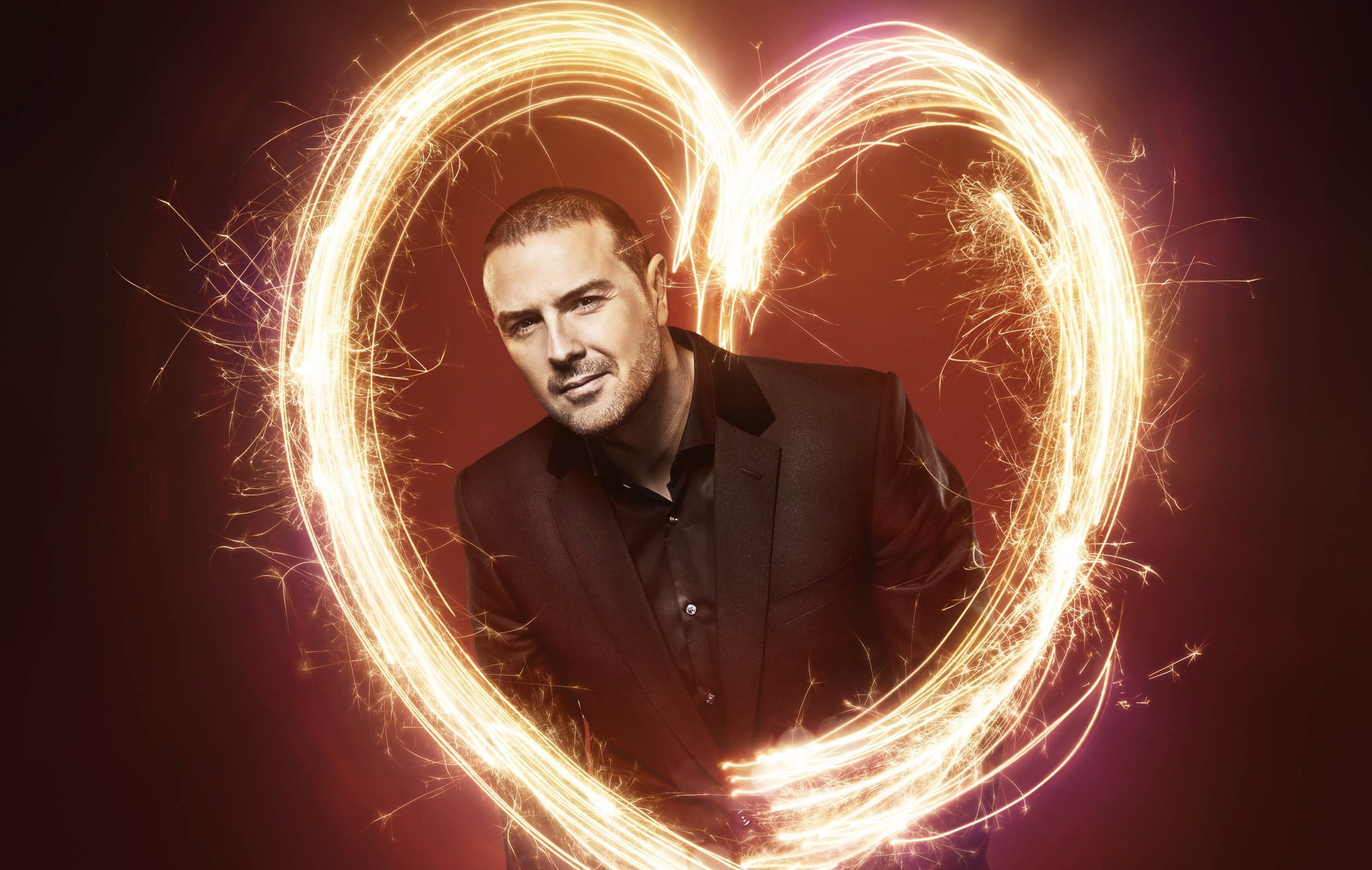 THERE are milestone moments in anyone's life.
Getting your big career break is definitely one of them. And Paddy McGuinness can recall exactly where he was when ITV came calling.
He was being offered a primetime slot for dating favourite Take Me Out, a show he feared had been condemned to the scrapheap by Channel 4.
So, plush agents' offices? A fancy restaurant? An exotic foreign holiday?
"I was in TK Maxx at the time buying a vase," smiles Paddy settling down to talk to iN10 as the hit show returns this week.
"I'd done a pilot for Channel 4, filmed with a bunch of goths and students and aimed at a late Friday audience.
"When they decided they didn't want to do it, I thought that was it.
"And when ITV called I honestly thought they were going to say someone like Vernon Kay was going to be doing it.
"But the commissioner specifically wanted me and I thought; 'Well, that's a turn up for the books!'"
Shops, it turns out, become a bit of a theme during our chat.
He did, he jokes, splash out on a better vase with the promise of a lucrative new contract from the broadcasting giant.
What he did need to do, more seriously, was learn to be the host of a big Saturday night entertainment show.
"I didn't know anything about how to do that," admits the Bolton-born comedian.
"Frankly, for the first series I didn't have a clue what I was doing.
"Luckily they kept me on and I got a chance to learn on the job and develop my style along with the show.
"None of the catchphrases came from a writers' meeting, I just came up with them on the studio floor. I wasn't thinking about people watching at home, I was only worried about people laughing in the studio.
"I get them shouted at me all the time now, but that's fine. It's when no one's stopping you to say them you need to worry because that means they haven't watched it.
"The only place I avoid is lighting shops. I can literally have one foot in the door and someone will say no likey, no lighty."
Paddy's next screen outing will be The Keith And Paddy Picture Show, due next month.
Each week Paddy and big pal Keith Lemon attempt to recreate an iconic film in affectionate and humorous style.
Dirty Dancing, Jaws, Ghostbusters, Star Wars and Rocky are among the celluloid classics and the duo have enlisted all-star casts to help, including Robbie Williams and Michelle Keegan.
"We were pinching ourselves at the people we were getting in," admits Paddy, 43.
"We got telly people like Phillip Schofield, Emma Willis and Ant and Dec to do cameos.
"But when you're approaching actors like Stephen Tompkinson, Anna Friel and Sarah Parrish, who've never done anything like this before, it is difficult.
"We sent them the scripts and they came in and nailed it. They could see we weren't taking the mickey out of the films, we love them.
"We filmed out at Pinewood studios and what was so mad was that we were filming our Jedi movie and next door they were filming the new Star Wars.
"We couldn't believe it."
The idea for the series came from a Let's Dance For Comic Relief Dirty Dancing sketch Paddy and Keith did, but it took eight years to persuade telly bosses there was more to it.
However, Paddy needed no persuasion over Keith, whose real name is Leigh Francis.
"We met on a Channel 4 music show called Transmission and had a beer afterwards.
"I pretty much get on with everyone I meet in this job but I don't necessarily swap phone numbers. I did with Leigh, though.
"We hit it off right away as we had a lot of the same interests, films being one of them. So this is pretty much our dream job."
Unlike other presenters who are cut from a very different cloth off-screen than on, Paddy is, reassuringly, a what-you-see-is-what-you-get character.
Frank, funny and the sort of guy whose company you'd be happy to be in on a night out.
Except that those, it seems, are fewer than you might think. And nights in at his plush Lancashire home are more the order of the day.
"I don't live a showbiz life. I have two different lives.
"I've got the telly job, but then I detach myself from that and I don't really leave the house. People probably think I'm out partying and drinking but I live a really quiet life, sad as that sounds."
It's hardly sad, or surprising, as the home is filled with the love of wife Christine and their three young kids.
The couple met at a tennis tournament and wed in 2011.
They had twins Penelope and Leo three years ago and welcomed latest arrival Felicity last autumn.
Firstborns always change everything and the moment he learned he was about to be a dad of twins is another that burns brightly in Paddy's head.
"We were at the scan and when we saw the first heartbeat I started crying because I was so happy.
"Then the midwife said, 'Oh, hang on, there's a second heartbeat.' Then I carried on crying, but not from happiness.
"Then Christine told me there were always twins in their family. I just asked how that had never come up in a conversation when we were trying for a family!"
It's crystal clear how much Paddy dotes on them all. And both the here and now and the future are very much on his mind.
"I don't worry about work, but I worry constantly about the kids," he admits.
"You never stop thinking and fretting about them. That takes over everything really.
"And already I can't even contemplate my daughters going for a night out."
Stand-up is Paddy's other big love and his tours have packed them in at venues all across the country. His first tour alone took in more than 100 dates.
"It is important to me and I will go out on the road again," he confides. "But if you look at a comedian like Jimmy Carr, he loves it and tours pretty much every year.
"I don't know how he does it. Writing a new show and then the stress of getting up in front of thousands of people every night takes it out of you. I have to build myself up to it and only do it every two or three years."
When he does hit the road again Glasgow is sure to be on the schedule.
He has the fondest of memories, especially of the Pavilion Theatre where he chose to record one of his DVDs.
"When I said I was going to play there I was warned off, getting told they were a rough audience, really bad," he adds.
"But I couldn't get enough of it. I love audiences who've been working all week and have had a drink and show up wanting to enjoy themselves.
"I don't want a roomful of people stroking their chins and saying, we're not laughing but it's very clever.
"I just want people to have a good night."
Take Me Out ITV Saturday April 15.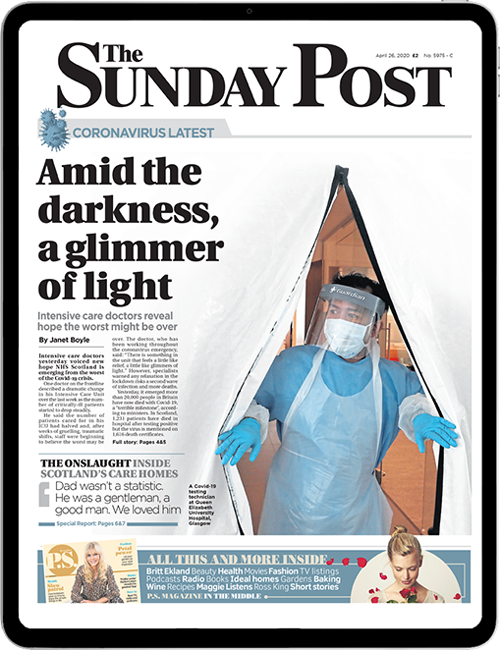 Enjoy the convenience of having The Sunday Post delivered as a digital ePaper straight to your smartphone, tablet or computer.
Subscribe for only £5.49 a month and enjoy all the benefits of the printed paper as a digital replica.
Subscribe