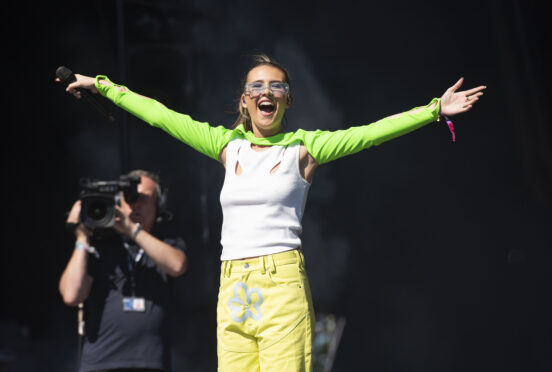 Having already played to thousands at Wembley, Mimi Webb is well on the way to achieving her dreams of one day having her very own stadium tour.
Playing Capital's Summertime Ball earlier this year gave the 21-year-old a taste of what could be to come in the future after a string of hits powered to the top of the charts with a little help from TikTok.
Also now ticked off the bucket list is a festival main stage appearance, with the Canterbury-born star soaking in the sunshine at last weekend's TRNSMT festival in Glasgow, which she described as a "dream come true."
It came after a whirlwind few months which included touring the US with fellow rising star Tate McRae and taking in a spot on The Tonight Show with Jimmy Fallon.
"That was such a long tour, but so good," she said. "We went everywhere. It was quite busy and there were times where we were just in and out but when we were able to get a day of just seeing little areas we'd do that.
"It was all about learning how to tour, how to do all the travelling. You don't get much sleep and that in itself was hard to handle but it's about getting used to it.
"It was nice to be touring with Tate as well because it was new for her too, we were both in the same boat."
It's been a meteoric rise for Webb since her debut single Before I Go, released in early 2020, was shared by prominent TikTok star Charli D'Amelio and streamed online millions of times.
She gained radio airplay on BBC Radio 1 in early 2021 before summer hit Good Without reached the top ten.
She's now had one of the biggest hits in the UK so far this year with House on Fire – a more up-tempo number than those she's previously released.
"I couldn't believe the reaction its had, I'm so excited about it," she said. "It's such an out there song for me to drop.
"It's a little bit more of a pop vibe, with some cheeky lyrics. It's something I felt like hitting into the new year with."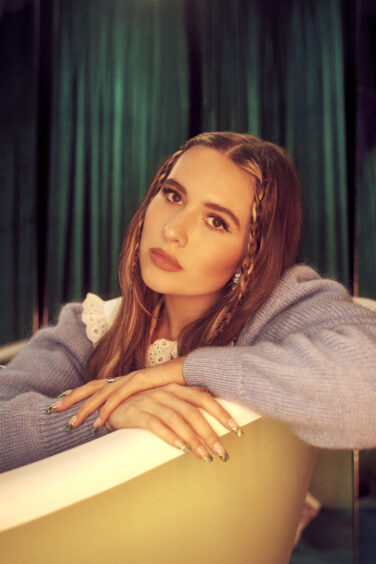 Citing Sam Smith, Emeli Sandé and Amy Winehouse as her key influences, Webb has utilised social media, particularly TikTok, to her advantage in building a loyal fanbase.
Her music has reached millions as a result, even earning her a spot at the Platinum Party at the Palace to celebrate the Platinum Jubilee.
"Tik Tok has been crazy for me, starting to drop music in the pandemic and being able to grow a fanbase," she said.
"The music industry has had to see a massive switch in the way artists are found and created. It's all TikTok now. I think everyone freaked out at the start, but for me I'm so grateful to be able to use that platform and grow a fanbase."
Like fellow main stage performer Nina Nesbitt – who opened TRNSMT's final day – she's learned to embrace it and post out of enjoyment rather than obligation.
"I jumped straight into it – see what happens," she laughed. "I think you've got to be yourself on it, otherwise people will just see right through it.
"It's been really fun, I've got my parents involved in a few of them, they loved it. It became a bit of a fun thing for us when we were locked away in the house."
Being able to post online was a godsend for Webb during lockdown, which could easily have completely derailed a career that was only heading upwards.
"It was the uncertainty of when I could do a show, when could I do interviews properly, not just on Zoom," she recalled. "It was all quite scary but I'm happy that I used my time as much as I could to get it all ready.
"Stepping out onto the stage for the first time was so crazy. We did a socially distanced show for about 50 people and it was so sick to see people singing my lyrics back to me.
"It's something you always dream of and from there it just went flying, each show was getting bigger and bigger, it was crazy."
Webb, who is currently working on her debut album, hopes that more performers like her can get the opportunity to play festival main stages.
A recent study by the BBC found that just 13% of headliners at UK festivals in 2022 were female. TRNSMT, headlined by Paolo Nutini, The Strokes and Lewis Capaldi had none, and festival organiser Geoff Ellis said it was something they were looking to improve on.
"It really is important," Webb said. "There are more and more really young artists starting to blow up.
"That's the goal, to be on that headline spot and also be able to put out a huge album with great songs that people can really enjoy.
"The dream for me has always been to do a stadium tour. To get to that place would be incredible. The world's your oyster and if you put your mind to it you can do anything."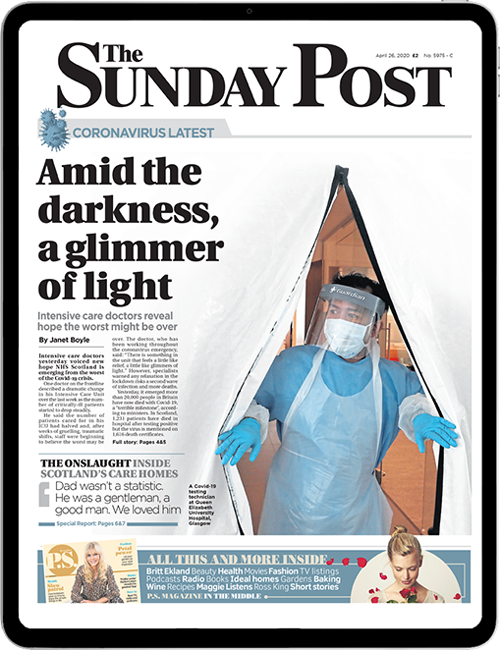 Enjoy the convenience of having The Sunday Post delivered as a digital ePaper straight to your smartphone, tablet or computer.
Subscribe for only £5.49 a month and enjoy all the benefits of the printed paper as a digital replica.
Subscribe