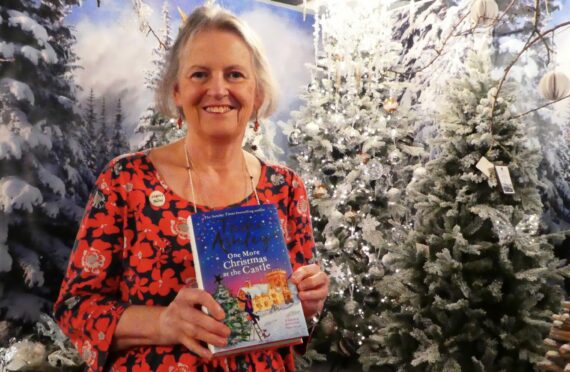 It's been many years since Trisha Ashley landed a "rave rejection" for her "first, very dreadful novel".
Now, with more than a million copies of her books sold, she chuckles as she remembers those early days. Ashley – mum to Robin, a costumier for the Circus Of Horrors – laughs: "I wrote my first very dreadful novel when I was 18 and it took me more than 10 years to start getting rave rejections from publishers saying, 'We love this but we have no idea what to do with it.'
"You learn by writing novels and you get more savvy as you go along. You think more about the reader. Writing is about sharing. You are sharing your world with other people and you hope that they are going to come in and like it."
They obviously do.
Rom-com queen Ashley's Every Woman For Herself (2002) was nominated by magazine readers as one of the top three romantic novels in the last 50 years. Her latest offering – One More Christmas At The Castle – is written especially for the festive period and holds a special place in her heart.
She tells P.S: "I love Christmas. I love old traditions and making new traditions.
"My books are usually set in Lancashire but for this one I've gone to the area around the Roman wall in Northumberland. I lived for several years in the Durham Dales and my son and I love to explore that area. I was thinking how bleak it was in winter, but still beautiful, and the novel just came to me."
Her fictional Mitras Castle she says is inspired by "an old house" in the valley close the Roman fort of Vindolanda just south of Hadrian's Wall.
Mitras is owned by elderly widow Sabine who knows she is facing her last Christmas there. Wanting to make it special, she drafts in Dido Jones of Heavenly Houseparties to help on the big day.
But Dido's connection to the castle runs deeper than she first thought, and when Sabine's family arrive – including Dido's teenage crush – tensions rise. There are questions around the castle's future and long buried mysteries begin to unravel.
"I am very much character driven," says Ashley. "I have to think up my characters before I set them going. I get to know them, and then drop them into a situation and see what they will do, which is the fun bit."
The North Wales-based writer – who is also an artist – manages to write despite having genetic macular degeneration, a sight condition she has had all of her life.
Stoic in her acceptance, she giggles as she remembers: "We have Scottish connections on my mother's side – the Stuarts of Bute – and have spent so many happy camping holidays in Scotland. I especially love the area around Oban. I remember swimming on icy cold mornings with the seals popping up around me but because I have always been short sighted, I at first thought they were little bald gentlemen from a swimming club."
Aided by her son, she now writes in giant letters on a large gaming screen. "I am losing most of my central vision," she reveals. "Eventually I will lose all and just have peripheral sight. I have had to give up painting.
"But I will continue to write. I am unstoppable. We are constantly exploring new ways of keeping me writing. My books are warm; about love, friendship and tolerance. I get a lot of mail from readers saying the novels help them through difficult times. That is what I am here for, my reason for existence. And I have wonderful readers who are supportive and kind."
---
Trisha Ashley – One More Christmas At The Castle, Bantam Press, £14.99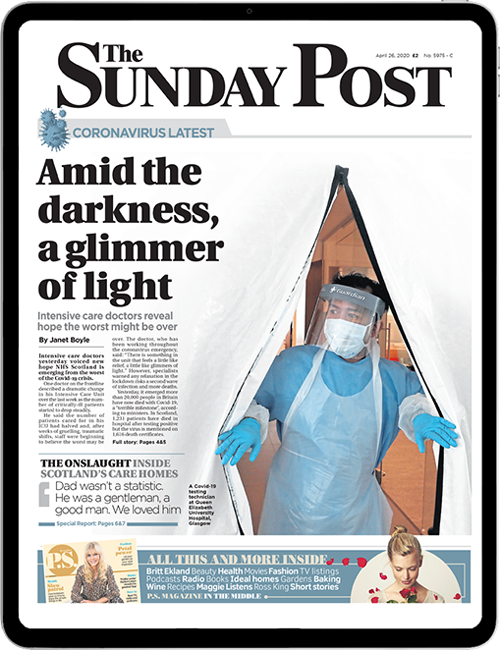 Enjoy the convenience of having The Sunday Post delivered as a digital ePaper straight to your smartphone, tablet or computer.
Subscribe for only £5.49 a month and enjoy all the benefits of the printed paper as a digital replica.
Subscribe