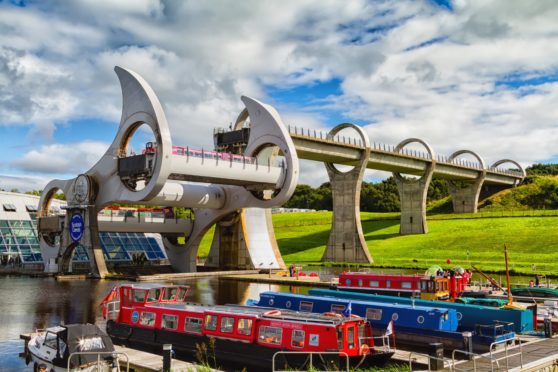 I have to admit that our narrowboat holiday didn't get off to the best of starts. The idea of four nights cruising along one of the most scenic stretches of the Union Canal from the massive Falkirk Wheel towards Edinburgh had got everyone excited.
And when the smiling Gail at Falkirk Marina took us down to Skylark – a 19.5 metre narrowboat – we were all raring to go.
First, though, there were a few things to learn from Kenny, who gave us advice on boat handling, where to stop and how to keep everything shipshape inside.
Skylark was remarkably roomy, with three adjoining sleeping/living areas complete with a kitchenette including microwave, hob and fridge, two showers and toilets and beds for everyone with folding mattresses to maximise daytime space. Everything was designed to fold away, with a surprising amount of tucked-away storage space.
Outside, the boat was steered and operated from the rear – going at a maximum of four miles an hour, about the same as walking speed.
And off we set. First through a manned lock – as they all were on our trip – where friendly lock-keepers ensure you can't go wrong – and then on to the Falkirk Wheel, a towering 35 metres of incredible engineering.
Two locks on, we were cruising past herons and ducks, through the eerie and dripping Falkirk Tunnel.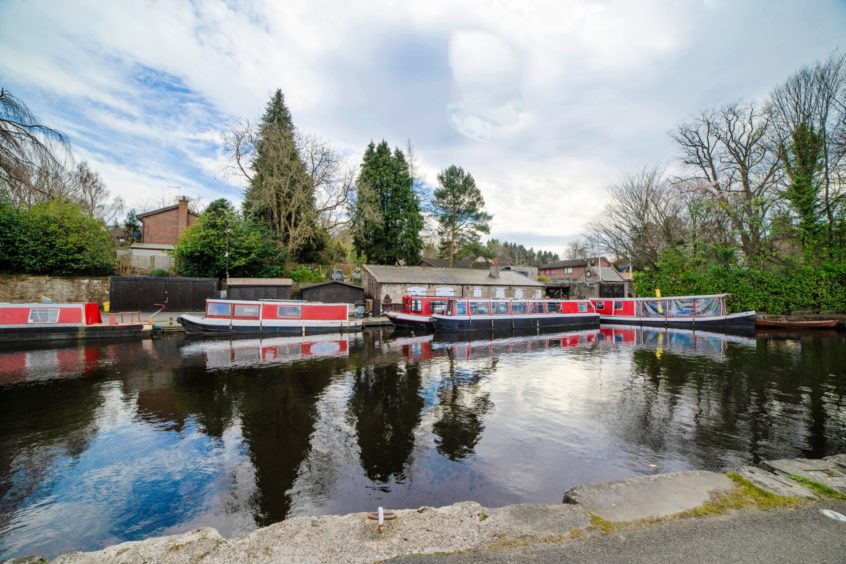 We'd been given a waterway guide with the best points to stop but, with lockdown leaving mooring sites overgrown, we overshot our stop for the night.
By 9pm we were still cruising and with rumbling tummies – next time we'll set off with more than the basics – and tired children, things on board were less than harmonious. We pulled up in Polmont and there, as if by magic, came the lovely Morag and Lucy, who not only walked us to get a takeaway but also gave us their address, just in case we needed anything else.
It was local people like these two who made our break so memorable.
The next day, dispirited by the steady drizzle, we cruised to Linlithgow and were given a warm welcome at Linlithgow Canal Centre, where volunteer Allister helped us top up our water and opened the small museum just for us – even though it was closed.
Allister turned out to be a fountain of knowledge. It's easy to forget, as you cruise along in comfort, that this waterway was once a working canal.
The rain did not relent in Linlithgow, but the pretty town was well worth exploring, with Mary Queen of Scots' birthplace – Linlithgow Palace – and the imposing Linlithgow Loch behind it, easily walkable from the tow path.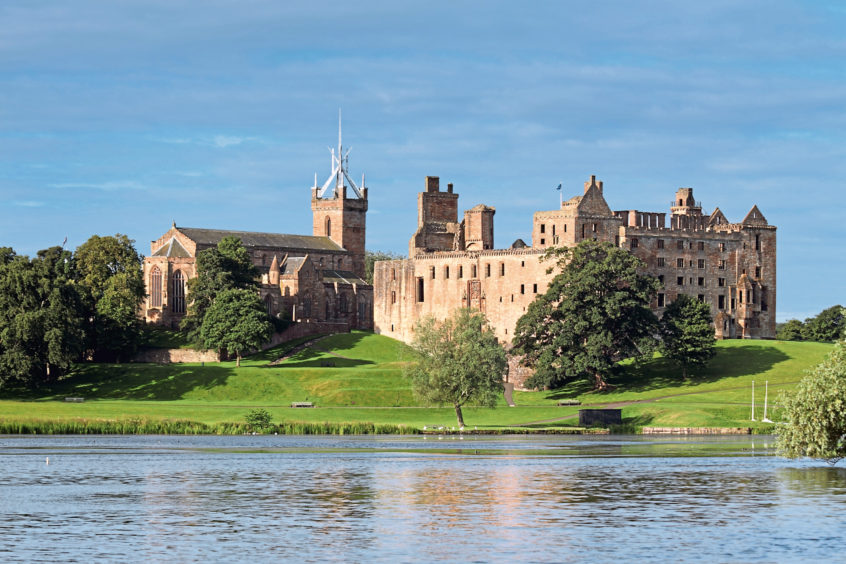 Charity shops here were a godsend for wellies, and we had a great curry at Delhi's Winter. To get to Edinburgh by canal takes several days from Falkirk, so we cheated and got the train (just 20 minutes) and walked The Royal Mile, with a pit stop for really good cake and coffee at Southern Cross Café on Cockburn Street.
We didn't go inside Edinburgh Castle, but instead headed to the Edinburgh Dungeon (thedungeons.com/edinburgh) for a brilliant actor-led interactive trip through history.
Back on the boat, the sun had come out and our cruise back to Falkirk was an altogether different experience.
This time, everyone wanted to stop on the Avon Aqueduct for photos. At Bridge 49 Café we pulled over for a late al fresco breakfast, mooring like pros, with the youngsters ready with ropes to pull us in.
We arrived back in Falkirk in time for an early dinner on-board. Nobody moaned when the bin needed emptying.
Nobody minded helping to top up the water.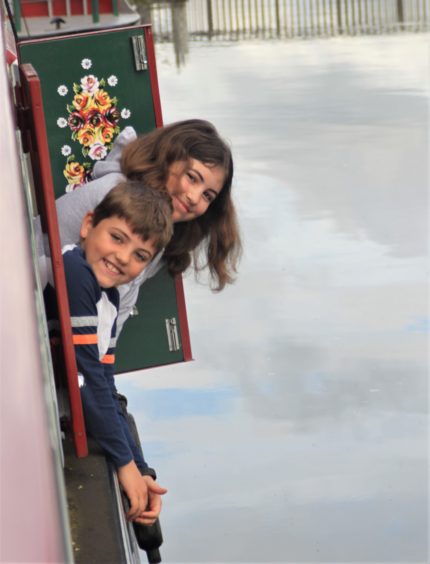 We'd been together in some of the worst holiday weather we'd ever had, but we'd worked as a team (mostly!) in a way that doesn't often happen at home.
There is something really good for the soul about boating – whether you need to wind down or want a family holiday with a difference. Walking speed is as fast-paced as it gets on the canal – and that makes you appreciate everything around you that little bit more.
---
P.S. The Union Canal runs 31 miles from Falkirk to Edinburgh Quay and opened in 1822. It was saved from disrepair in the 1990s, with its leisure appeal boosted with the installation of The Falkirk Wheel in 2001.
---
Factfile
Canal boat booked through Drifters (0344 984 0322, drifters.co.uk). Prices for a short break on a four-berth boat from £599. The Union Canal is temporarily closed due to storm damage near Polmont but is expected to reopen for 2021 bookings. Other canal boat holidays from Falkirk can still be booked for 2020.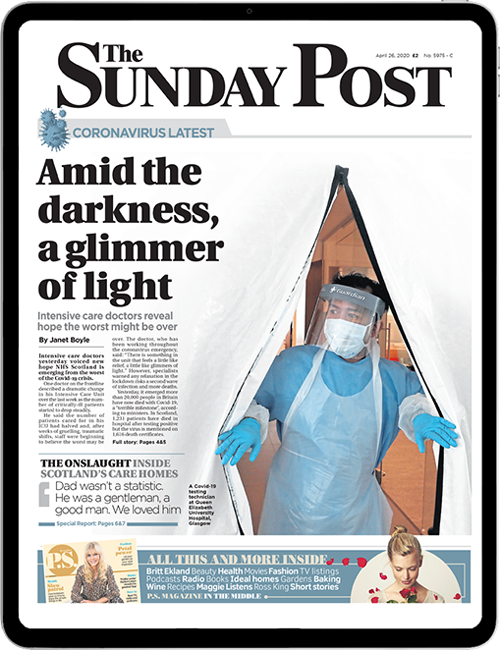 Enjoy the convenience of having The Sunday Post delivered as a digital ePaper straight to your smartphone, tablet or computer.
Subscribe for only £5.49 a month and enjoy all the benefits of the printed paper as a digital replica.
Subscribe