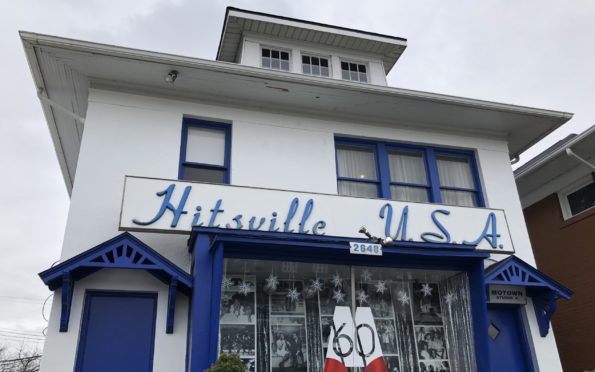 Last week I travelled from Detroit to Cleveland to Buffalo to take in three jewels in the crown of The Great Lakes region and, with the best part of 600 miles of road behind us, we were steeling ourselves for Pittsburgh.
This city in Pennsylvania is monikered, after all, the Steel City, suggesting one of America's post-industrial heartlands.
While that's true, perhaps the city should also be named Furrytown.
We checked into the Wyndham Grand and immediately felt like we'd strolled into a living cartoon.
Pittsburgh, that weekend, was host to AnthroCon, the world's largest annual furry convention. For the uninitiated, furries are people who, as a hobby, dress up in animal costumes which look like mascots. I'm not kidding.
There are 12,000 of them throughout the city, explains Bow Wow, a furry visiting from the East Midlands. These guys take their art seriously and Bow Wow refuses to remove his pink puppy mask during our brief conversation.
In fact, most furries like to keep their costumes on which, given it was 30C, would probably have prompted a few visits to the nearby emergency room.
My furry friend posed for a selfie and enjoyed the attention so much I'm sure I spotted his tail wagging.
Of course, Andy Warhol predicted that everyone would be famous for 15 minutes.
Pittsburgh's Andy Warhol Museum pays tribute to his very American story: the son of Slovakian immigrants, he created the Pop Art movement in response to America's burgeoning consumer culture.
You've seen his art – yes, the Campbell's Soup Cans – and perhaps, like me, been a bit sceptical. But the museum experience is as jaw-dropping as it is provocative. I left clutching mass-produced merchandise from the gift shop. Warhol would approve.
Following a wonderful dinner at Con Alma, a restaurant and jazz bar, we hit the road again for another three hour drive, this time to Columbus, Ohio.
Ohio is a swing state in US Presidential elections, a mix of traditional rural areas and cool urban centres, and there's not much doubt in which category Columbus sits.
The Short North Arts District is the perfect place to stretch your legs and perhaps the coolest neighbourhood I've ever visited. Known as the "art and soul" of the city of Columbus, the leafy neighbourhood is home to LGBT parades, diverting pocket art galleries and stunning murals: viewed through your phone via an app you'll see hummingbirds whir to life on the side of buildings.
Top Chef is a US show similar to Masterchef and one of the latest contestants, Avishar Barua, has opened Agni, an eatery named after the Hindu god of fire.
Here, Avishar has combined a menu which mixes his Indian heritage with a traditional Midwest barbecue.
Avishar occasionally appears from the kitchen to talk through the kaleidoscope of dishes, like the Suanla Chaoshou (beef cheek in roasted chilli oil) at what feels like the speed of light. He thinks and talks so fast it's like being hit with a culinary machine gun.
That night we retire to somewhere which felt altogether more familiar. The DogHouse Hotel and Brewery has opened in Columbus, thanks to Scottish beer giants Brewdog.
The hotel's 32 rooms are, as the name suggests, dog friendly, and each has beer on tap. There's even a beer fridge in the shower if you simply can't wait.
Naysayers cynical about the company's "punk" credentials can't deny that Brewdog and this hotel are a Scottish success story, and they're clearly proud of their roots: inside the brewery a huge Saltire flies alongside the Stars and Stripes.
Once more we hit the road to loop back to Detroit in our humongous Jeep, bringing us to close to 1,000 miles of road in our Great Lakes journey.
Detroit is the home of the automobile and it was their rhythmic production lines where Berry Gordy was inspired to create a distinctive sound which blazed a trail through popular music.
Hitsville USA in Detroit is where Gordy built Motown and recorded some of its most iconic songs, from Smokey Robinson's The Tracks Of My Tears to Stevie Wonder's Uptight (Everything's Alright).
The tour concludes in the legendary Studio A, to the sound of The Temptations' My Girl.
For those of us raised on the distinctive Motown sound, this is a religious experience on hallowed ground.
With the sound of Motown's finest in my headphones as we make our final drive to the airport I reflect on over 1,000 miles of road trip around The Great Lakes: if ever I get a chance to return, as the Jackson 5 might say, I'll Be There.
Factfile
For more info visit Great Lakes USA
Book a trip here.
---
P.S. We stopped at Saint John's Resort in Detroit, a former Catholic seminary which is now a vast hotel offering a bespoke boutique experience. The sprawling grounds, where trainee clerics used to ponder the mysteries of faith, will be where golfers will ponder the mystery of where their ball has gone…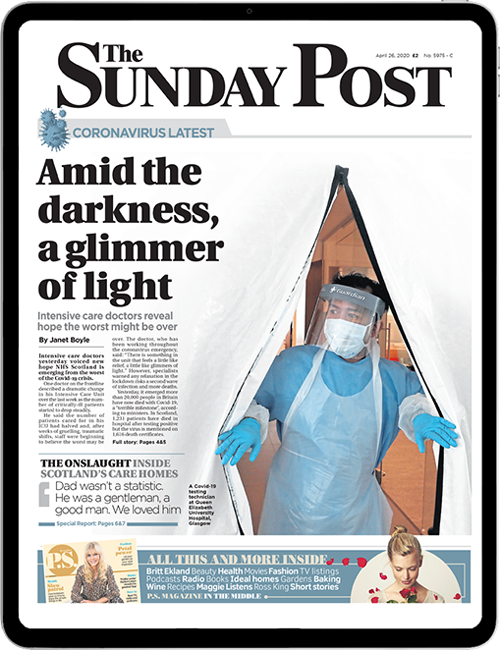 Enjoy the convenience of having The Sunday Post delivered as a digital ePaper straight to your smartphone, tablet or computer.
Subscribe for only £5.49 a month and enjoy all the benefits of the printed paper as a digital replica.
Subscribe