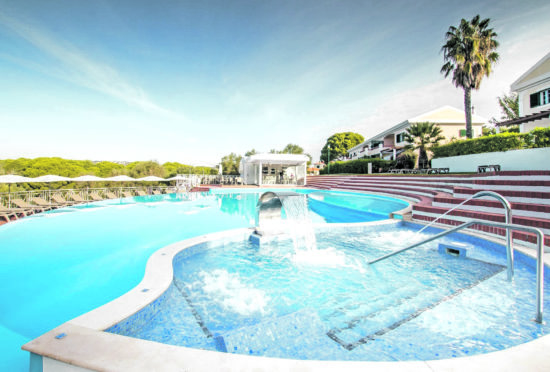 As a society, we've always been interested in what we eat, but in the past 20 years, we have become somewhat obsessed.
Common sense tells us we should eat a balanced diet, but we are increasingly bombarded with advice on food that you would need a degree to understand.
It was inevitable then that this cultural fascination would start shaping not just how we live our daily lives but how we holiday, too.
That is why I find myself flying into Portugal's Faro Airport for a three-night detoxification retreat at Longevity Cegonha Country Club. The purpose of the retreat is to reset my diet by taking part in a juice-only diet and, hopefully, to demystify some of the info around health and wellness.
The club is a boutique hotel – all pastel-coloured walls and terracotta roof tiles – nestled in the Vilamoura Protected Area.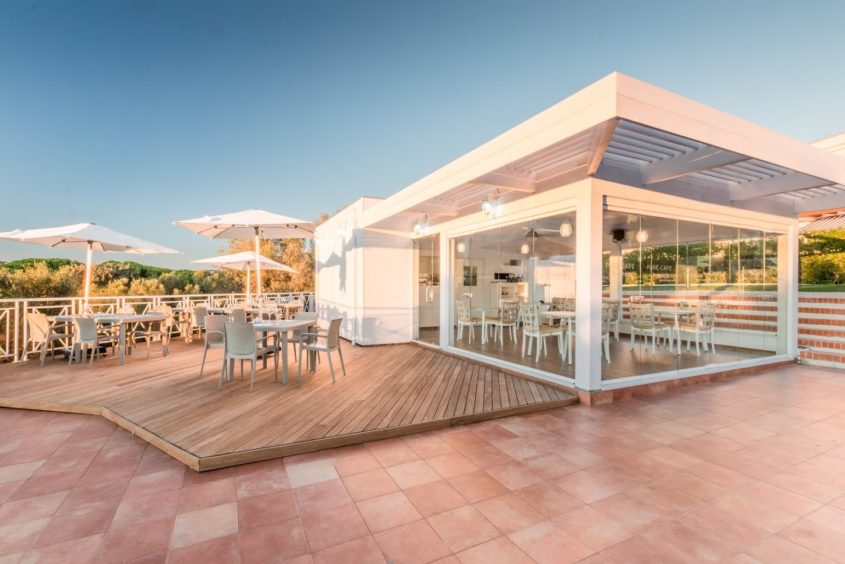 Despite, or possibly because, I am here on a juice-only diet, all I can think about is food. So I waste no time in heading to the restaurant.
My diet for the duration is smoothies and detoxifying shots for breakfast with soups and healthy drinks through the day.
I then have to watch as my wife, who is on the wellness plan, which crucially does not include a juicing plan, tucks into a fantastic meal. To be fair, my coconut smoothie is delicious.
I don't have time to dwell on food because we have a full day of activities planned, from yoga and Pilates to a group walk and bike tour.
The retreat also includes a spa and wellbeing programme and between the stress management advice, fitness and eating plans and massages, I feel like I learn a lot about how small changes can help nourish mind and body.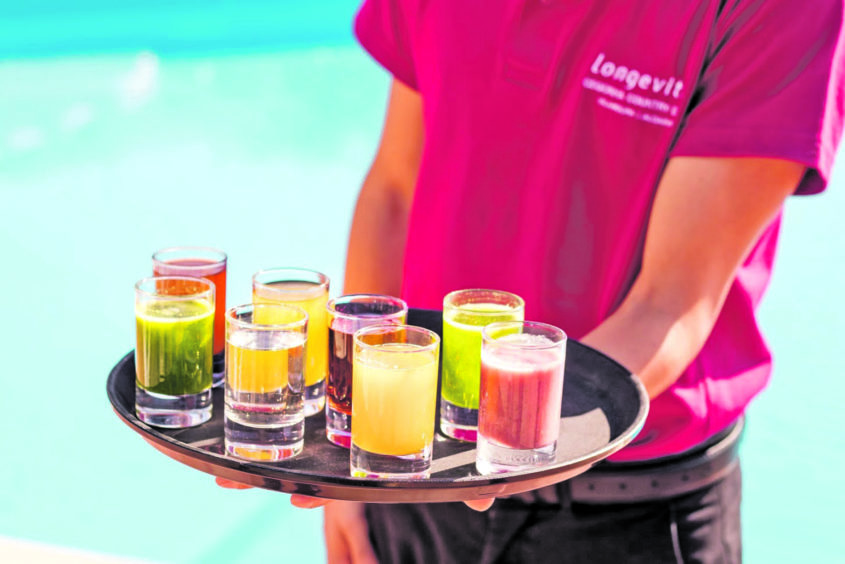 By breakfast on the second day, I am starting to feel very hungry. There is no way of sugar-coating it (to be honest, if I could have sugar-coated it, I would have probably eaten it by then), sticking to the juice-only diet is hard work.
My body is craving food or, more accurately, sugar, but the on-site nutritionist tells me this is normal.
She explains that once these cravings subside I will feel a burst of energy as my body switches to burning body fat for fuel.
Until then, I join the procession of holidaymakers on the juice diet for the almost hourly service at the restaurant, where the next course of our liquid diet is served.
I am keen to explore the area a bit more and so I get my lunch, a tasty carrot soup with a peppery kick of olive oil, in a takeaway container to have on the go. We book a boat trip to tour the caves that pockmark the coast of the Algarve and the staff at Cegonha kindly drop us off at Vilamoura marina, which is less than 10 minutes away by car.
Before we reach the caves, the skipper of the boat calls out, gesturing towards the horizon.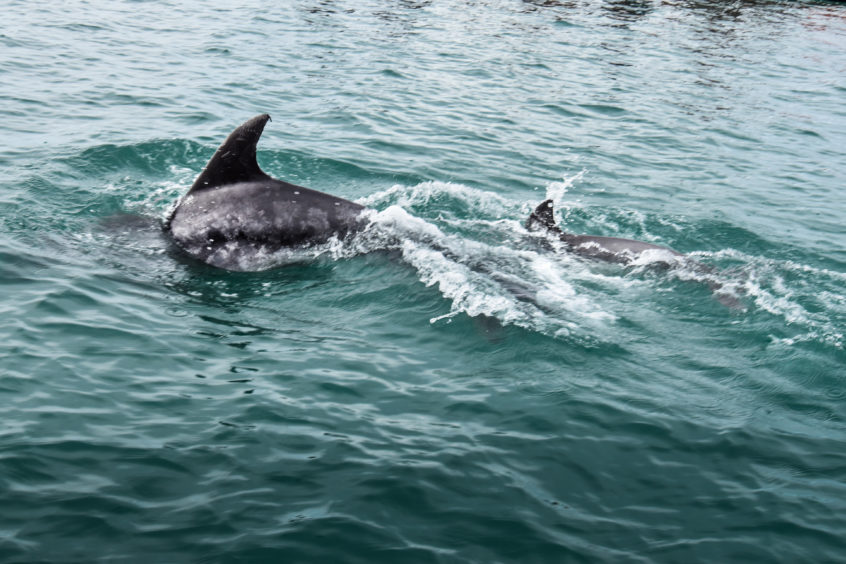 We see a fin breaking the surface of the blue-green water, followed by another. Soon the sea is thrashing as around 50 bottlenose dolphins jump and flip above the swell then dart underneath the boat. It's an amazing sight.
After a short boat ride, we arrive at one of many cave complexes that dot the coast.
The caves are a series of grottoes gouged out of the porous rock by the restless sea. Inside many lie pristine golden-sand beaches that are only accessible by boat.
Light pours into one the caves from a hole in its roof, illuminating the sea and sand within.
Back in Vilamoura, we walk down to the wide, sandy beach. We take a walk along the water, past beachfront restaurants and reach Quarteira, a traditional Portuguese fishing village.
The vibe is instantly more authentic, with fishmongers selling seafood directly on the small main street.
Quarteira is full of houses and shops of every possible shape, painted in gorgeous deep blues, greens and oranges.
In a tiny cafe up a side street, men sit on white plastic chairs underneath harsh electric-blue lighting. Their necks are craned towards a TV in the corner. On it is one of Portugal's biggest passions – football.
Their other huge passion is for food and it feels almost criminal to come here and not indulge in what is a culinary obsession in Portugal – sardines.
Again, I have to watch as my other half orders a plate of fish from a restaurant on the promenade.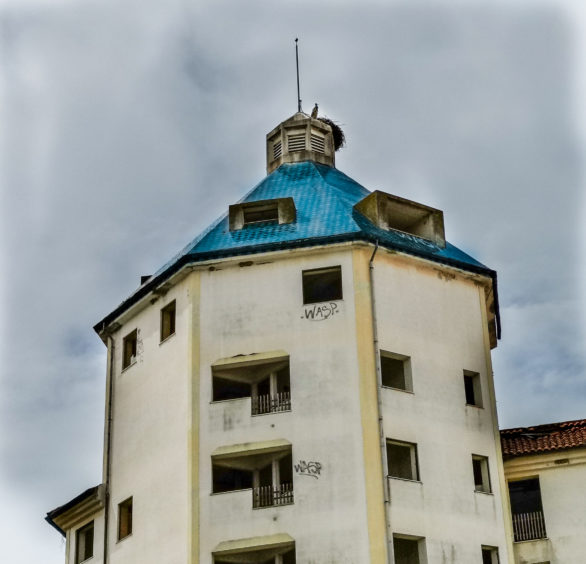 The sardines come grilled with green peppers on crusty bread and I am reliably informed that they are fantastic.
We decide to order an Uber to take us on the short journey back to the Cegonha Country Club.
At dinner, we meet two women from Edinburgh who are Cegonha regulars.
"Where did you hear about this place?" asks one in a conspiratorial tone that suggests we have been inducted into a secret society that offers the elixir of youth.
And indeed by the final morning of our break I am starting to feel huge benefits from the detox diet.
My skin feels clearer and I am full of energy and, weirdly, not craving any junk.
Even the whites of my eyes are sparkling.
Maybe there's something to it after all.
---
Factfile
Longevity Cegonha Country Club offers double bedroom stays starting from €98/£86 per room per night. Tel: 0351 967 108 244 longevityvilamoura.com