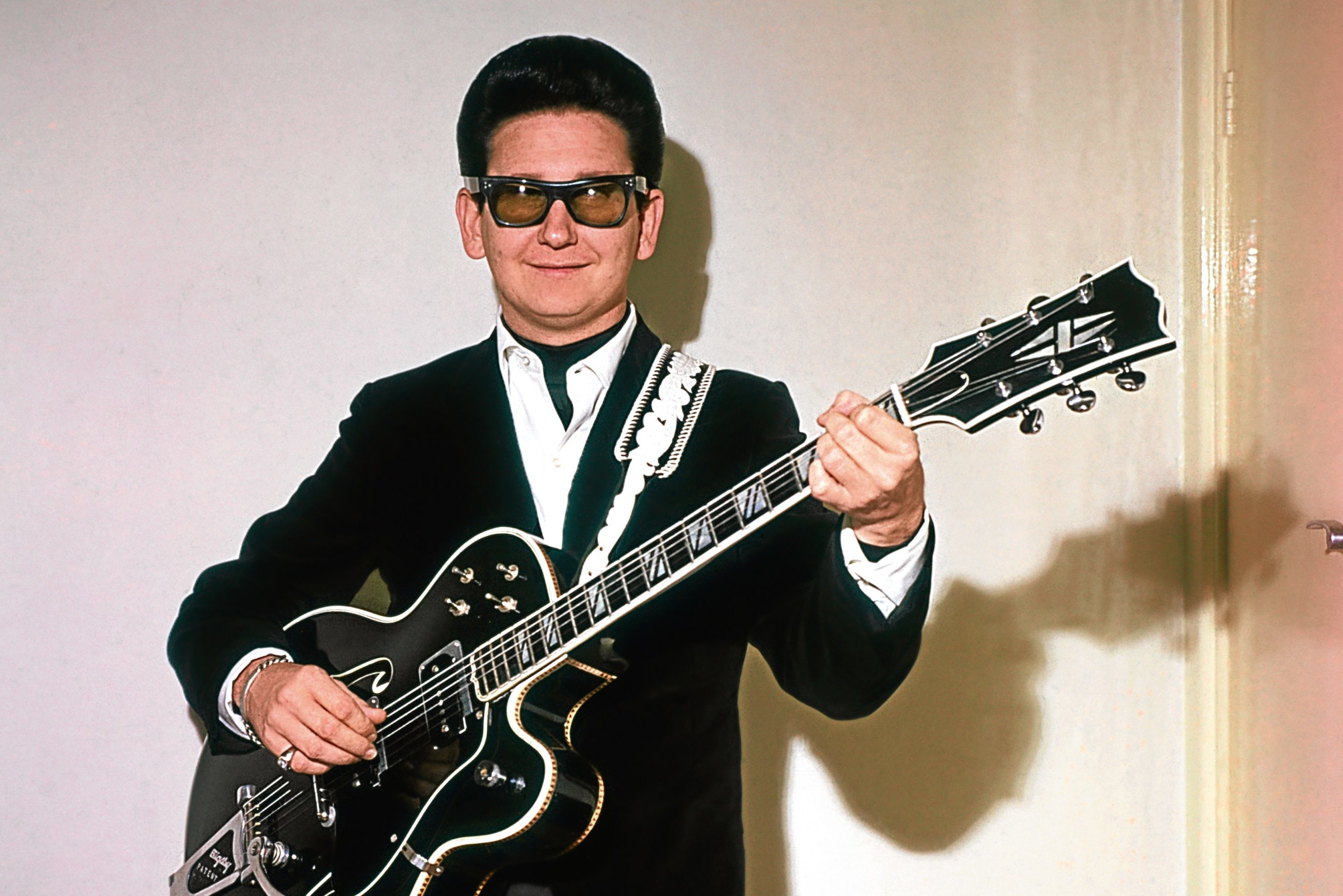 AS one of the greatest all-time rock, pop and country singers, we'll never forget The Big O.
It is 60 years since Roy Orbison went somewhat reluctantly into the famous Sun Studio in Memphis, to try a new version of Ooby Dooby.
Sam Phillips, the man who'd be at the start of so many rock 'n' roll legends, reckoned Orbison and The Teen Kings could do a better version of the number, but Roy was tired of it.
Sam, it transpired, was right, and it broke into the Billboard Hot 100, peaking at number 59, shifting 200,000 copies.
The man who would become The Big O would never look back!
Born in Texas in 1936, Roy Kelton Orbison would later say of the day he turned six and was given his first guitar: "I was finished, you know, for anything else."
Music became his life and, though he'd be taken from us at just 52, Orbison became a living legend, with a voice like no other, and with Bruce Springsteen, Paul McCartney, Bob Dylan and others absolutely in awe of him.
Part of the reason was that ridiculously-good voice, that could soar to the heights even high-pitched girls couldn't reach, and then go another octave higher.
As it could also swoop down to Johnny Cash, earth-shaking low levels, it was quite a trick.
The fact he was also a great songwriter, showman, guitarist and harmonica player didn't hurt either.
Country was the thing that really got him going as a youngster, and the immortal Hank Williams was one of his heroes, along with Lefty Frizzell.
Lefty was the man who gave Country its distinctive singing style, slurring his syllables in the way we'd get used to with Roy, the Everly Brothers, Willie Nelson and many more.
Orbison, however, would add his own dramatics with his voice, earning him the nickname The Caruso of Rock.
You only have to listen to his songs Only The Lonely, Oh Pretty Woman and Crying to hear how Roy wanted his records to sound huge, and it was a style the whole world loved.
He must have got his money's worth out of that sixth birthday guitar, because by the age of eight, he was singing on a local radio show!
It was almost as if Roy sensed that, like his heroes Frizzell and Williams, he wasn't going to be on this Earth for very long, so he had to cram it all in.
In high school, he had a band, the Wink Westerners, playing a mix of Country standards and Glenn Miller tunes.
They must have been good, as they were offered $400 for a local dance gig, an eyewatering sum back then for kids that age, and Roy realised this music thing could make him a living.
It was another concert that had an equally-monumental effect on him, though — while living in Odessa, Texas, he saw Elvis live, a guy just a year his senior.
He also saw Johnny Cash, but they say it was Elvis, and the way he was rocketing to stardom, that showed Orbison what was possible.
And Elvis couldn't even write his own material!
The Man In Black had given Roy a tip, telling him to give Sam Phillips a call.
"Johnny Cash doesn't run my record company!" Roy was told in no uncertain terms, but it would be Phillips and that new version of Ooby Dooby that catapulted Orbison towards fame and fortune.
The Everly Brothers were amongst those who soon realised what a good writer Roy was, paying to record his Claudette for the B-side of All I Have To Do Is Dream.
As that was a smash hit, many people got to flip it over and hear their first Orbison-written song.
All of which makes it surprising to learn where Roy did his writing.
He'd get away from the distraction of his wife and young child by taking a guitar, pencil and notebook to his car, where he'd play on the backseat.
By the early 60s, his gigs in Britain and Ireland had to be stopped while police dragged the girls off him.
Some of Roy's best numbers would be co-written with Bill Dees, a Texan genius who'd pen hundreds of songs recorded by many of the biggest names.
It's Over was one of them, a UK No 1, as was Oh Pretty Woman — his wife, Claudette, had interrupted Roy and Bill to say she was off to Nashville, Roy asked if she needed cash, and she replied: "A pretty woman never needs any money."
Within 40 minutes, they'd written the future classic hit, Orbison's trademark song and a number pub bands and wedding bands still do to this day.
Orbison's yowled "Mercy!" and his growl during the song are two of the most- famous utterances on record, but the story goes he said mercy as he realised he couldn't reach a high note — not something he could often be accused of!
Sadly, Claudette and Roy had marriage troubles in the 60s, splitting before reuniting.
Claudette then struck the door of a truck on their motorbike, dying instantly, and Roy was enveloped by grief.
There was no shortage of dreadful tragedy for this man, of course. It was during a British tour, for instance, that he heard his house in America had burned down and his two sons had died.
Johnny Cash bought the burned building and land, took it all down and built an orchard over it.
Roy and Claudette had three sons, Roy Dewayne, Wesley and Anthony. Wesley, with his grandparents, was the only one who survived the fire.
After Claudette's death, Roy would marry German teen Barbara Jakobs, with whom he had another two sons, Roy Jr and Alexander.
He was with her until his death, and Barbara died of cancer in 2011.
It's incredible to think that for most of the 70s and the majority of the following decade, Roy all but disappeared, with paltry record sales.
In 1987, however, just months before he'd die, Roy became a superstar all over again.
He was inducted into the Nashville Songwriters Hall of Fame, and Bruce Springsteen initiated him into the Rock and Roll Hall of Fame.
"I wanted a record with words like Bob Dylan that sounded like Phil Spector," Springsteen recalled of his classic song Born To Run.
"But, most of all, I wanted to sing like Roy Orbison."
Roy said he felt "validated", seemingly taken aback that people finally recognised just how special he was.
He'd go on to enjoy more hits, with The Traveling Wilburys, his bandmates being Bob Dylan, George Harrison, Tom Petty and Jeff Lynne. Quite a band!
You Got It, his last hit, would take him back to the Top 10 as a solo artist for the first time in a quarter of a century, co-written with Lynne and Petty.
Tragically, Roy had kept telling pals about chest pains, but never got round to having himself thoroughly checked.
The Big O died on December 6, 1988, of a heart attack, but left an incredible legacy.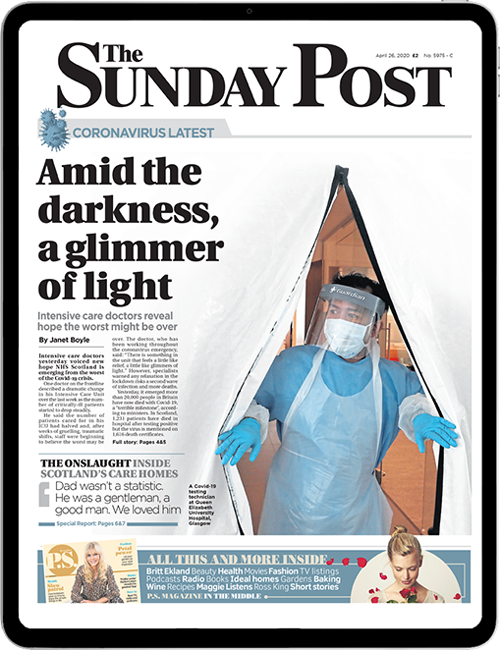 Enjoy the convenience of having The Sunday Post delivered as a digital ePaper straight to your smartphone, tablet or computer.
Subscribe for only £5.49 a month and enjoy all the benefits of the printed paper as a digital replica.
Subscribe