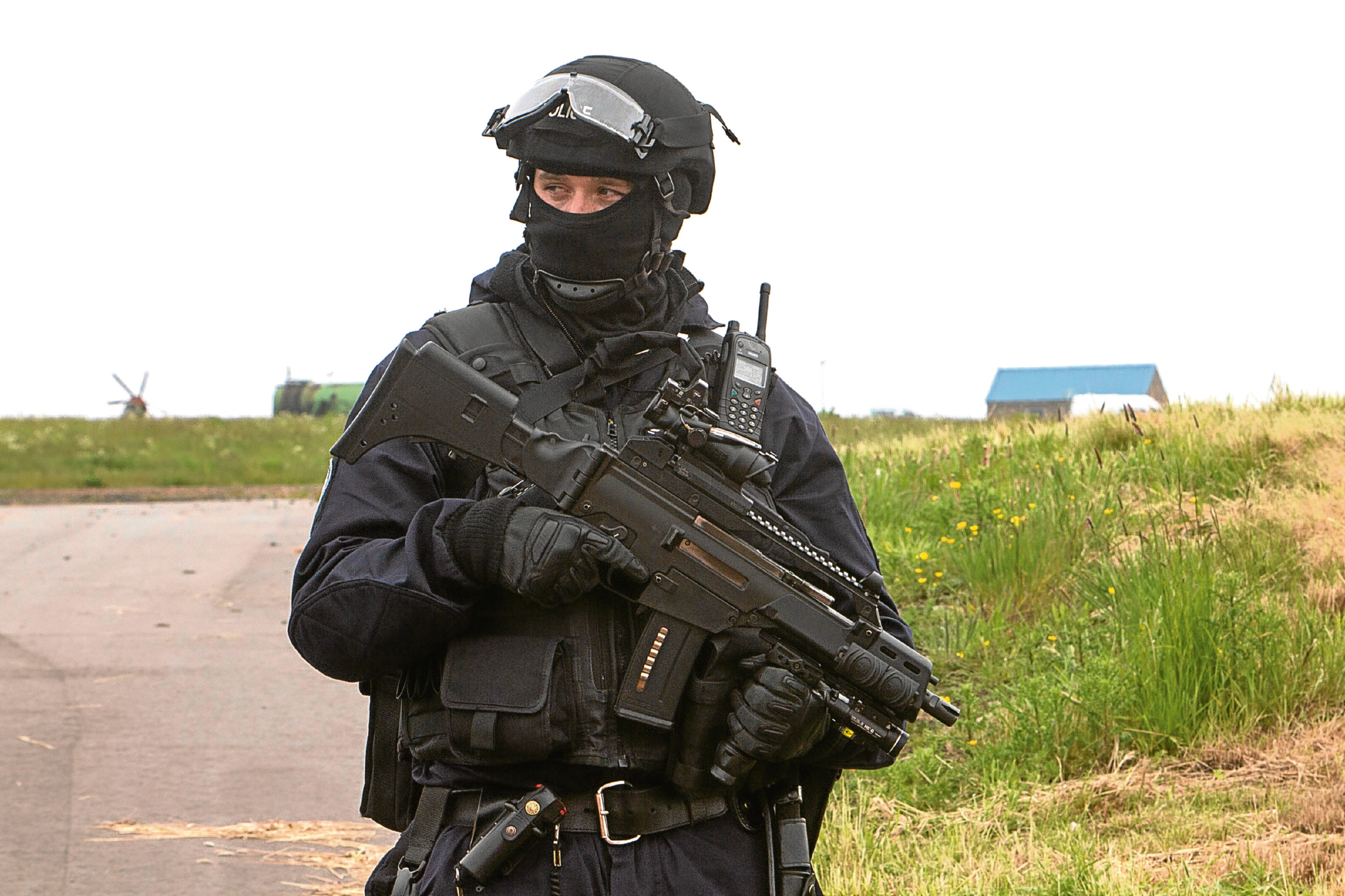 AN American military plane carrying a deadly cargo of radioactive waste has taken off from Scotland for the second time.
Dozens of armed police stood guard yesterday as highly-enriched uranium was loaded on to a giant American Air Force transport jet at Wick John O'Groats Airport.
The secretive operation – signed off by David Cameron and Barack Obama last year – aims to clear a backlog of nuclear waste stored at Dounreay power station in Caithness.
But critics have blasted the high-security flights as unsafe and "morally reprehensible".
Independent nuclear consultant John Large said: "This is pretty toxic stuff. It is weapons grade material. It is quite active. It's ticking away and it does not turn itself off.
"In the States, you cannot overfly with this type of material. The plane will put down on the east coast and the shipment will continue under armed escort by rail or by road."
He said the risks in transporting nuclear waste by aircraft included "in the event of a crash, the fuel being engulfed in fire, the packages breaking down and the fuel igniting".
The waste sent to the US will be swapped for medical grade uranium to make radio isotopes for detecting cancer.
Yesterday's operation got underway at 10am, with the US C-17 Globemaster arriving in the early afternoon to pick up its dangerous cargo.
Armed police guarded two trucks carrying the uranium – a critical component in nuclear weapons – in re-inforced steel flasks as they travelled the 32 miles from Dounreay to Wick airport.
Roads around the airport were closed and sealed off as the deadly waste was delivered at 2pm.
Its cargo on board, the giant jet lumbered along the runway and took off at 4.25pm for the short hop across the Moray Firth to RAF Lossiemouth, where it topped up with fuel under armed RAF guard.
The runway at Wick is 1,712 feet too short for a fully fuelled Globemaster to get airborne.
It then took off for South Carolina, where the uranium will be transported to a nuclear facility in Tennessee.
A further 10 transatlantic flights – each costing around £1 million – are expected, but bosses remain secretive over the details.
A spokesman for Dounreay, which is currently being decommissioned, said: "We can confirm nuclear materials are being removed from the site ahead of its closure.
"Compliance with the regulations includes protecting any information about the routes, times, dates and location".
A police spokesman said: "We are supporting a partner agency's operation and cannot comment further."
And a spokesman for Wick John O'Groats airport said it didn't comment on "specific aircraft movements".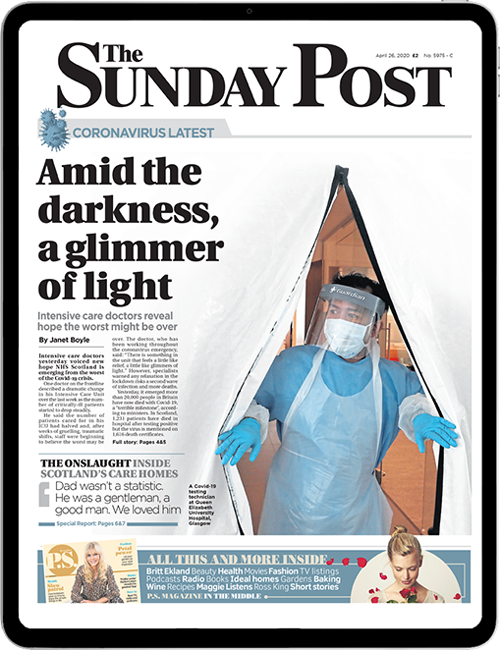 Enjoy the convenience of having The Sunday Post delivered as a digital ePaper straight to your smartphone, tablet or computer.
Subscribe for only £5.49 a month and enjoy all the benefits of the printed paper as a digital replica.
Subscribe