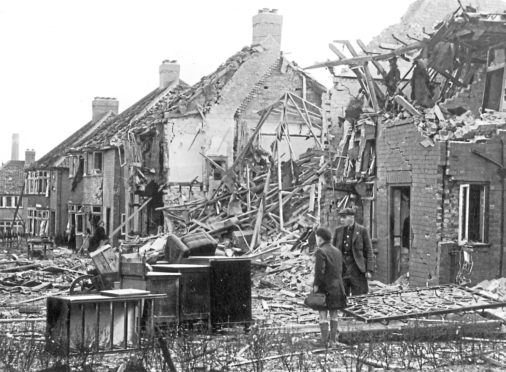 How would you plan a bombing campaign?
Would you compile a list of strategically important targets – aero engine and munitions factories, say?
Or would you systematically bomb cities with only cultural and historical importance using a popular travel guide to plan your air raids?
Incredible though it may seem, that's exactly what the Luftwaffe did in the first half of 1942.
The RAF's bomber offensive had increased hugely in its effectiveness, and attacks on the historic cities of Lubeck and Rostock had proved particularly devastating.
Hitler was enraged and demanded his air arm retaliate.
He ordered that "the air war against England be given a more aggressive stamp. When targets are selected, preference is to be given to those where attacks are likely to have the greatest possible effects on civilian life.
"Terror attacks of a retaliatory nature are to be carried out on towns other than London."
Hitler intended to "repeat these raids night after night until the English are sick and tired of terror attacks", and according to his Minister for Propaganda Joseph Goebbels raged: "Cultural centres, health resorts and civilian centres must be attacked… there is no other way of bringing the English to their senses.
"They belong to a class of human beings with whom you can only talk after you have first knocked out their teeth."
Thus the German air force began a tit-for-tat exchange in the hope of forcing Bomber Command to reduce their efforts and sap British morale.
And to increase the effect on Britain's civilian population, targets were specifically chosen for their cultural and historical significance rather than for any military value.
Gustav von Stumm, a spokesman for the Third Reich's Foreign Office, announced on April 24 1942 that: "We shall go out and bomb every building in Britain marked with three stars in the Baedeker Guide."
This mention of the popular guidebook, first published in the 19th Century and updated in 1937, led to the bombing campaign being known as the Baedeker Blitz but Goebbels was furious.
He was keen to brand British air raids as "terror bombing" and the Luftwaffe's attacks as "retaliatory measures" but von Stumm's apparently off-the-cuff remark effectively revealed exactly what the Nazis were up to.
The first raid of this new blitz was directed against Exeter on the night of April 23-24 and while it caused little damage, a second attack the following night was more severe.
Around 90 aircraft dropped high explosives, parachute mines and incendiaries, and fire laid waste to the city's shopping area.
These raids were swiftly followed by attacks on Bath, which caused widespread damage – a direct hit on an air-raid shelter near the Scala cinema killed at least 20 – Norwich and York before the Heinkels, Junkers and Dorniers returned to Exeter and also attacked Cowes.
A German radio broadcast wrongly declared: "Exeter is the jewel of the west, we have destroyed that jewel and we will return to finish the job."
These raids also saw the bombers swoop low to strafe civilians and rescue workers indiscriminately with machine-gun fire.
In May, Poole, Grimsby and Canterbury were targeted, and in total more than 1,600 civilians were killed, 1,700 injured and more than 50,000 houses destroyed.
Bearing in mind the Baedeker Blitz's specific aim, some noted buildings were destroyed or damaged including York's medieval Guildhall and the Bath Assembly Rooms, but the cathedrals in Norwich, Exeter, Canterbury and York escaped.
Durham was apparently very lucky not to have been bombed during the Baedeker Blitz. One night its famously beautiful cathedral, which sits prominently on high ground, was lit by brilliant moonlight.
But just as the German bombers droned towards their target, a layer of fog rolled in and obscured the city.
The Luftwaffe raiders could be heard overhead, searching for their aiming point, but they eventually flew off, frustrated.
The heaviest phase of the Baedeker Blitz lasted a month, though towns and cities such as King's Lynn, Hastings, Lincoln and Weston-super-Mare continued to be targeted by smaller hit-and-run raids for their cultural value.
And it was an utter failure.
The Germans didn't develop heavy bombers such as the British Lancaster and Halifax, and though many civilians were killed or injured and tens of thousands of homes damaged, that was insignificant compared to the devastation wrought on German cities.
Also, the RAF had dramatically improved its night fighter force and Luftwaffe bomber losses proved unsustainable, with the loss of experienced crews rendering later raids increasingly ineffective.
Furthermore, Winston Churchill helped stymie the Nazis' propaganda aims by telling the War Cabinet that the government should do all it could to "ensure that disproportionate publicity was not given to these raids".
Baedeker-type raids ended in 1944 when the Luftwaffe finally realised they were taking heavy losses for little or no gain.
There'd be one last big bomber raid on London in January of that year that was also largely a failure, and from that point on the attacks on London became the domain of the V-1 flying bombs and V-2 rockets.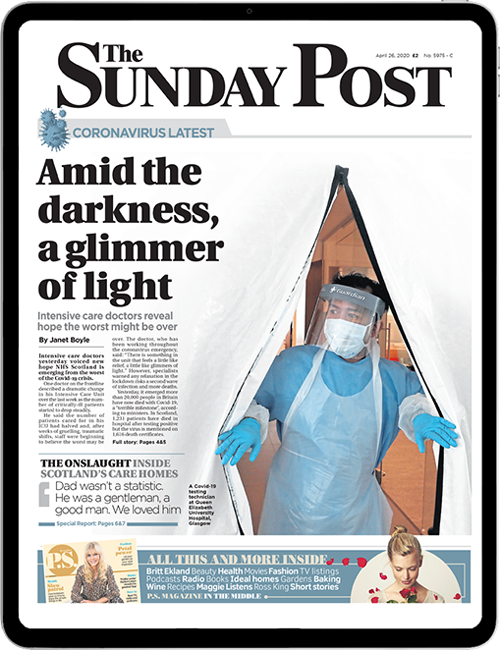 Enjoy the convenience of having The Sunday Post delivered as a digital ePaper straight to your smartphone, tablet or computer.
Subscribe for only £5.49 a month and enjoy all the benefits of the printed paper as a digital replica.
Subscribe