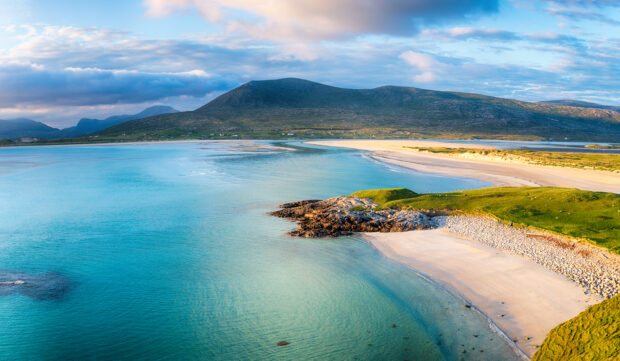 Imagine having your next holiday planned and tailor-made for you, by locals who know the area…
Some Sunday Post online content is funded by outside parties. The revenue from this helps to sustain our independent news gathering. You will always know if you are reading paid-for material as it will be clearly labelled as "Partnership" on the site and on social media channels,

This can take two different forms.

"Presented by"

This means the content has been paid for and produced by the named advertiser.

"In partnership with"

This means the content has been paid for and approved by the named advertiser but written and edited by our own commercial content team.

---
You can have this, and more, if you book your visit to the Outer Hebrides with Hebridean Hopscotch Holidays. The travel company, which is based in Stornoway on the Isle of Lewis, has been making travel dreams come true for its clients for the last 25 years.
Take its Outer Hebrides Fly-drive Island Hopper holiday, for example. This five-night 'end-to-end' holiday, from Glasgow by air, includes fly/drive car and gives you an opportunity to explore all the islands between Barra and Lewis.
"I love being able to showcase what I am fortunate enough to be able to call home," says Nicola Macdonald, manager of Hebridean Hopscotch Holidays.
She said that those who have their trips planned by the travel firm all return with the same opinion, that it "was so much more than they'd imagined".
That's what Nicola and the team love about their roles; being able to plan made-to-measure holidays that exceed travellers' expectations at Hebridean Hopscotch.
Experienced team of local holiday planners
Nicola is one of four dedicated members of staff at Hebridean Hopscotch Holidays – the small team collectively have more than 40 years' experience in the travel and tourism industry.
In fact, Nicola's colleague is a former VisitScotland manager for the Outer Hebrides region.
The team prides itself on local knowledge and tailoring holidays to suit their travellers' interests. As well as providing local knowledge and experience, the advisors also book the kind of accommodation you prefer, whether it be hotels, guest houses or bed and breakfasts. There are more than 50 places to stay. The advisors also include the inter-island ferry journeys in your packages.
If you like visiting far-flung and beautiful beaches, then Hebridean Hopscotch's Nicola will advise you on where to go.
The best beaches in the world
On the isle of Harris, there is one beach that receives the most publicity, Luskentyre Beach. However, Nicola has another favourite.
She said: "I love to visit Barra on holiday, but I do not have a favourite island. However, I love beaches. Luskentyre is magnificent and gets a lot of publicity, but I love Vatersay Beach on Barra. It is not as well know but equally as magnificent. In my opinion, it is one of the nicest beaches in the world.
"And it does not have to be a bright sunny day to visit a beach on Outer Hebridean islands because in wet and windy weather, they can be quite dramatic.
"The islands have so much to offer all year round. We are, of course, in northwest Scotland, so April to early October might be best weather-wise. And, as the Scottish weather is changeable, we always say to visitors 'as long as you bring a jacket you shouldn't need to use it'."
Why I love touring the Outer Hebrides
One holidaymaker, who is a regular on the Outer Hebrides, is Bob Rogers and his wife Margaret, pictured above of one of the region's beautiful beaches.
In fact, the 76-year-old is so passionate about this part of Scotland that he regularly conducts talks and showcases the area's breath-taking scenery at Women's Institutes, off his own back.
Mr Rogers, who lives near Bristol, has been to the Outer Hebrides with Margaret every year for the last decade! The couple fly from Glasgow in an 18-seater aircraft which lands on Barra beach.
He said: "We love the Outer Hebrides. The scenery is the best of anywhere in the world – the flight there up the west coast of Scotland is almost like a pleasure flight. The tranquillity and being able to get away from it all that appeals to us.
"The first time we went, I organised all the travel, flights, ferries and accommodation myself and it took weeks! Now, we go with Hebridean Hopscotch and they do all this for us. They have always lived up to expectations.
"It takes all the hassle away. They made it so easy, plus, because they are in Stornoway, they have a vast knowledge of the islands. And because the B&Bs we stay in are run by such friendly local people, they will recommend places to visit off the beaten track.
"It's such a relaxing holiday, that's why we go back time and time again."
Where should I visit in the Outer Hebrides?
Having visited the Outer Hebrides 10 times in 10 years, Bob Rogers is best-placed to share his must-dos while island hopping in this part of the world. Here are his recommendations:
The island you must visit is HARRIS.
TRAIGH A BHAIGH BEACH on Vatersay is a must-see.
You must try SMOKED SALMON and VENISON.
The IRON-AGE HOUSE ON BOSTA BEACH is worth visiting.
The neolithic CALLANISH STONES need to be seen.
What type of holiday are you looking for?
Hebridean Hopscotch holidays are tailor-made, so whatever your interests, there will be an island, or two, to suit you. Choose from Lewis, Harris, Uist and Barra, to name a few.
Nicola added: "Going to a new area you don't know can be intimidating, so we provide suggested itineraries and put together packages with the top thing you will want to do.
Love hillwalking?
Although there are no Munros in the Outer Hebrides, the highest point of all the islands is located on Harris. This is a magnet for keen hillwalkers, all eager to reach the summit and admire the spectacular view.
Are you a foodie?
If you are a foodie and looking for a gastronomic adventure, then the Outer Hebrides certainly serves up a platter of mouth-watering dishes to try. Seafood is definite a must-try on any of the islands.
Don't like long boat trips?
In the brochure, there is one sailing trip that can be five hours, but this is avoidable, and you can still visit all the islands you wish using inter-island ferries and enjoy touring the Outer Hebrides by car or book the Fly-drive Island Hopper holiday.
Keen cyclist?
Want to enjoy the islands from the saddle? There is a dedicate tour for cyclists, called Freedom of the Isles, a one-way biking adventure.
Have a passion for archaeology?
There are many historical sites on the islands that make the Outer Hebrides a must-visit for those who want to visit local heritage sites, like the Callanish Stones.
Wildlife spotter?
On many of the islands there have been sightings of otters, eagles, seals and dolphins while touring the Outer Hebrides. There is also the RSPB nature reserve in Balranald, North Uist which is popular with bird lovers.
Want to chill out?
The Outer Hebrides is also perfect for holidaymakers who have 'no agenda'. Just put your trust in Hebridean Hopscotch to plan your chilled-out break on the islands.
Why do people travel to the Outer Hebrides?
"It is the place to come to slow down," explained Nicola. "And you don't need to sit for five hours on an aeroplane to do so."
If you have been inspired to visit the Outer Hebrides start your adventure today, fill out your personalised travel planner. Once you have given your preferences, a member of the Hebridean Hopscotch Holidays team will be in touch with a made-to-measure holiday and a no-obligation quote based on your planner.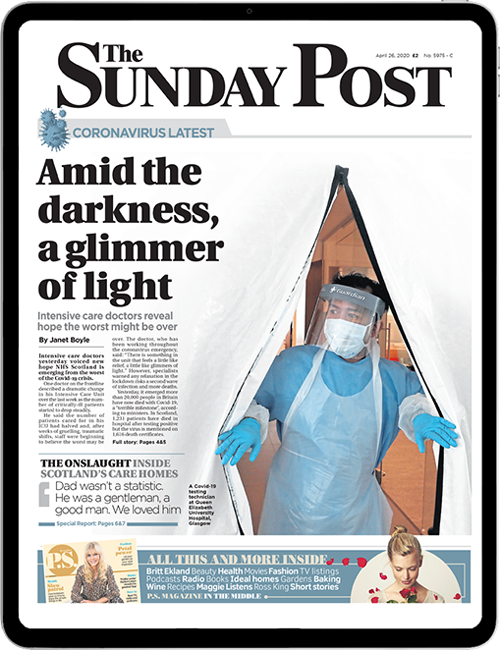 Enjoy the convenience of having The Sunday Post delivered as a digital ePaper straight to your smartphone, tablet or computer.
Subscribe for only £5.49 a month and enjoy all the benefits of the printed paper as a digital replica.
Subscribe