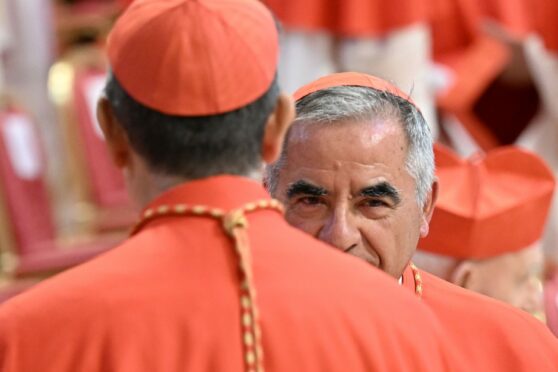 Powerful churchmen are sabotaging attempts to reform the accounting of the Vatican as another multi-million-euro scandal unfolds, according to a leading expert on the papal state.
Author Gerald Posner warned the dismissal of auditors enlisted to clean the books, showed the institution had a "long way to go" to bring light to its notoriously opaque finances.
Posner, author of God's Bankers: A History Of Money And Power At The Vatican, said the institution had made limited progress in modernising since being engulfed in controversy when banker Roberto Calvi was found hanging under Blackfriars Bridge in London in 1982.
Calvi was chairman of a bank with close ties to the Vatican and was thought to have died by suicide but an inquest later ruled it was murder.
Posner said: "Time and again in the last decade, the Vatican's arcane bureaucracy allowed some senior clerics who fear a diminution of their power and authority to resist and sometimes sabotage grand reforms, all without the fear of any career repercussions."
He spoke as an auditor and his deputy, hired by the Vatican to sort out its convoluted accounts, were suing for £8 million after being dismissed.
Libero Milone, 74, former head of Deloitte in Italy, was hired in 2015 with Ferruccio Panicco but was fired in 2017.
Posner said: "Notwithstanding the hope that came with the 2013 election of Francis, a reformer Pope, and some big improvements in transparency and oversights at the scandal-ridden Vatican Bank, the story of the dismissed auditor and his deputy is a sharp reminder that financial reforms at the Vatican still have a long way to go." Milone uncovered a number of anomalies before he was fired, including finding an envelope containing €500,000 (about £430,000) in a cardinal's office. He also found a Vatican-controlled hospital in Rome had secretly used the same amount for donations to Italian political parties. A further £2.1m donated for a children's hospital had vanished.
Posner said: "The Vatican Bank is only becoming more compliant with internationally accepted financial standards because it has no other choice.
"Once the Vatican opted to use the euro as its currency, its bank became subject to on-site inspections by the EU Committee of Experts on the Evaluation of Anti-Money Laundering Measures and the Financing of Terrorism (Moneyval).
"To avoid being put on Moneyval's blacklist as a non-compliant tax haven, the Vatican passed in 2010 its first law banning money laundering and establishing an unprecedented financial oversight and enforcement authority.
"There have been four Moneyval reports in the last decade and while the Vatican has not yet qualified for the much-sought-after whitelisting, it has met a series of goals set by EU regulators."
Posner said some limited progress had been made as the Vatican Bank was no longer considered an offshore haven for tax avoiders and money launderers.
He said: "As for the rest of the Vatican finances, that is a much slower process since there is no EU regulator pushing the sovereign city-state to undertake the necessary reforms.
"The Secretariat of the Economy, created with great fanfare by Francis in 2014, lost its way in part after the 2019 resignation of Cardinal George Pell who returned to Australia to stand trial on sexual abuse charges. In some instances, the Vatican continued to fulfil early promises and commitments but at a snail's pace.
"Since 2012 there had been discussions about allowing criminal prosecutions, including for financial wrongdoing, of bishops and cardinals.
"Although there was little concerted opposition, it still took eight years for that to be memorialised in a Papal decree."
Last year, the Vatican was gripped by another financial scandal. Cardinal Angelo Becciu, 73, once a close ally of Pope Francis, and nine other defendants have been accused of extortion, embezzlement, money-laundering and abuse of office. All deny the charges.
Becciu was sacked as head of the Vatican's saint-making office by the pope after reports of financial misdeeds emerged.
In July, Posner said, Pope Francis issued an extraordinary decree. A 20-page Investment Policy Statement (IPS) set directives on all investments to ensure they were ethical, green and low-risk and under the eye of the Vatican Bank.
He said: "Reform is always up to one person – whoever is Pope. Under the move, banned are investments in funds associated with pornography, gambling, weapons and defence industries, pro-abortion health centres and laboratories or pharmaceutical companies that make contraceptive products or work with embryonic stem cells.
"Investments in complex financial and structured products should be avoided. Speculative investments in commodities, oil, mining, nuclear energy and alcoholic drinks are strongly discouraged.
"Investment decisions must include a governance factor, favouring companies with codes of ethics and transparent, prudent and fiscally responsible management."
There was also a portion of the IPS that sent shockwaves through most Vatican departments, according to Posner.
He said: "The IPS set an October 1 deadline to abolish the centuries-old policy whereby all Vatican departments invested their own funds independently.
"Instead, all the departments had to transfer their holdings, about £1.9 billion, to the Vatican Bank.
"There, a newly appointed group of lay experts dubbed the 'Investment Committee' will evaluate the suitability of investments."
Posner said it remained unclear if consolidating all investment under the control of the Vatican Bank would make financial transactions more transparent and less subject to corruption or abuse.
He said: "Preventing that relies on comprehensive oversight and redundant internal safeguards, something the Vatican has been reluctant to fully embrace."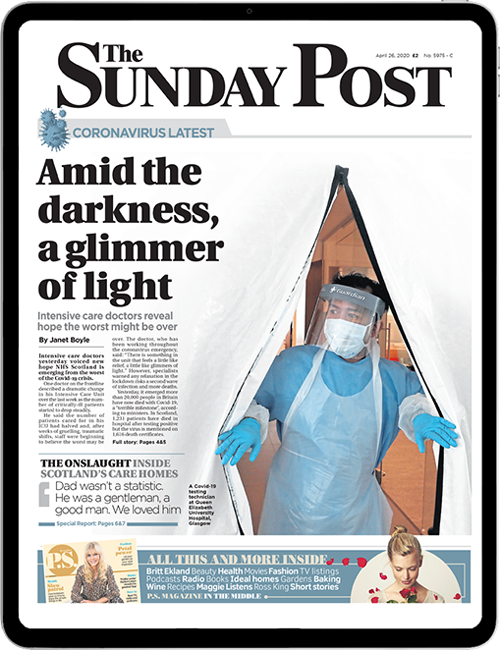 Enjoy the convenience of having The Sunday Post delivered as a digital ePaper straight to your smartphone, tablet or computer.
Subscribe for only £5.49 a month and enjoy all the benefits of the printed paper as a digital replica.
Subscribe