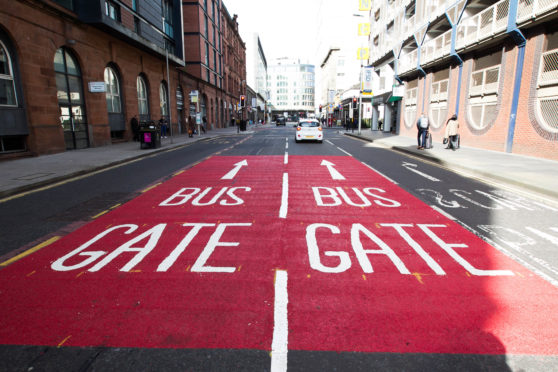 Cameras at two controversial new bus gates in Scotland's biggest city are still to be switched on three weeks after it was claimed the restricted zones had gone live, we can reveal.
Sources at Glasgow City Council deny the sheer number of drivers passing through the lanes have forced a rethink on signage.
But research conducted by The Sunday Post suggests the number of motorists still using the now-banned major roads was in the hundreds each day last week.
In addition, dozens of panicked motorists were observed spotting the signs at the last minute, slowing or stopping in the road to try to work out an alternative route.
Although no enforcement fines have been issued so far, the council states the bus gates are "operational and legally enforceable" and warn that drivers caught face the possibility of a police fine.
The Sunday Post understands the cameras are likely to be switched on this Tuesday, meaning any drivers caught from that day onwards will be issued with a £60 fine.
The sum is reduced to £30 if paid with 14 days and increases to £90 if unpaid within 28 days.
The AA has said it backs bus lanes and bus gates as long as they are clearly signposted. The motoring organisation has condemned signage in the past as insufficient and misleading.
The council announced the bus gates – at Union Street and Oswald Street either side of Glasgow central rail station – were open on September 2.
Even before the addition of the new restrictions, the city was Scotland's undisputed bus lane capital, with 16 cameras issuing 93,847 fines – worth £5.6 million – last year.
The camera at the city's Nelson Mandela Place bus gate remains the highest-grossing in Scotland, issuing more than 50 fines a day – a total last year of more than 20,000 fines worth £1.2 million.
AA spokesman Luke Bosdet said: "Traffic adjudicators have condemned signage as inadequate and unfit for purpose in cities over the UK.
"If bus lane enforcement consistently hauls in thousands of drivers, it's clearly not doing its job – except as a money-making machine.
"The AA commends Glasgow for going much further in making its bus lanes and the signage stand out. We really hope it works.
"All the council needs to do now is make sure the same improvements happen at its other, even more notorious, bus gates."
Drivers were hit with more than £9m in bus lane fines across Scotland's three biggest cities last year.
Aberdeen issued more fines than Edinburgh despite having less than half its population.
There were 28,886 fines issued in the Granite City worth more than £1.7m, while the number of tickets issued in the capital rose to also around 28,000 last year.
Mr Bosdet said: "It's pure exploitation. If the signage was up to the job, people would not drive in bus lanes."
A spokesman for Glasgow City Council said: "The new city centre bus gates at Union Street and Oswald Street are operational and legally enforceable.
"Any driver of a vehicle who crosses these bus gates without authorisation can receive three penalty points on their licence and a fixed penalty fine.
"Plans to install additional road signage beyond what is legally required so that drivers have as much information as possible about the bus gates have unfortunately been affected by recent wet weather.
"It is anticipated that work on this additional signage will be completed imminently."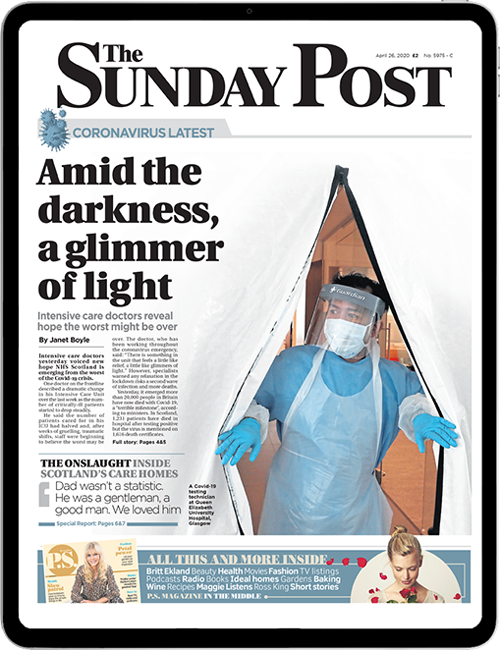 Enjoy the convenience of having The Sunday Post delivered as a digital ePaper straight to your smartphone, tablet or computer.
Subscribe for only £5.49 a month and enjoy all the benefits of the printed paper as a digital replica.
Subscribe