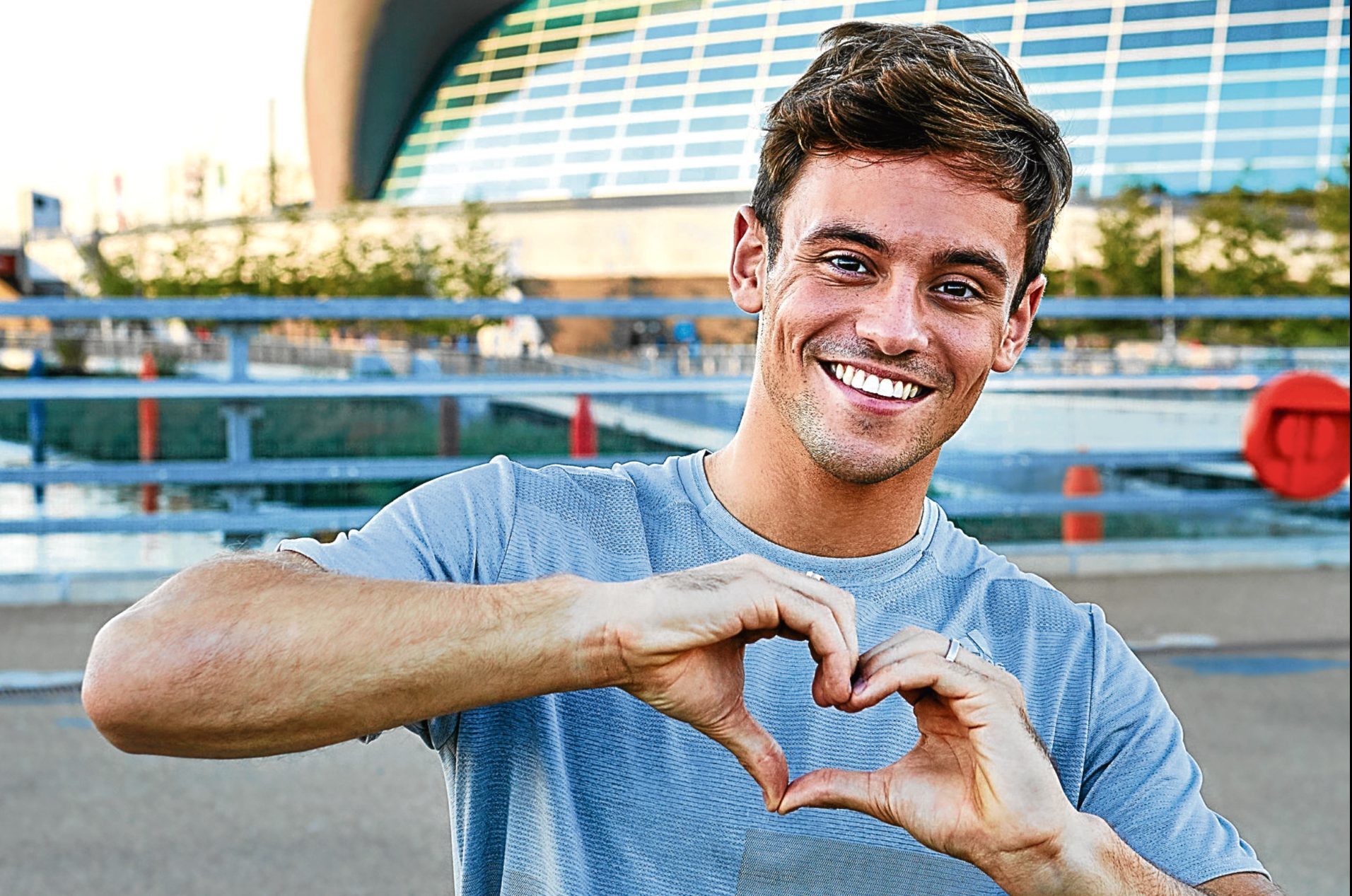 TOM DALEY pulls out his mobile phone and proudly shows off the wallpaper.
It's a picture of an Oscar, draped with his two Olympic bronze medals, one from London 2012 and one from Rio last year.
The shiny gold Academy Award belongs to his California-born screenwriter fiance Dustin Lance Black — and the image perfectly sums up why the 22-year-old diver's excited about 2017, as he and Black are preparing to tie the knot.
"We're planning a wedding at the moment — we have an idea when it will happen, but I'm not going to say!" teases Daley.
As well as the nuptials, there is another reason for our chat today — Daley's first health and fitness book, Tom's Daily Plan.
It's a very personal book, with recipes from his nan, mum and Lance — and dedicated to his biggest champion, his dad Rob, who died from a brain tumour aged just 40 in 2011.
"I never quite managed to get him to fall in love with exercise, but maybe if he saw this book, he would give it a go," Daley writes.
Today, he fondly recalls: "It was always our dream to go to an Olympic Games.
"And still the dream is to become an Olympic champion — but there's a lot of hard work that goes into it, and I've got to give it my best to try to achieve our dream."
It's been three years since Plymouth-born Daley came out as gay in a very honest video on YouTube, which he not long ago retweeted, stating "things have only got better since".
"I'd built it up to think it was going to be the end of the world, and absolutely horrendous," he says now. "Once I posted it, once it was out there, I was so overwhelmed by the amount of positive support."
You sense that Daley, all smiles and boundless energy, is very happy at the moment.
But in Rio last August, with the weight of the nation's hope on his slender shoulders, he missed out on qualifying for the 10m platform final, after breaking his record in the preliminary round, and was gutted.
"I was physically and mentally the most prepared I'd ever been," he reveals.
"Sometimes mind and body might not connect and it's just one of those days. It just happened to be a day that I'd been training for, for four years, so obviously it was massively frustrating.
"We analysed, debriefed it, and now it's about focussing on what I'm doing right now in order to make what happens in the future better, and learning from things that happened in Rio."
He says this year is going to be "intense", with the National Championships in February, followed by the World Series.
At next year's World Championships, he's planning to do five events, rather than just two, "entering into pretty much every event apart from the individual springboard".
"The idea is just to get me out there competing as much as possible, to almost put my mind and my body under so much stress at doing five events, so if I go back to doing two events, it will feel easy," he says.
His goal is gold at Toyko 2020, but anything after that "depends on how my body holds up".
"Maybe I'll be able to carry on for another one after that," says Tom. "I definitely think 2024 will be the very last one, but that's just because I'll be 30 then and I'll be like: 'OK, let's have a bit of life outside of that.'"
He displayed natural ease on camera pairing up with Claudia Winkleman to host the Team GB Ball last year — does that mean a showbiz career beckons?
"Once I've finished diving, I'd love to be a TV presenter," Daley admits. "It's so much fun and you get to meet so many cool people."
Being a dad is also a role he'd love.
"Lance and I are massively family-orientated, so definitely in the future, it's on the cards," he nods.
The pair met in 2013 at a dinner party, and Tom says their 20-year age gap is not an issue.
"When you see us together, you don't actually notice the age difference whatsoever," says Tom.
"I think I'm more mature than he is in most aspects. He won't call up a restaurant to book a table — he gets scared talking to humans on the phone!
"We balance out quite nicely."
n Tom's Daily Plan by Tom Daley is published by HQ, HarperCollins, priced £16.99 and is available now.
We'll be featuring some of Tom's delicious recipes in next week's issue — don't miss it!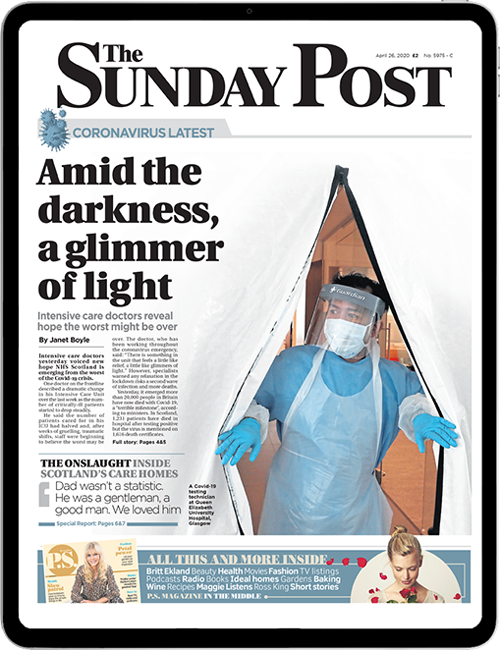 Enjoy the convenience of having The Sunday Post delivered as a digital ePaper straight to your smartphone, tablet or computer.
Subscribe for only £5.49 a month and enjoy all the benefits of the printed paper as a digital replica.
Subscribe