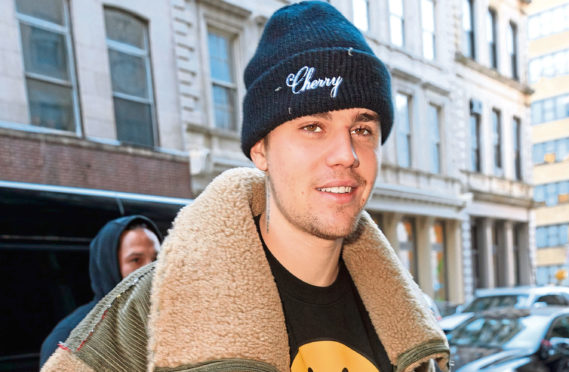 I had a great trip back to the UK last week – it was lovely in London, although there was another famous visitor who arrived via Air Force One who stole my limelight.
The cab driver who picked me up from Heathrow asked me if I'd ever met him.
I told him I did – and that The Donald told me what the J in Donald J. Trump stood for.
Genius, I said.
I then had to explain I was joking… or was I?
My colleague Piers Morgan had a great exclusive interview with the President, so well done to him.
Funnily enough the next night as I came out the Mandarin Oriental Hotel in Hyde Park, I saw big Piers being set about by four guys.
My friend asked if we should we help… but I told him four guys would be enough! Again, just joking.
I love having Piers beside me if there's a fight.
It's not that he's tough, just that everyone wants to punch him first!
Speaking of ill-advised scraps, Pop icon Justin Bieber raised a few eyebrows by challenging Tom Cruise to a square go.
"I wanna challenge Tom Cruise to fight in the octagon," he said.
"Tom if you don't take this fight, you're scared and you will never live it down. Who is willing to put on the fight?"
The Canadian musician followed it up the next day with a video which had been doctored to make it look like Tom was giving him a pasting.
I think, in a roundabout way, it was a sort of apology from Justin to his fellow celeb.
And, despite the media circus around his Tweet, I'm sure Justin was only joking.
I've met him before years ago and he's a good boy, really.
Justin is 25, and Tom is 56 – so I'm not sure how much of a fair fight Justin thinks that is, although plenty of people were backing the Mission: Impossible star.
Mixed martial arts star Conor McGregor offered to stage the fight, although I think he'll be waiting a long time to hear back from Tom.
You've got to wonder what Tom thought when he saw it.
He's an intense guy but I'm certain he won't bear any grudges.
Isn't it time we banned social media, or at least put in a cooling-off period of 24 hours before making a tweet and it being posted? It's especially dangerous if you have a night out.
You wouldn't drive your car at the end of a night out, but you have free access to a tool that can broadcast your thoughts to millions of people around the planet, totally unchecked.
Twenty years ago after a night out all you had to do was work out who made the sun so bright, why you had £27 in small change in your pocket, and how that doner kebab got under your pillow.
These days with social media you can make a daft comment and, before you know it, half the world has seen it.
Thank goodness I've never said anything daft!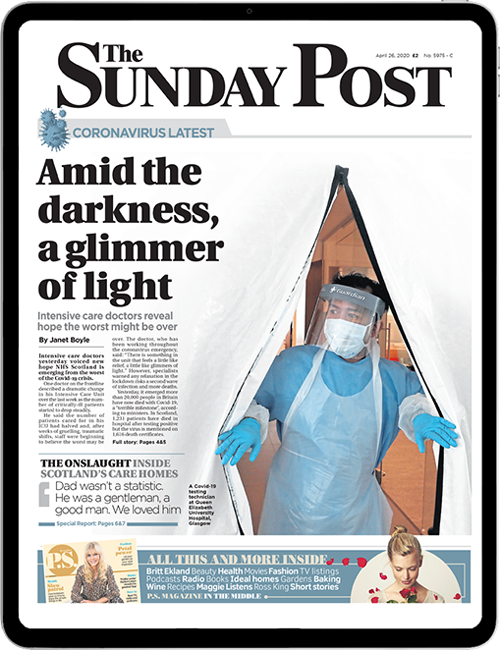 Enjoy the convenience of having The Sunday Post delivered as a digital ePaper straight to your smartphone, tablet or computer.
Subscribe for only £5.49 a month and enjoy all the benefits of the printed paper as a digital replica.
Subscribe