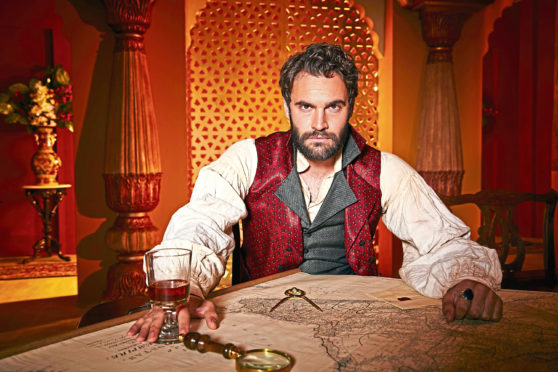 Taking on the leading role in a big Sunday night period drama comes with a big weight of expectation.
But Tom Bateman says head of the household John Beecham in Beecham House was so attractive he had no doubts about taking it on.
"I've never played a character with so much weight to him, and that appealed to me straight away," said Tom. "My characters are normally quite energetic, but John is very strong, quite hard and you don't really know who he is at first.
"He internalises. He's a man of mystery. He's got a baby but there's no mother and he doesn't tell anybody anything about that.
"That instantly makes you think something's going on because otherwise why wouldn't he just tell people who the baby's mother is?
"He's inherently a very good man who's trying to do the right thing, but he's been through the wars."
The epic drama follows the Beecham family as they arrive from England to take over the grand mansion in Delhi right at the end of the 18th Century. Leslie Nicol, Dakota Blue Richards, Adil Ray and Marc Warren are among the starry cast.
The sweeping action sees Tom take to horseback throughout the series.
"Horse riding wasn't a worry for me because I've done it a lot, but the horses were different out there," he explains. "They're polo horses which are very powerful. The only thing they want to do is run.
"They don't want to stay still while you sit on them in a period costume and have a deep and meaningful chat."
It wasn't the only time animals were used in the ITV epic and Tom says there were difficulties elsewhere, too.
"We had camels, monkeys, donkeys. Actually when we were in Ealing Studios, they decided they wanted some doves, which would look really beautiful and dramatic on camera.
"And they did, but nobody really thought about the fact that releasing five doves into a studio would be quite hard to get back again afterwards.
"So we're standing there having a cup of tea while people run around trying to sneak up on these doves.
"They say never work with children and animals, and we did both."
With Gentleman Jack another period epic on our screens, we're not losing our love of stepping back into the past.
"You're in another world. I love filming period dramas. They instantly make you act differently.
"People don't talk about their feelings as much. So you have to find another way of expressing those feelings, which is fun."
---
Beecham House, ITV, tonight, 9pm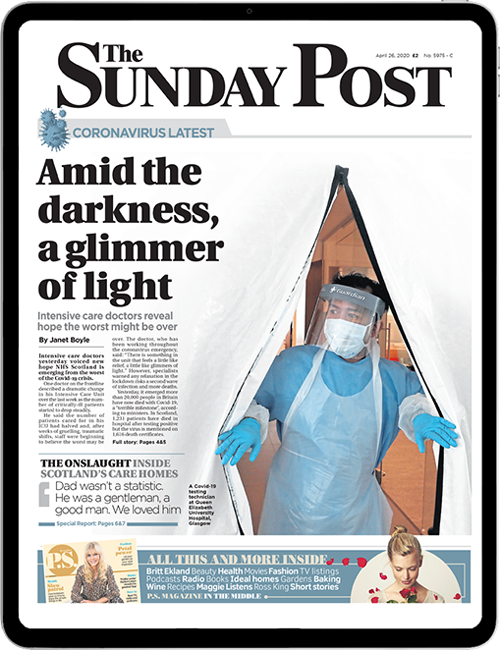 Enjoy the convenience of having The Sunday Post delivered as a digital ePaper straight to your smartphone, tablet or computer.
Subscribe for only £5.49 a month and enjoy all the benefits of the printed paper as a digital replica.
Subscribe