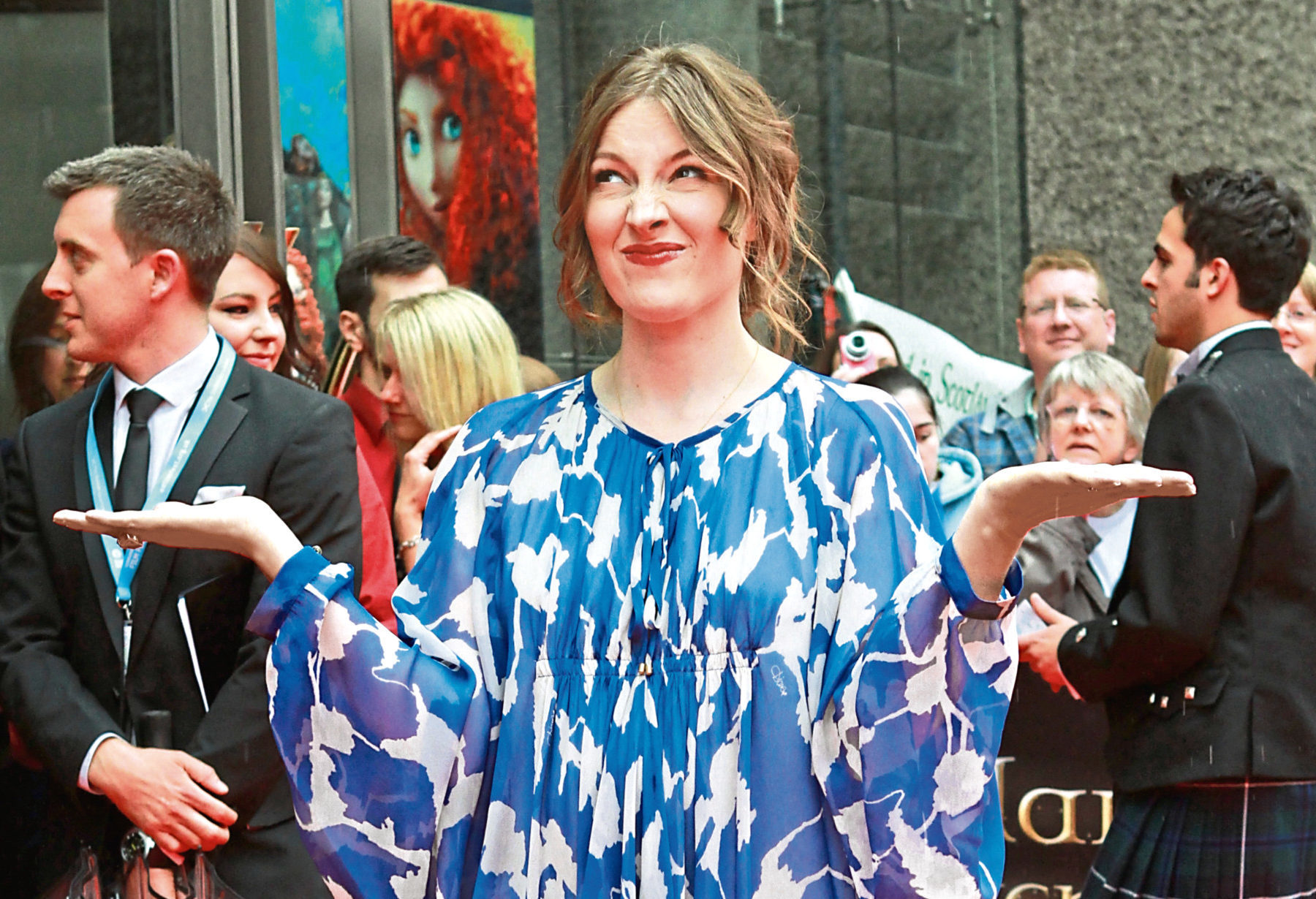 ACTRESS Kelly Macdonald has questioned fellow star Tilda Swinton's Scottish credentials because she's an aristocrat.
In an interview in America, the Boardwalk Empire star joked: "Posh Scottish people are really English."
Macdonald, 42, was being questioned in an interview over why there were so few internationally famous Scottish actresses.
After Macdonald mentioned Harry Potter's Shirley Henderson and Prometheus's Kate Dickie, the interviewer asked: "Does Tilda Swinton count as Scottish?"
Macdonald said: "I have a problem with people that are Scottish but don't sound it. I get very, very confused.
"Yeah, I don't understand. But, yeah, she's based in Scotland."
The interviewer then said: "I think her parents are kind of Scottish, but she grew up in England."
Kelly replied: "She's posh Scottish. Posh Scottish people are really English."
Asked whether she saw herself as working class, Macdonald replied: "I am not posh."
Swinton – who won an Academy Award for Michael Clayton – was born in London, but is the daughter of Sir John Swinton of Kimmerghame.
The Cambridge graduate, whose grandfather was Scottish politician George Swinton, was a schoolfriend of Princess Diana.
Swinton has confessed that her accent sounds like "something out of 1930s BBC".
But she has previously described herself as "a Scottish person who actually lives here" and said: "I am not English, I am Scottish."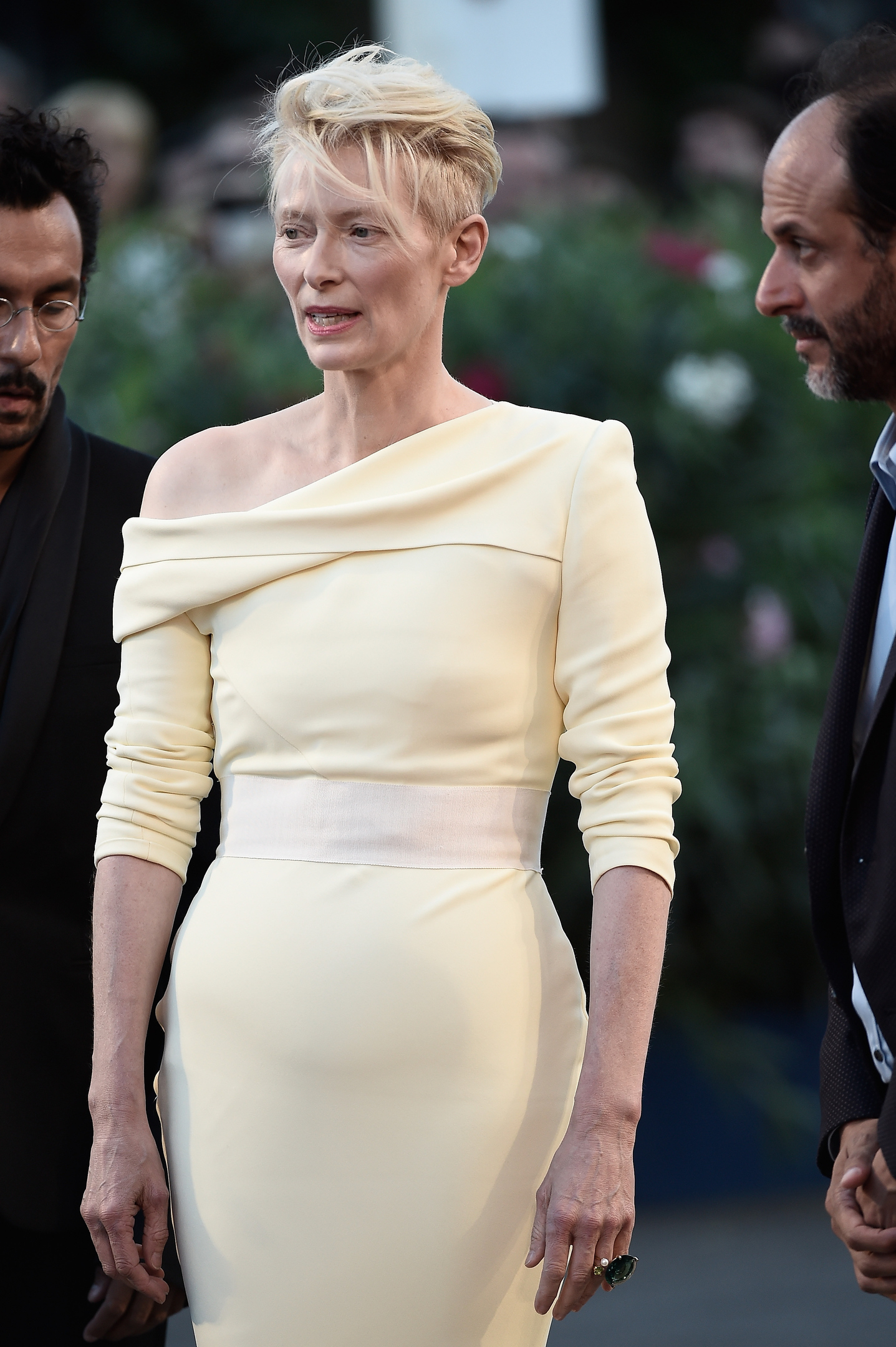 Later in the interview, Macdonald said that she was only asked at the 11th hour to return as Diane in Trainspotting 2.
"They'd been talking about T2 forever, and I think from what I read in the press that while Danny Boyle, the director, would talk about it, the cast was ageing very, very slowly, and that was a problem, because if he made T2 he wanted it to be about them being older, and a bit more beaten up.
"But you know, when Ewan McGregor and Jonny Lee Miller, and everybody, was really young, they were going out all the time, and having fun, and doing what you're meant to do at that age, but since then they have been going out running together, and being super fit, and not smoking.
"They didn't look as if they had that hard a life.
"But, yeah, my part in it was very small, and I was sort of approached when they were all ready. They were about to start filming, and then Danny came to see me."
She added that her role as a lawyer who gets Renton – McGregor – off the hook, had been slashed.
"Yeah, I had a few scenes. They were actually cut down for the film, but I actually get them out of a bit of legal trouble, and she is just taking the Mickey out of Renton while he's sitting there, so it's quite fun. Although, I had too much dialogue."
Macdonald's latest film Puzzle, with Life of Pi's Irfan Khan, will be released in the UK in September.
Next she begins shooting "Giri/Haji" for the BBC and Netflix – an eight episode hour-long drama series about the Japanese underworld.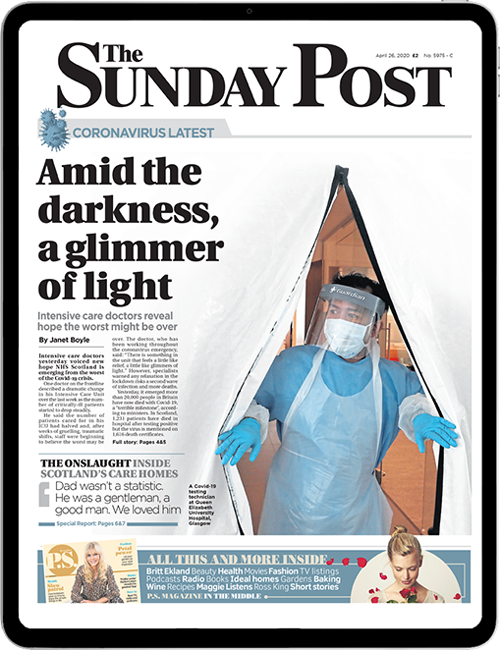 Enjoy the convenience of having The Sunday Post delivered as a digital ePaper straight to your smartphone, tablet or computer.
Subscribe for only £5.49 a month and enjoy all the benefits of the printed paper as a digital replica.
Subscribe