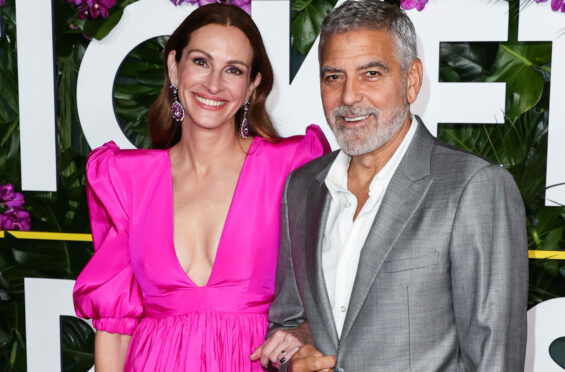 People often say to me: "Hi, can I ask you something?" and of course I'm always delighted to speak to the public.
"Can you move out the way, I need to reach the kitchen towel," or "Can you get off my lawn?" or something similar is usually the kind of question.
Sometimes, though, they ask me who are the most famous or loveliest or funniest stars to interview.
Two of them are Julia Roberts and George Clooney, my dream movie duo.
The handsome pair are starring in Ticket To Paradise, and it's the sixth time they have teamed up.
Ticket To Paradise isn't about landing a brief for Celtic Park, although perhaps they could make that the sequel? I'll definitely suggest it to them next time we meet.
I love interviewing Julia. When she gives you that mega-watt movie star smile close up, it really does melt your heart.
And, hey, George's smile is not too bad, either! I really enjoy chatting with them as they both "get it" when it comes to speaking to someone like me on the red carpet or on the TV sofa. They certainly know how to work an interview. Ask them what the time is and they'll come up with A-list magic.
Both Roberts and Clooney can be funny and insightful but they don't suffer fools gladly, so that means that this particular fool has to be on top form when I'm chatting to them.
Off camera in Canada, I remember being very privileged to see one of the first pictures of George and wife Amal's twins
Although I'm not sure how much he liked it when I said: "Thank goodness they've taken their looks from their mother!"
Of course that was a cue for Ocean's Eleven star to remind me that he had been voted People Magazine's Sexiest Man Alive – twice!
My retort was that I had been voted one of P.S. Magazine's Top Five Columnists. That didn't raise a titter either!
Roberts has been in the news due to her romance with Friends star Matthew Perry in the '90s. She was a memorable guest star on the smash-hit comedy and the famous pair struck up a relationship.
Perry reveals in his new autobiography how the pair started flirting…via fax. Shows you how long ago it was, it could only have been more dated if they'd flirted via messenger pigeon. Perry revealed that he dumped Roberts because: "instead of facing the inevitable agony of losing her, I broke up with the beautiful and brilliant Julia Roberts."
Which is a bit like setting your house ablaze because you're worried it might burn down.
A million jealous men around the world want to wring Perry's neck now but in the book he says how at the time he felt "broken, bent, unlovable".
I hope he's doing better much now, although perhaps some moments are best left in the past. Like the one where Matthew dumped Julia…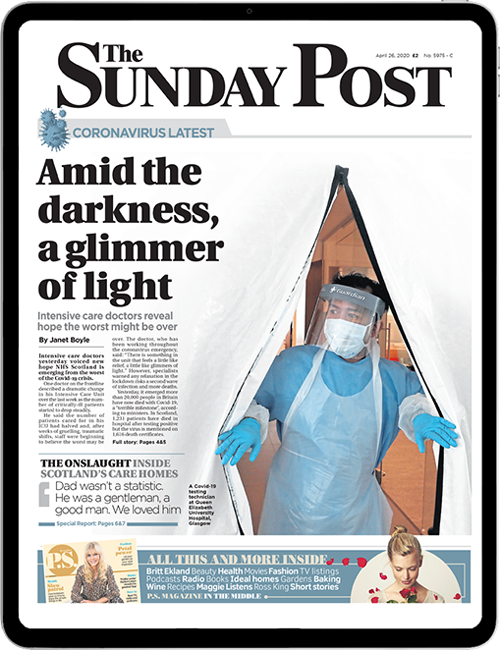 Enjoy the convenience of having The Sunday Post delivered as a digital ePaper straight to your smartphone, tablet or computer.
Subscribe for only £5.49 a month and enjoy all the benefits of the printed paper as a digital replica.
Subscribe