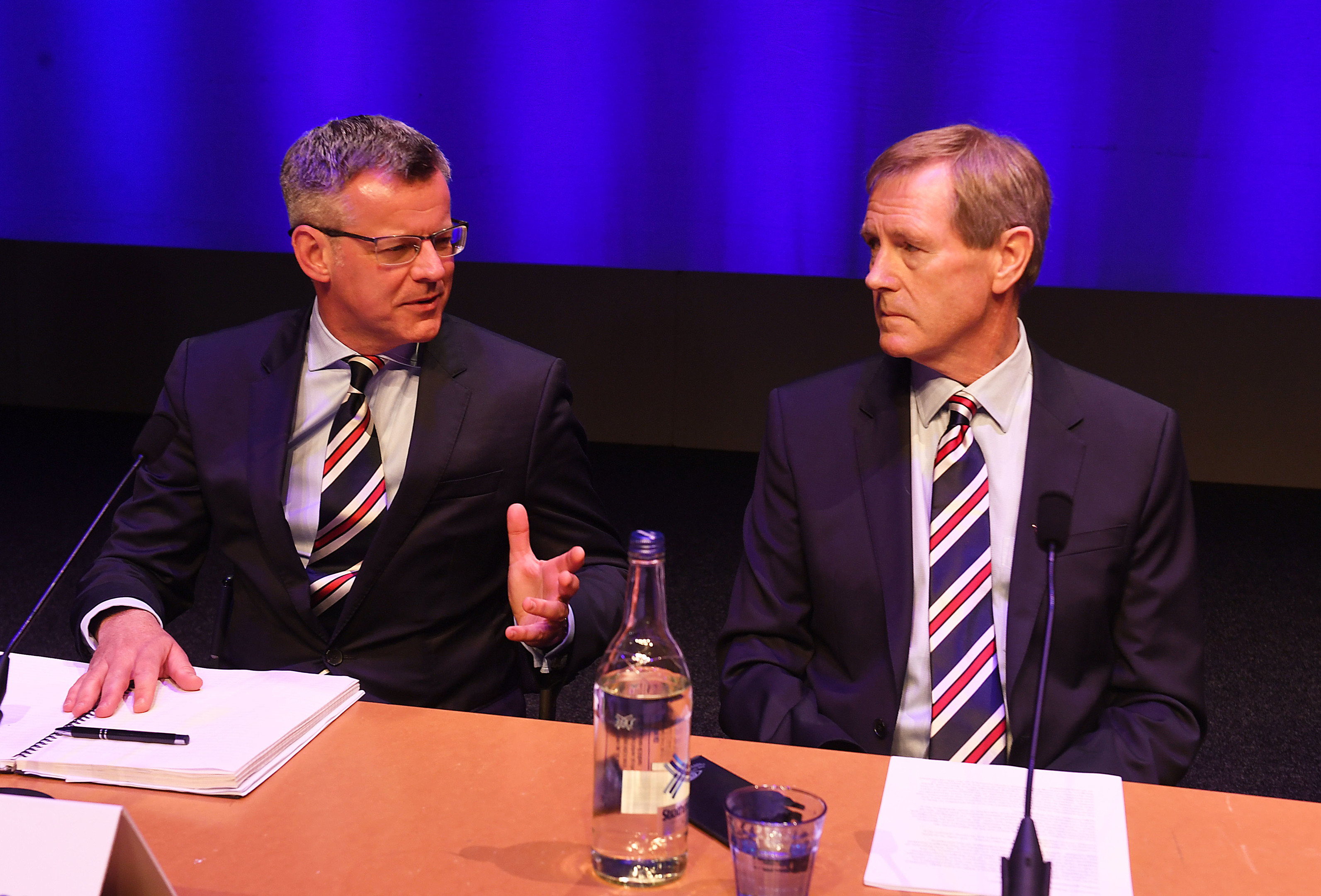 DEREK MCINNES made two strong statements when revealing his decision to stay at Pittodrie.
The first was a vote of confidence in Aberdeen FC and the way the Granite City club is run under the stewardship of Stewart Milne.
The second was a rejection of Rangers. Not of the club itself, which he supported as a boy and played for, but of the men wanting him to return as manager.
Specifically, of the shambolic way the recruitment of Pedro Caixinha's replacement has been handled from start to finish.
Given the humiliation in Luxembourg was before the league season had even started, it seems inconceivable the board would not have prepared a plan to put into operation when it came time to part company with the Portuguese.
I'm not saying the Ibrox board had to have a candidate standing by, ready to be unveiled at the drop of a hat.
Rather, that they should have had a clear idea of who they wanted – and how much he would cost – so they could act swiftly to make an appointment.
That's the way almost all football clubs of a certain size and stature conduct their business.
I believe McInnes was identified pretty quickly as the best man for the job. Had Rangers acted six weeks ago when Caixinha was removed, I believe they would have got him.
What difference that would have made, now we shall never know.
What is certain is that the games at home to Hamilton and away to Dundee, both lost under Murty, were very winnable fixtures.
Six points from those, plus the half-dozen from the back-to-back wins against Aberdeen, and Rangers would have been within touching distance of Celtic.
Things could have looked very different, indeed, especially with the Old Firm derby coming up on December 30.
Instead, the board dragged the process out, sowing seeds of doubt in the head of their target which grew and grew.
That is the last thing you want to happen in these situations.
What might have been small concerns – the fact McInnes has never worked under a director of football or reservations amongst a section of the Rangers support –became serious issues.
And never mind the fans. All the signs from inside Ibrox were of a board divided as to who they should go for.
While some thought McInnes was the best option, it appears others reckoned a better move would be to look to appoint a big name – Steve McClaren or Sam Allardyce, for example.
After all, the logic goes, it had worked a treat for Celtic with their recruitment of Brendan Rodgers.
The notion rumbled on for a while before being quashed by a bizarre statement from chairman, Dave King, that Rangers would be looking to appoint a manager still in work because there was no one unemployed who met their criteria.
There are big lessons for Rangers to learn from across the city, sure, but it is not to look for a manager who fits Brendan's profile.
What they should look at is the way their rivals are structured.
For from top to bottom, they are a model of strong and clearly-defined leadership.
Majority shareholder Dermot Desmond safeguards the club's general stability, and sets the agenda in terms of long-term ambitions and direction.
Chief executive Peter Lawwell oversees the day-to-day work and planning to realise those ambitions.
Rodgers ensures the players keep winning games and trophies.
Scott Brown, the captain, is his voice on the field.
Where is the evidence of similar leadership at Rangers?
If King's decision to delegate the appointment of Caixinha to a three-man panel was misguided, the failure to source his replacement has been a quite shambolic process.
King needs to take a more hands-on role. Six months after being appointed, Mark Allen is still finding his way as director of football.
And, of course there is no permanent manager, albeit Graeme Murty has done really well in the caretaker role.
I'm not sure, either, about the crisis management at the club.
They might have been unpleasantly surprised by news of McInnes' decision, but that was no reason to release the statement they did.
It read as if the board were attempting to both justify their own failure and demean Derek by suggesting it would have been a "big step" for him to move to Ibrox.
If so, they achieved neither.
No one I've spoken to was anything other than shocked and bemused by its contents, and one word stuck out.
"Concomitant"? What's that?
Even by the standards of the shambles which had preceded it, Thursday was a low moment.
The Ibrox board have much work to do to restore the dignity that was once concomitant with the club.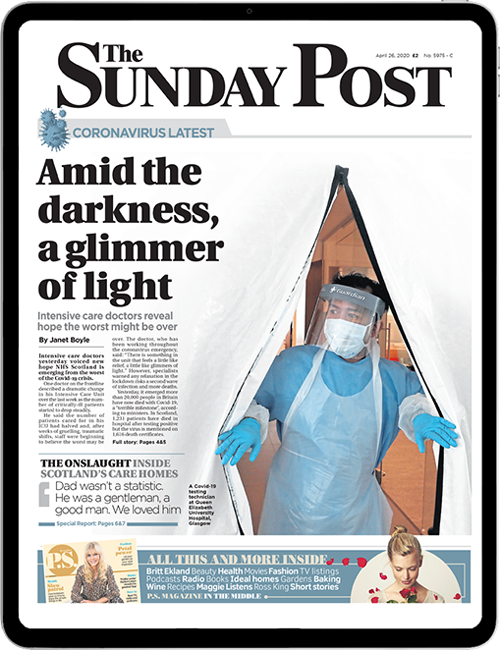 Enjoy the convenience of having The Sunday Post delivered as a digital ePaper straight to your smartphone, tablet or computer.
Subscribe for only £5.49 a month and enjoy all the benefits of the printed paper as a digital replica.
Subscribe