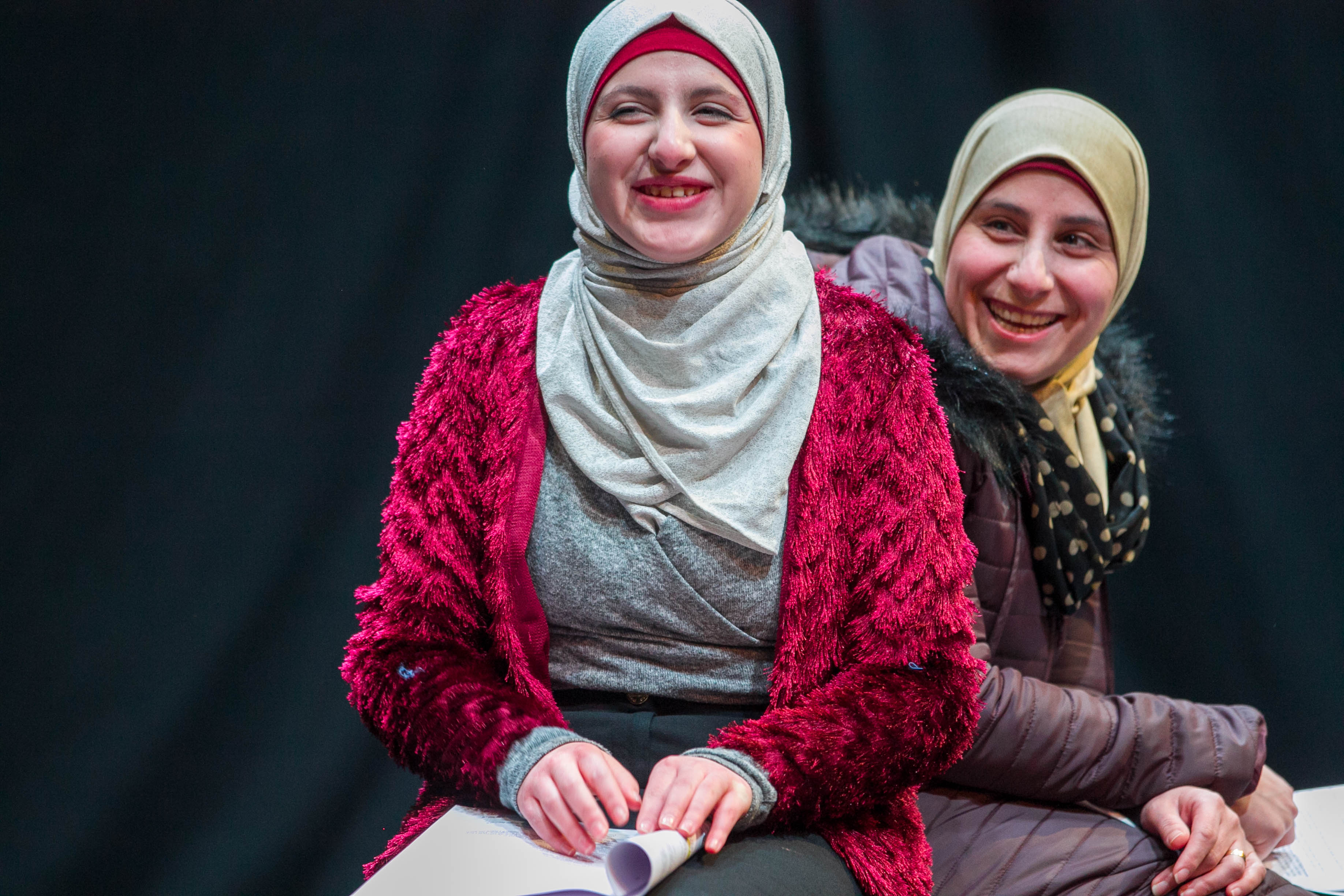 THEY have fled war, persecution and murder, seeking refuge in strange lands far away from their homes and loved ones.
Yet this week, women and men from Syria will reveal how a play written 2,500 years ago has given them hope of a better life in Scotland.
A new production of Greek tragedy The Trojan Women, by Euripides, is being staged by an Edinburgh-based theatre company, with cast comprising amateur actors and a story adapted to incorporate their experiences of fleeing lengthy civil war in Syria with millions of others.
The play, written in 415BC, tells of the women of Troy after their city has fallen to Greece, their husbands have been killed, and a life of slavery beckons.
More than two millennia later, it is being staged at an arts venue next to a fast-food drive-through and a bookies in Easterhouse, Glasgow.
For producer William Stirling, who with his wife Charlotte Eagar has mounted several previous productions of the play around the world, the process is about much more than storytelling.
He said: "A lot of women we have worked with in the past say they have lost their identities, crossing borders, losing their homes.
"If you are from Syria or the Middle Eastern countries, you typically live as part of an extended family of 30 or 40 aunts, uncles, cousins, like a big support group.
"You have to have a big family in order to survive.
"That's something they lose.
"What we hope we have created is a bigger support group, a wider family for the people who have taken part.
"When we first did it in Jordan, we were told that theatre wasn't big in the Arab world, that wives, daughters and mothers would not be allowed to go on stage.
"The opposite was true. We've found this helps give them back some of their identity."
Heba's story
Heba, 19, said her family fled Syria in 2013 when Bashar Assad's forces targeted schools.
"It was very bad, the village I lived in was very dangerous, the army started shooting in our schools, the people who were supposed to protect us. My dad had been taken to prison in Syria but he got to Jordan and we went to meet him there.
"When they started shooting at the school we hid at my teacher's house.
"It was so dangerous to move in the streets, we had to hide in the trees and then in the evening I left for Jordan in a van with my brother and sisters and mother.
"Before this, I had a perfect life as a child, my family protected me. But when the war started, I couldn't understand why the army were shooting us. They aimed for schools and hospitals. Can you imagine this?
"I don't always tell people these things here, I worry about their feelings. Not everyone has the flexibility to listen to these stories and I don't want to make people feel sad."
Heba is a social science student at Motherwell College, living in Milton of Campsie, and plans to become a clinical psychologist.
She said: "The people I have met through the play I think of as my wider Syrian family now. When you speak your suffering for the first time, you cry. But when you say it twice, three times, you control your feelings. For three months I don't think about Syria. This has been very positive for me."
Alaa's story
Alaa, 27, works as a translator and interpreter and lives in Glasgow. She secured a scholarship to study literature in Edinburgh and left her home in the suburbs of Damascus in 2016. She doesn't know when she will ever see her parents again.
"My village was under siege when I left. We had to pay a large amount of money at the checkpoint to get to Lebanon.
"My parents are still there. I feel sadness, anger but worst of all hopeless, because it feels like things are getting worse since the revolution, and now the regime is gaining control again. All the people who died, everything that has been done, is for nothing.
"I can't go back to Syria, and I have not seen my parents since I left. It is very hard, especially when you know they are suffering, and they have no hope of seeing their children again.
"Taking part in the play has meant a lot to me, to see people from your country every week. Many had no purpose when we first started and this has given them something.
"Life here is different in ways I couldn't imagine. Syria has technology, but it doesn't have humanity. The main differences I see are happiness on the faces of children, how humans treat each other. People are downtrodden in Syria, trying just to get gas, electricity, money to feed their children. If you'd lived in another country which has no consideration for humanity, you'd see it every day."
Essam's story
Essam fled Syria after receiving a terrified phonecall from his daughter.
"I was working in Egypt and my daughter phoned me. She said she wanted to come to where I was because there were bombs. She was three years old, she was scared. I realised we had to go away if we wanted to be safe."
Having successfully mobilised his family from Syria to Egypt in 2012, he arrived in Scotland in 2016 and now works as a delivery driver.
"It is very hard for us, it is not easy to start again from below-zero in your 40s.
"This play sends a strong message from Syrian refugees in Scotland. We have to say who we are, why we are here. We are here for safety.
"We have to tell people that we are not Isis, that is so important. Syrian people have a massive civilisation and history."
---
The Trojans, Platform, Easterhouse, Fri 7pm, Sat 2pm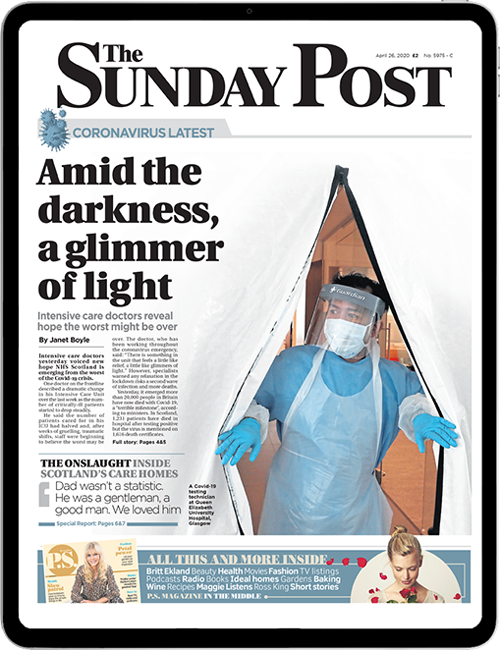 Enjoy the convenience of having The Sunday Post delivered as a digital ePaper straight to your smartphone, tablet or computer.
Subscribe for only £5.49 a month and enjoy all the benefits of the printed paper as a digital replica.
Subscribe