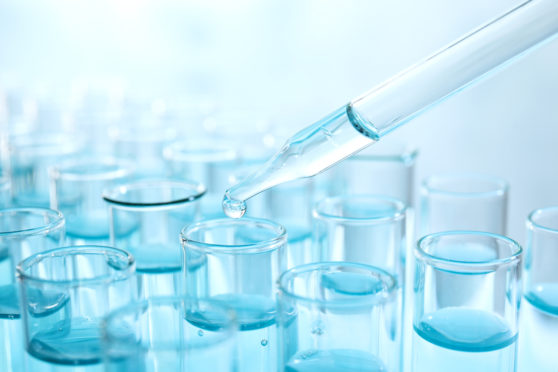 Ministers must unite Covid testing labs to improve efficiency as a second wave looms, experts have warned.
Leading scientists have called for NHS Scotland to take charge of the UK Government's flagship testing lab in Scotland because different equipment and systems mean the labs cannot easily share resources.
Allan Wilson, president of the Institute of Biomedical Science, said the two systems are currently incompatible, meaning NHS labs are unable to help clear backlogs from the Lighthouse lab because they use different test tubes and other equipment.
It is difficult to move the samples across sites. You can have a backlog at any point in that pathway

– Biomedical scientist Allan Wilson
First Minister Nicola Sturgeon has previously suggested NHS labs could help ease the pressures on the Lighthouse but Mr Wilson, who represents 20,000 lab workers across the UK, said: "The Lighthouse lab uses slightly different tubes so you can't just take a backlog of samples from there and give them to an NHS lab because they might not have the technology and testing platforms for those particular samples.
"It's not just as easy as moving samples around, we have to retool the sampling methods that are being used in the care homes before we can move them to the NHS labs.
"The real issue is the little tubes the swabs are put into in the labs, as they are often unique to the platform used to test it. Once they put the swabs in to a tube ready to go on to a testing platform, it's at that stage it is difficult to move them across sites. And you can have a backlog at any point in that specimen pathway.
"Specimens that haven't been touched yet could be moved but if you've already done that first step and put them into that tube there's a compatibility problem.
"When the issues arose in the Lighthouse lab in August we never attempted to transfer samples from the Lighthouse lab to the NHS labs. What we did was turn off the tap supplying the Lighthouse and left them to deal with the backlog."
The UK Government set up a separate testing stream at the beginning of the pandemic but Mr Wilson believes the NHS should now assume control of the Lighthouse lab.
He said: "There should be an integration so that we bring the Lighthouse labs into NHS control. They should run as extensions of NHS labs so we use the same systems."
Experts agree that effective testing and tracing systems are crucial to limiting the spread of Covid and coping with a second wave.
The Post previously told how hundreds of care home workers are waiting up to a week for routine test results but, while ministers say the system is getting more efficient, the sector's umbrella body Scottish Care said staff are still waiting more than three days, with one care home group revealing some staff are waiting more than a fortnight.
Public health professor Linda Bauld said the NHS should have "oversight" of the Lighthouse lab in Glasgow, part of a network of flagship UK Government labs across the country.
The professor of public health at the University of Edinburgh said: "It should all be operating as one system with NHS oversight. We should have had an integrated system from the beginning."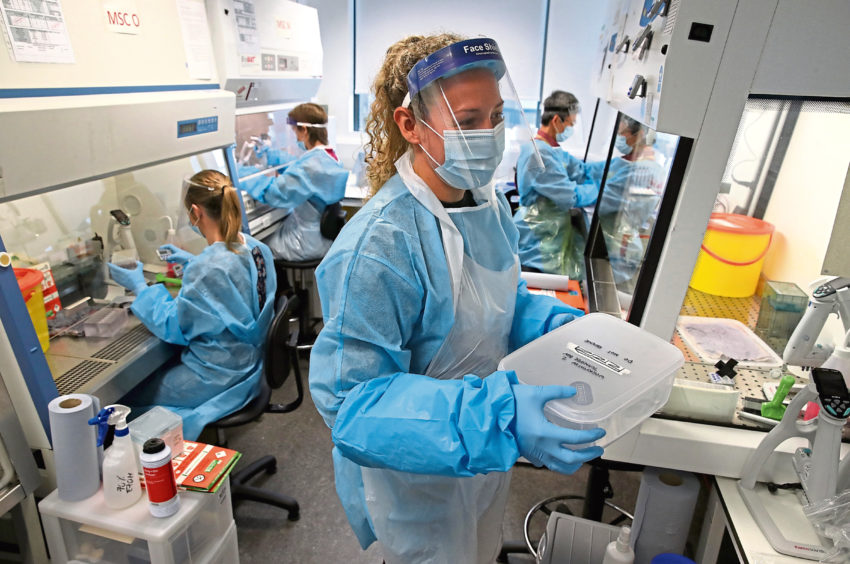 The UK's seven Lighthouse labs are managed by the UK Government and run by private firms. The Glasgow lab at the Queen Elizabeth University Hospital is led by the University of Glasgow and supported by the Scottish Government, the University of Dundee and BioAscent, a pharmaceutical company based in Lanarkshire.
Tony Banks, chairman of Balhousie Care Group, which operates 26 care homes in Scotland, said 909 workers were tested this week, 625 between Monday and Wednesday, and 762 were still waiting on results on Friday evening. There are also 20 staff still waiting on results from the previous week.
Mr Banks said: "As little as 2% of tests are being returned within 48 hours.
"Week to week we are seeing delays of four or five days until we get results of around 800 tests being carried out weekly. We get to the Monday morning and there is still a lag in results from the last week. One Monday we were awaiting 142 results from the previous week."
When schools went back the Lighthouse in Glasgow struggled to cope with demand and results were delayed for days. Hundreds of care home staff tested weekly did not receive results for up to 10 days.
Speaking on August 16, First Minister Nicola Sturgeon said the Scottish Government was looking at how NHS capacity could "help ease these pressures" but she admitted there are "complexities associated with that".
The Scottish Government has committed to increase NHS lab capacity. Public health minister Joe FitzPatrick told MSPs this week: "We are working to improve capacity, and one of the ways we are trying to help with that is to look at whether we can bolster the NHS capacity."
It is understood work is being done to align the more traditional NHS labs with the newer Lighthouse lab.
Dr Donald Macaskill, chief executive of care homes membership organisation Scottish Care, said: "We are hearing there has been significant progress over the last week in relation to UK Social Care Portal tests but there are still areas causing concern.
"We are pleased with the Scottish Government commitment to build the capacity of the NHS to take over the care home staff tests as a priority. It is clear that homes accessing these routes are benefitting from a more local, immediate, responsive system.
"We will continue to monitor what is happening because as we enter autumn and winter getting testing right is not optional but fundamentally important in order to save lives."
The Post asked to interview chief scientist for health, professor David Crossman, of the Scottish Government's Testing Oversight Group but he was unavailable.
We also asked UK Government's Department for Health and Social Care (DHSC) for an interview with staff at the Lighthouse lab in Glasgow but this request was declined. The Post then sent questions in an email but the DHSC did not respond.
The Scottish Government said: "The Lighthouse lab Network is run by the UK Government, operates on a UK-wide basis with its own procurement arrangements, and carries out swab testing for the wider population. Tests are booked and processed separately through each system so they cannot be used interchangeably.
"We're working closely with the UK Government to try and help resolve testing capacity issues at UK level, and ensure we protect the Scottish share of that capacity at the Glasgow Lighthouse lab. We're also increasing our own Scottish NHS lab capacity, by establishing three regional hubs by October to add to our existing local lab network.
"We have begun to migrate all routine care home worker testing from the UK labs to NHS labs. This will be done incrementally to ensure a seamless switchover, and we will complete that through the regional hubs, freeing up capacity within the Scottish share of Lighthouse."
---
OPINION: Care homes must be the priority. The alternative is unthinkable
By Tony Banks, Chairman of Balhousie Care Group
It's been a long six-and-a-half months since Balhousie Care Group decided to restrict visiting to its care facilities. The impact on our residents, relatives and staff is clear every day. It is affecting them physically and emotionally, made all the worse as there seems to be no end in sight.
This week the Scottish Government's focus has been on restricting household visits and socialising among the general population. Let's not forget this has been the norm for our care home residents for more than six months.
The current situation surrounding testing – which is nothing short of chaotic – means a double blow for us. As the rules stand, Public Health imposes a closure on a care home if a resident or staff member tests positive for, or is showing symptoms of, Covid-19. Because of the high rate of false positives we're experiencing, this is creating turmoil in our care homes. We may be closed down one day, then have staff or a resident re-tested as negative, and after informing all relatives that their upcoming visit to the home is cancelled, we're back on the phone telling them it's on again.
It's an emotional rollercoaster for our residents and their loved ones. Meanwhile, our staff are daily playing a game of Russian roulette, never knowing whether they are asymptomatic and possibly infecting society's most vulnerable residents, because they're still waiting for results from a test done days before.
This is an untenable situation and one that is deeply unfair. We refuse to end up on the bottom of the pile again, as happened in the spring.
Scottish Government must turn its attention immediately to care homes, make sure our staff and residents have priority when it comes to testing, and take steps to vastly improve the efficacy of the tests themselves. Otherwise, we face a repeat of what happened during the first peak of Covid-19 cases.
That is a heartbreaking prospect, made all the worse by the knowledge it could have been avoided.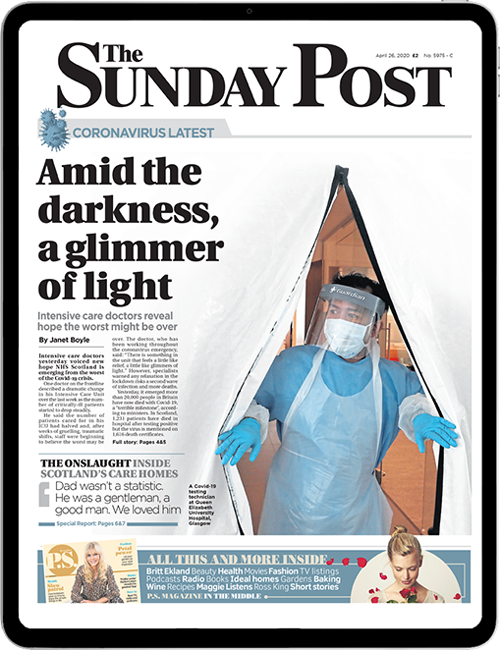 Enjoy the convenience of having The Sunday Post delivered as a digital ePaper straight to your smartphone, tablet or computer.
Subscribe for only £5.49 a month and enjoy all the benefits of the printed paper as a digital replica.
Subscribe