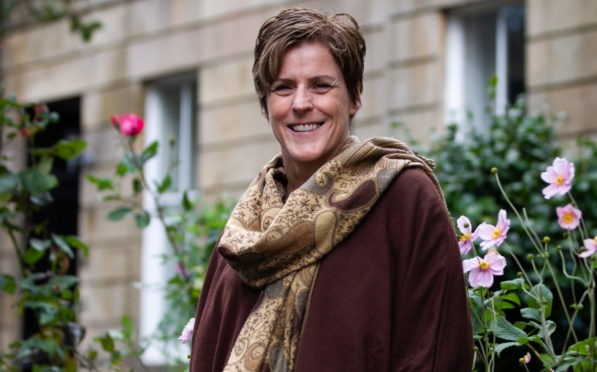 Twenty years after trying – and failing – to become a screenwriter, Helen FitzGerald is enjoying the moment.
Thanks to the successful adaptation of The Cry, a prime-time Sunday-night ratings winner, Helen no longer has to write a word before producers are bidding to snap up her latest stories.
Worst Case Scenario, Helen's first book after The Cry, was the subject of a seven-way bidding war for television rights, while her newest, Ash Mountain, was bought for the screen before she'd even written it.
For Helen, it feels like a full circle, having penned her first book because she couldn't sell any of her scripts.
"I turned to books in frustration, because I hadn't come close to getting anything made, so I wrote a book just to enjoy writing after development hell," she said.
"There are a few writers I know who've done the same – not got anywhere in TV and so written books, and then their books are optioned for the screen. I guess that was my plan from the start but it just took a while to happen."
Originally from Australia, Helen has lived in Glasgow for 30 years, having met her husband, Scots-Italian screenwriter Sergio Casci, while both were travelling after graduating from university.
They have spent lockdown holed up at home with their daughter, Anna, 23, and 20-year-old son Joe.
"We didn't think we would see times like this again, having all of us together so, although I hate to sound too positive about lockdown, it's been nice," she said.
"Anna is a sheltered housing officer in Ayr and doesn't have her driving licence yet, so we've been ferrying her around, while Joe has just sat his second-year university exams.
"When I finished Ash Mountain a few months ago, I decided to take some time off to get healthy and look after the house for a while. I just needed to clear my brain, as the last two books have been heavy going.
"I get bored by what I'm doing after a couple of years, including writing. I'd been a social worker since 1994 and had taken time off on three or four occasions to write full-time, but then I'd go crazy because working from home can make you a little antisocial and I needed to get back into the real world.
"I've spent periods in both occupations on two or three occasions and I feel really lucky to dip into another job. It helps with my writing, having the real world going on and not just being inside my head. I find writing a hard job, to sit at home and try to discipline myself, but social work was also really hard, so I won't do two hard jobs again. I'll always write, but the next job I take on will be easier and unqualified."
Having at one point been a social worker in Barlinnie prison before leaving the profession after The Cry's success, Helen called upon her experiences in the role to write Worst Case Scenario.
While The Cry, which starred Jenna Coleman in the TV adaptation, was a harrowing domestic noir, set in Scotland and Australia, about a missing child, Worst Case Scenario is a darkly comic thriller featuring a devil-may-care prison social worker. "I didn't mean it to be comedic," explained Helen, who once enrolled in a stand-up comedy course to gain confidence to do author talks.
"It started in line with the others I'd previously written, but I was halfway through when I wrote a scene with a social worker, who has all of these complaints against her because she's about to leave and so has lost her filter. When I read it back I dumped the rest of the book and started again with Mary.
"I liked Mary's voice. She just so happened to be funny. I had just left social work, so felt I could talk about it more freely. I'm always very careful with confidentiality, but I thought I could be more objective looking at her job, how strung-out she is and how difficult the role is."
The book has just been nominated for the Theakston Old Peculier Crime Novel Of The Year, the UK's most prestigious crime-writing award and Helen is one of six Scottish authors on the 18-strong longlist.
"It's not something I expected, so I'm really chuffed," she said. "What a list to be part of – it's incredible to be among them. Alongside Chris Brookmyre and Denise Mina, that's three Glaswegian authors – if you can call me Glaswegian."
A sense of geographical identity has been missing in Helen for most of her life. Ash Mountain is the first of her novels to be entirely set in Australia – in her home state of Victoria – after she was discouraged early in her career to set her writing in her homeland.
"My first publisher, who was Australian, told me not to set it in Australia because it wouldn't sell. I wasn't the only writer told that.
"That publisher wasn't interested in me because I was Australian, but because I was in Glasgow and set my books here. She wanted the next Denise Mina.
"It's only recently Australian thrillers and crime novels have gone international. It's taken off because of authors like Liane Moriarty, who wrote Big Little Lies. And, thanks to the success of Nordic and Scandi series, people are eager to consume stories from different places.
"By the time I came to write The Cry, I thought I was going to try, so half is in Scotland and half in Australia, and it did well.
"It's nice to feel like an Australian author for the first time in my life. I've never felt Scottish or Australian, but I'm feeling more and more Australian right now."
Ash Mountain was due to be published in paperback this month, but has been pushed back to August. The ebook edition is out now, however. Set in a fictional town north of Melbourne, Helen describes it as domestic noir and it tells the stories of the townspeople as a bushfire comes raging towards the area.
"I was influenced by disaster movies, which I really love – or used to love. Now it's no more of those, thank you, since it's all become real," she smiled.
While she believes the lockdown will inspire great creativity, Helen is surveying the changing landscape before returning to the blank page.
"I think it will inspire us, any sort of trauma does," she added. "People say they don't have time to write a book. Now everyone does.
"A lot of authors, particularly crime writers, are waiting to know what to make of the world. Because we write books commenting on the world, I feel I need some time to process, to know what the story will be that's worth writing.
"It hasn't inspired me yet, but I'm waiting for an idea to take hold."
---
Scots on the hit list
Chris Brookmyre won a Theakston with Black Widow in 2017 and is now in contention for his psychological suspense thriller Fallen Angel.
Helen FitzGerald receives her second longlist nomination for Worst Case Scenario.
Abir Mukherjee, famous for his award-winning Wyndham & Banerjee series set in Raj-era India, is up for Smoke & Ashes.
Val McDermid is longlisted for new Tony Hill and Carol Jordan investigation How the Dead Speak.
Harriet Tyce, drawing on her own 10-year career as a criminal barrister, is nominated for the acclaimed Blood Orange.
Denise Mina is vying to become the first author to complete a hat-trick of Theakston wins with the unsettling thriller, Conviction.
---
Voting in the crime novel of the year longlist is open at harrogatetheakston crimeaward.com. The shortlisted six books will be announced on June 8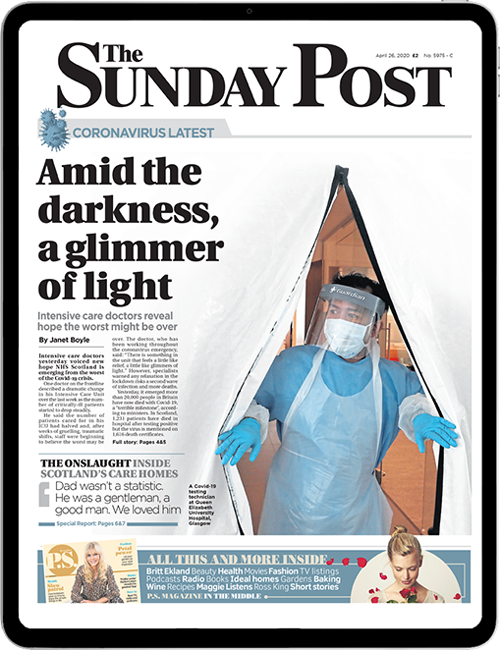 Enjoy the convenience of having The Sunday Post delivered as a digital ePaper straight to your smartphone, tablet or computer.
Subscribe for only £5.49 a month and enjoy all the benefits of the printed paper as a digital replica.
Subscribe