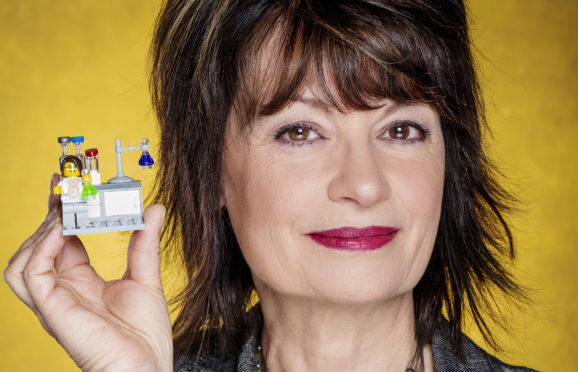 A knot of anxiety replaces the swelling of pride in Professor Dame Anne Glover as she looks at the portraits of some of Scotland's leading women scientists.
The new photography exhibition in the foyer of the Royal Society of Edinburgh, where Prof Glover is president, hopes to encourage more young people to follow in her and her colleagues' footsteps.
But for now she is preoccupied by what Brexit could mean for Scotland, both as a leading light in the field of research and for our ability to encourage the world's leading scientists to work here.
The 21 women on display in the exhibition is a united nations of scientists, representing many backgrounds and countries, but Prof Glover fears we may no longer be able to entice the best in their fields.
"What's important to me now is taking the knowledge we generate from science research and making sure it can make a difference. For example, by influencing government policies and having better healthcare for all." – Prof Dame Anne Glover FRS
"I think about this every day and have anxiety about it. I don't know how we found ourselves in this position," admitted Prof Glover, who served as chief scientific adviser to the President of the European Commission from 2012 to 2014.
"Although we are successful in seeking European Union funding, most important is our ability to attract the best in the world.
"It's amazing that such a small country as Scotland can attract the best to come here to work and live.
"Scientists know Scotland is the best place in the world to come and do research, and for the impact of what we do, our great universities and the respect we have for learning and education.
"The thing that worries me most is if you were one of the best in the world and wondering about taking a job in the UK, would you be nervous, would you think you might not be welcomed, or if my family has a different accent might they be unfairly treated.
"We have seen a lot of unpleasant behaviour over people who have come to the UK to work and contribute.
"I fear it will be a terrible mistake to cut ourselves off from the half billion people we share so much with."
Two weeks ago, The Sunday Post revealed that Brexit could risk £100m of EU funding helping support world-leading medical research in Scotland each year, work that could improve the lives of millions of people around the world.
Prof Glover, a molecular biologist and Scotland's first chief scientific officer between 2006 and 2011, says the RSE is trying to mitigate against that possibility by being in constant dialogue with sister organisations internationally, but particularly in Europe.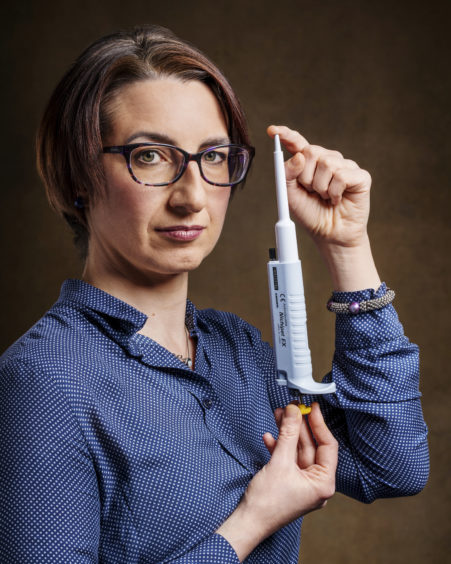 "We are working with them to strengthen relationships and seeking their support that, should we leave, we could still find ways to work together and have researchers continue coming here to work," she said.
"There has been encouragement from these organisations. Scientific research is a global pursuit and no one is saying, 'if you go, there is no money for you'. They are saying they want to continue to work with us.
"Scientists and engineers, in general, are optimists, and we will try to find a way to do the very best that can be done should we leave the EU.
"Just last week I received an invite for a major scientific conference in Portugal in July. They have invited UK scientists in order to say they want to work with us now and in the future, no matter what happens, and will work hard to keep that door open – although Brexit would put a lot of barriers in the way.
"I thought that solidarity was really encouraging, thinking of their UK colleagues as we go through this hard time.
"But it's tough. We are not in charge of immigration policy. We talk to the UK government about this, because the woman and man in the street benefits from the knowledge being generated here.
"There is big research funding coming up soon and we need to be part of that, but the frustrating thing is it doesn't seem to be central to the UK government's thinking. It's the fundamental platform on which our future economic success depends."
Prof Glover believes there should be a second Brexit vote.
"Three years have passed since the vote and we have a lot more information now, so it's only decent and fair to offer a second vote. If the people vote to leave a second time, with all the information to hand, then that's democratic.
"But we also have to allow people to change their minds once armed with the information. It's up to the citizens."
How Star Trek inspired scientist to boldly go into a laboratory and take on the sexists
It was a love of Star Trek that drew Professsor Anne Glover to science – and she refused to allow sexism to divert her from her path.
"As a child I used to sit down and watch Star Trek every week. It was sheer fantasy and imagination but almost every piece of tech on the show is something we now have, from needleless injections to video calls," said Anne, who grew up in Dundee and studied in Edinburgh.
"But when I expressed a wish to study pure chemistry, I was told it wouldn't be suitable – the labs were smelly, I wouldn't find the working environment conducive. I'm sure they didn't tell the men that.
"After three years at university, during a tutorial, the tutor went round and asked the group what we planned to do, but he passed over me and said, 'you'll just get married and have children'.
"My message to young women would be to pay attention, make sure you are not encouraged away from what will be an amazing life of adventure and discovery.
"Our doors are always open and people can come in and look at the stories of these women and hopefully be inspired."
The Women In Science In Scotland exhibition is at the RSE, George Street, Edinburgh