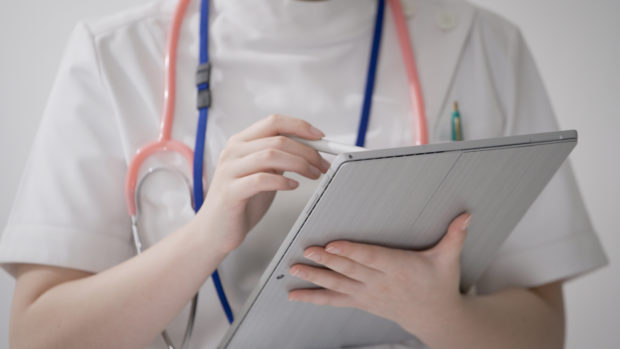 While Europe's eye is fix'd on mighty things,
The fate of Empires and the fall of Kings;
While quacks of State must each produce his plan,
And even children lisp the Rights of Man;
Amid this mighty fuss just let me mention,
The Rights of Woman merit some attention
– Robert Burns, The Rights of Woman
Written for an actress and suggesting the most important right of women is their right to be admired, Rabbie might not have been every bit the modern feminist but his heart was, pretty much, in the right place.
He would likely be a little bemused to discover that when we raise a glass to him on the Bard's big night on Saturday, more than 300 years after he finished his poem, women's rights are still being debated, and women's equality still to be won.
In these tumultuous times, when every day seems buffeted by sudden squalls of controversy and crisis, it is sometimes impossible to assess what will matter and what almost certainly will not. A few years on, it is becoming increasingly clear the Me Too movement has had a seismic impact in a million different ways. The most obvious effect is on men, specifically, how they speak and act around women. Any man, even the most blameless, respectful man, who has not given some serious thought about how he interacts with women in the wake of Me Too is not a man troubled by too many serious thoughts.
The reverberations are still rumbling through society, shaking the debate around sexual equality. Perhaps it is a coincidence, for example, that women at the BBC are now prepared to go to court – and win, as Samira Ahmed did – for the same pay as their male colleagues. It doesn't, however, feel like a coincidence, it feels like something coming loose, a movement.
For all that change is in the air, however, there are a few places where equality still seems a distant dream. Places like the doctor's surgery, the hospital ward and the medical laboratory. Places, generally speaking, where diagnoses are made, treatments prescribed and research is commissioned by middle-aged men.
Of course, these doctors and scientists and pharmaceutical chief executives would be aghast if it was suggested they were discriminating against women but, in this world of science, it is hard to argue with the facts, many of them uncovered by author Caroline Criado Perez and several of them revealed by our reporters.
Most fundamentally, medical research is being commissioned and conducted by men and, on too many occasions, for men. From mesh implants and cardiac arrests to, as we reveal today, asthma, women seem to be at an unfair disadvantage across a whole range of conditions and treatments. In the 21st Century, that disparity is as inexcusable as it is shameful.
It needs to change and, hopefully, as more women attain more senior positions of influence, it will change. It is, frankly, not before time.