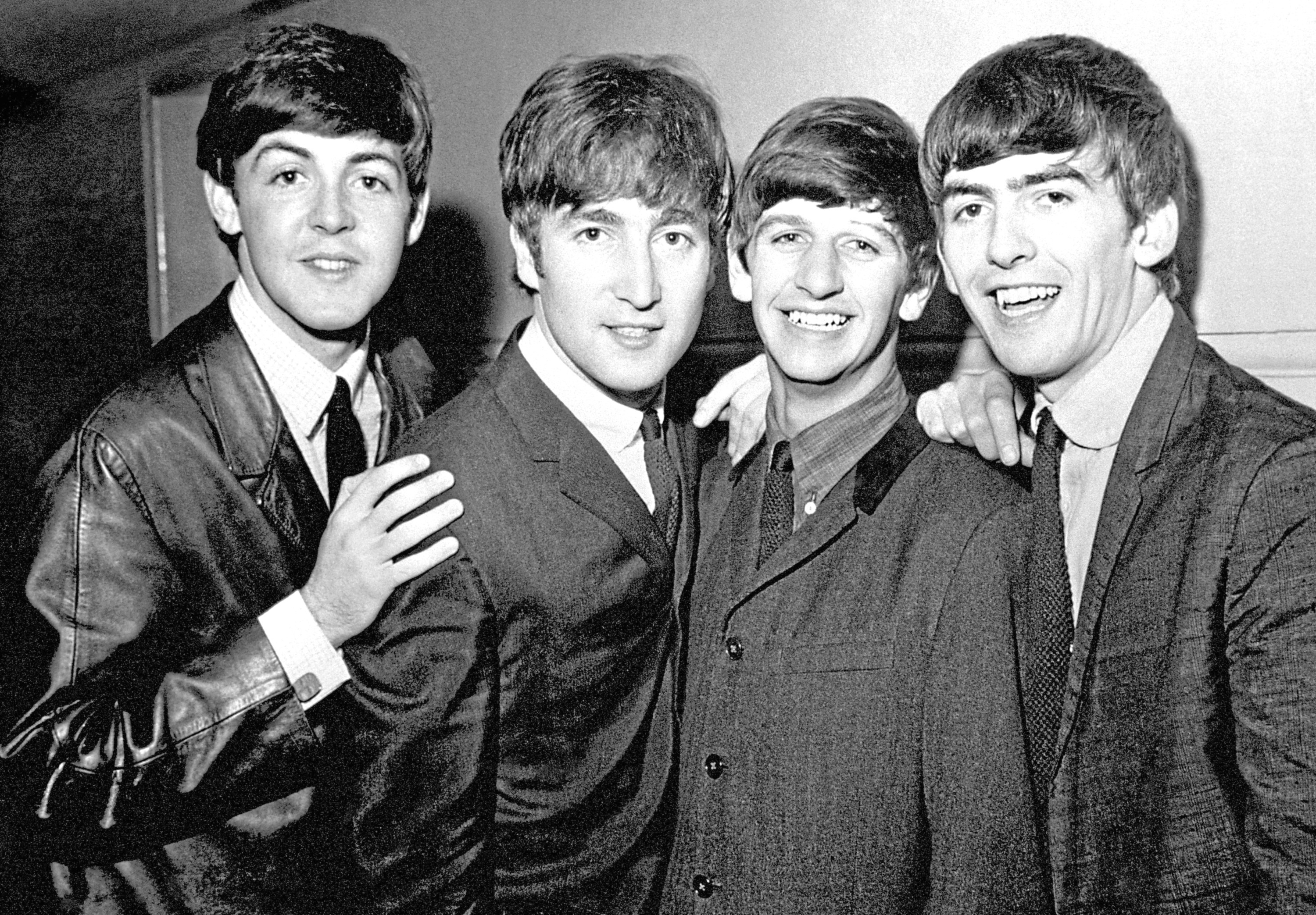 "GROUPS of guitars are on their way out."
So said a Decca Records executive after watching The Beatles audition for him. Oh dear. He will almost certainly have deeply regretted that decision as that group of guitars went on to become the most successful band in history.
Looking back, July 6, 1957, was a pivotal day for modern music.
It was the date that John Lennon and Paul McCartney met one another for the first time, at a fete at Woolton Parish Church, in Liverpool.
Had the teenagers not met, there would have been no Beatles, they would not have gone on to record more than 200 amazing songs together, nor would they have produced an incredible 17 No 1 singles.
And to think that 15-year-old Paul almost never went to the fete!
He hadn't wanted to go, but had his arm twisted when his mate – a mutual friend of John's – Ivan Vaughan suggested it might be a good place to go to meet girls.
John had been playing at the fete as part of his band The Quarrymen. A fortnight later there was a new band member – Paul, although he missed their first gig together as he went to Scout camp with his brother Mike!
The following month, on August 7, the band performed their first gig at The Cavern Club in Liverpool, a place that has become almost a place of pilgrimage for music fans from all over the world.
Cilla Black was also famously associated with the venue.
The fiery-haired singer and television host worked in the cloakroom at the club and became a part of the band's history – Paul even later wrote Step Inside Love as the theme tune for her own TV show when she hit the big time.
George Harrison joined the band line-up not long after Paul, although he was younger than the others.
Despite the fact he went on to become the lead guitarist for the band, and to have a hugely successful solo career, there was a general feeling – at least from George's point of view – that his age was a barrier between himself and his older bandmates.
"He was always nine months older," George complained about Paul.
When you think of the Beatles songwriting team, it tends to be Lennon/McCartney, with George having been pretty much relegated to one song per album, at least in the early days.
George, however, was a very talented songwriter, and when Frank Sinatra once commented that his favourite Lennon/McCartney composition was Something, little did he know that his favourite Beatles track was a Harrison number.
In 1958, the group had paid 17/6 to record two songs – In Spite Of All The Danger and That'll Be The Day – at a local recording studio in Liverpool.
Of course, there is still someone missing from the current line-up before the band would become known as the best of all time – Ringo Starr.
Before he eventually joined, another two members would come and go, with John's friend Stuart Sutcliffe stepping in as the band's bassist. Just one snag… he couldn't play.
After Stuart had sold one of his paintings for £65 at an exhibition, John and Paul had persuaded Stuart to buy a Hofner bass on hire purchase from Frank Hessy's music shop in Liverpool.
Stuart had to learn on the job but, as George pointed out, it was "better to have a bass player that couldn't play than to not have a bass player at all".
In fact, when Stuart first joined the group, his bandmates had him stand at such an angle on stage that the audience wouldn't be able to see that he wasn't playing properly.
"It was a bit ropey, but it didn't matter at that time because he looked so cool," George added.
The story goes that Stuart, wearing Ray-Ban sunglasses and tight trousers, was a hit with the ladies, and when he sang Love Me Tender, he'd get more applause than the other band members, leading to tension between him and Paul.
Stuart would leave the band in 1961, having been awarded a postgraduate scholarship in Hamburg.
Sadly, he wouldn't live to see 22, passing away as the result of a brain haemorrhage.
At the time, the band was completed by drummer Pete Best, although he'd eventually be sacked to make way for Ringo, who stood in for Pete a couple of times when the band performed in Hamburg.
Owner of the Indra Club Bruno Koschmider had been impressed by the boys when he saw them play, and invited them to Hamburg to become resident musicians at his bar, so off they went to Germany for 48 nights.
At least that had been the plan. In the end, George was sent back to Britain for being underage while Paul and Pete were deported for attempted arson. Yes, really!
It's not as bad as it sounds. The band that would one day soon adopt the affectionate nickname of the Moptops were not the rowdy hooligans they'd been made out to be.
In reality, the boys had been gathering their belongings in the Bambi Kino, where they had been staying. Accounts vary as to what was lit – rags, a wall tapestry and a condom attached to a nail have all been mentioned – but they needed to light something so they could see what they were doing.
With the exception of a scorch mark on the wall, there was no lasting damage, the flame eventually burning itself out on the damp wall.
Bruno, however, was furious, and reported the incident to the police.
"He'd told them that we'd tried to burn his place down and they said: 'Leave, please. Thank you very much, but we don't want you to burn our German houses,'" said Paul of the incident, which saw himself and Pete spend the night in a German jail.
"Funny, really, because we couldn't have burned the place even if we had gallons of petrol – it was made of stone."
Ringo didn't join the band properly until August 1962 but, having also been in Hamburg at the same time as the rest of the Beatles, he had befriended the group and, being a great drummer, made a big impression on them all. It's more than could be said for Pete, who they sacked in 1962.
He had been called to see the band's manager Brian Epstein after EMI producer George Martin said he wanted to give the band a recording contract – but not with Pete on board.
"As soon as I saw him, I could tell there was something up," Pete revealed, looking back on that day when he went to see Brian.
"He said: 'The boys want you out of the group. They don't think you're a good enough drummer.'
"I said: 'It's taken them two years to find out I'm not good enough. Does Ringo know about this yet?"
"He's joining on Saturday," had been Brian's reply.
Ouch!
So, it was out with the old and in with the new, and three days later, Ringo Starr played his first gig with the band.
The next year would take the band to a level of success beyond anything they could ever have hoped for, and Pete became known as the drummer who almost hit the big time.
While he was a big part of the band's history, Ringo proved to be an excellent fit, and it's hard to imagine any other line-up than John, Paul, George and Ringo.
The band now complete, June 6 1962, saw The Beatles have their first recording session at EMI.
A few months later, Love Me Do was released, getting to No 17 in the charts. Early the next year, Please Please Me got to No 1 – the first in a series of 12 consecutive No 1s.
The Beatles had landed.
Although there had been a host of hugely successful artists before the so-called Moptops arrived, the Scousers brought a freshness to music and shook things up.
"The Beatles saved the world from boredom," George pointed out.
It seemed the band could do no wrong, and they went from strength to strength. With The Beatles – the band's second album, released in November 1963 – was Britain's first ever million-selling album, and The Beatles' domestic success extended even further when they set off to tour America the following year.
It was in the States, of course, where the band appeared on The Ed Sullivan Show, breaking TV viewing records.
Ed had witnessed Beatlemania for himself while travelling with his wife through London Airport. He hadn't heard of the group before that day but realised they were on to something big, and invited them to perform on his show.
He won't have regretted that, with 75 million people tuning in to see the band.
Did you know that George was really not well that day? Suffering from tonsillitis and running a fever of 102 degrees, George felt the show must go on and performed on stage – though he didn't say much at the press conference. What a trouper!
The whole band were very professional and keen to take their music career as far as it could go – and beyond.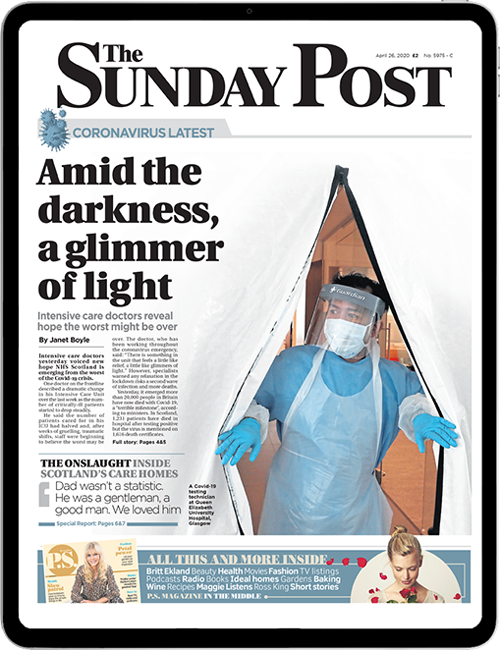 Enjoy the convenience of having The Sunday Post delivered as a digital ePaper straight to your smartphone, tablet or computer.
Subscribe for only £5.49 a month and enjoy all the benefits of the printed paper as a digital replica.
Subscribe