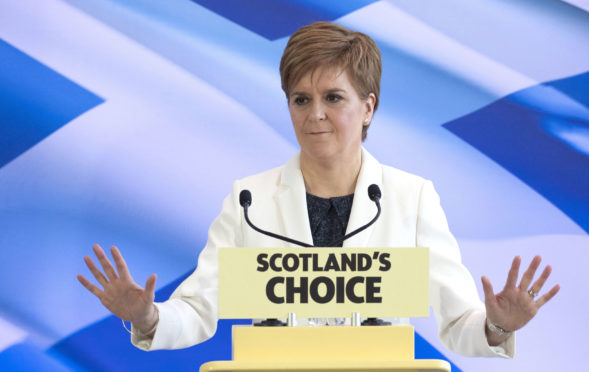 Boris Johnson's departure removes both a bad prime minister and the SNP's best recruiting sergeant.
The SNP will no doubt continue to refer to him in its campaigns but it needs a fresher message. It will no doubt still focus on whoever wins the Tory leadership contest but that is likely to lose its impact.
The chaos surrounding Johnson's time will undermine the Tories prospects at the next general election. Labour now looks more likely to win than at any time in over a decade. Few believe, including senior members of the SNP, that Labour and the Tories are the same. The key issue in the election will be who enters No 10.
Part of the SNP's problem is that it has relied too heavily on negative campaigning focused on Johnson. There has been a gradual but very significant change in SNP campaigns since 2014.
The SNP first came to power back in 2007 with a very positive campaign, focusing on what it intended to do in office. It avoided spending all its time attacking Labour. Positive campaigning won the SNP its best result in 2011, winning an overall majority that led to the independence referendum three years later.
And the SNP and Yes campaigners prided themselves in the positive nature of a campaign that enthused people, including many who had never voted before. It shifted support for independence to a remarkable extent, though it was not enough.
The SNP message since has been largely negative. Boris Johnson and Brexit became the focus. While support for independence rose for a period, it has since fallen back and the necessary shift Nicola Sturgeon hoped for has just not materialised. The emphasis on negative campaigning has meant that the SNP has not paid adequate attention to some of the key issues that need to be addressed.
The Yes movement is divided or else has not come close to providing a credible response on currency, Nato membership, the border with the rest of the UK due to Brexit and how it squares progressive social aspirations with an economy that is simply not strong enough to fund its laudable aims.
There will now be pressure on the SNP, Greens and the wider Yes movement to provide credible, coherent answers. It has become much more difficult to hide behind negative campaigning.
Labour has been looking more like a credible party of government of late as reflected in its consistent poll lead since the end of last year. This too adds to the SNP's problems, even apart from the chaos unleashed within the Conservative Party by Boris Johnson. The real prospect of a Labour government will encourage many voters to give Labour a second look as we move towards an election.
The cost of living crisis and related challenges will concentrate minds. Many voters will want clear answers on how these will be dealt with. Many will not doubt Nicola Sturgeon's commitment to a fairer Scotland but, especially with her government's less than impressive record across a range of policy areas, they will need more than that.
While the SNP has chosen to fight the election as a single issue party, voters will want to know how it will handle everyday concerns about jobs, schools, the health service and much else besides, especially in what its opponents will present as a period of political and economic turbulence.
The political agenda is shifting under the SNP's feet. It remains the most impressive campaign organisation, not only in Scotland but in the UK. But it has become too dependent on spin and slogans and needs to provide more substance. The odds were against Nicola Sturgeon's tactic of declaring that the next election would be a "de facto" referendum on independence but the odds have now lengthened after last week's events.
Negative campaigning with a new bogeyman will not be enough.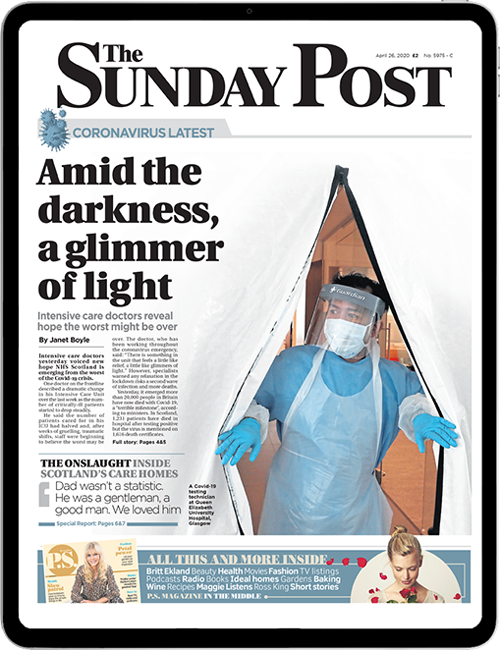 Enjoy the convenience of having The Sunday Post delivered as a digital ePaper straight to your smartphone, tablet or computer.
Subscribe for only £5.49 a month and enjoy all the benefits of the printed paper as a digital replica.
Subscribe