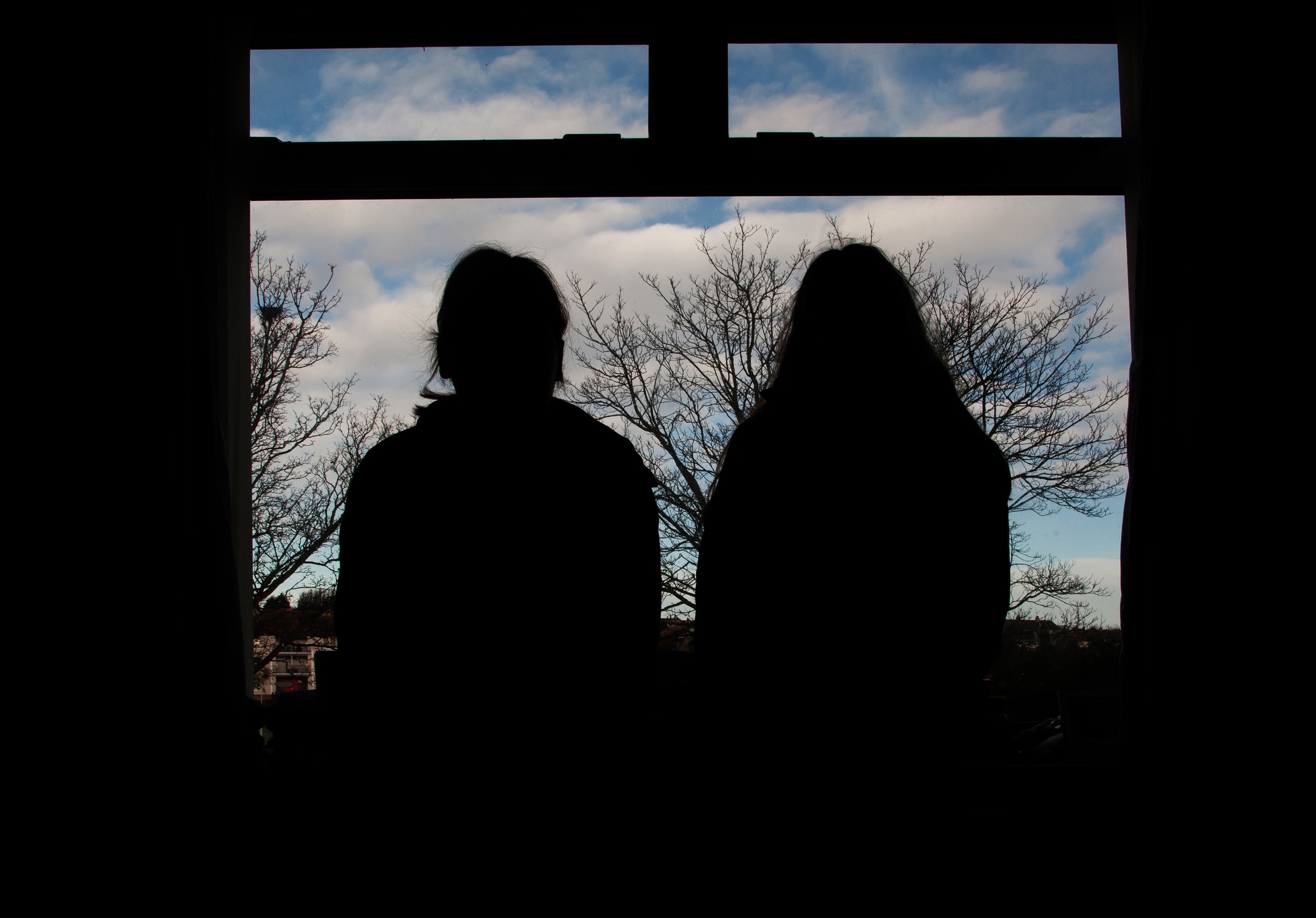 WOMEN who are victims of rape in relationships are more likely to stay silent about their attacks and are part of Scotland's hidden shame of domestic abuse.
Experts say cases of women being raped by boyfriends or husbands are chronically underreported, due to attitudes around sexual violence in relationships and fears over how women will be treated if they report their attacks.
Last year, just 1% of the 35,000 recorded domestic abuse incidents by police mentioned rape or attempted rape, with just 495 people telling officers they had been sexually attacked.
Even fewer cases are taken to court, with fewer still leading to a conviction.
Of the women supported by Rape Crisis Scotland last year, 4.5% said their attacker was a current partner, and 8% reported attacks by an ex-partner.
Despite this, Scottish Women's Aid (SWA) say the majority of domestic abuse survivors they support have experienced rape or sexual assault, but many of their experiences go unreported.
Dr Marsha Scott, chief executive at SWA, said: "It is the darkest side of domestic abuse.
"It is unlikely rape will be the first thing women identify as abuse, and they will then feel safe enough to share that information."
Katie Mathieson, advocacy worker at the Scottish Women's Rights Centre, added: "There can be a number of factors that stop women from reporting – such as housing, finance and children.
"Often if someone is reporting a partner or ex, other people in their lives have relationships with that person – their parents, siblings or children. That can make it difficult."
It comes after a serial sex attacker was convicted last week of abusing women.
Rapist Stuart Murray was convicted of attacks against three women, one of whom was pregnant, at the High Court in Glasgow.
Two brave women have now broken their silence about the suffering they endured while in relationships with the 30-year-old Alloa man.
They hope their testimonies will encourage other women living with abuse to seek help.
Murray's horrific acts took place in Stirling, Tillicoultry, Alloa and Kirkcaldy between 2010 and 2016, and included two rapes, an attempted rape and an assault on a pregnant woman.
Murray spat in the face of the pregnant woman, threw a drink at her, trashed her home and screamed at her multiple times between June 2010 and August 2011.
He also tried to hit the expectant mother with shoes and harassed her.
Last year, Murray sexually assaulted a different woman while she was asleep, and in 2010 attempted to rape another woman.
Emma (not her real name) told The Sunday Post Murray degraded her during their relationship, twice raping her.
The 25-year-old said: "If I was getting undressed he'd say things like, 'Oh, don't, you make me feel sick.'
"I thought I loved him, so I put up with it.
"He constantly harassed me for sex, and said if I didn't he'd go off with someone else.
"One time I wasn't feeling well. He kept saying, 'Come on, you want to' and I told him no.
"The next thing he was on top of me, I was pushing him off, telling him to stop but he just said, 'I'm nearly finished'.."
Another survivor of Murray's abuse is Faith, who was just 19 when she met the predator on social media.
Faith, now 24, noticed Murray's behaviour change over their relationship, and Murray eventually controlled every aspect of her life.
She said: "When I was at work he'd phone me, sometimes 100 times a day. If he could hear any guys in the background he would accuse me of cheating on him.
"If I was five minutes late from work he'd say I was with someone else."
---
Emma's Story
Emma began chatting with Stuart Murray on a dating website, and the pair met two weeks later.
She had no idea that their first date would lead to months of suffering at the hands of a man she thought she loved and trusted.
Emma said: "If he wasn't drinking, he would be quiet but if he went to the shop to buy Buckfast, that's when he would start getting loud, throwing his arms about.
"He would call me names – a slut, or slag – and make me feel absolutely terrible.
"I didn't know what I would come home to after work, if he was in a good mood or if he was going to be violent.
"It's taken a long time to get over this, and I don't think I really have yet.
"It has affected my relationships since, I have anxiety and the things he said to me still stick, even though I know they're not true."
Emma said the court experience, although frightening at first, has given her the ability to move on with her life.
She said: "It was really scary going to court, having to answer questions and be accused of lying about what happened.
"It was worth it though, to know he has been found guilty for things he has done to us all.
"Women need to come forward and stand up against this. It's the only way things will ever change."
---
Faith's Story
Faith was in a relationship with Stuart Murray for more than two years before she finally escaped.
The horrific experience has left her feeling depressed at times. However, she is glad the man who abused her has finally received justice.
She said: "He would call me every name under the sun, and wouldn't like me going out.
"He wouldn't let me see my family, or go to my mum's house.
"At work, I'd get texts saying things like, 'Oh go and have fun with your boyfriend then', when I was in the middle of my shift. I just thought, 'What are you talking about?'
"He'd say that I had been cheating on him at work, when I had been speaking to him almost 24/7. It was crazy"
Faith explained Murray would call her abusive names, and make her feel unable to find other relationships to keep her trapped with him.
She said: "He would call me a slag, a slapper.
"He would say things like, 'You can't wear that, you look like you need a shower, you're stinking' even if I'd just come out of the shower.
"I was really low and depressed for a long time but I'm glad he has been convicted."
The effect the relationship had on Faith was severe, and she was unable to go outside by herself for months on end.
She said: "I was depressed, I felt really low. It's only now because he's been kept in custody that I feel safe going out. I was scared of him."
If you have experienced rape, sexual abuse or domestic abuse, contact Women's Aid (0800 027 1234), Rape Crisis (08088 010302) or Police Scotland (101) for support.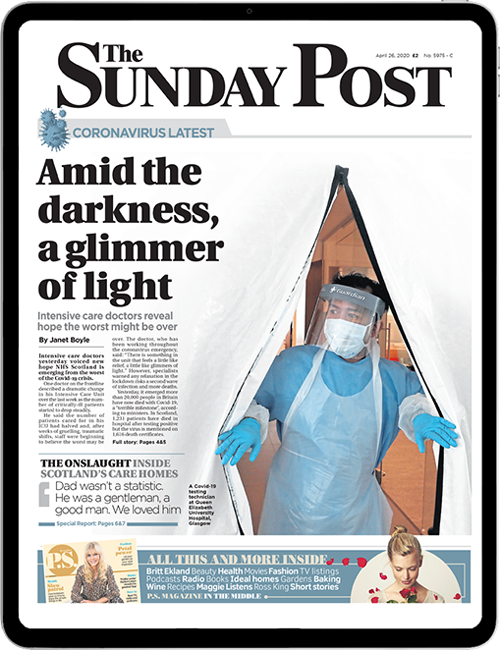 Enjoy the convenience of having The Sunday Post delivered as a digital ePaper straight to your smartphone, tablet or computer.
Subscribe for only £5.49 a month and enjoy all the benefits of the printed paper as a digital replica.
Subscribe