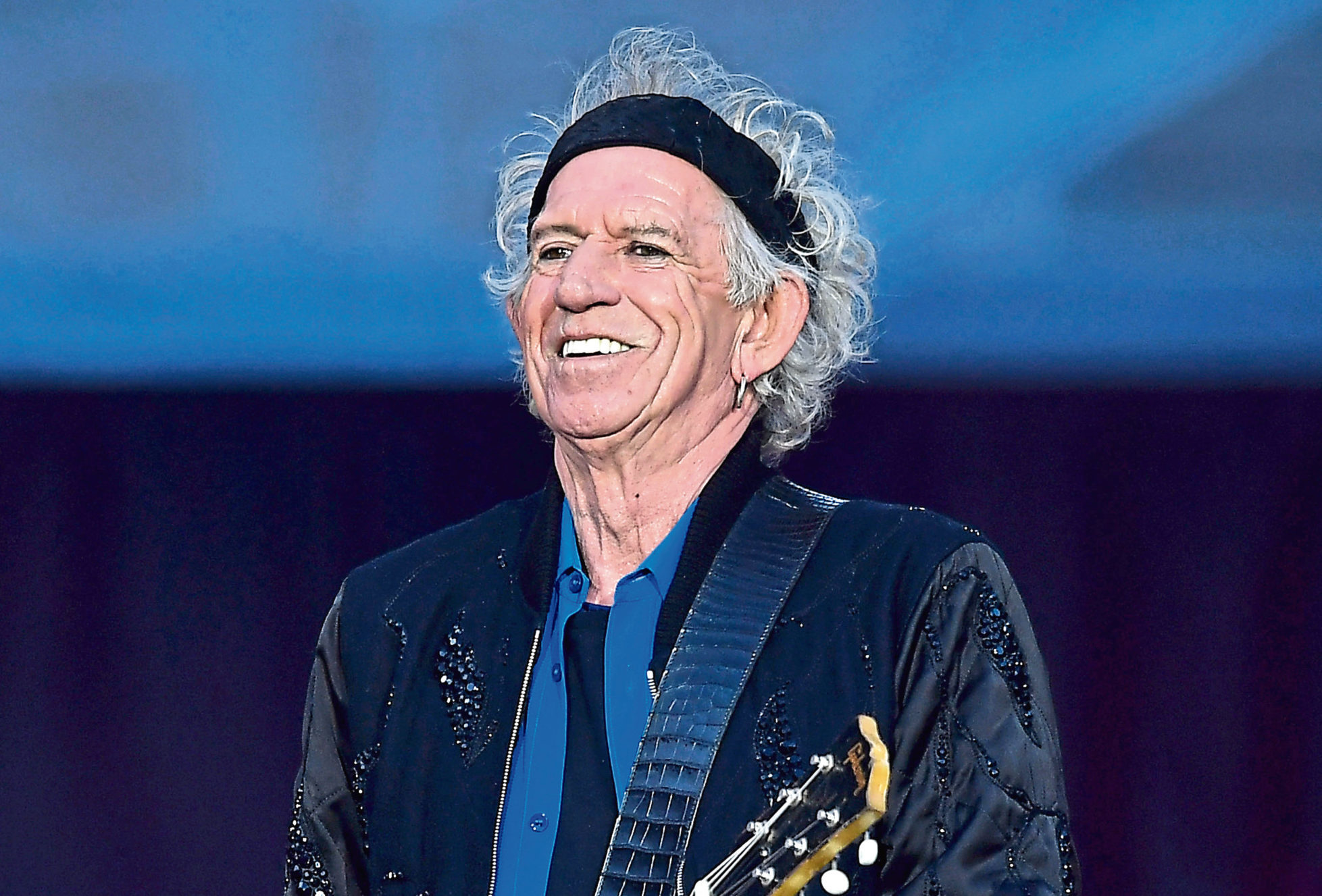 WHAT do you give a multi-millionaire musician, one of the most famous guitarists in the entire world, a household name who has been at the top for more than 50 years?
Well, if you want to make him happy – give him more live gigs to do. So says Rolling Stones legend Keith Richards!
"It's true, I love doing the live shows," said Keith. "That's how we started and that has always been where we are truly at our happiest and, I think, at our best.
"We used to be thrilled if we were playing to 50 people in a pub, now we can play to 50,000 or more but we love it just the same.
"I know there has been talk of the last ever tour but we have never been serious about that. We could have stopped doing gigs years ago but we don't want to, we love it.
"I like the recordings because I like the result of the recording not being in the studio for hours on end.
"When you know something good has come out of it you know it has all been worthwhile.
"Don't get me wrong, my second home is in the recording studio and I love the whole atmosphere of the studio but it's not like at a gig – you know the minute you go out there and strike the first chord that you are going to have a fantastic time and it just gets better and better as the gig goes on. You don't want to stop really."
Just talking about gigs makes the normally relaxed Keith Richards quite animated.
"I suppose in part because I just like playing," he said. "There isn't a day when I don't pick up a guitar and play something so when you are together as a band and you have an audience it just gives you such an extra buzz."
Picking up a guitar every day is not as simple as it sounds since Keith, 74, is rumoured to have 3,000 of them.
"I don't really know how many I've got," he responded. "A lot I guess, but it's not the sort of thing that you do as a hobby – count your guitars.
"If I see one I like I buy it and sometimes it is for playing and sometimes it is because it has a history.
"I always have a few around the house so that I can just pick one up when I feel like it. I never forget the days when I had just one guitar and you guarded it with your life."
Keith Richards has come a long way since being born in Dartford and being brought up with the radio playing Louis Armstrong, Billie Holiday and others like that.
"If you notice they were black music people, there is something special about black music," he said.
"It's different and it is brilliant. When I discovered Chuck Berry…wow! That was it! A whole new world opened up and from that I heard Muddy Waters and all the great blues stars. I was now into the best of music.
"It still is – I don't much like heavy metal, it is a bit of a mess and rap… what is that all about? Someone bangs a drum and someone else shouts over it. Is that music? I couldn't answer that. I like proper music whether it's rock 'n' roll or a bit of Mozart or Vivaldi."
Going back to Dartford, Keith was discovering his favourite music and going to art school.
Then by chance he bumped into another guy of similar age on a railway platform.
They got talking and Keith discovered that this bloke was going to the London School of Economics and, more importantly, was into the same kind of music.
He discovered that he and this other guy, Mick Jagger, knew a few of the same people and before long – after teaming up with Brian Jones, Charlie Watts and Bill Wyman – they were The Rolling Stones and playing for a few pounds but having a lot of fun doing it.
They had something else that was vital in those days – talent!
"Here we are all these years later – I can't remember how many albums we've done, how many tours we've done, that's not what I'm about," said Keith.
"I have never been bothered about the money side of things. I know we've done well and because of that I've done well and it's nice to know you don't have to dodge the rent man but playing music, writing music and sharing it, that's what it is really all about."
There have often been rumours of rifts between Richards and Jagger and that the band is going to split or give up, but Keith just laughs at that.
"Yes, we often have disagreed on things – that's healthy, that's the way things get achieved, but we have never ever been even remotely close to splitting.
"I love the bloke. We have been close mates for all these years.
"We don't live in each other's pockets, we have our own lives. Mick does things his way and I don't get involved.
"I was a bit surprised when he became Sir Mick Jagger but I wasn't upset. I just wondered when they were going to get round to me.
"I think he got it for his harmonica playing. I never get sick hearing him play that – he's brilliant.
"I sometimes call him Your Majesty but that's just for fun and he knows it.
"Mick likes to jet-set around, strange really when you think of how much he loves cricket. I like to have time at home with my family, especially in Jamaica which is the coolest place on the planet – apart from London of course."
It is fair to say that when the Stones started to climb to stardom, many parents and grandparents were in a state of shock and hated them.
"Yes, I suppose we were a bit different," Keith admitted. "They were used to seeing bands in suits and haircuts, but we were just ourselves.
"We weren't creating any sort of image. We were just a bunch of young blokes who played our kind of music.
"We weren't interested in doing what other people did – we did our own stuff and we were our own people.
"The papers built us up into being some sort of scruffy bunch of rebels. It didn't bother us, we didn't run our lives according to what the papers or people might say. We just played our music – we still do."
Over the years Keith has become an iconic guitarist and a unique character who has inspired countless other musicians as well as Johnny Depp for his role as Captain Jack Sparrow in the Pirates Of The Caribbean films.
"Johnny is one of the good guys, brilliant actor and he plays a mean guitar," said Keith. "I never knew he had modelled Captain Jack on me until he told me. Why? I'm not a pirate – am I?
"I enjoyed being a pirate in the other films, though, it was a bit of fun.
"Make-up was a laugh because they actually put scars on me – as if I didn't have enough of my own! I didn't like being dressed up like that for hours on end though, hard to find which pocket you've put your fags in.
"When I did the first film as Captain Jack's dad someone said to me: 'You know what you've done, don't you?'
"I didn't so he told me: 'You've just become a Disney character!' I'd never thought about that – Keith Richards right up there alongside Mickey Mouse and Bambi!"
With such an incredible list of hits it is difficult for any of the Stones to pick a favourite number and Keith is no exception.
"I think you like different ones at different times, but Street Fighting Man is one of my favourites as well as Gimme Shelter – oh, I like all of them really."
Mostly, though, Keith Richards likes playing and doing gigs which is why he is enjoying the Rolling Stones 2018 tour so much.
"We're going all over the place again – Britain, Germany, France – I don't know where else, I just go where all the others are going," he said.
"As long as we end up on a stage with a load of people to play to, I am as happy as anyone could be. That's what I really call home."