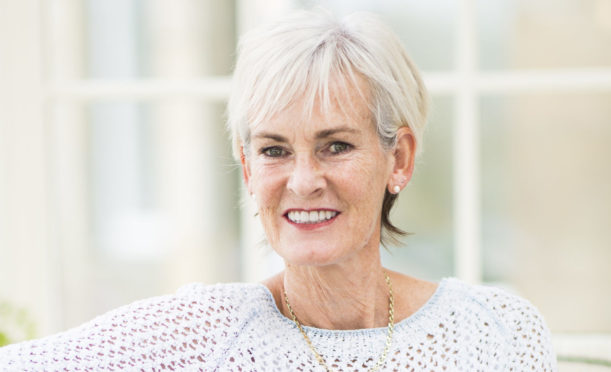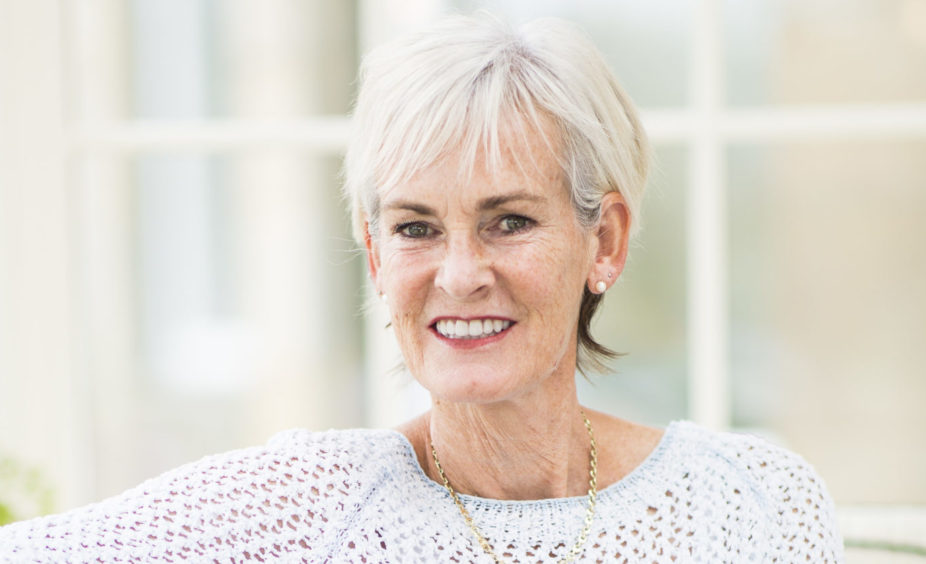 The American phrase "another day, another dollar" is shorthand for a lack of change.
It's a good way to describe the monotony of the everyday but I've always thought, for women, it would be more appropriate to quip "another day, another 75 cents". You see, ever since we first entered the workforce, women have been paid less than men, often while doing the same job with the same qualifications and experience.
It's something the authorities and businesses have been trying to address in recent years and, last week, there was a glimmer of hope for progress as it was revealed the number of female directors at FTSE-100 firms had increased by 50% in the last five years. Women now hold more than a third of roles in the boardrooms of Britain's top 350 companies.
Well, it's a start, but as with any announcement on closing the pay gap or improving representation, it's important we don't become complacent.
Yes, things have changed for the better but it often feels like we're expected to accept these little movements – the slow progress – and just be happy that change is coming.
Tokenism and ticking boxes isn't going to help us achieve the long-term goal of real equality. There are a huge number of women who are qualified and more than capable of taking on leadership roles now, which hasn't always been the case, but we now need to also provide support and guidance alongside improved career progression in order to make the positive changes sustainable.
What's more, it was recently announced that the rules forcing private companies to publish their gender pay gap figures, suspended a year ago due to the pandemic, will be stalled for a further six months.
Some politicians say the decision has the potential to cause "permanent damage" to gender equality, and will allow businesses to avoid scrutiny.
I am a firm believer in the importance of male advocacy. For any major change to take root, it absolutely needs to be driven from the very top, positions which are invariably still held by men.
In the world of sport, Sebastian Coe, president of World Athletics, is a fantastic example of a male leader using his voice to help usher in change.
I was speaking to the former Olympic champion last year and was enormously heartened when he told me of his vision for the future of athletics. Currently, athletics has a 50/50 split between men and women in terms of fans, competitors and prize money, but a large disparity in its workforce.
To address this imbalance, he told me the organisation aims to create equality by 2027, covering every position from administration and sports scientists to coaches and officials. It was the first time in my many years working in sport that I had heard anybody in a major role talking with timelines and goals, and it made me hopeful more organisations will follow suit.
Being held accountable for gender and race equality is vital and we must continue to make progress. After all, without external pressure, it would be all too easy for certain sectors to lapse back into what they know – and that's usually the old boy network.
---
Team Murray's tennis treat
Jamie's incredibly successful Battle of the Brits events were one of my highlights of 2020, so I'm thrilled he has created another new format for this year.
And this time it's coming to Aberdeen! A very special Scotland v England match will be held in December at the P&J Live Arena, bringing together some of the country's top players, including Jamie, Andy and Dan Evans.
With the grass court season still up in the air – and Wimbledon potentially taking place behind closed doors or with limited crowds – there will be few chances for fans to see live tennis, so this really will be a great opportunity. Plus, can you imagine the noise from a home crowd when the boys step on court? It will be fantastic!
I'm so proud of everything Jamie has achieved, and I can't wait to get my sleeves rolled up to help with the community engagement around this event. It's great to finally have something to look forward to after such a long year.
---
Get right to the point, Gwyneth
Gwyneth Paltrow is really quite a wacky character, isn't she? From conscious uncoupling to her very personally scented candles, the Hollywood actress is an advocate for many alternative practices, which usually cause harm to her followers' bank balance.
But the so-called lifestyle guru wrote a blog about how a ketogenic, plant-based diet, with no sugar or alcohol, fasting until 11am each day and infrared saunas helped her deal with the symptoms of Long Covid, prompting NHS bosses to remind people to follow the advice of science not celebrities.
Public figures really do have influence and sway over their followers so, in a time when we're all looking for reassurance, it's never been more important for them to realise the power they hold – and to wield it responsibly!
I'm sure Gwyneth's advice was well-intentioned, but it would have been more helpful to point people towards vaccination centres rather than costly products and services.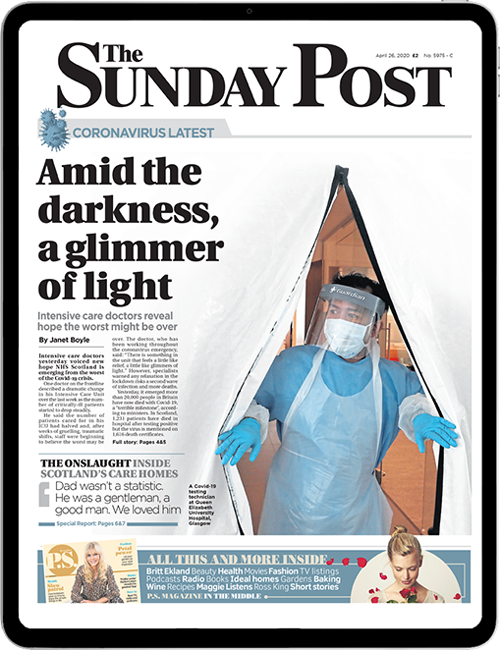 Enjoy the convenience of having The Sunday Post delivered as a digital ePaper straight to your smartphone, tablet or computer.
Subscribe for only £5.49 a month and enjoy all the benefits of the printed paper as a digital replica.
Subscribe