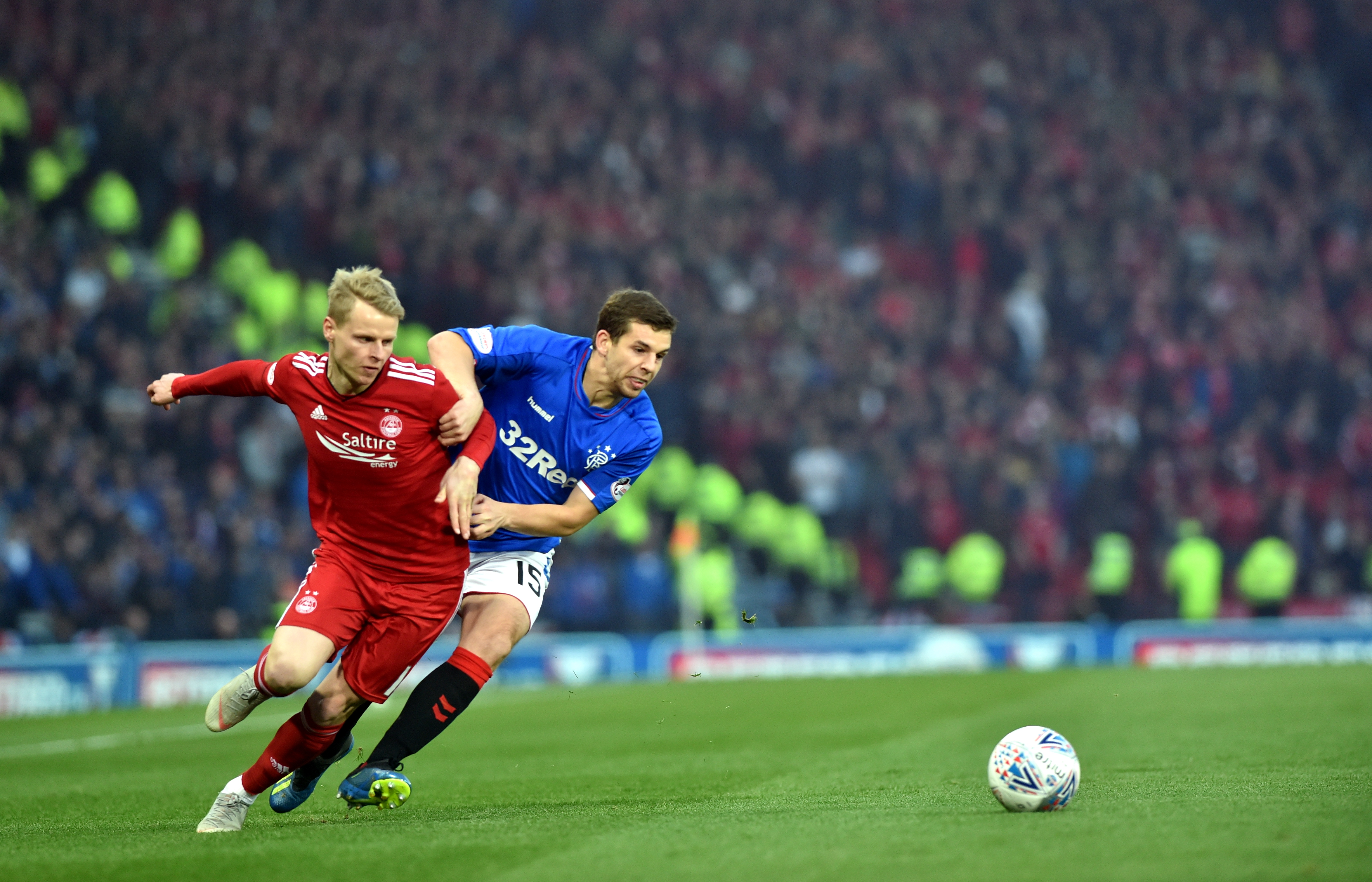 SCOTTISH football bosses made millions of pounds last year selling match statistics to bookies.
The Scottish Professional Football League made up to £3 million by selling game data to betting firms in the last year – an increase of £1.2m.
The fortune being earned by football authorities from the soaring market in live betting on matches has fuelled concern about the influence of betting firms in the sport.
Around £1 in every £5 raised in Scotland's professional leagues now comes via the betting industry.
The match stats are used by newspapers and also by bookies around the world to capitalise on the burgeoning "live" in-play football betting market where punters can bet on everything from the next goalscorer to how many free-kicks a team will be awarded during a match.
One in four internet gamblers bet in-play, according to a recent report, and there is mounting concern the growing trend encourages problem gamblers to chase their losses.
Advertising watchdogs have already clamped down on TV ads – like those for Bet365 featuring actor Ray Winstone – encouraging punters to bet during live coverage of matches. But the bookies' growing financial investment in football is escalating concern among politicians, fan groups and campaigners.
Paul Goodwin, director of fans' group the Scottish Football Supporters Association, said: "Our game's dependency on the betting industry is not healthy. It is now propping it up.
"We are in danger of normalising gambling for a generation of kids who think in-play betting and watching football matches live goes hand in hand."
He said the fans' group has turned down three offers from the betting industry to sponsor events it holds every year.
Mr Goodwin said: "We've had several offers from betting companies and they have been for transformational amounts for our small organisation. But it has always been the board's viewpoint that accepting money from the betting industry goes against the values we have."
The Betfred Cup is just one of three tournaments in Scottish football now sponsored by betting firms.
The Warrington-based bookmakers extended their sponsorship of the competition two weeks ago.
Scotland's other national cup competition, run by the Scottish Football Association, is sponsored by William Hill.Both deals are reportedly worth £1m each year. On top of this, Ladbrokes pay around £2.5m a year to sponsor professional league football in Scotland.
But SPFL's accounts, published last month, show an extra revenue stream also comes via betting firms.
An estimated £3m of the SPFL's £37m revenue was made from the "exploitation of match data" last year.
The SPFL, headed up by Neil Doncaster, says a company called Football DataCo sells data on its behalf. It said details of the "confidential" deals wouldn't be revealed for commercial reasons.
But its accounts note the Football DataCo deal has increased its income by £1.2m in a season.
Analysis of the accounts of Football DataCo – who were formed in 2001 to exclusively sell on the "data rights" of the professional leagues in Scotland and England – show the SPFL's revenue would have been in excess of £3m last year. Earlier this year, Ladbrokes Coral and Kindred Group – whose betting firm, 32 Red, are the shirt sponsors of Rangers FC – joined a growing list of betting operators buying stats via Football DataCo.
In recent years bet365, Betfred, GVC, Paddy Power, Betfair, Skybet and William Hill have all signed agreements with Football DataCo.
In January, Football DataCo's boss Adrian Ford said: "British football is a cornerstone of betting businesses, with Football DataCo's high-quality data a key component in driving turnover."
Charities say they have increasing concerns over football's ties with in-play betting. Marc Etches, of Gamble Aware, said: "I feel we are reaching a tipping point. Football bosses should be thinking about the sport's reputation when hitching its wagon to the gambling industry.
"Betting on live football matches is a growing concern. We are increasingly seeing advertising for it on TV and online as well as increasing numbers who are betting that way. What impact is this having on not only problem gamblers but children watching matches?"
According to the UK Government's Gambling Commission there are 430,000 adult problem gamblers in the UK. Worryingly, 370,000 children aged 11 to 16 gamble each week and 25,000 of those are classed as problem gamblers.
Football has overtaken horse racing in the gambling stakes with its betting worth an estimated £1.4 billion a year.
Politicians have warned Scottish football bosses they have a duty to address their over-reliance on betting funds.
Scottish Conservative MSP Annie Wells said: "Everyone accepts times are tight and Scottish football can't afford to turn its nose up at willing sponsors. However, the sheer over-dependence on betting firms is glaring, and has to be of concern.
"It's almost impossible to hear reference to the league and cup competitions without their betting backers being mentioned. It's very obvious that people struggling with a gambling problem, many of whom follow sport, will not be helped by this relentless exposure."
In England, the Football Association ended its £4m-a-year deal with Ladbrokes in 2017 after deciding it could no longer justify having a betting partner.
The SPFL said: "Investment by bookmakers in recent years has benefited all 42 clubs and supported the growth of Scottish football. They share a positive vision for the future of our game and together, we will continue to promote a message of responsible gambling."
Football DataCo says it has two main markets – supplying stats to the media and to bookies. It uses another company called Perform which collates the information for them, using thousands of data scouts they employ around the world. These scouts, who are self-employed, use handheld devices and mobile phones to record what's happening in a match.
Around 95% of events are transmitted out of the stadium within one second before making their way to the bookies, who alter their live odds accordingly.
There are currently five vacancies for data scouts across Scotland, with pay starting at just under £40 per match.