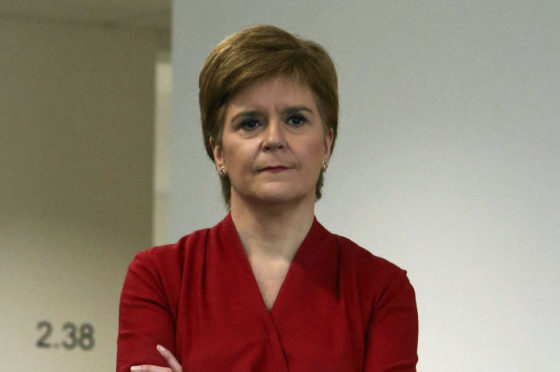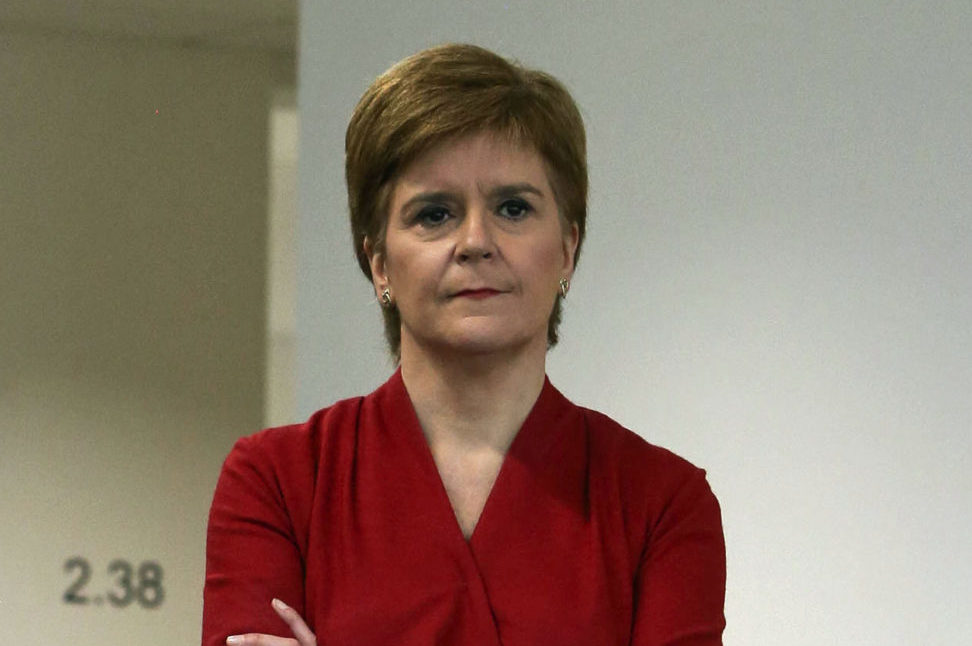 Scottish football looks set to play on despite the latest breach of coronavirus rules, but Nicola Sturgeon has warned that the next transgression is likely to be the last.
The First Minister said that Celtic defender Boli Bolingoli had "flagrantly breached" the rules by playing against Kilmarnock on Sunday after taking a secret trip to Spain.
The left-back did not quarantine on arrival back in Scotland.
"This is just not acceptable," Ms Sturgeon said. "Every day I stand here and ask members of the public to make huge sacrifices in how they live their lives. And the vast majority are doing that, and it's not easy.
"We can't have privileged football players just deciding that they're not going to bother.
"This can't go on."
In her media briefing, the First Minister added that she didn't want fans and clubs who were "living up to their responsibilities" to pay the price for this by scrapping games.
Ms Sturgeon, urging footballers to live up to their status as role models, said: "It's fans that are being let down right now.
"Consider today the yellow card. The next time will be the red card, because you will leave us with absolutely no choice."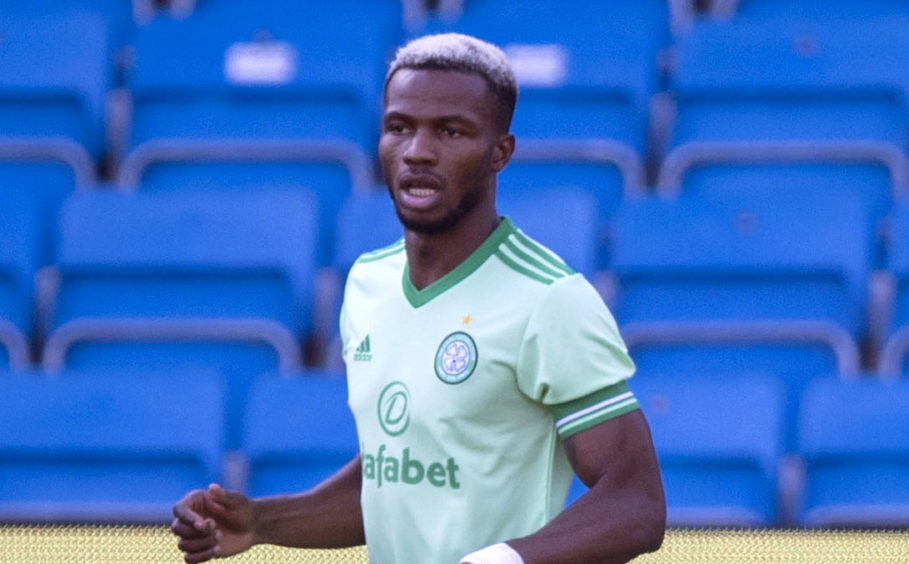 As as result of the breach, Celtic's trip to St Mirren on Wednesday has been postponed, as well as their match against Aberdeen at Pittodrie which was due to take place on Saturday.
The Dons' game against Hamilton on Wednesday evening has also been postponed.
Three Scottish Premiership matches have now been postponed:

Wednesday 12 August
– Aberdeen v Hamilton
– St Mirren v Celtic

Saturday 15 August
– Aberdeen v Celtic https://t.co/Ji2Sxd9P1N

— The Sunday Post (@Sunday_Post) August 11, 2020
National Clinical Director Jason Leitch had strong words for Bolingoli, saying: "This young man went to Spain, to a high-risk country.
"You shouldn't then go about your business as normal, whether you're a shop worker, factory worker or a footballer.
"He went to work and put both his team and the opposing team at risk of catching coronavirus.
"Therefore, there has to be an implication of that in public health terms – not disciplinary terms, that's a different thing – for those he was in contact with and their contact with others.
"We have to, at public health level, take that seriously. If that had been me or the First Minister who had flown to Spain for 24 hours, then we'd have to take that seriously."
Neil Lennon on Bolingoli: "We gave players a couple of days off after Hamilton. We made it clear to players they were not to leave Glasgow. Boli took flight to Spain on Monday and kept it to himself…. we were livid, appalled.

— Ronnie Charters (@STVRonnie) August 11, 2020
Celtic boss Neil Lennon told STV that it was a "rogue" action and that Bolingoli had betrayed the club's trust.
He said: "We gave players a couple of days off after Hamilton. We made it clear to players they were not to leave Glasgow. Boli took flight to Spain on Monday and kept it to himself…. we were livid, appalled.
"We have been bitter let down by an individual. I didn't want to hear his excuse. He has blatantly disregarded our instructions.
"There's anger and disappointment from the squad. It's just simply not good enough and it's disrupted our plans.
"This is a rogue who has gone off tangent and has done something very very selfish. We have been completely oblivious to this. I'm absolutely livid it's a total betrayal of our trust."
A statement from the club said: "It is difficult to imagine a more irresponsible action in current circumstances and we find it beyond explanation. The Club will take immediate action through our own disciplinary procedures.
"Celtic are in touch with every SPFL club today, and with all relevant authorities, to apologise for the fact that one of our employees has created so much additional difficulty through his actions."
Scottish football's Coronavirus Joint Response Group (JRG) confirmed that they had accepted a request to postpone Celtic and Aberdeen fixtures this week from Joe FitzPatrick, the Minister for Public Health, Sport and Wellbeing.
Rod Petrie, Chair of the JRG, said: "The Joint Response Group has acted swiftly and decisively in addressing the latest concerns raised by the minister on behalf of Scottish Government. While the decision to postpone these games is deeply regrettable nevertheless in the circumstances it is unavoidable and uncontestable.
"The JRG members were astounded to learn of the recklessness demonstrated by Boli Bolingoli-Mbombo in his breach of government public health guidance and football protocols. We echo the sentiments of Celtic FC in their condemnatory statement and commend the club's swiftness in opening a disciplinary investigation.
"That this comes on the back of eight Aberdeen players showing similar disregard for public health is disrespectful not just to every football team-mate, fellow player and colleague but also to every fan in this country. It is also hugely damaging to the image, reputation and sustainability of the game.
"We sympathise with the position this puts the Scottish Government in as the country is tentatively easing its way out of lockdown restrictions.
"We agree wholeheartedly with the unequivocal message relayed to managers and captains by the National Clinical Director for Scotland, Professor Jason Leitch, last night. Clubs and players are in no doubt that there is now no more margin for error and no more scope for further breaches.
"Since March, the Joint Response Group has worked hand-in-hand with government advisers and medical experts to ensure a safe return for the professional game, with clubs undertaking to fulfil their obligations.
"Players must heed the warning of the First Minister that this is a yellow-card moment for Scottish football."
Neil Doncaster, SPFL Chief Executive, added: "We have only been able to restart matches thanks to the enormous efforts and sacrifices of literally thousands of people across the Scottish game. For anyone to put that in jeopardy in such a thoughtless and selfish manner is just beyond belief.
"The vast majority of players and officials who have strictly observed the necessary restrictions will rightly see this as a real kick in the teeth.
"Everyone knows that this season's fixture schedule is already horrendously tight without having to reschedule matches because of the irresponsible actions of a handful of players."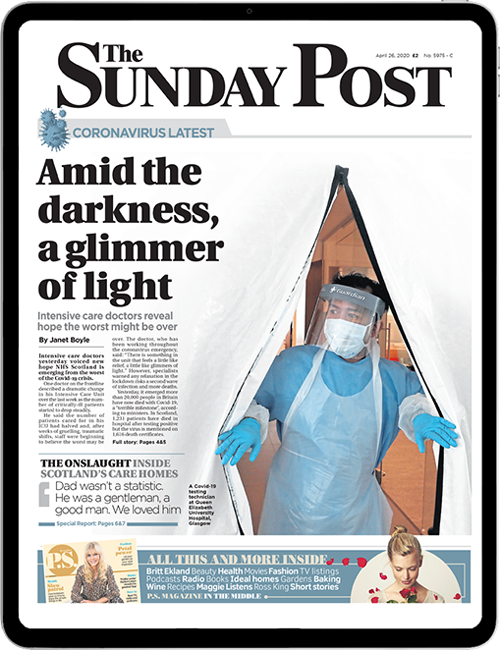 Enjoy the convenience of having The Sunday Post delivered as a digital ePaper straight to your smartphone, tablet or computer.
Subscribe for only £5.49 a month and enjoy all the benefits of the printed paper as a digital replica.
Subscribe