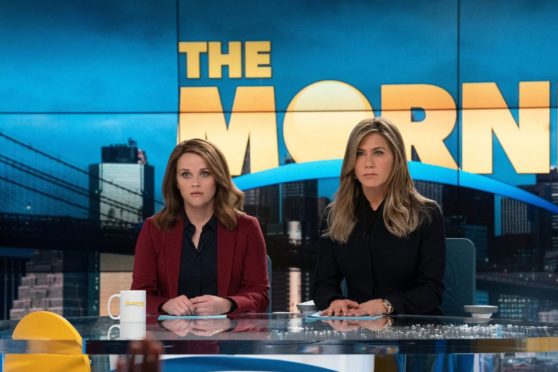 I have worked on daytime telly for umpteen and a bit years so you'd think watching a show about a morning TV show would be a busman's holiday.
But no, I just love Jennifer Aniston and Reese Witherspoon's The Morning Show.
It really does show the nasty, cut-throat side of showbusiness.
The station boss, Cory Ellison, is played brilliantly by Billy Crudup, Emmy-winner and star of movies such as Almost Famous and Eat Pray Love. He makes JR Ewing look like Santa Claus.
When I met Billy for the launch of the second series, I jokingly put it to him that having been in this business since I was 16, it's been nothing but hearts and flowers for me, and I felt it was a gross misrepresentation.
"Ross I couldn't agree more, they are the salt of the earth. I resent The Morning Show's attack on such lovely and simple folk," he replied with tongue firmly in cheek.
Well, at least we agree on the simple part!
Jennifer Aniston, who co-produced the show with Reese, wanted him for the show after seeing him in a play on Broadway. He said: "These parts are as rare as you can get. To be honest, I'd have done this show for free – but make sure my agent and manager never hear that."
So what's it like having Jennifer and Reese as your bosses?
"It's awful – you get to witness just how much ambitious, talented working people can do," he joked. "It's more than a little terrifying. I'm not even close to meeting that kind of capability. I can't speak highly enough of them."
I feel the same way about you, Bill. A great actor and a great guy.
Many years ago, even before my morning telly days, when I was a young DJ nicknamed Ross The Boss, assaulting listeners' ears all over Scotland, I would jot down all the songwriting credits of the discs I was spinning.
A pattern emerged with songs like Five Star's Strong As Steel, Aswad's Don't Turn Around and Cher's If I Could Turn Back Time. The hits kept on coming from one amazing songwriter, Diane Warren.
Finally, after nine US No 1s, 32 Top 10 hits, a Grammy and 10 Oscar nominations, she's brought out an album with her name on it and I spoke to her about it this week. The Cave Sessions Vol 1 features collaborations with Rita Ora, Celine Dion, James Arthur and many more, but not everyone has welcomed Diane's genius. "Cher hated If I Could Turn Back Time at first," Diane told me. "I had to hold on to her leg and beg her to record it and then it went on to be one her biggest hits and became an anthem."
One person who missed out on a Warren classic was our own Susan Boyle. Diane told me: "I sent what I thought was a great song to Simon Cowell, who ran Susan's record label. I eventually got a reply saying they didn't think the song went all the way for them.
"Funnily enough I was in the recording studio when I got that email and I said I'm actually in studio with someone who feels that the song does go all the way…Beyoncé!"
Diane one, Simon nil!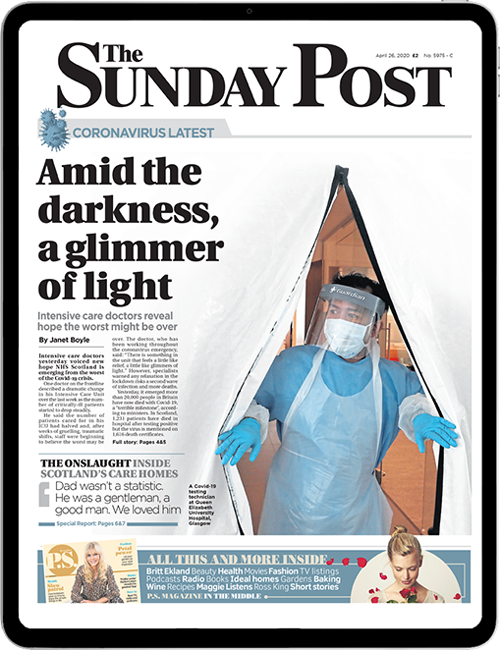 Enjoy the convenience of having The Sunday Post delivered as a digital ePaper straight to your smartphone, tablet or computer.
Subscribe for only £5.49 a month and enjoy all the benefits of the printed paper as a digital replica.
Subscribe