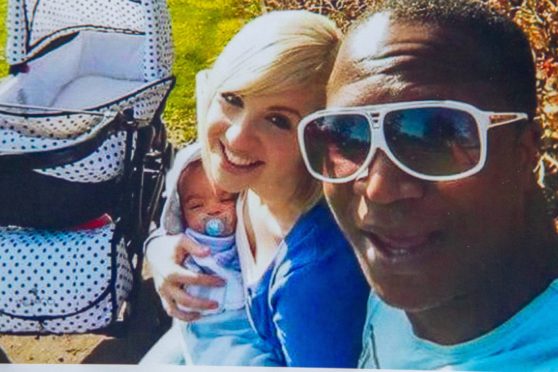 The partner of Sheku Bayoh has spoken of her heartache after his death in custody and demanded to know why more than four years after his death there are still no answers.
Collette Bell says she has lived with a daily sense of dread as the Crown Office took 54 months to decide no police officers would be prosecuted over Mr Bayoh's death.
His family finally learned on Monday that no officers would face criminal charges. The next day the Scottish Government announced a public inquiry into his death but hearings are not expected to start until spring, five years after he died while being arrested by up to nine officers.
Collette questioned what kind of country forces grieving families to wait so long for answers, saying: "The amount of time it has taken to conclude no one will be charged over Sheku's death has been unbelievable and unacceptable.
"These delays have happened in other cases and it appears no lessons are being learned. I often wonder how many families over the years have suffered in silence. How many more have to go through this sort of ordeal before things improve?
"The investigators and the Crown Office have so much money and resources yet, in Sheku's case, it took over three years initially to say no one was being charged – then another year to have a review, which changed nothing.
"The more you think about it, the more it is unbelievable. In my opinion, it shows many things, including incompetence and cowardice. We all feel that the Lord Advocate has treated us with contempt.
"Having the inquiry going on for so long makes life difficult as you never get any closure. It's with you day and night.
"When it comes to the surface, it just brings dread, especially when all I got was disappointment after disappointment.
"I feel let down but not at all surprised at the outcome. I can't help but suspect there was a hope that people would stop caring about the injustice and that we would simply give up."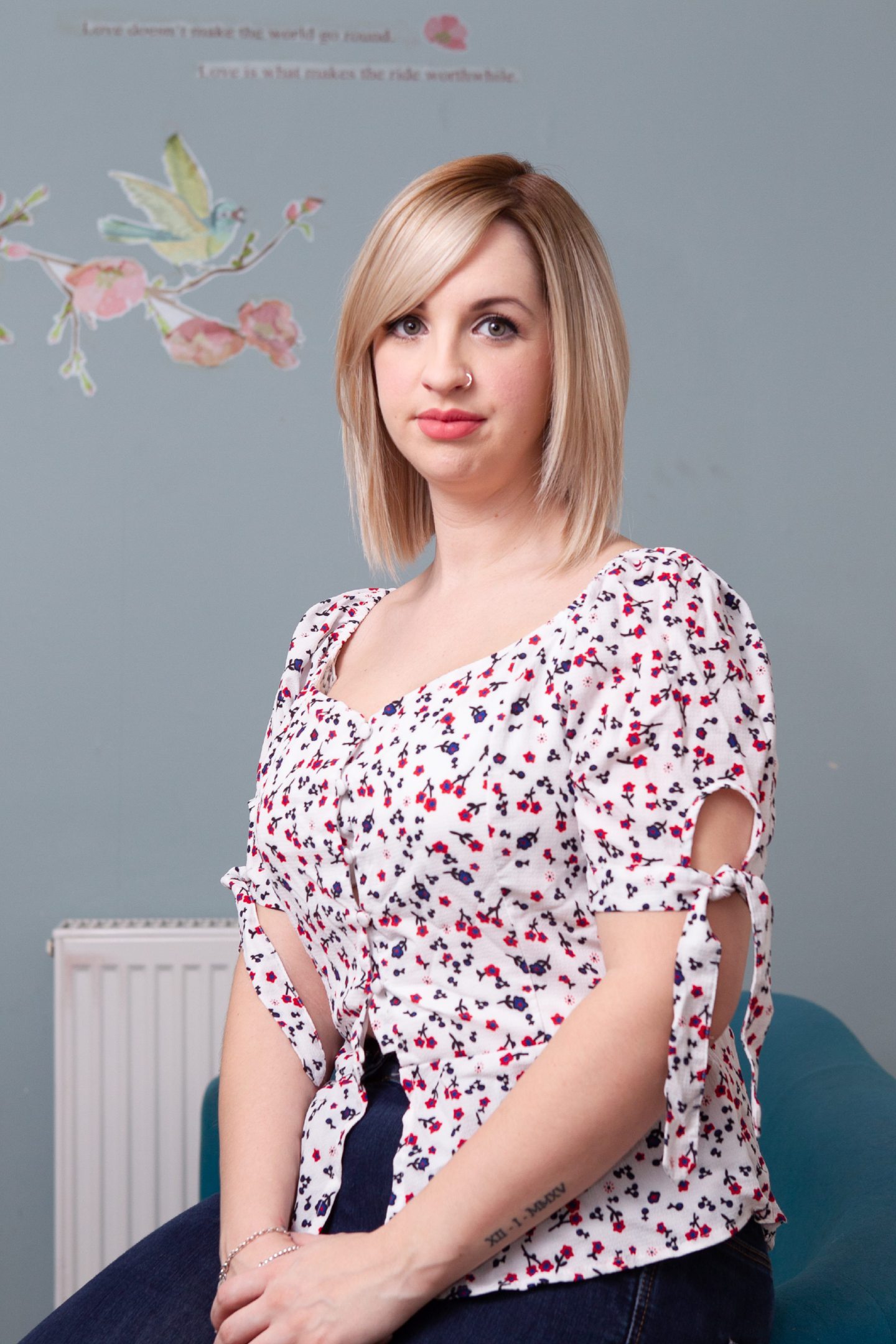 Her comments were backed by families who lost loved ones in other incidents, including the Clutha helicopter disaster and the M9 motorway crash – and who have waited years for the Crown Office to take decisions.
A dad-of-two, Mr Bayoh, 31, died in May 2015 after being restrained in the street near his Kirkcaldy home by up to nine officers responding to reports of a man brandishing a knife. He was not found to have been carrying a knife when he died.
Pronounced dead in hospital around two hours after coming into contact with police, Mr Bayoh had suffered a number of injuries including extensive cuts and bruises, a broken rib and petechial haemorrhages in his eyes – a sign of asphyxiation.
Collette, mother of Sheku's son Isaac, who was three months old when his father died, said: "I was naive and hopeful that this would be over before Isaac was at school.
"It is extremely hard to keep all of this from him… things have moved so slowly. I keep his dad's memory alive for him and I want him to know him from stories and memories – not what's in the news or spoken about in the playground.
"I am extremely grateful for, and welcoming of, a public inquiry. Officers admit to using CS spray, batons, sitting on Sheku and using handcuffs and leg restraints on him. There are further eyewitness accounts and CCTV evidence. It's about time our questions are answered. The justice system has done nothing but fail Sheku since the start. There have been attempts to tarnish his character and dehumanise him.
"Sheku's family and I feel that the justice system has done nothing but fail him since the start. The only way there will be justice and truth is via a public inquiry. I really hope it brings change so no other family has to go through what we have."
Her dismay at the length of time taken by the Crown Office to investigate was echoed by Mary Kavanagh, who lost partner Robert Jenkins when a police helicopter crashed into the Clutha pub in Glasgow in November 2013.
She only learned, along with other families, the findings of an inquiry into the incident last month. She said: "The wait for years was detrimental to us trying to move on with our lives.
"Questions over what might happen are in the back of your mind every day. Changes and improvements are definitely required to speed up and improve the investigation process."
Lib Dem leader Willie Rennie MSP said: "The prolonged agony experienced by families, friends and those involved on all sides of these cases is unacceptable.
"Families are experiencing trauma not just from the initial event but from the extended delays thereafter. The status quo is not acceptable."
The Crown Office said: "We appreciate the time taken to conclude the investigation in the death of Sheku Bayoh has been difficult for all those involved.
"Although the evidence currently available would not justify criminal proceedings, we reserve the right to prosecute should evidence in support of that become available.
"We have dedicated additional resources to the investigation of sudden and accidental deaths and have introduced measures to tackle a backlog of cases and deal with new reports more effectively.
"While over 90% of death investigations are completed in 12 weeks, we accept that in some cases it has taken too long to complete a thorough investigation.
"We are making progress on improving performance in this important area of work, including in the provision of information to families and next of kin."
Deputy Chief Constable Fiona Taylor said: "We will engage fully with the Public Inquiry process.
"Police Scotland is committed to providing a policing service to all our fellow citizens based on our core values of integrity, fairness and respect."
Patrick McGuire, of Thompsons solicitors, who has campaigned for speedier justice, said: "We must take an entirely fresh approach to FAIs. We must start with a blank sheet of paper and build a system that has the victims and their families at its heart."
---
The Lawyer
The Bayoh family's solicitor, Aamer Anwar, speaking on their behalf, said the case indicated a justice system grinding to a halt.
He said: "It's simply unbelievable that the Lord Advocate presided over an investigation which took four-and-a-half years.
"On Monday, he apologised to the family for the time taken – but could offer no real explanation.
"The family feel totally betrayed – but they are among many across the country tired of the Crown Office mantra that a 'complex' investigation justifies years of delays.
"Had eight civilians restrained Sheku and he died, it is inconceivable that their first appearance in court would not have taken place within days.
"Nor would they have been given 32 days to give police statements, as in the case of the officers who restrained Sheku.
"The abject failure of the investigation into the death of Sheku Bayoh is either a cover-up or a demonstration of total failure on the police's part to understand the law around using force and their responsibility to act within the law.
"There is something deeply shameful about a system where people die at the hands of our protectors and the perpetrators avoid prosecution.
"The Scottish Government's announcement that it will set up a Public Inquiry is a critical moment for Scottish justice.
"It finally gives those who loved Sheku some hope. It is first step in holding power to account and establishing the truth – and without truth there can be no justice."
---
The Campaign
Deborah Coles, director of death in custody campaign group Inquest, said: "Along with Sheku Bayoh's family and legal representatives, I met with the First Minister and Justice Secretary last week and expressed concerns about the experience of the family and the fact they have had to wait for four-and-a-half years to get to this stage.
"This length of time – for the decision that no one is to be prosecuted – is completely unacceptable and we are aware of other cases in which there have been such delays.
"The Scottish Government recognise the importance of examining Sheku's death, and the broader context in which it happened, and that is important.
"I welcome the inquiry. Independent scrutiny of what happens when someone dies, and of the investigative processes which follow, are critically important – not least when the police are involved.
"A public inquiry is an unusual thing for the Scottish Government to consider and could potentially have important and far-reaching significance for issues such as policing and investigations."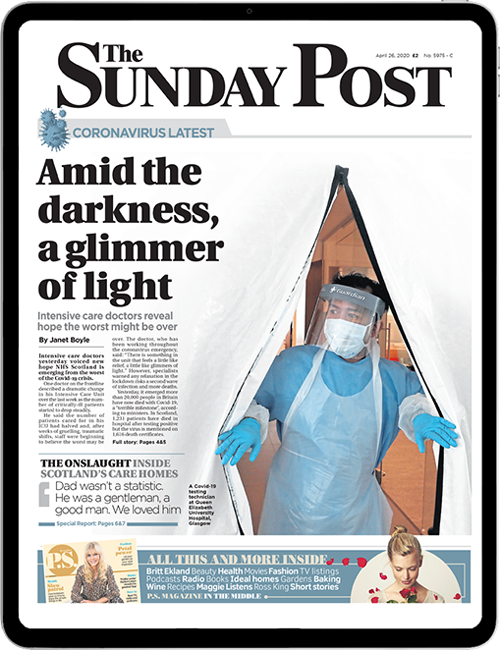 Enjoy the convenience of having The Sunday Post delivered as a digital ePaper straight to your smartphone, tablet or computer.
Subscribe for only £5.49 a month and enjoy all the benefits of the printed paper as a digital replica.
Subscribe