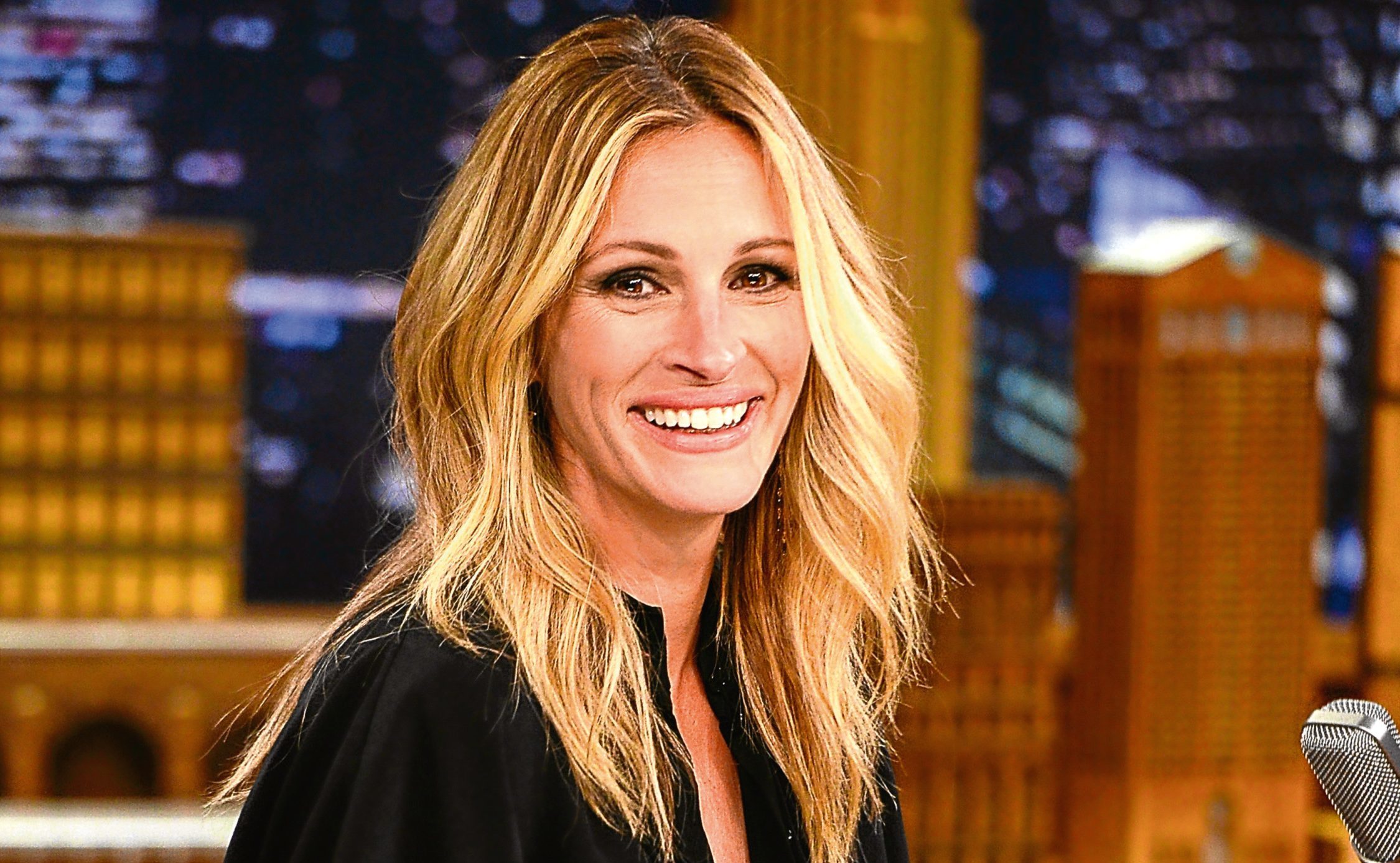 ALMOST everyone would like to be a star — even for just a day — but really only a few make it to the very top.
But what if they hadn't made it? What would our favourite celebs have done had the spotlight not allowed them in? You might be surprised!
If you ever meet David Suchet, the last thing you'd expect to do is open your mouth and say: "Aaaarrhhh."
Yet that might have been the case if life had taken a different turn for the actor who made Agatha Christie's Hercule Poirot his own in the long-running television series.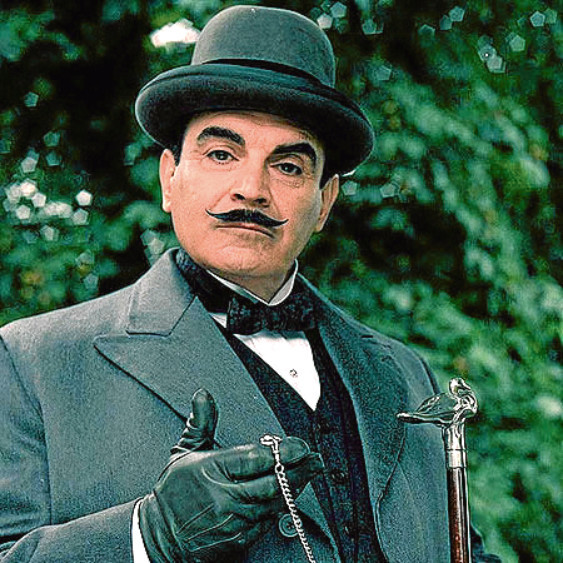 "I wanted to be a doctor like my father, and never really considered anything else," said David.
"But my mother was an actress, and acting interested me as a recreation.
"My mathematics was very poor and I found the medical studies laborious.
"Being involved in school plays and then drama groups was much more fulfilling and I knew a doctor's life was not for me.
"I failed my early medical exams and had to rethink my life.
Love dogs? Edinburgh Chihuahua Cafe set to open this year… And they're hiring!
"I started to look at acting more seriously and in the meantime, I took other jobs like loading vans with dog food.
"In fact, I was about to become a salesman with Moss Bros when I landed a small part in The Protectors, which starred Robert Vaughn and Nyree Dawn Porter, and that was it.
"I went on to join the Royal Shakespeare Company, and the rest, as they say, is history."
Julia Roberts knows exactly what she'd have been doing had she not become such a huge star.
"I like sewing and cooking and all that kind of thing and I made my mind up a long time ago that if I had not made it as an actress, I would have liked to have been a home economics teacher," she said.
"That would have meant teaching and helping people to get the best out of their homes with their budgets, choosing curtains and so on. I like baking cakes and to show other people how to do things is great. I would have been happy doing that."
Sean Bean was born and bred in Sheffield, home of steel, and it seemed unlikely that he wouldn't be involved in that business until he showed his mettle as an actor.
"I learned welding from my dad, and I'd have been a welder all my life if I had not had the breaks to become an actor," Sean revealed.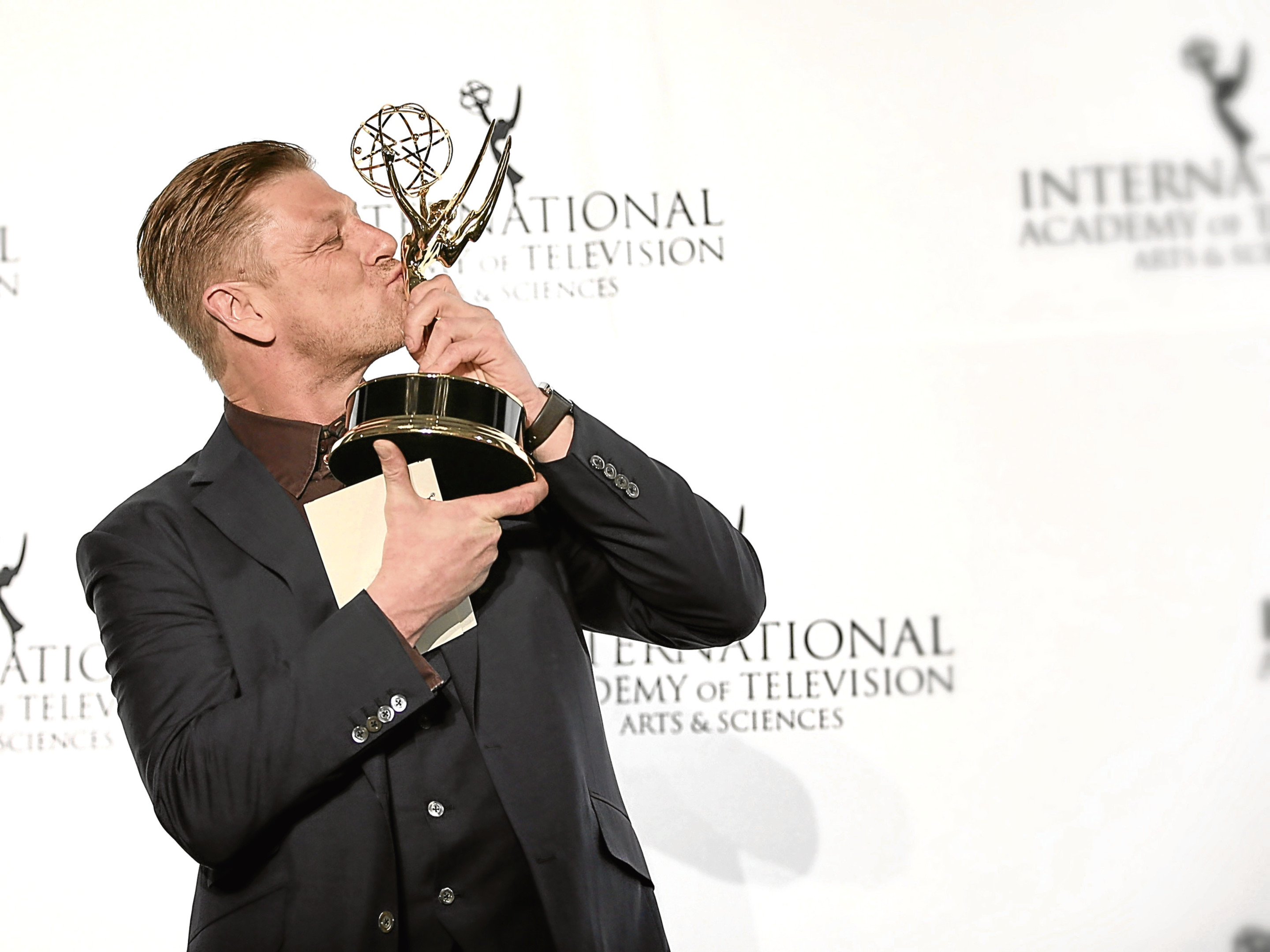 "I took to acting at school and followed it up to see if I could make a go of it.
"I dreamed of being a footballer, but no-one thought I was good enough.
"I was also keen on art and might have become an artist, but probably I'd have been a welder.
"I can still weld and I like to keep my hand in as you never know in the acting business when you are going to need another job.
"I like making things like bird boxes, garden seats and that kind of thing, so if I had not been an actor, perhaps some of my work might have been in your garden."
Sunday Post columnist Lorraine Kelly is one of our very favourite TV presenters, but that was not her ambition.
"I had worked part-time as a Saturday girl in a shop from when I was 14," she recalled.
"Later, when I had the chance to become a junior — very junior — reporter on the East Kilbride News, I went for it.
"That was good for me as I spent time doing vox pops, which meant that I had to go into the street asking people's opinions.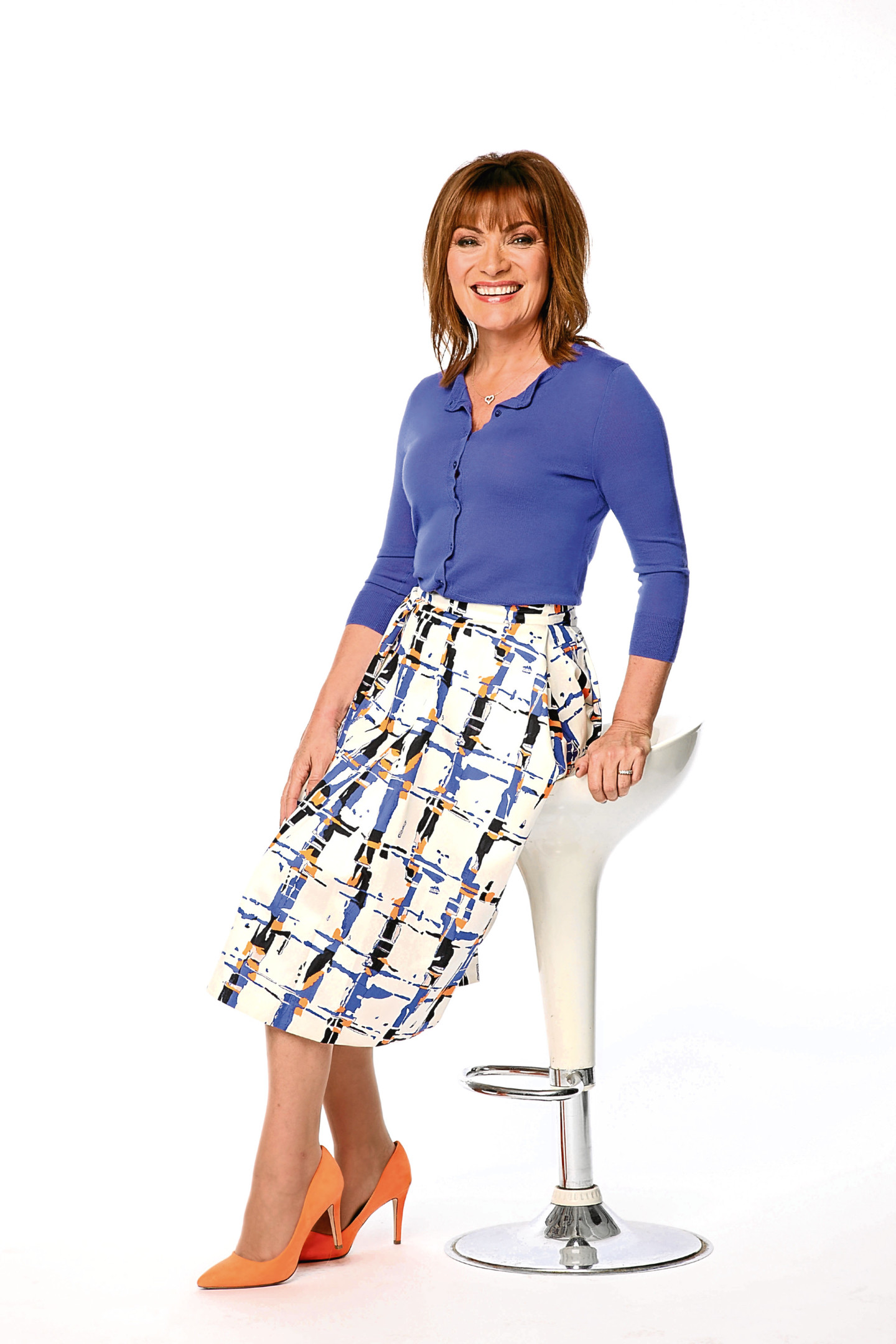 "That was in at the deep end, but I had always been quite an inquisitive person, so I learned how to talk to people I had never met before and get them talking.
"Later, I joined BBC Scotland as a researcher and was also doing vox pops again.
"I wanted to be a presenter, but I was told I'd never make it in TV with my accent.
"Well, here we are today, and my career went through different stages until it finally arrived where we are now. If not I would have been a reporter."
Rod Stewart was always destined to play to big crowds as if he hadn't become a singing superstar, he might have done it as a footballer.
"I love performing in stadiums around the world and I am glad to be there as a singer, but I nearly made it as a footballer," he said.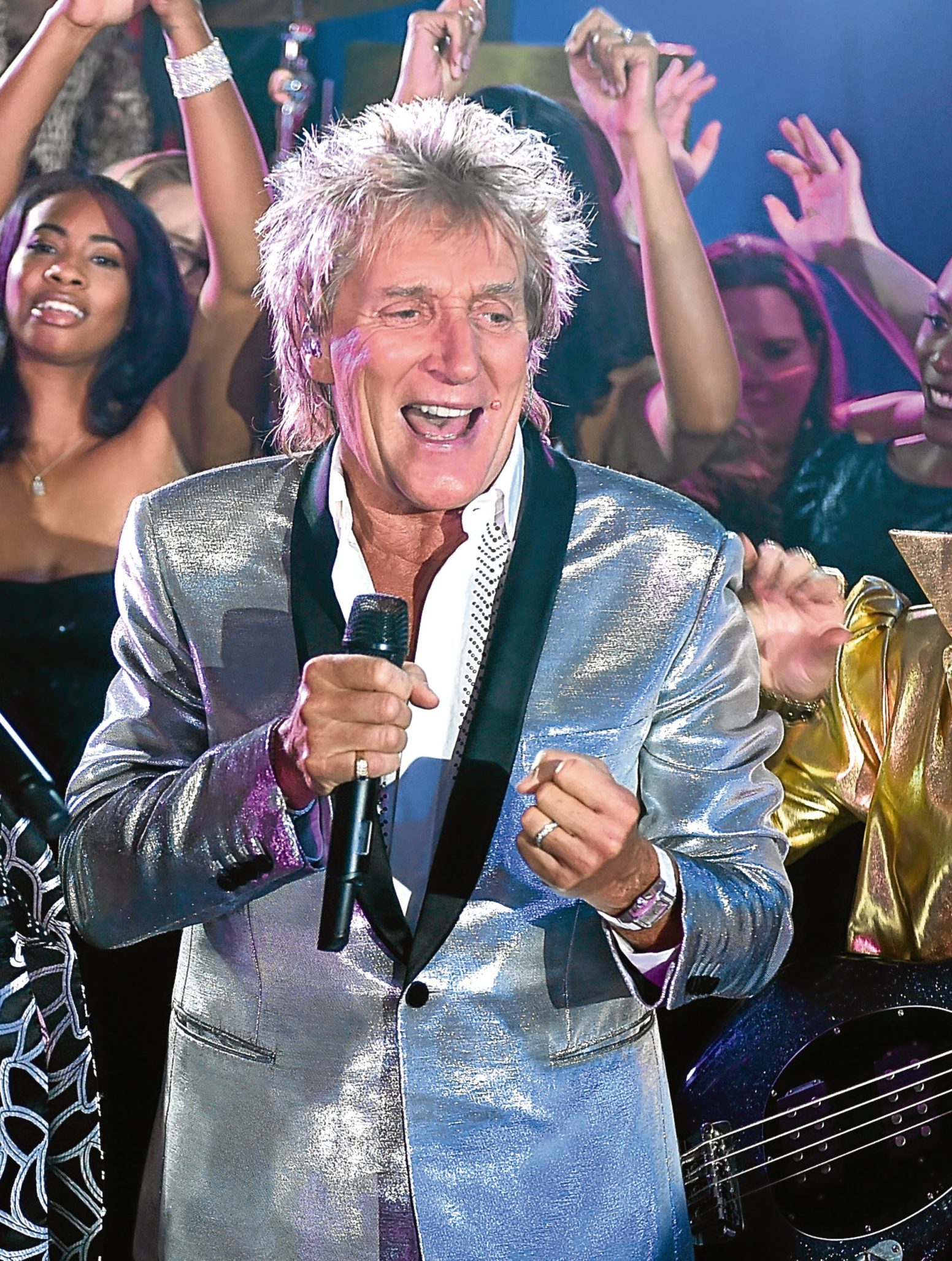 "I was with Brentford Football Club for a while and doing quite well, but the singing took over and I had to make a choice.
"Those were the only two things I was any good at.
"I still play football now and I have a full-sized pitch in one of my back gardens.
"I have played at Wembley in charity matches and I have trained with the Scotland team, so I've actually done more than many professional players.
"If I hadn't been successful as a singer, I think I would have pursued a career as a footballer and probably by now I would have been a manager.
"That's a thought — I might have been in charge of Scotland by now."
Patricia Routledge was bitten by the acting bug when she was five, and among her many great roles, she made the nation laugh as Hyacinth Bucket in Keeping Up Appearances, and then played Hetty Wainthropp.
At one time, she was destined for a life behind a typewriter.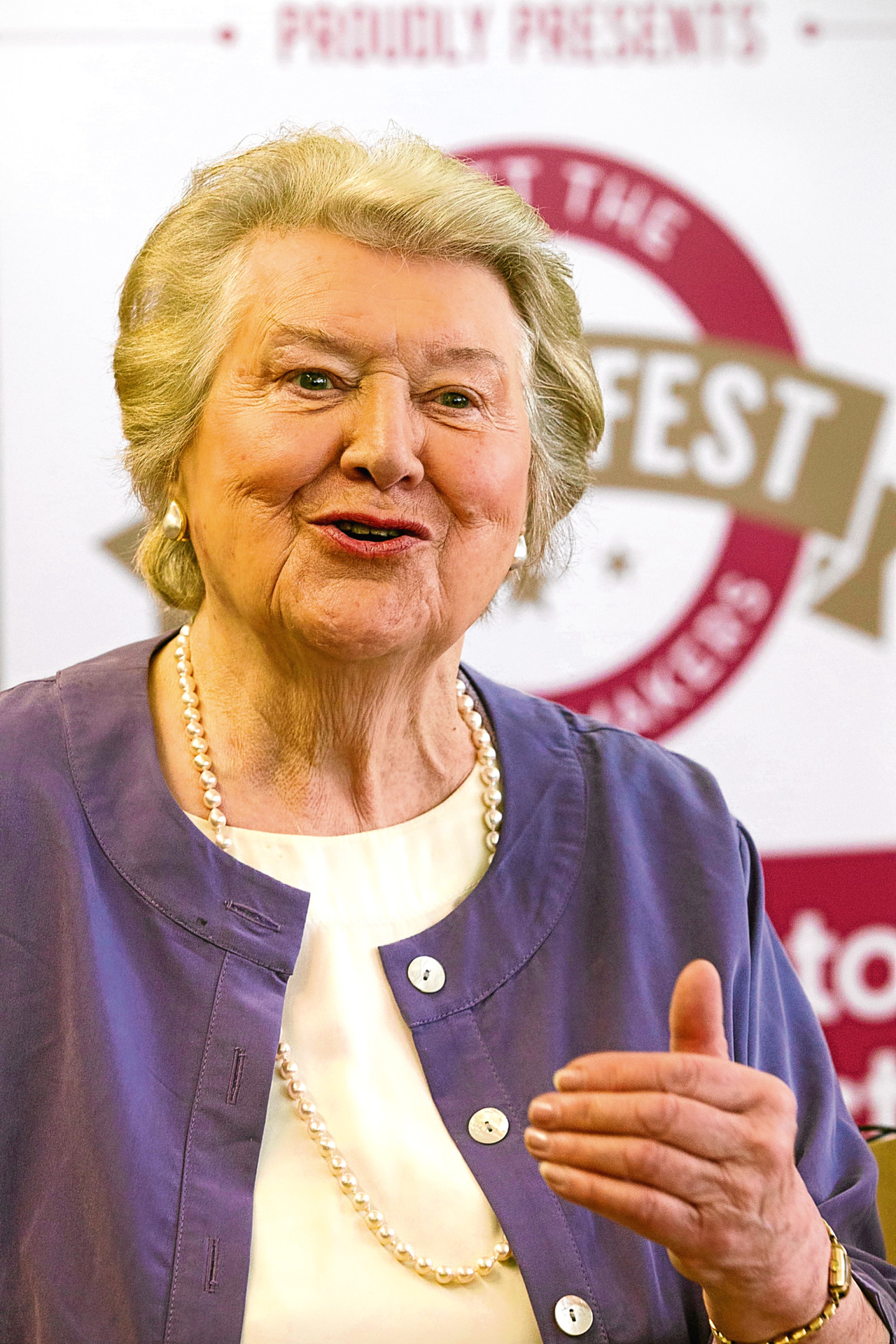 "It was my mother's idea to take a secretarial course," she explained.
"I always wanted to be an actress, since I marvelled at watching my first panto when I was a five-year-old.
"There were those who didn't take me seriously and who knew that being an actor was one thing, getting work as one was something very different.
"My mother insisted I took the secretarial course and I'll always remember having to do typing exercises while listening to Verdi. It was something to do with tempo of typing.
"There is no doubt if things had not worked out for me, I would have been a secretary, but I don't think I'd have been very good."
Joe Pasquale also tried various jobs before he became a star, but he believes his true vocation would have been on the railways.
"I liked train sets when I was a kid," said Joe. "So I think I'd have got a job on the railways if I had not started making people laugh.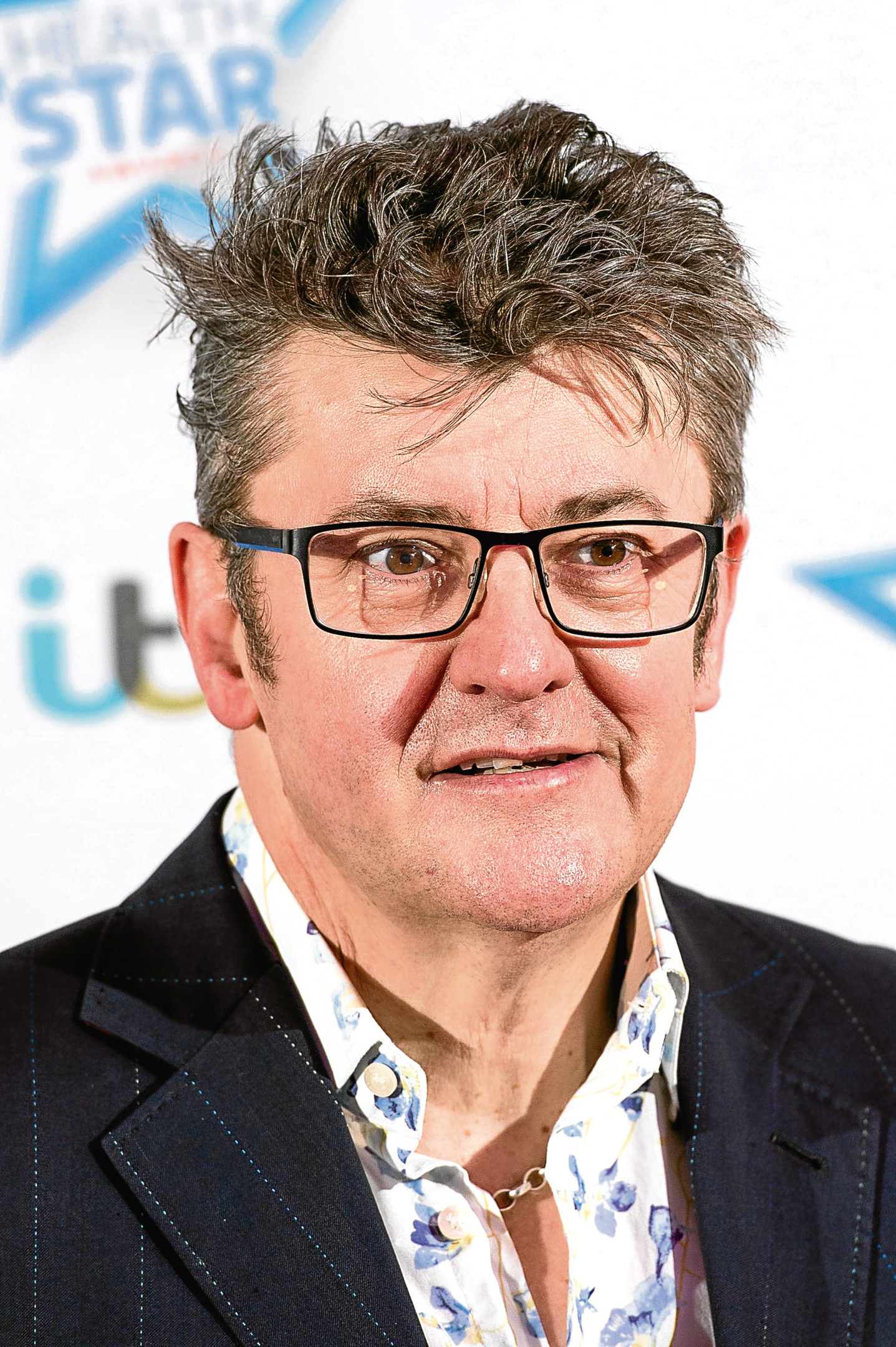 "Knowing me, I don't suppose I would have ever learned to drive a train or be a guard.
"There is only one job I would really have been good at — station announcer.
"Can you imagine how people would have reacted, hearing my voice?"
Britney Spears knows what she would have done if she had not become an international singing star.
"I think I would have become a nanny," she said. "I have always got on well with kids. They are very uncomplicated.
"To know you are helping a little human being grow up is something very special."
Jennifer Aniston might have been feeling your pulse if she had not become one of our most-popular actresses.
The American star revealed she has always been fascinated by the human anatomy.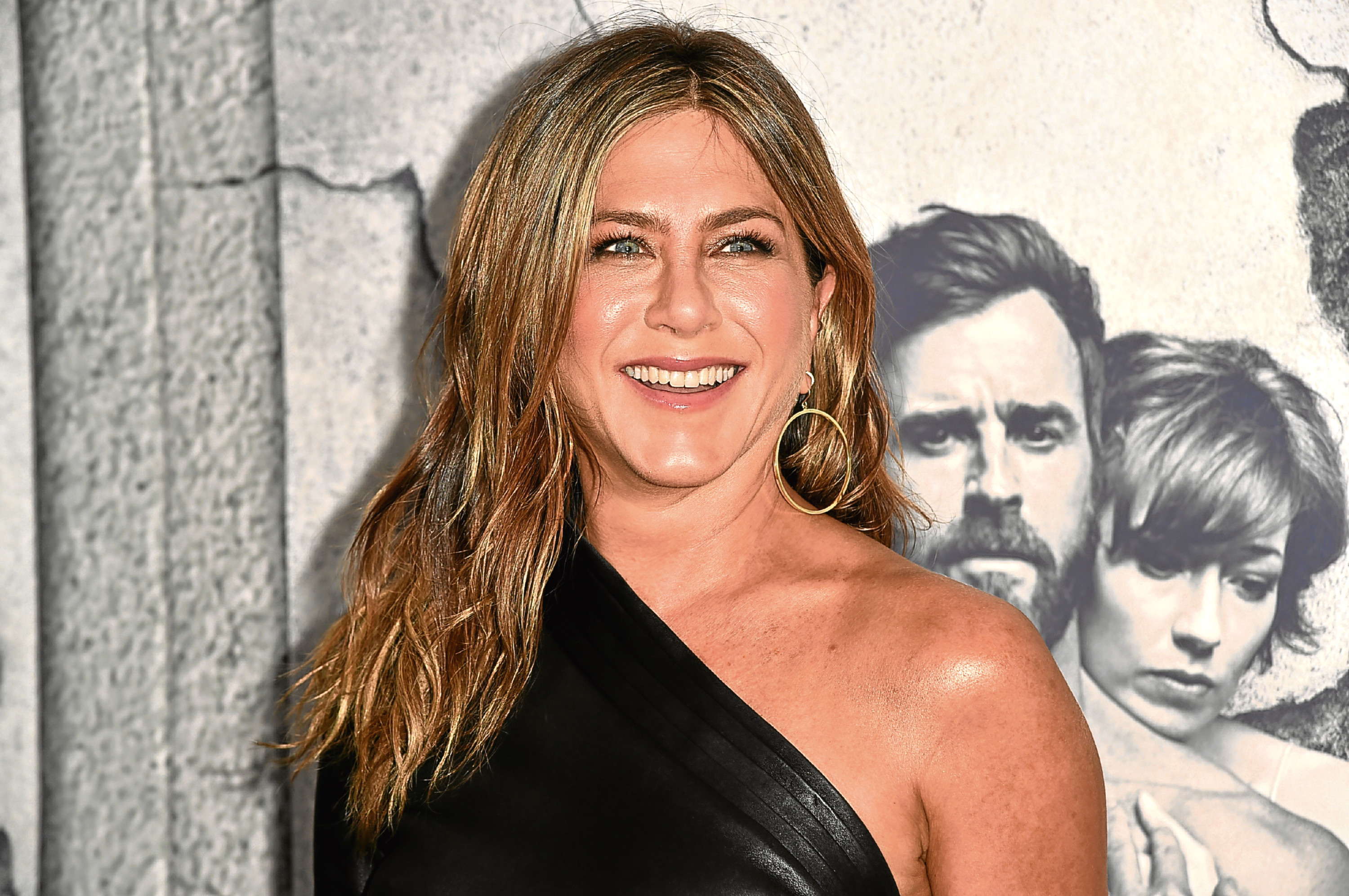 "It's amazing how we all work as human beings, how everything goes on inside us even when we are asleep," she said.
"I might have been a nurse or something, but knowing me, I would have wanted to go all the way and become a doctor."
Angelina Jolie seems pretty level-headed and has been known to care about people and the environment, but her choice of other occupation does seem a little strange — at first.
"I think I'd have become an undertaker," she revealed. "Despite being born into a theatrical family, it was not my first choice of career. Ever since I was a little girl, I thought it would be a good thing to be an undertaker.
"It sounds like this strange, eccentric, dark thing to do, but in fact, I lost my grandfather and was very upset with his funeral.
"How somebody passes and how family deals with it and what death is should be addressed in a different way.
"Becoming an undertaker would have given me the chance to help people through one of the worst events of their life."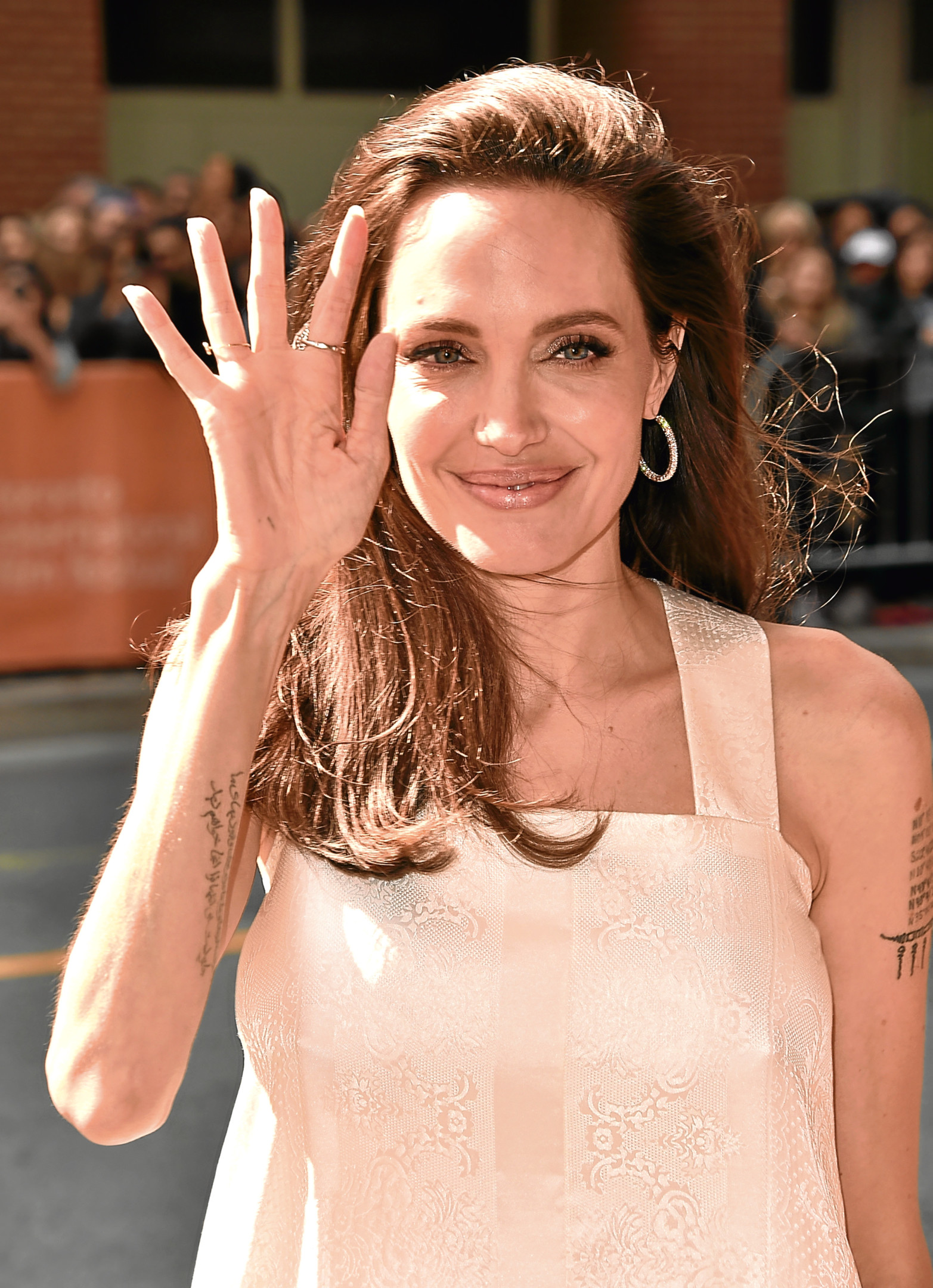 George Clooney likes to have the last word and has no hesitation in showing his enthusiasm for what he might have done.
"It was my dream, and still is," he said. "I wanted to be a Major League baseball player. That was all I thought about when I was growing up and when I was a teenager, I had trials with the Cincinatti Reds.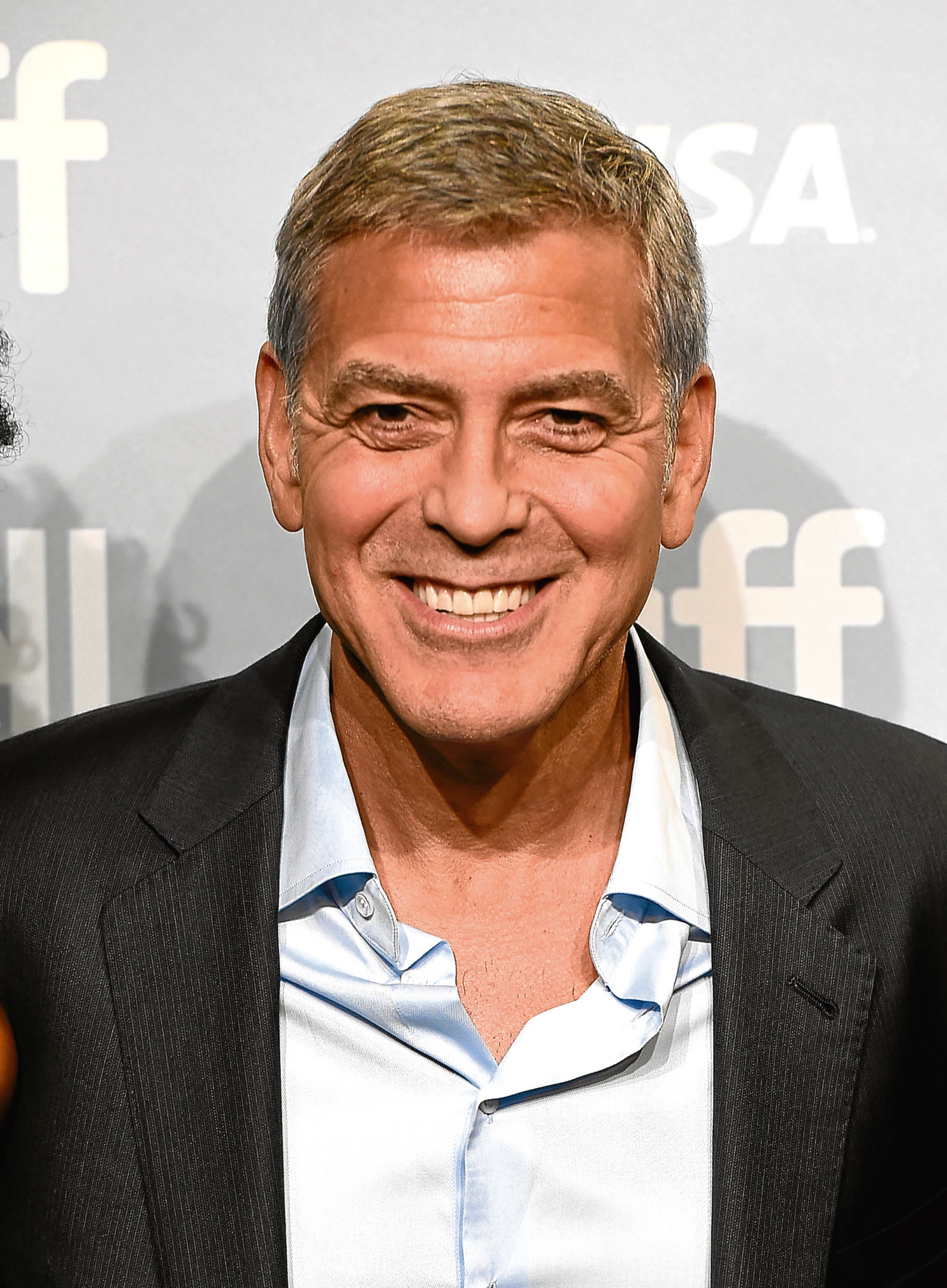 "Of course, I didn't make it and that was pretty devastating, but it didn't put me off my love of baseball or Cincinatti Reds.
"In a sense, acting is like playing baseball — you hit it and run."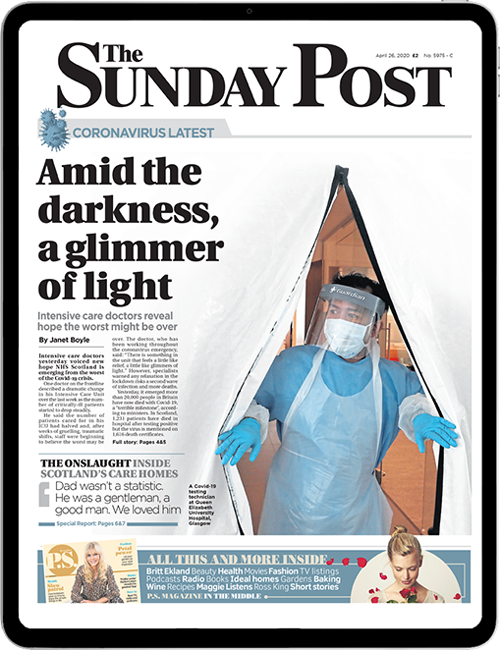 Enjoy the convenience of having The Sunday Post delivered as a digital ePaper straight to your smartphone, tablet or computer.
Subscribe for only £5.49 a month and enjoy all the benefits of the printed paper as a digital replica.
Subscribe