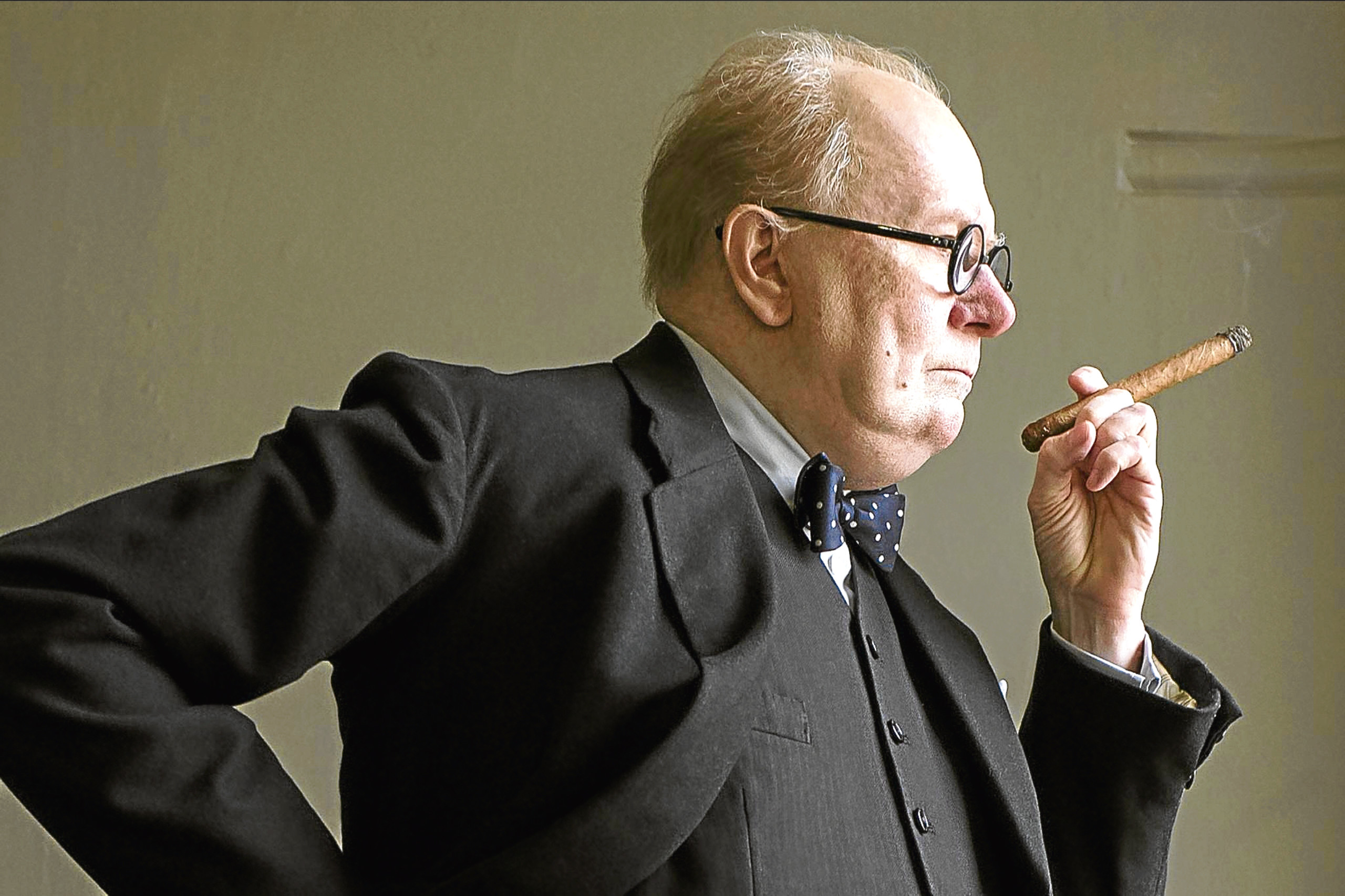 THIS time last year, we were all going La La for a certain little film starring Ryan Gosling and Emma Stone.
Now, instead of La La Land, the movie on everyone's lips is Three Billboards Outside Ebbing, Missouri.
Starring Frances McDormand and Woody Harrelson, it tells the tale of a mother who takes on the local authorities when they fail to catch her daughter's killer.
Grieving the loss of her daughter, Mildred Hayes rents three abandoned billboards near her home, each displaying a different message — "RAPED WHILE DYING". "AND STILL NO ARRESTS?" and "HOW COME, CHIEF WILLOUGHBY?".
The film may not be uplifting, but it has really captured the public's imagination, receiving four Golden Globe awards last month.
Now, with the BAFTAs taking place this weekend, the film-makers will be keen to see if they pick up any more wins from their eight nominations.
Three Billboards was inspired by real events. Producer and director Martin McDonagh spotted billboards about an unsolved crime while travelling in America.
Bafta nominations 2018: Shape of Water leads the way with 12 nods
"The rage that put a bunch of billboards like that up was palpable and stayed with me," he explains.
He used the real-life billboards to create a fictional scenario surrounding a woman and her need for her daughter's murder to be solved.
"Once I decided, in my head, that it was a mother, everything fell into place," said Martin on writing the screenplay.
The movie does face strong rivalry from The Shape Of Water, the tale of a mute woman's unique relationship with a strange amphibious creature.
The film has been creating a lot of awards buzz this season.
In fact, with 12 BAFTA nominations, it has received more than any other movie this year.
However, that same accolade didn't mean much for La La Land last year — which won just five of its 11 nominations — so we think our money would be perfectly safe on Three Billboards to win Best Picture.
With Frances McDormand having already taken home the Golden Globe for Best Performance From An Actress In A Motion Picture in the Drama category — and nominated for a Lead Actress Oscar — she must be feeling fairly confident that more awards success awaits.
Bafta announces EE Rising Star nominees – find out how to vote for your favourite breakthrough act
That said, Saoirse Ronan bagged the Golden Globe for Best Performance From An Actress In A Motion Picture in the Musical or Comedy category, and could give Frances a run for her money as Leading Actress, with her portrayal of Lady Bird in a coming-of-age movie of the same name.
And while Frances's Three Billboards co-star Sam Rockwell is almost certain to walk away with the accolade of Supporting Actor, it seems certain that the winner of Leading Actor will go to Gary Oldman, for Darkest Hour.
Playing Winston Churchill, Gary has impressed a lot of people with his acting talent this year.
The role meant Gary — who missed out on a BAFTA for Tinker Tailor Soldier Spy in 2012 — spent four hours every morning being transformed into Britain's wartime leader, including donninga fat suit.
He plays Churchill during the early days of the Second World War, when he was having to ponder whether to negotiate with Hitler or fight on against all odds.
The actor has already won the Golden Globe for Best Performance By An Actor In A Motion Picture.
In his acceptance speech, he commented: "Winston Churchill said: 'My taste is very simple. I am easily satisfied with the very best.'
"And I am surrounded by the very best. I want to thank my wife who put up with my crazy last year and a half," added Gary.
"I'm very proud of Darkest Hour. It illustrates that words and actions can change the world and, boy oh boy, does it need some changing."
The Animated Film category is also strong this year, with nominations including Loving Vincent, Coco and My Life As A Courgette.
Loving Vincent, the first-ever film to be animated using oil paints, was an ambitious project to bring Vincent Van Gogh's paintings to life.
With a budget of £5.5 million, 125 artists created 65,000 frames in Van Gogh's famous style, to tell the story of his life as the film's characters speculated on the truth about his passing.
However, despite Loving Vincent being so well produced and received, the award for Animated Film is likely to go to Coco, which tells the tale of aspiring musician Miguel, who is confronted by his family's ancestral ban on music.
Desperate to prove his talent, Miguel finds himself in the Land of the Dead.
He meets Hector, a charming trickster, and together, they set out to find out the real story of Miguel's family history.
Coco has already celebrated winning the Golden Globe for Best Animated Motion Picture, and with a nomination for Best Animated Feature Film at the Oscars, this could be the one to watch out for.
As for Supporting Actress, Allison Janney is hot favourite to take the crown after her success at the Golden Globes.
I, Tonya is the true story of competitive ice skater Tonya Harding, who rose through the ranks at the US Figure Skating Championships. Allison plays Tonya's mother, LaVona Golden, who was allegedly abusive towards the young sports star.
Despite the critical acclaim, she admits she was actually sad that she managed to portray Tonya's mother so well.
"Tonya came up to me and said: 'Wow, you were my mother. You played her perfectly,'" Allison revealed.
"I just almost wanted to cry because I felt so bad."
Whether or not Allison's all-too-real performance wins, the BAFTA awards will pay tribute to a great many film stars. And we don't have long to wait to find out who the winners are.
The EE British Academy Film Awards takes place on Sunday, February 18 at the Royal Albert Hall, and will be broadcast exclusively on BBC1.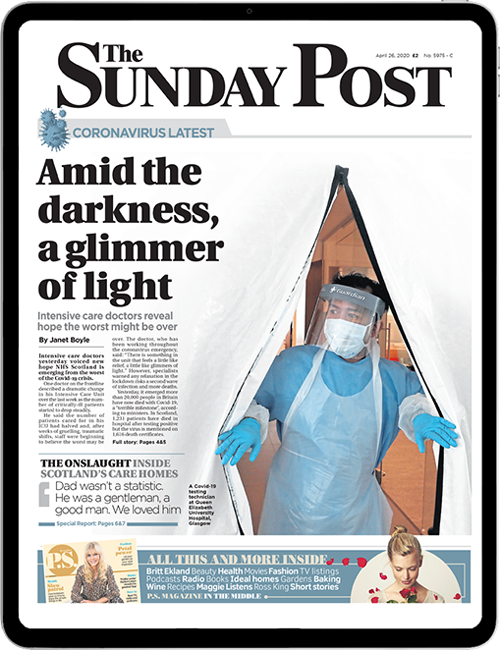 Enjoy the convenience of having The Sunday Post delivered as a digital ePaper straight to your smartphone, tablet or computer.
Subscribe for only £5.49 a month and enjoy all the benefits of the printed paper as a digital replica.
Subscribe