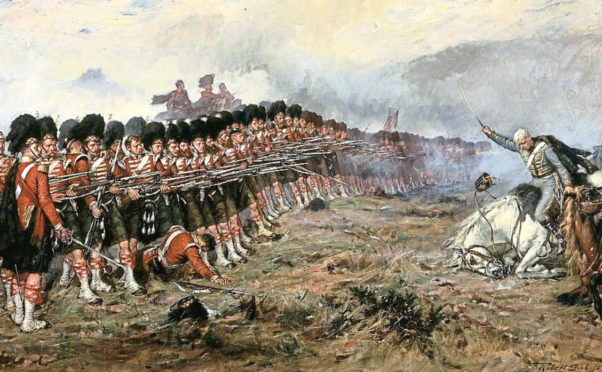 Russia's culture, history and politics have been both revered and reviled in the West.
And, despite being Britain's ally through two world wars, the nation still fuels our fears.
Sally McDonald asks historian Dr Mark B Smith the Honest Truth about this fractious relationship.
---
Why did you write this book?
Russian history has all the best stories. I wanted to write about Russians from all ages of history in a new way, one that had an open interest in current events.
Why is now the right time for it?
Our Russia problem is as acute as ever, and so is our problem of perception. You can recognise the danger or malice of certain Russian policies – in Ukraine, say, or in Syria – without assuming this is a strategy to destroy the West. Distorting Russian intentions and exaggerating Russian power is not a neutral thing to do. It's risky. Russia's allies and enemies all did this in 1914, when the country was imagined as a streamroller heading for the European heartland. This misconception was one of the causes of the First World War.
So is Russia a threat or not?
Russia's neighbours, especially Ukraine, have good reasons to worry. We further west need to support them while stopping a local crisis from becoming a global disaster. History shows Europe is more likely to be secure when Russia is an integrated part of it, a diplomatic, cultural and trading partner. A Europe of which Britain and Russia are equally valued and willing members, though, seems far off.
Should Britain, as a nation, be anxious about Russia?
Britain is right to be worried within reason. After all, the Novichok attack in Salisbury was a terrible event that required a response. But, despite the rhetoric, I'm not sure Russia has a concerted anti-Britain strategy.
Is there a history of aggression between our two countries?
Although Britain and Russia have not been to war often, we in Britain have often seen a rampaging bear on the horizon. In the 19th Century, imperial rivalry over India, Afghanistan and Central Asia led to risky decision-making in London and almost to war.
How has Russia been important to Britain in the past?
We've been allies at crucial moments – against Napoleon and in the two world wars, for example. The Cold War was a terrible period in international relations and for people in the Eastern bloc.
Do you make a distinction between ordinary Russians and their government?
As a historian, I've been interested how ordinary Russians have lived and endured, and how they've suffered and prospered in the past. Today, Russia is much more plural and open-minded than its unattractive politics and corruption suggest.
What do you hope this book will achieve?
I want readers to share my excitement about Russian history and to enjoy spending time with diverse characters. I hope this will remind readers what Russia has in common with the rest of Europe. I hope, too, they'll reflect on the real risks of getting Russia out of proportion. But I don't have an agenda beyond that.
Are you optimistic about Russia?
Russia's young people are indistinguishable from other Europeans. They are their own people, not their government's, and many of them are bold and inventive. Spend time talking to them, and you have to think the next generation will do better than ours.
---
The Russia Anxiety: And How History Can Resolve It, Mark B Smith, Allen Lane, £25