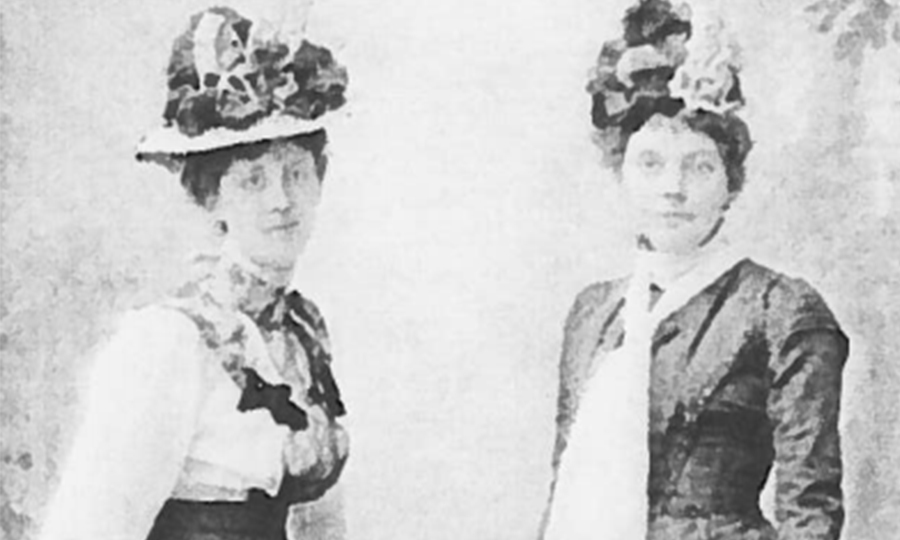 SARAH PEDERSEN, professor of communications and media at Aberdeen's Robert Gordon University, tells Laura Smith the Honest Truth about Caroline Phillips, a pioneering journalist who put her career on the line to spearhead the suffragette movement in North-east Scotland.
How did you first find out about Caroline Phillips?
I was doing a PHD on Edwardian women who wrote to newspapers about politics and came across a collection of Caroline's letters.
The fact she was both a journalist and a suffragette was fascinating to me.
Who was she?
Caroline was born in 1874 in Kintore, near Aberdeen. She was a female journalist for the conservative Aberdeen Daily Journal, which was very unusual at that time.
She was also honorary secretary of Aberdeen's WSPU branch, more familiarly known as the suffragettes, from 1907-09.
How did she contribute to the suffragette movement?
She organised the Aberdeen branch, wrote letters to the press and organised a march in Edinburgh in 1907.
She organised different suffragette leaders coming up to Aberdeen, including Emmeline Pankhurst and her daughters Sylvia and Christabel, which we know though their correspondence.
She also gives her opinions about policy in some of the letters, some of which is not taken very well by the leadership.
Tell us more about her letters.
This resource is unique as there isn't much archive material associated with the suffragettes.
After 1910 they became very militant and didn't keep a lot of documents with people's names and addresses on them due to police raids.
What's amazing is Caroline writes on newspaper-headed notepaper, so she's mixing her roles as a journalist and suffragette leader.
Her correspondence is addressed to her at the newspaper office on Broad Street.
One letter from her editor warns that if she doesn't stop being involved in women's politics she may lose her job.
How did Caroline juggle her roles as suffragette and journalist?
There were very few women reporters in the UK at the time.
The Daily Journal was vehemently against women's suffrage but Caroline was able to get pro-suffrage arguments into more conservative newspapers through the Letters To The Editor column.
But it was a problem for her job. In one letter she complains to the Liberal Party she's been asked to cover their meeting but they won't let her in because they think she's a suffragette and she'll disrupt it.
What was her relationship with the Pankhursts?
There was tension between Caroline and the Pankhursts after she was hesitant to attack the Music Hall when Chancellor of the Exchequer, Herbert Asquith, visited in November, 1907.
A later letter from Christabel warned Caroline she wasn't being militant enough. She was trying to walk a line between being a militant suffragette and getting on with people in Aberdeen and faced criticism for it.
Then in 1909, a telegram said Sylvia Pankhurst was to take charge of the Aberdeen branch and Caroline was out. She was the last Aberdonian woman to lead the movement.
Things then became more militant in Aberdeen and across Scotland.
What did Caroline do then?
That was the end of her involvement in the suffragette movement.
In 1913 she inherited a hotel in Banchory and left journalism. In her going-away speech, her editor said: "If only she hadn't been involved in other things she would have made a good reporter."
How can people find out more about her?
There's a free event about Caroline at The Glasgow Women's Library on Saturday.
There will be a talk and conversation café, and attendees will get an edition of her letters.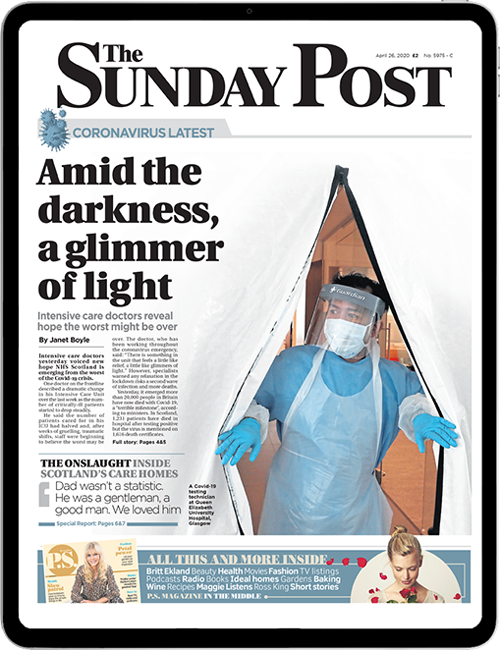 Enjoy the convenience of having The Sunday Post delivered as a digital ePaper straight to your smartphone, tablet or computer.
Subscribe for only £5.49 a month and enjoy all the benefits of the printed paper as a digital replica.
Subscribe