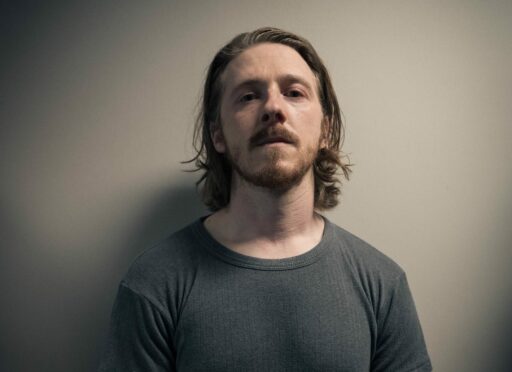 The Brink's-Mat robbery has kept Sunday night viewers hooked for six weeks but, as the BBC drama reaches a climax tonight, creator Neil Forsyth admits the story has intrigued him for far longer than that.
Forsyth gathered so much information on the 1983 robbery alongside researcher and historian Thomas Turner – much more than six hours of television could contain – that the pair decided to write an accompanying book on the heist and its aftermath.
Their account of the world's largest robbery, when an armed gang stole gold bullion worth almost £26 million, and the raid's aftermath was just about to go to the printers when they were contacted by one of the robbers who wished to speak for the first time.
Micky McAvoy was regarded as one of the architects of the heist and was sentenced to 25 years for his part in the crime. He was released in 2000 but had never spoken about the robbery publicly.
"We received an email out of the blue from McAvoy in autumn last year," said Forsyth, the Scottish Bafta-winning writer behind Guilt and Bob Servant. "We asked if he would speak to us for the book, and he agreed. In the end, we spoke on the phone for an hour or two, and it was fascinating. He was an elderly man who wanted to finally tell his side of the story. Why he decided to do so now, for the first time, I really don't know.
"It's important not to forget the fact it was a violent robbery. But it was also 40 years ago, and the Micky McAvoy we spoke to was a much older man, who was very polite and straightforward. He had been sentenced to 25 years for the robbery, so he had no problem talking honestly about his role in it."
Forsyth said the interview was significant because, apart from being the only one he gave, McAvoy revealed information that could change the perception of the robbery.
"The suggestion the robbers knew two tons of gold was in the depot has never been publicly suggested before," said Forsyth. "A fundamental aspect of the Brink's-Mat story has always been that the gang was surprised to find three tons of gold. It might be that McAvoy's account is true, it might not be, or the truth might be somewhere in between. But his version should certainly be taken seriously."
Forsyth and Turner spoke with 71-year-old McAvoy just a few months before his death in January, and Forsyth was saddened to hear he died so soon afterwards.
On his chat with McAvoy, he added: "The book was literally about to go to the printers. We bought ourselves a few days and turned the conversation with McAvoy into a final chapter. I'm pleased we managed to get it in. It felt appropriate in some ways for him to have the last word."
Ahead of the final episode airing on BBC1 this evening, Forsyth said he was delighted with the reaction to the series, which features an all-star cast including Scots stars Jack Lowden and Emun Elliott. After the actual robbery is dealt with in the first episode, the series charts how the stolen gold re-entered the market, with the proceeds laundered through massive development schemes.
"To attract over eight million viewers, which is what episode one has now reached on iPlayer, is astonishing really, and the response in general has been fantastic. It's been years of work so for the show to land so well is very gratifying."
The Gold final episode is on BBC1 tonight, 9pm, with all episodes on iPlayer.
---
The interview
Since the day of the Brink's-Mat robbery to now, 39 years later, Micky McAvoy has never granted a public interview. But, he says, the time has come.
On the day, there is a nervous wait and a growing silence, until the line crackles and Micky McAvoy announces himself in a Cockney accent undimmed by age.
We start where McAvoy started, with the planning of the robbery. It is the first of several areas where McAvoy wants to right the record, as he answers our questions firmly and without prevarication.
What would be the largest robbery in the world came about, according to the man who organised it, from his opportunistic hard work. McAvoy says he met the corrupted Brink's-Mat security guard Tony Black with "two other men", not named by McAvoy but likely to be Brian Robinson and Tony White, every Friday for "around three months".
Black told McAvoy about the mounting riches being stored at the depot. It is here that McAvoy makes his most startling revelation. "It's been coming up to nearly 40 years of the same story being dished out,' he says, "and none of it is true."
A central plank of that story has usually been that the robbers had no idea that much gold was in the depot when they broke in. According to McAvoy, "nothing could be further from the truth".
"This wasn't 'Oh, we just got in the doors, stumbled in there'," says McAvoy.
"It wasn't that at all. We got ready every week, every Friday. We would have two vans, the cars, a place where we used…and then the place we went back to was separate, so it was clean. I used to meet Black every Friday night after he finished work down the Heathrow area and he'd say 'there's two million, there's three million', 'cos he could see roughly.
"Then he started off giving me four million, six million. Ten. In gold. And then the night of 25 November, I met him at Heathrow and he told me there's two ton of yella. Which means gold.'
On learning there were two tons of gold, in the Brink's-Mat depot, McAvoy worked out the street value of "about 17 million" and told the rest of the robbery gang. "I said, "We're going tomorrow.'" That was the reason that the robbers took two Transit vans, he explains: "You can't put two ton of gold in one van. The wheels would be down on the floor. It's crazy!"
On the day of the robbery, there were not two tons of gold but three.
When Black finished work around 6pm, there is likely to have been roughly two tons of gold in the depot, with another ton arriving without his knowledge after his departure.
McAvoy disputes the suggestion, made by the prosecution in court and reported in the press, that Black told the robbers there was "a normal amount, somewhere between £1 million and £2 million" in cash and valuables in the depot on the day of the robbery, rather than two tons of gold. "It's in the court documents that he said 'two ton of yella"," insists McAvoy.
"When we went in on a Saturday morning, we knew there was two tons of gold, but there were three tons, there was a million pound in cash in the safe in the vault. But all the combinations got changed on the Friday. So, we didn't get the money from inside the vault, but we went in there for the gold."
There is some supporting evidence for this version of events buried in the witness statement of the security guard Robin Riseley, who insisted that the robbers started removing the boxes of gold from the vault as soon as they got in and that they continued to do that while he attempted to remember the codes for the safes. Not only did the robbers know that a large amount of gold was there, says McAvoy, but they had a clear plan of what to do with it. He confirms the belief that there were six robbers as "absolutely accurate".
After the robbery, the six men took the gold to a hiding place where it was "cut into two parcels".
The following day, "one and a half ton went with me, and I took it somewhere. And to this day, no one's ever been in there. It was safe. And a fellow I know, he took one and half ton. He was involved in the robbery as well. And that was it."
In the week between the robbery and his arrest, McAvoy went back to normal. "I had a building company, so I would just go there. Our mother was in hospital. She had a couple of heart attacks, so I was going up to the hospital every day." He was going to sit tight "till it settled down". The problem was Tony Black, the compromised, and now regretful, security guard.
The Gold: Writer with the Midas touch on bringing infamous heist to life
"When I first met him," recalls McAvoy, 'I said, "I don't trust you. There's something about you." I said, 'I won't ever betray you. Don't betray me. The only way you're gonna get arrested is if you open your mouth. No one's gonna betray you.' And no one did; he just betrayed himself." McAvoy notes ruefully, "Within the week, he was cooperating with the police."
When McAvoy and Robinson were convicted and sentenced to 25 years, they received their sentences politely, with McAvoy thanking the judge. "We was gonna be a benchmark. You steal a lot of money, you're gonna do a lot of time," he says.
We ask McAvoy about the suggestion that there was an escape attempt foiled when he was on remand in Brixton. He confirms the escape was to be organised by former criminal associates after McAvoy had passed them control of his half of the gold. "I was holding…one and half of this gold out of the three tons," he says.
"So then, I was getting messages, can you hand the one and a half ton of gold to us to look after? I agreed, but it was also agreed that there was going to be an escape from Brixton prison."
The prison authorities were tipped off about the daring escape plan, which was to involve a helicopter plucking McAvoy from the prison yard, and he was hurriedly moved at 5am to the higher-security Winchester prison.
"And that was it. I can't escape from Winchester, so I went on this hunger strike for 36 days to force 'em to move me back to London. All my security then just elevated. They said you're not gonna escape in a helicopter or anything else, hence why I spent the next 11 years in a special wing."
When the police suggested that McAvoy could return some of the gold in exchange for a reduction to his sentence, while keeping a sizeable amount of it, McAvoy told his fellow robbers the plan.
"I sent a message outside: 'This is what they wanna do.' And people outside went, "Yes, you just do the negotiating,"' he recalls. 'I then put a message outside to people, they're saying, we put the shares back…we can get our sentence cut and still cut the rest of the money between us. And they agreed."
McAvoy's position is that he ultimately agreed to give back 'six hundredweight', as did Robinson, meaning the police would recover just over half a ton of the
Brink's-Mat gold. That would leave over two tons, worth over £20 million at the time, that the police would not seek to recover. In return, McAvoy and Robinson's sentences would be reduced from 25 years to 18 years.
"Our share was gonna go back because we were going to take that trade," says McAvoy.
"And the rest would've been cut up between the people involved in it."
The deal never happened. When asked why, McAvoy tenses. "Greed," he says, more than once.
McAvoy was a convicted, sometime violent armed robber. He was also a man who believed in what he saw as the traditional criminal code. "I know a lot of people would've just gone, I'll put people in it, (give) evidence against them," he says about the period following his arrest, when he saw 25 years of imprisonment looming. "That's not me. That's not how I was brought up."
When McAvoy asked his criminal associates to pass the agreed 12 hundredweight to the police, word came back the gold had gone.
McAvoy belatedly realised he had walked into a trap the moment he handed over the gold. The betrayal had begun with the tip-off that cost him his escape. "You've been asked to hand over the one and a half tons for 'we'll get you out, we're gonna help you escape', and all of a sudden Scotland Yard got involved,' he recalls bitterly.
For McAvoy and Robinson, their shared ownership of the gold had been inadvertently relinquished when it left McAvoy's control.
He had been betrayed by his fellow robbers, his fellow south Londoners, and nearly 40 years later, his outrage remains. He explains it was "treachery by your own; they were worse than the grass. They got what they wanted. I was in the prison doing the 25 years and they just kind of had a good life."
McAvoy won't name names but feels it was his belief in the criminal code, to not implicate others, that made him an easy target for treachery.
"They knew that you would never betray 'em and give evidence against 'em. They
knew that.
"They knew your history, your background, you was never gonna do that. What they done, they left just a big knife in your back."
It might have been some of his fellow robbers who took his gold, but it was others who sold it.
"I knew one person who was involved with us at the time. He took eight million from that gold that was done. And other people, four million, five million, three million. The gold went," he says.
His memories are clear and anger at those who wronged him undiluted but this is not the 32-year-old professional armed robber who had a fearsome reputation, embodied by his Mad Micky nickname.
This is a 71-year-old widower, who is concerned that his late wife Kathleen McAvoy is treated with respect by those who choose to tell the Brink's-Mat story.
Often her role, as the girlfriend of the married McAvoy at the time of the robbery, has been presented with titillation.
In fact, McAvoy clarifies, after they married in Leicester prison, Kathy was his second wife for nearly 40 years, loyally visiting him in prison for 16 years "when everyone else left me for dead". After his release in 1999, McAvoy and Kathy lived in Spain for a long period before returning to England. He is, he says, "cut off from everybody".
When asked if there is anything he has left to say, McAvoy returns to Unit 7 at the Heathrow trading estate and the morning of 26 November 1983. The man who organised the biggest robbery in the world wants the world to know it wasn't an accident. "A lot of work went into that," he says. "Don't make it look cheap."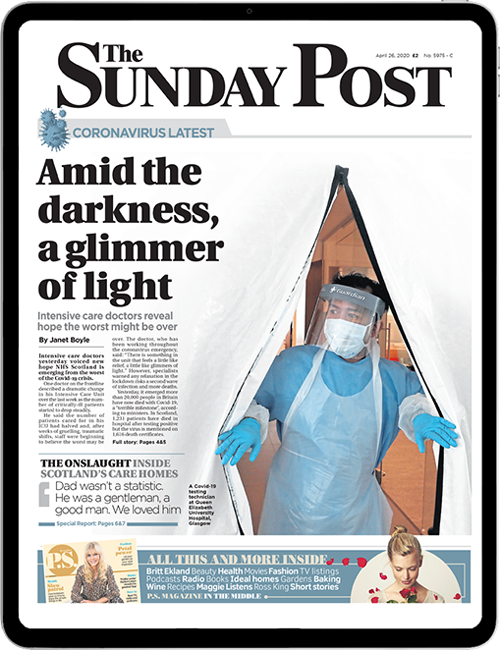 Enjoy the convenience of having The Sunday Post delivered as a digital ePaper straight to your smartphone, tablet or computer.
Subscribe for only £5.49 a month and enjoy all the benefits of the printed paper as a digital replica.
Subscribe