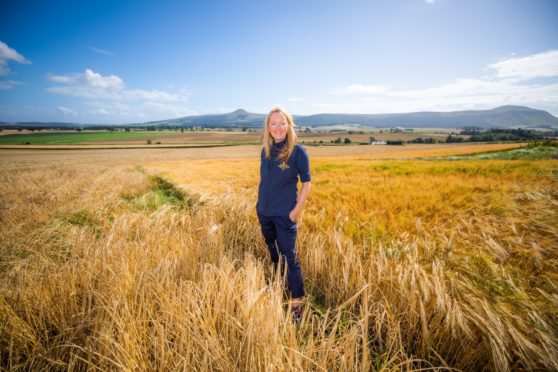 Farmers in Scotland are facing the most challenging times for generations due to a perfect storm of Covid-19, Brexit and global warming, experts have warned.
Every agricultural sector has been hit by turbulent markets creating an unprecedented climate of uncertainty for farmers.
A slump in consumer confidence and the prospect of a deep recession have changed the nation's shopping habits while farmers have been forced to adapt to find alternative markets for their produce, and will have to compete for business on new terms once Britain leaves the European Union.
The cumulative effects of more extreme weather have also had a devastating impact on crop yields due to periods of drought and flooding.
Paul Flanagan, Scotland director of the Agriculture and Horticulture Development Board, said: "It's been as challenging as it ever has been in farming. No matter how good a farmer you are, there are challenges there which are outwith their control. It's going to be quite a bumpy road from here.
"Covid has had a massive impact on the way we live and our attitudes and behaviour. From a trade deal perspective, we're going to be leaving the EU. It's going to be challenging in the short to medium term. Then Scotland is not unaccustomed to challenging weather, but for agriculture, it's the cumulative effects.
"Individually, we get through the different problems, but collectively they add up. Whether it's lower yields, higher costs or a combination, it's impacting on the bottom line for farming businesses."
Farmers in Scotland had already been facing complex pressures before the coronavirus pandemic. The 2016 decision to leave the EU had left growers and producers facing renegotiated trade deals and increased competition from major agricultural exporters such as the US, New Zealand and Australia.
A series of extreme weather events since 2018's drought also had a catastrophic effect on yields of crops and grazing for livestock.
The National Farmers' Union Scotland has also revealed the stagnation of prices received by some producers, in some cases flatlining over almost quarter of a century:
This month, the average price that dairy farmers will receive for milk will be around 27p per litre. The average milk price received by farmers in July 1996 was 26.7p per litre
Strawberry values have "remained static" since 1996 despite increasing grower costs
Wholesale egg prices are the same today as they were in 2011
The retail price of beef mince today is the same as it was nine years ago.
The NFU has also warned that this year's wheat harvest could be down by a third – the worst since the 1980s – due to a wet February followed by a hot, dry spring. Andrew Barnes, a professor of rural resource economics at Scotland's Rural College, said Covid-19 inflicted a "demand shock" on supply chains, though they proved to be robust.
But he believes uncertainty about the future makes farmers reluctant to make investments to boost resilience in the agricultural sector.
He said: "Uncertainty in the long run affects you because if you're not investing in the business then you're going backwards."
Professor Barnes led a project funded by the Scottish Government to identify measures which could help increase productivity and efficiency for farmers, with education emerging as a key area for intervention.
He said farmers needed to be encouraged to become more entrepreneurial to help them make the most of consumer habits switching to favour local produce.
They also need to prioritise good business management practices such as record-keeping, and make sure they are getting maximum use from hi-tech agricultural machinery.
Prof Barnes added: "The productivity project we did was about resilience, and how we can manage that resilience given the fact that farming naturally has these ups and downs but it also has big shocks. It gets through it so you do have this perfect storm. It's about changing consumption patterns as well.
"If we are heading to a no-deal Brexit then there will be some significant issues for our trade in terms of where we're selling to, the cost of it and imports as well. I would say Brexit for most sectors trumps Covid in terms of the risk."
But coronavirus also caused major upheaval, particularly due to the shutdown of the food service industry.
Thousands of litres of milk – which would normally have been used in coffee shops or for cheese on pizzas – had to be poured away because it could not be stored.
Demand for malting barley used by brewers and distilleries also slumped due to pub closures, and recorded its lowest June figures since 1990. Some farms were also affected as their staff work in close proximity or needed to shield or self-isolate, leaving them struggling to harvest fruit or care for livestock.
Pork remained in high demand as an estimated 80 million bacon sandwiches were eaten during lockdown but the price is now predicted to slide. But in the three months to June, British dairy farmers lost out on more than £41 million as milk prices were slashed. Sales of beef mince in the retail market rose by 10% in the four weeks to April 19, but less steak was sold, meaning the price of beef fell to its lowest weekly average in more than five years.
Duncan Macalister, who keeps 150 breeding cows and 650 ewes on his 2,000 acre farm near Tarbert, Kintyre, survived the BSE and foot and mouth crises but said: "Covid and Brexit together could really be a shambles."
Mr Macalister said: "A lot of the problem has been the consumer and a whole generation who can cook mince, steak and a burger and that's about it.
"For a while it was pretty dire. Going forward with Brexit on the horizon, that could really screw everything up for farmers if we crash out of Europe with no deal.
"We have seen uncertainty before but this coming out of Brexit could almost be the perfect storm.
"We'll just have to find a way round it as that's what farmers do, we'll tighten our belts and have to suck it up because we have no other choice."
---
We're yet to see the full impact of Covid. It's an uncertain time
Sixth-generation farmer Alison Milne grows and malts barley for the beer and whisky industries and has never known conditions to be so difficult.
Mrs Milne and her husband Daniel run Crafty Maltsters from their 750-acre mixed cereal and livestock farm in Auchtermuchty, Fife, and saw demand slump as breweries and distilleries were hit by pub and restaurant closures.
The 40-year-old farmer said: "In an economic sense for the whole country it's definitely as challenging as it's ever been and that applies to agriculture too.
"I do definitely see opportunities and ways we can make a contribution that helps with the recovery.
"I've got children and that's where I feel the future is most uncertain when you look at the level of job loss and wonder what the opportunities for the future are going to be for them.
"We have definitely seen an impact from Covid. There was a lot less demand on the malting business, although it is picking up because breweries and distilleries are up and running again. It has decreased but not gone completely.
"But I think we're possibly yet to see the full impact of Covid on the grain supply chain.
"There's certainly a suggestion from the grain trade and maltsters that they have a huge carry-over of grain, so there's likely to be less of a demand for malting barley. Our barley contract is based on the wheat futures market so it's very volatile because it's dependent on what's happening elsewhere in the world. Maltsters will be looking at what stock they've got in then issuing contracts, so it's very volatile. It's a very uncertain time."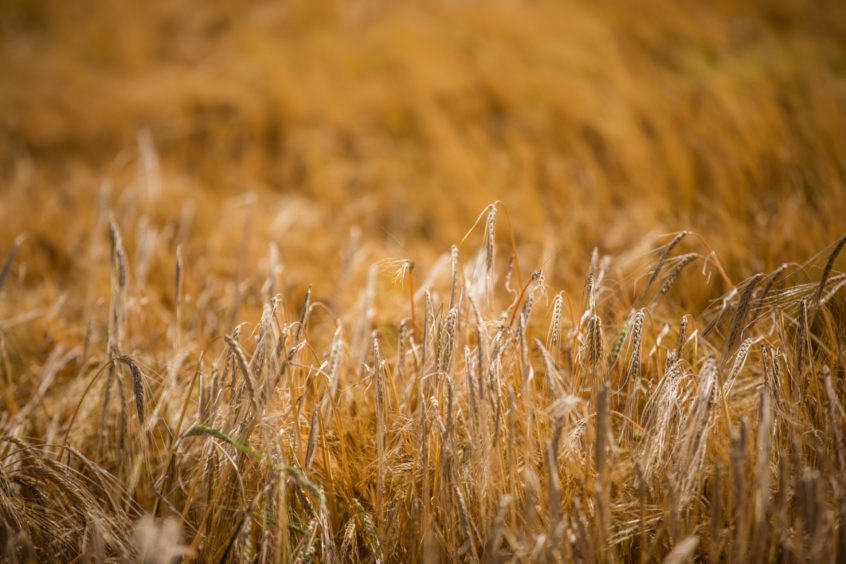 The Milnes use 250 acres for growing barley and produce 180 tonnes of malt from 200 tonnes of grain for the domestic market every year. The remaining 350 tonnes of the barley harvest is classed as carry-over and is sold to a grain merchant.
This year's harvest has also been delayed by the weather, and heavy rain can mean the quality of the crop is affected and it cannot be used for malting.
Heritage varieties of barley are also more vulnerable to rain and storms.
Mrs Milne added: "The weather has a massive impact because you need to meet a certain quality to sell malting barley so that's related to nitrogen levels, which is impacted by the weather."
---
NFU Scotland president Andrew McCornick: Small steps matter and we can all vote with our feet
As we emerge from the pandemic, and prepare for Brexit, we must ensure that the positive lessons on food security and standards are preserved.
As food producers, we take great pride in what we produce here in Scotland. We meet some of the highest production and welfare standards in the world and provide assurances that guarantee the delivery of quality Scottish food and drink to the table.
At the start of the pandemic, I pledged that Scottish farmers and crofters would do everything they could to ensure that the nation's plates and glasses remained full and we have stepped up to the challenge.
Our commitment has seen those supermarkets, stores and shops able to trade safely in the past five months rewarded with soaring sales for Scottish produce and growing customer numbers. And now, our restaurants, cafes, bars and takeaways are able to ensure Scottish food and drink tops the menu.
The frailties exposed in our food chain during Covid give us an opportunity to drive change for the benefit of farmers and of consumers. The way the food chain currently operates has had a profound impact on the returns to farmers for many years.
We believe that Scottish and UK shoppers want a retail sector that delivers value for money, protects the environment, supports home-produced food and drink and rewards those that supply it fairly and equitably. With the ongoing support of Scottish shoppers, we can ensure that risk and reward across the whole food supply chain – from farm gate to supermarket shelf – is shared fairly.
Small steps can make a big difference and the public has the ability to vote with their feet and support those businesses where the best interests of Scottish food and farming in the future are being served.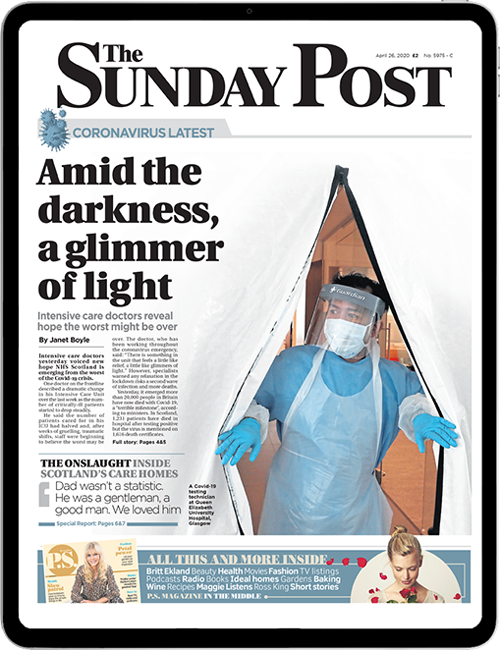 Enjoy the convenience of having The Sunday Post delivered as a digital ePaper straight to your smartphone, tablet or computer.
Subscribe for only £5.49 a month and enjoy all the benefits of the printed paper as a digital replica.
Subscribe