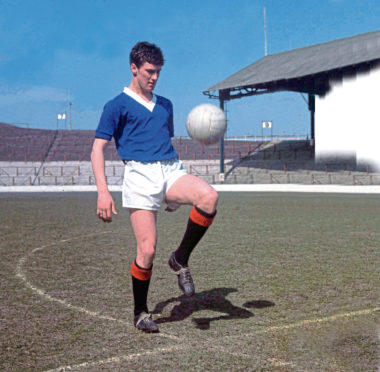 We all enjoy a bit of entertainment in our lives.
And right now, people are desperate for something to make them smile.
That's why most of us are extremely thankful that Scottish football has been allowed to continue during the current lockdown.
But let's be honest. The matches we're all watching on television or a laptop this season aren't some of the greatest in the history of the game.
Nevertheless, we're grateful for them. They provide a touch of normality during these strange times.
What else would many of us talk about without the trials and tribulations of our football teams?
There are several reasons why we've not seen many encounters that will live long in the memory.
The absence of fans is a major factor.
Professional football without supporters can be hard going at times, and I'm not sure those within the game realised how much they would miss the paying customers until they suddenly weren't there.
The roar of the crowd has a bigger influence than we thought it might.
Just the other day, I listened to Micky Mellon talking about how much he was looking forward to the return of fans.
"It will add to the games all around the country. At vital times, crowds change environments," said the Dundee United boss.
How right he is.
I've no doubt we'll see a better and more-entertaining product once the turnstiles start clicking again.
Crowds force the pace of a game. They encourage spontaneity and force that little extra effort out of players.
But games taking place in front of empty stands have exposed another element of modern football that makes me fear for the future.
Is it possible that we're over- coaching young players?
I'm not talking about coaches working to develops skills and technique. We can't have enough of that.
There is, however, a lack of flair and creativity in our game.
Watching a match behind closed doors gives you the chance to watch managers issuing instructions.
Many seem obsessed with their men maintaining a strict formation. They'll even bark at players to move his position by only a yard or two.
And we live in the era of the pressing game. That's all about stopping the opposition by closing them down and breaking up the action.
There's nothing wrong with teams trying to win the ball – fans have been shouting "get stuck in" for generations – but it's not always easy on the eye.
Which leads to my main concern. Where have the great entertainers gone?
There's a current dearth of entertainers, never mind great ones.
I'm not expecting clubs to suddenly unearth a modern-day Jim Baxter, Jimmy Johnstone, Willie Hamilton or Gordon Strachan.
Those days, it pains me to say, have probably gone.
Morton's Andy Ritchie won the Scottish Football Writers' Association Footballer of the Year award in 1979.
Would he get a game these days? It's unlikely, because hard work trumps natural ability for most managers.
But it would be nice to see someone like a James McFadden getting a regular game.
There are one or two flair players still about.
Rangers' Ryan Kent is good to watch when he's in the mood, and Ryan Christie of Celtic has often shown a football brain can still overcome brawn.
Hibs' Scott Allan is capable of changing a game with a sublime pass, so let's hope the health issues he revealed on Friday are no longer a hinderance to his career.
I had high hopes for Lewis Smith of Hamilton Accies, but injuries have slowed down his progress.
What Scottish football needs are players who put bums on seats.
The seats are currently unoccupied but, fingers crossed, it won't be like that forever.
Fans have been incredibly loyal to their clubs.
They've shelled out large amounts of money to pay for season tickets without being able to attend games.
The big question – and it's one football can't ignore – is whether or not supporters will continue to part with their cash.
There are bound to be many other demands on time and finances when we're finally set free from lockdown.
Fans will then have to decide if Scottish football offers them value for money.
It will no longer be a case of watching because there's nothing else to do.
Maybe the clubs will benefit from a post-lockdown bounce, and everyone will be desperate to again take in the match-day experience.
That's unlikely to last long. Fans want to be entertained. They demand it.
Coaches that concentrate on skill, not just strength, will help Scottish football prosper – on and off the park.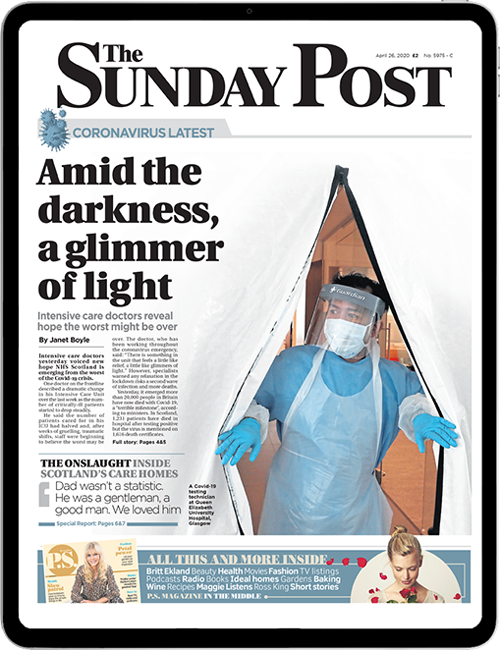 Enjoy the convenience of having The Sunday Post delivered as a digital ePaper straight to your smartphone, tablet or computer.
Subscribe for only £5.49 a month and enjoy all the benefits of the printed paper as a digital replica.
Subscribe