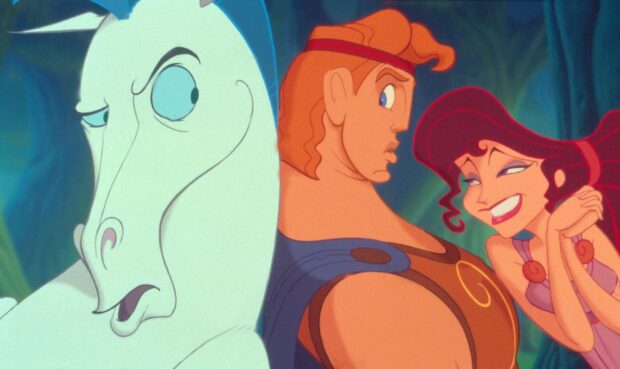 The tales may be as old as time but the myths of ancient Greece have been forever rewritten and rebooted to suit the changing times.
And now they are being revisited in the #MeToo era to give voice to the women who, if they appeared at all, were most often sidelined, tricked, lied to, abducted, assaulted and very often murdered.
Greek mythology has enjoyed a resurgence of popularity after a series of literary breakout bestsellers, retelling the old stories for new times.
Written by women authors and aimed at female audiences, these new takes on old legends reframe badly treated or maligned women from the original myths as the central figures of their own stories.
Many booksellers hail Madeline Miller's The Song Of Achilles, which embraced the homoerotic undertones of Achilles' relationship with his companion Patroclus in Homer's Iliad, and tells of an epic love story between the two, as the start of the trend.
The book was published in 2011 but is now being discovered by a new generation of female readers and has built a robust online following, with the hashtag #thesongof achilles amassing more than 92 million views on TikTok.
Miller followed its success with a feminist retelling of another Greek myth in her 2018 novel Circe, which was a hit upon release. Last year, HBO Max announced it was adapting the book into an eight-part series.
Miller was closely followed by other writers who wanted to shine new light on to classical stories. Pat Barker's The Silence Of The Girls was published in 2018 and a follow-up, The Women Of Troy, was released in August this year.
A Thousand Ships by Natalie Haynes, an all-female perspective on the last days of Troy, was shortlisted for The Women's Prize for Fiction in 2020, and scholar Claire Heywood released her debut novel Daughters Of Sparta earlier this year too.
Jennifer Saint, author of Sunday Times bestselling novel Ariadne, which tells the story of Theseus and the Minotaur from the Princess of Crete's point of view, was directly influenced by the #MeToo movement while writing the book.
She said: "There was so much about women telling their side of the story and reclaiming their voices. The things you see in Greek myth, the misogyny and victim blaming, is not something that has seemed to have moved on very much in some ways in the last 3,000 years.
"There seemed to be such a connection there, and that these aren't dusty, irrelevant stories from the past."
Saint has turned her hand to another mythical retelling with her next novel, Elektra, which will hit bookstands in the spring. Elektra is not the most sympathetic character in the Greek canon but Saint wanted to move beyond the tendency for the ancient Greeks (and some modern Hollywood moguls) to portray women as one-dimensional monsters.
She said: "It really drew me to telling her story and made it more difficult to do. I used Medusa in Ariadne, who was literally a monster, and it's such an opportunity to go into these women's minds and explore why they did what they did.
"Wanting to do a feminist take on these stories does not mean portraying the women as perfect or superheroes. I want to explore these very complex, very flawed characters because they're interesting and are what we really want to read about."
The stories of the ancient Greeks have been a rich seam for Hollywood over the years. Movies such as Jason And The Argonauts in 1963 and 1981's Clash Of The Titans, starring Laurence Olivier as Zeus and which was loosely based on the Greek myth of Perseus, have become cult classics while there was a more recent resurgence with blockbusters 300 and Troy, starring Gerard Butler and Brad Pitt.
Disney's 1997 film Hercules saw ancient myth repackaged for children, with the animated movie boasting an impressive voice cast that included Danny DeVito and James Woods.
Next month, the ultimate supernatural crossover will hit the silver screen as two major mythologies stand side-by-side: the gods of ancient Greece and modern-day super heroes in Marvel's Eternals.
Starring Richard Madden and directed by Oscar winner Chloé Zhao, Eternals tells the story of a group of aliens from the planet Olympia who have kept watch over the human race for 7,000 years.
These superhero aliens are based on characters from Greek mythology, with Madden playing Ikaris, inspired by flew-too-close-to-the-sun Icarus, Gemma Chan playing Sersi, based on The Odyssey's Circe, and Angelina Jolie playing Thena, based on the Greek goddess Athena.
The Eternals are not the only myths that have been reimagined. Isabel Ruffell, professor of Greek drama and culture at Glasgow University, said interest in these ancient stories tended to come in cycles.
Over the years, Greek and Roman myths became revered classics, and it might seem to some like sacrilege to change the meaning of works by masters such as Sophocles and Euripides.
Yet turning old stories on their head has always been part of mythological tradition, as we continue to use ancient tales to understand our modern world.
"Once you shake yourself free of the shackles of the ancient author, you can do all sorts of things with them. They are not fixed, there's no true version," said Ruffell.
"They were constantly being reused and repurposed in antiquity and there's quite a lot of licence there for other people to come in and do their own thing.
"Suddenly Greece and Rome become fashionable. There was the whole sword and sandals thing in the '50s and '60s, and then it became unfashionable, before coming back in the early 2000s with Gladiator and Troy.
"The difference this time seems to be there's more written fiction, but there has always been an element of that. Percy Jackson in the mid-2000s was huge."
Ruffell explained that, while we are separated from the myths' original orators by several millennia, we are still fascinated by their stories because our lives and priorities are not so different from the peoples who lived back then.
She said: "There are a lot of really big issues here, like love, death and slavery. These are big subjects and we still have to deal with them. We get a lot of insight into the personal, so love, incest and adultery. You also get the big-ticket political stuff too.
"The ancient Greeks used myths as a kind of playground world where they could think about ideas. It was a way for them to step back from their lives and hold up a mythological mirror to themselves. Similarly, we use the myths today to give us freedom to think through things."
---
Caledonian legends are also given a novel new life
The myths of ancient Greece may well hold an enduring fascination but the fantastical stories of ancient Scotland are also having a moment.
Caroline Logan, 31, is just one of a new generation of writers celebrating Caledonian myths, and is inspired by her love for Scotland's rugged landscape. She said: "All the mythology in Scotland has been informed by the landscape and by the culture.
"The story of the kelpies were told to keep children from running into water, and we know very recently that Scottish lochs and rivers can be dangerous places. It all fits with the wildness of the Scottish landscape."
Logan, who resides in Cairngorms National Park, began writing her Four Treasures fantasy series as a bit of fun after she came home from work. When she finished her first book, The Stone Of Destiny, she decided to see if she could get it published: "I just thought it would be interesting to explore these myths and make it into a story like the ones that I have read for English or Greek myths. I don't necessarily stick to the original myths 100%, I give them a bit of a new spin."
Her novels follow a changeling called Ailsa who quests to find powerful objects to save her kingdom from ruin. Logan's background as a biologist meant that she was drawn towards the monsters and creatures of Scottish lore. She explained: "The characters meet lots of different creatures, like kelpies and selkies. Because I am a biologist, that translates over to the mythology side."
After she completes her Four Treasures series, Logan wants to explore new cultures and mythologies. "I'm really interested in Egyptian mythology, and have a story which is a retelling of the 12 dancing princesses but set in Ancient Egypt," she said. "I love mythology, and to see what stories different cultures come up with."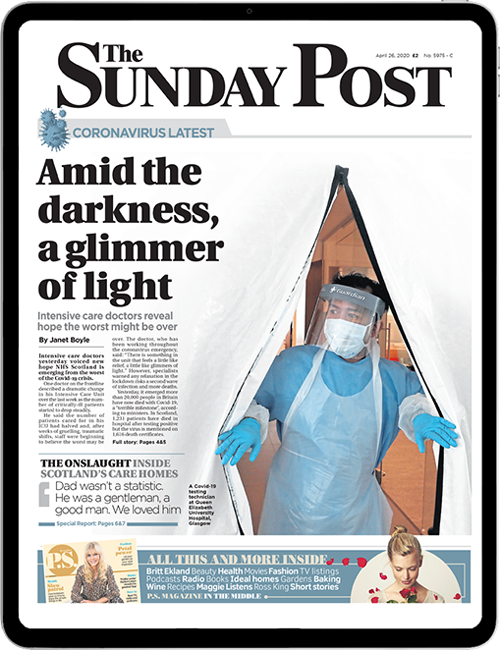 Enjoy the convenience of having The Sunday Post delivered as a digital ePaper straight to your smartphone, tablet or computer.
Subscribe for only £5.49 a month and enjoy all the benefits of the printed paper as a digital replica.
Subscribe