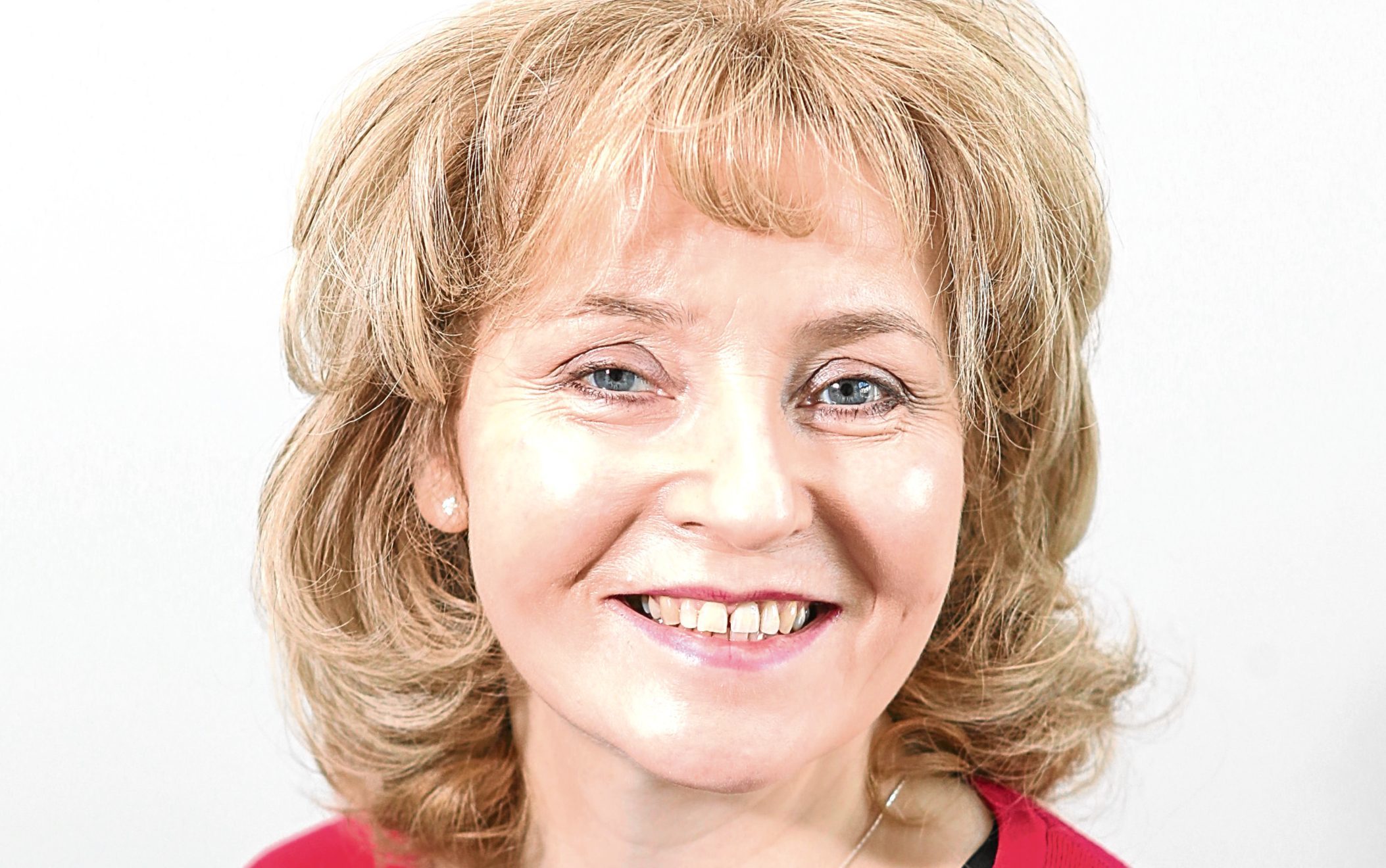 SUNDAY POST writer Janet Boyle has written hundreds of stories about the NHS but, two weeks ago, she was at the centre of her own after contracting a vicious flu virus.
Here, she reveals how, amid the reports of wards in crisis, it is too easy to forget the everyday heroics of our National Health Service
---
It began as a bit of a cough.
That was on Monday. On Tuesday, it was worse. And, on Wednesday, I was in hospital, in isolation, on oxygen, having antibiotics fed into my arm and fighting for my life.
As a journalist, I have been writing stories about the NHS for more years than I care to remember.
There have been stories about illness, recovery and, sometimes, death. Stories that shine a light on the inspirational, lifesaving work of our nurses and doctors and stories that have, on occasion, shone a light on their mistakes and missteps.
Without my pen and notebook, I was about to see our National Health Service from another, scarier perspective. I could not have been more impressed. Or more grateful.
I had called in sick to work on Tuesday, thinking I'd probably be back at my desk in a couple of days.
But by the next day I could barely walk and the wheezy cough had turned into a struggle to breathe. I felt I needed antibiotics and called my GP, who arrived at the door within 30 minutes.
As I struggled along the hall to answer the door, I clutched at the radiator for support.
My GP, Dr Laura Coombs, didn't like it at all, saying: "I think hospital is the best option. The ambulance will be here within the hour."
My wheezy cough had become life-threatening pneumonia.
The ambulance arrived just short of an hour and the two paramedics clutched my arms as I made the few steps from my front door. The Acute Receiving unit at the Queen Elizabeth University Hospital, in Glasgow, seemed as busy as it could be but I was seen quickly by a nurse, then a doctor who ordered chest x-rays.
Scotland's killer winter sees 'highest elderly death rate in Europe'
"This flu is an epidemic," he said. "I can't remember when we saw so many patients."
I was taken back into the corridor while a bay was found for me. By then I was struggling to breathe and was taking long, deliberate breaths.
A call came through that a woman was being brought in needing critical care. The flow of patients arriving was relentless.
In x-ray I was one of six patients waiting for diagnosis. Five were women. Was that significant, I wondered briefly, but my journalistic instincts were quickly overtaken by a need to concentrate on breathing.
I was quickly found a room in the surgical area of Acute Receiving.
The pressure was on to stop the spread of the flu by cutting off its carriers. I was one of five ill flu patients in the surgical area at that point. This room was to be my world for the next 36 hours until another was found for me in a medical ward.
Only nurses and doctors in masks were allowed in and I would not be permitted to leave even if I had the strength to. I hadn't.
I dozed in and out of sleep. My breathing was laboured and my oxygen levels fell to 93%. On Thursday night I was transferred to a medical ward in a wheelchair, fetching in my gown and face mask. I was guided through the darkened, empty main reception area to the lifts, to my new room.
Still in isolation, the antibiotics were doing their job of clearing the pneumonia but they brought their own torture.
I threw up, hallucinated and could not eat for three days. As I hovered between sleep and consciousness, I kept feeling someone was coming into my room. But when I turned to look round, there was no one there.
Anti-sickness drugs were delivered through the drip and I finally slept.
My daughter had kept me buoyed by visiting, in mask and plastic apron. Even then, I insisted that she sat well away from the bed. Meanwhile, my husband was at home with a milder version of the flu and I urged them both not to tell my son, who was studying for exams.
A good friend delivered a phone charger late one night, to keep me in touch with my family.
While I am so grateful to my family and friends, who were terrific, it wasn't them who saved my life.
That was the NHS, from the GP realising how ill I was to the caring ambulance crew, from the dliigent doctors to the tireless porters and on and on.
In hospital my doctor, Mohammed Badawi, would weave his way through the wards and floors treating patients. I asked him why I had survived while others did not and he said simply: "You got here in time. You got treatment early."
In newspapers, we write a lot about unsung heroes but sometimes, like me, we are lucky enough to meet them.
There will be more stories about our NHS this winter. When I return to work, I might even be writing some of them. There will be stories about funding and crisis and record waits and hard-pressed staff.
But my illness has reminded me of something every journalist knows. Every story is about people. And the people I encountered – the doctors and nurses, porters and paramedics – are our National Health Service.
Their training, expertise, dedication and quiet commitment saves lives every hour of every day.
And that is a story that cannot be told often enough.