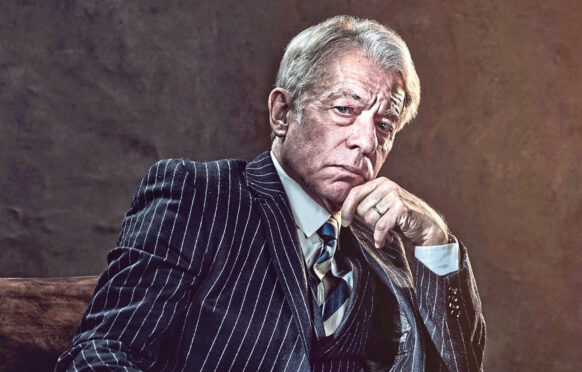 The Crown actor talks about returning to the stage, laughs with Gillian Anderson and a magical lockdown job in Spain
How does it feel to be back on tour?
It's nice to reassert simple human chemistry, not only working with actors in a room but being in front of audiences – it's a very nice feeling and you get a sense of the body of the kirk.
How is it playing to socially distanced audiences?
It is two-metre distancing and 140 capacity, but going from nothing to 140, it was palpable. Not only are we hungry to do it, but people are hungry and grateful to come out.
What is A Splinter Of Ice about?
It's about the meeting in the late '80s between Graham Greene and Kim Philby, who were genuine friends in the '40s and '50s when they were both in MI6. It's enigmatic, threatening and, we hope, occasionally poignant.
You've known your co-star, Oliver Ford Davies, for a long time?
The play is about the reunion of Philby and Greene after 35 years, and what is nice is that Oliver and I have known each other for 32 years, so there is a nice parity there. We tend to have queues of people at stage door afterwards, because he played a wonderful character in Star Wars, Sio Bibble. I just leave him to it!
Did you keep busy during lockdown?
I narrated an audiobook and did voiceovers for computer games, but I also shot a couple of episodes of a new TV series with Stanley Tucci in Spain, called La Fortuna. I stayed in a 260-room hotel that only had 20 occupied rooms, I ate out in a restaurant where I was the only person there, and I was able to explore Madrid on foot.
What's the series about?
It's about a ship that went down in the 18th Century which was full of gold. In the present day, an American salvager locates the ship, and there's a debate between them and the Spanish Government over who owns the gold.
Did you enjoy playing Denis Thatcher in The Crown?
I'd never woke up in the morning and thought I must play Denis Thatcher, but once I'd slicked down the hair and put on the silly glasses, I thought, oh God… and then I realised it was actually my dad! I can't say I ever voted for Mrs Thatcher but I had a bit of a soft spot for Denis. He was very much his own man, who loved golf and rugby and had his own companies, but didn't mind playing second fiddle to this strong woman.
Was it a good experience?
It was great, like sailing on a huge crest of a wave. It's TV at its best – rigorous and intense, but a wonderful joy and irreverent, too. The standards are so high, the cast is brilliant. Working opposite Gillian Anderson was great – she was focused and intense, but we often improvised and sometimes were in danger of getting quite hysterical. It was focused and jolly – how I like it and why I do this for a living.
---
A Splinter Of Ice, King's Theatre, Edinburgh, Tuesday-Saturday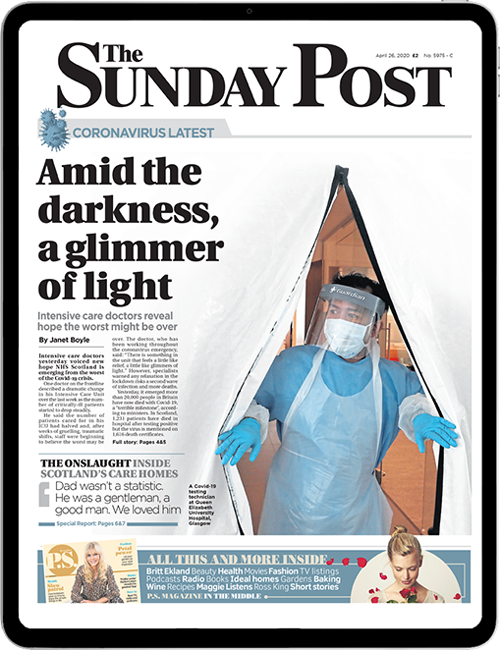 Enjoy the convenience of having The Sunday Post delivered as a digital ePaper straight to your smartphone, tablet or computer.
Subscribe for only £5.49 a month and enjoy all the benefits of the printed paper as a digital replica.
Subscribe