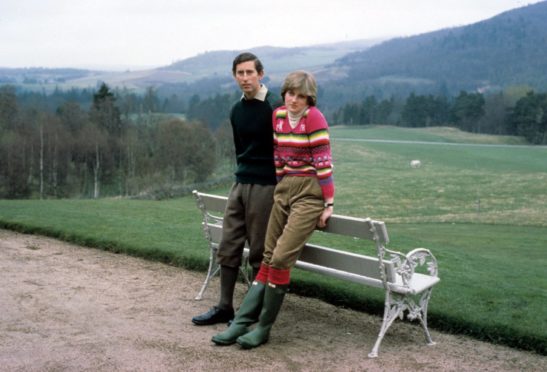 The vivid pinks and yellows of her jumper seem a startling contrast to the tweedy greens of her husband-to-be as Diana posed next to Charles at Balmoral but, within a few short weeks, there would be other, more worrying signals that the royal couple were far from a perfect match.
They would return to the Queen's Highland estate to end their honeymoon, just two weeks after a global TV audience of 750 million people tuned in to watch them marry.
But, behind the gates of the Deeside estate, the new princess, then just 20 years old, was coming to terms with her growing suspicion her new 33-year-old husband remained in love with another woman, Camilla Parker-Bowles – and, worse, had never halted their relationship.
Those torrid weeks and many that followed will be charted in the new series of The Crown, which launches on Netflix today. But, while expert royal watchers question some of the plot details, few argue the marriage of Charles and Diana was already showing fissures as they arrived in Scotland to end their honeymoon.
This had started a few weeks earlier at Broadlands, the Hampshire home of the prince's paternal family, the Mountbattens, followed by a cruise of the Mediterranean on board the Royal Yacht Britannia, and ended with a stay at Balmoral in Aberdeenshire.
It started with Diana fleeing a polo match in tears and ended with the Prince throwing his new bride's wedding ring across a room.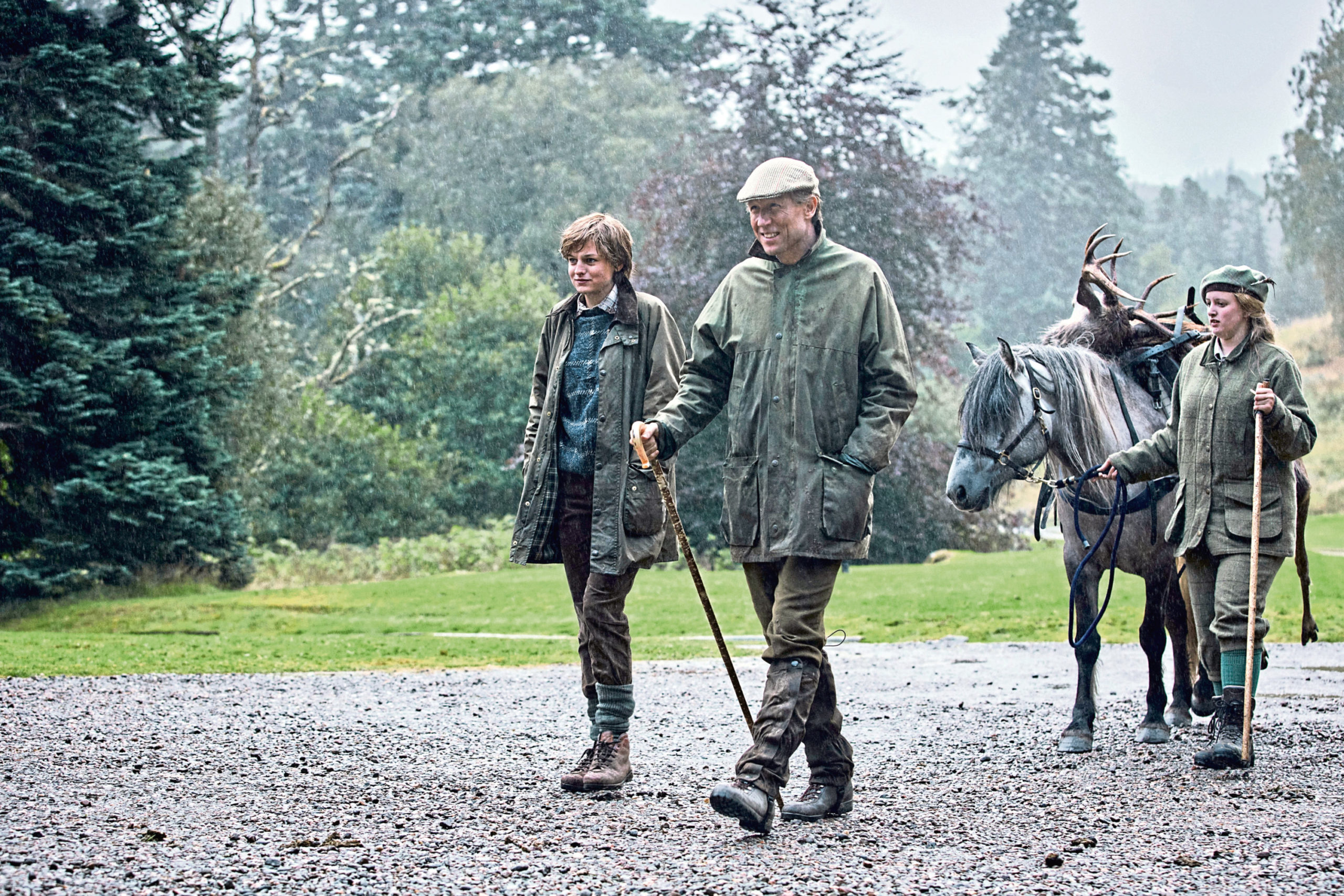 Former BBC royal correspondent Jennie Bond said: "I don't think any of us truly knows if there was a physical relationship between Charles and Camilla at that point but I choose to believe Charles made some kind of effort at the beginning."
She added: "As he said in Jonathan Dimbleby's book, he believed Diana was someone he could grow to love. I think that was the honourable path he had chosen. But, from Diana's point of view, knowing your new husband still had a love for another woman is very undermining. It cripples your self-esteem.
"So when she found during the honeymoon a bracelet that was a present from Charles to Camilla, and noticed cufflinks he wore which had their initials C and C engraved on it, that was pretty damn insensitive and would hurt any woman.
"What we had here was a young woman – only just out of her teens – who was already emotionally damaged by the break-up of her parents' marriage, entering the royal family and not receiving the support and guidance she had hoped for.
"When I spoke to her at Kensington Palace over the succeeding years, she told me that on the few days before her wedding she stayed at Clarence House, the Queen Mother's home, and on the first night in particular she said, 'I didn't see the Queen Mother at all. I just went to my room. A tray of food was brought and I sat there and just felt totally bewildered'.
"Allegedly quite good sources have said Charles did say the day before the marriage that he did not love her and she wanted to back out of the wedding. At Balmoral, in particular, she was unhappy. Add to that wet, damp outdoor country life when she was a real Sloane Ranger and would have much preferred to be either on a beach in Ibiza or in a nightclub in Kensington, it wasn't an ideal honeymoon for her.
"She told me much later, 'I know Charles's love for Camilla was so strong, even from the beginning, that no marriage he could have made would have rivalled that love'. But she also told me that if Camilla had not existed Charles and Diana could have made a go of the marriage."
Penny Junor, author of Charles and Diana: A Picture Of A Marriage And The Duchess, said: "Prince Charles was not very emotionally attuned to the insecurities of a 20-year-old. His view was: 'You have asked me about Camilla, I have told you it is over, she was a very special friend, she was a lover, but she is not any more. In future there will be no one but you, Diana.' And he thought that would be enough."
On honeymoon, by the time they reached Balmoral on August 16 the situation was spiralling out of control.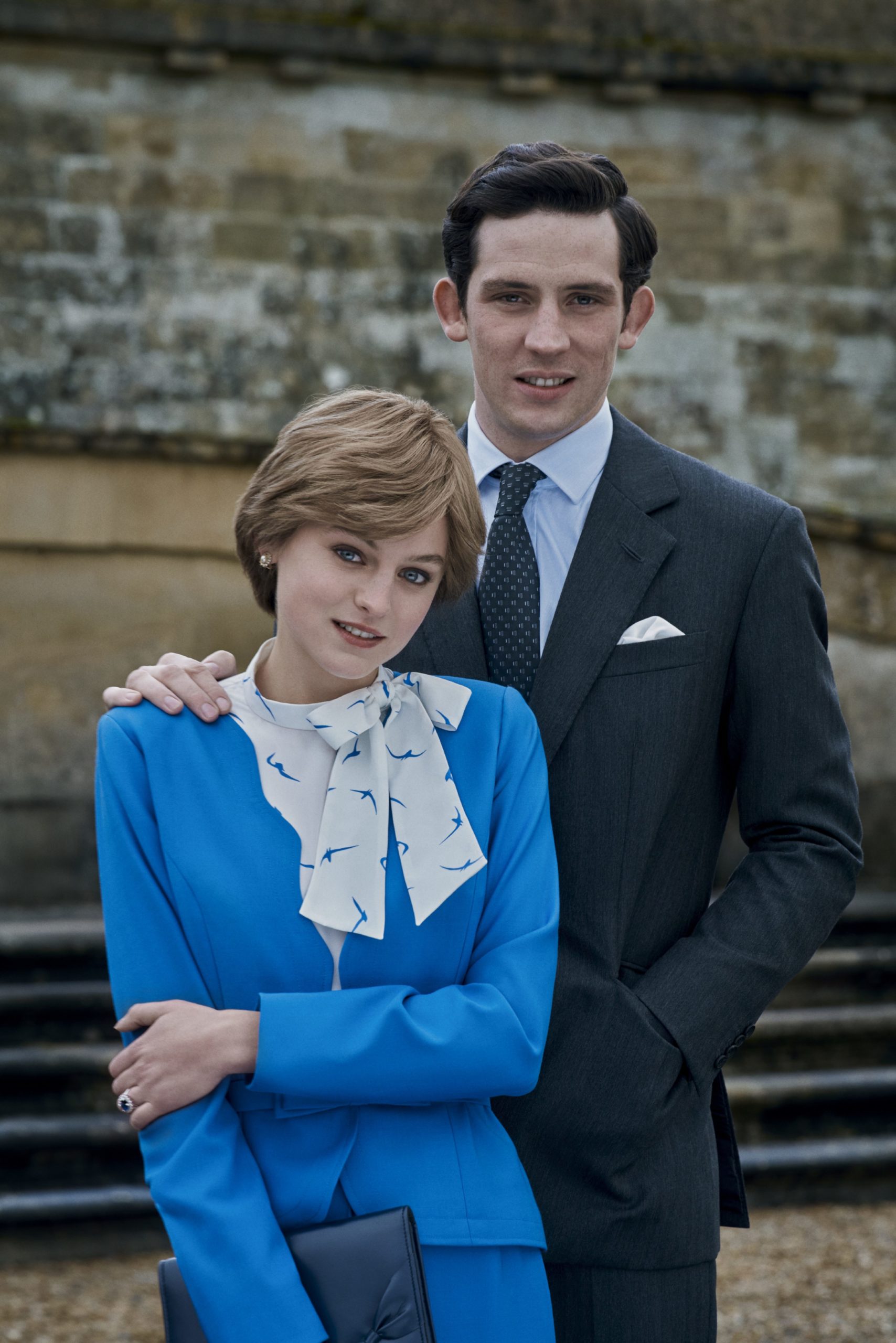 While her husband was out stalking deer, Junor claims the princess burst into tears, shouted, screamed, kicked furniture, and said she hated Balmoral and members of the family.
The scene was witnessed by Charles's private secretary, the late Michael Colborne. Junor said: "That evening he went to Craigowan Lodge. He could hear a terrible row going on behind the front door between Charles and Diana. The Prince opened the door and chucked something at Michael. It was Diana's wedding ring. She had lost so much weight on her honeymoon that her ring no longer fitted her. She wanted Charles to take it and get it resized."
Of course, we all now know how that tragic marriage played out in real life, but fans of The Crown will get to watch the royal drama unfold on screen. The new series kicks off as the 1970s draw to a close and the '80s unfold, with the assassination of Lord Louis Mountbatten, Prince Charles's beloved uncle, the election of Margaret Thatcher, the Falklands War, and the miners' strike all featuring. The spotlight falls on a royal family in turmoil and on 19-year-old Lady Diana Spencer who, in love and engaged to the Prince of Wales, stole the hearts of a nation.
Little-known actress Emma Corrin, who takes on the challenging role of the People's Princess, bears a stunning resemblance to Diana. And Josh O'Connor plays Prince Charles.
O'Connor has already promised fans his character will be getting harsher treatment in the series as the love triangle plays out. Viewers will see Diana discovering before the big day that Charles is still in love with Camilla and trying to phone the Queen to call it off.
Junor believes the show has taken artistic licence but says it is true Lady Di had cold feet before the wedding.
She said: "Diana did tell her sisters two days before the wedding she was considering calling it off and they said, 'Bad luck, Duch (the family nickname for her). Your face is on the tea towels, so you're too late to chicken out'."
Charles and Diana had only met 13 times before their engagement but Junor claims there was reason to hope they were a good match.
Episode two of The Crown, entitled The Balmoral Test, depicts one of their early meetings at Balmoral where it's said Charles's friends were captivated by her girlish charm and willingness to muck in. Junor explained: "Diana appeared to be a very funny, happy-go-lucky, unsophisticated girl who seemed to love everything about Balmoral and love all the things Charles loved. She was really smitten by him."
Things escalated when his liaison with Diana hit headlines and his father, Prince Philip, sent a memo urging his son to either propose or let Diana go to save her reputation.
Junor said: "He misinterpreted his father's memo and thought he was being instructed to marry Diana. The disaster was that they married and they did not know one another.
"In his ideal world, he wanted someone who loved his lifestyle; the horses and the dogs and the marching across the Highlands. She loved the city, shopping and lunching and meeting friends.
"She didn't really have a love of the countryside or of animals. They didn't even like the same music. She was into pop and he loved classical music."
When asked about her view of the royal marriage, Corrin refused to take sides. She said: "Charles and Diana both had unsupported, isolated upbringings that led to a massive desire for a maternal figure in their lives.
"Neither could be that for the other, so there was an impossibility in the relationship, no matter how much they loved one another."
---
Author: Royal couple had reconciled differences
The Princess of Wales was on good terms with her ex-husband, Prince Charles, towards the end of her life and had come to accept that Camilla Parker-Bowles was the love of his life, a close friend has revealed.
Former New Yorker editor Tina Brown met the princess for lunch in the summer of 1997, just a few weeks before her death, and describes a woman who was far from the bitter, emotionally fragile person she is often painted as.
Brown, now 66, who went on to write a biography of the princess's life, said: "At the end of Diana's life, she and Charles were on the best terms they'd been for a very long time.
"Charles got into the habit of dropping in on her at Kensington Palace and they would have tea and a sort of rueful exchange.
"They even had some laughs together. It was definitely calming down, the boys were older. They talked about their philanthropies. And she had accepted Camilla.
"One thing she had finally done was really understand that Camilla was the love of his life, and there was just nothing she could do about it.
"But she said to me that she would go back to Charles in a heartbeat if he wanted her."
Brown adds that Diana clearly had regrets, saying: "Diana was desperately lonely."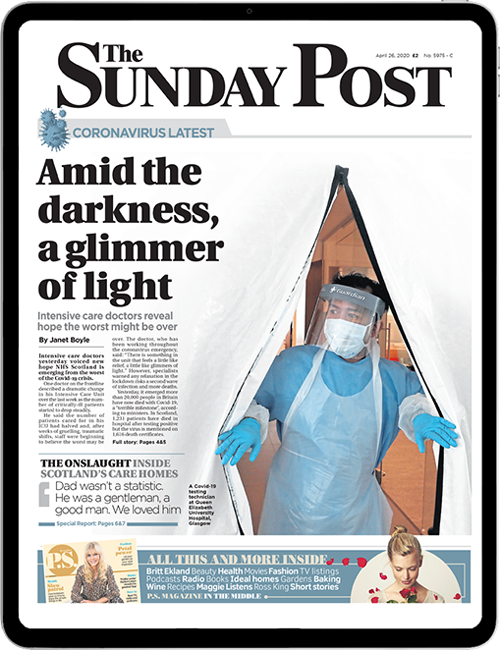 Enjoy the convenience of having The Sunday Post delivered as a digital ePaper straight to your smartphone, tablet or computer.
Subscribe for only £5.49 a month and enjoy all the benefits of the printed paper as a digital replica.
Subscribe