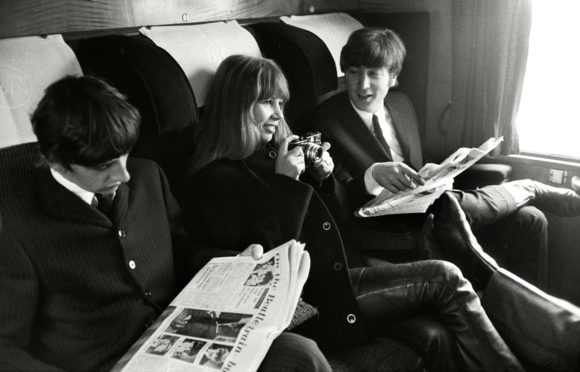 Tributes were paid yesterday to the German artist who inspired a superstar makeover of the Beatles, after her death at 81.
Astrid Kirchherr, who met the band when they played in Hamburg as young rockers, was credited for getting them out of their biker jackets and changing their quiffs to mop-tops.
The German artist used to talk of how her "whole life changed in a couple of minutes" after meeting the band by chance in a nightclub. Ms Kirchherr took the first iconic photographs of them and was the inspiration for the hair style that became famous around the world.
She always said the moptop was already popular among Hamburg art students but George Harrison insisted: "Astrid was the one who influenced our image more than anyone else. It made us look good."
Yesterday Scottish author and Beatles expert Ken McNab said: "Astrid was very much a part of the Fab Four folklore. It was one of those happy accidents that they met as she and her then-boyfriend heard this band playing and were curious. She had this elfin-like demeanour, she was very doe-eyed, and she bowled Stuart [Sutcliffe, original bass guitarist of the band] over.
"He was more of an artist than a musician and the two of them just clicked. They began this great romance. Between them they had a deep and long-lasting connection."
Tragically, Sutcliffe, who left the band to pursue his art career, died suddenly in 1962 while in Hamburg with Kirchherr. "He died in her arms," says McNab. "Who knows how their lives might have unfolded."
He added: "Astrid is remembered mainly for those iconic pictures of the band. They are like the savage young Beatles, almost like punk rockers. They are so primitive in a sense. Who would have known that history would unfold as it did.
"The story of The Beatles is one of history's great romances and Astrid has her own act in it because she took those iconic pictures. She had her own part to play and carved out her own niche. The pictures now are framed by history. She caught the moment just as the page of history was turning.
"And they all loved her too, but the only one she loved back was Stuart."
Yesterday Ringo Starr, the band's drummer, led tributes to her by tweeting: "God bless Astrid a beautiful human being. And she took great photos, peace and love."
Ms Kirchherr died in Hamburg on Wednesday after a short illness.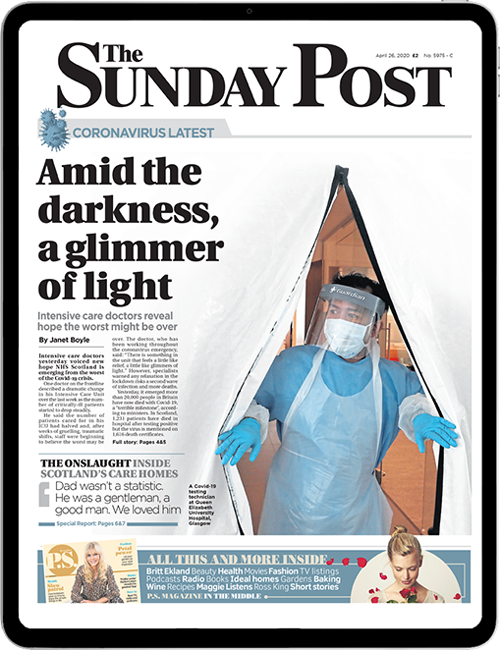 Enjoy the convenience of having The Sunday Post delivered as a digital ePaper straight to your smartphone, tablet or computer.
Subscribe for only £5.49 a month and enjoy all the benefits of the printed paper as a digital replica.
Subscribe