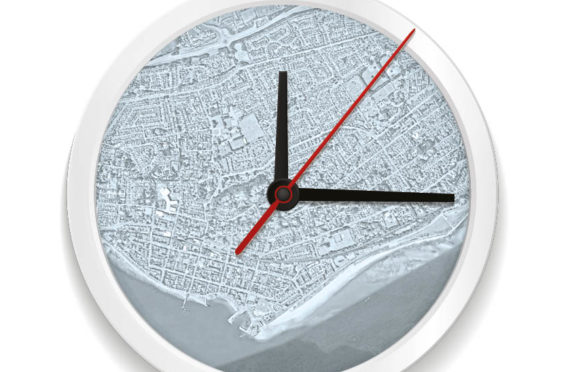 Our cities are about to become villages and our lives will be lived locally, according to experts forecasting the impact of Covid.
The future of our high streets was uncertain long before Covid, but experts believe the pandemic might have thrown them an unexpected lifeline as we are encouraged to stay closer to home.
The rise in home-working and rolling lockdown restrictions will inspire a rebirth of smaller suburban centres in our cities, planners believe, with these "15-minute cities" offering everything residents need, from work to shopping, sport and leisure activities within a 15 or 20-minute walk or cycle from home.
The longer trips into city centres for work or out-of-town malls for shopping and leisure will decline, they predict, as our lives contract and become more environmentally friendly, with a massive reduction in our daily journeys leading to much lower carbon monoxide emissions.
It could mean a resurgence in local high streets after a along decline that many believed was terminal. Instead, uncertainty around our return to work in offices means the economies of city centres now appears more perilous.
The notion of the 15-minute cities was already being piloted in a few pioneering places around the world, but the Covid-19 crisis, which has seen millions of people discover they can work from home, has given it a massive momentum.
Dr Husam Alwaer, reader in sustainable urban design at Dundee University, is currently running a project with his students to create a 15-minute city there. He said: "Covid-19 makes it clearer than ever the city must comprise connected neighbourhoods, villages if you want, within short distances of each other.
"Large supermarkets, sited on the very outskirts of communities, that increase our carbon footprint to reach them, could become a thing of the past. We also need to get away from the idea of building housing estates miles from shops. When many young couples seek homes for their growing families, that's often what's available though.
"We do not have a sense of neighbourhood. We build houses but not communities, places for sleeping in."
Dr Alwaer said existing city centres would also have to adapt. "If we look to other European countries we see shops on the ground floor, offices on the first and homes above," he adds. "We need to make the city centre a village of its own where money is spent locally and helps businesses thrive to the benefit of the community.
"It needs cafes, plazas and other areas that foster community and interaction. Block off a street at the weekend for community activities. Cities like Copenhagen and Frieberg in Germany, and Aarhus in Holland, have evolved in this way.
"If we encourage more people to cycle, walk or use public transport then we need to make these more user-friendly. It has to be enjoyable."
One of the original proponents of the 15-minute city is professor Carlos Moreno, scientific director of entrepreneurship and innovation at the Sorbonne in Paris and a special envoy to Paris Mayor Anne Hidalgo. He has also given advice to council chiefs in Edinburgh.
He said: "I was approached by city leaders in Edinburgh and discussed how living and working within 15 minutes of your community is vital both for the environment and indeed the health of the population.
"We have been too fond of buildings created for one purpose when they should be for work, shopping and living. Work, home, entertainment should be available to us locally.
"We need to repurpose buildings so that they are able to enhance all aspects of our lives. It is vital to concentrate on decentralising."
He added: "Covid should radically change the way we work and we must abandon the long commutes to the office."
The potential benefits to health are considerable says Irene Beautyman, of the Planning for Place Programme, which aims to work with planners to build locations where communities can flourish. She said: "Living in a community with few good shops and challenging bus or train links has an impact on health. It can make people feel lonely and isolated which obviously has an impact on their mental health.
"It is also vital to have homes for people of all ages to keep the community feel and spirit. Plans are in place to develop a 20-minute neighbourhood in the Edinburgh suburb of Westerhailes, says Irene. "The Scottish Government has included a 20-minute community in Westerhailes. The 20-minute plan can make it happen in and out of cities in rural communities, too.
"With so many people working and being at home the time is right to make it happen."
Edinburgh councillor Neil Gardiner, convener of the city's planning committee, said: "The idea of mixed use, walkable communities is at the heart of the Choices for City Plan 2030 we have just consulted on. We look forward to communities where people are able to live healthy lives with green space and varied facilities within walking distance and with easy access to our beautiful city centre."
Glasgow Green Party councillor, Christy Mearns, argues that it is vital to support locally owned shops because money spent locally stays within the community. "Every pound that is spent locally is more likely to benefit the community instead of being dispersed nationally, the way large chains do," she said. "Research shows that 63p in the pound spent in local shops stays in the community in comparison to 40p in the big national chains. Locally owned shops source locally, keeping the local economy thriving."
However, the Covid-19 crisis has exposed worrying gaps in local communities starved of good bus links, she adds. "Our buses are run for profit, so if a link is not making money it is cut, often leaving elderly struggling to visit relatives in other areas or attend vital hospital appointments."
More space is also given over to roads, leaving pavements very much in second place. "Turning parking spaces into seating areas for outside cafes could enhance communities. This works well in other countries. We have an opportunity to make communities blossom. We can't lose that."
---
BEARSDEN: People who used to work and eat lunch in town now come here
The suburb of Bearsden is a typical dormer community on the edge of Glasgow.
In normal times most of the weekday customers who visit the rows of shops at Bearsden Cross and on Milngavie Road are retired people and young mums with pre-school children.
But lockdown saw that change, as people who normally spend their working day in the city centre found themselves stuck at home. Initially, children's shoe shop owner Zoe Mair thought she faced bankruptcy.
She had just bought in 1.400 pairs of shoes for her store, Susie And Sam, when Covid forced her to close in March. She launched an online sales drive, attracting both existing customers and new ones, which got her through the first few months of lockdown.
But since the store has reopened, she has noticed more new customers coming in. She said: "I have many new customers who drop by for their children's wellingtons or new school shoes. I have every hope that we will thrive.
"Few things are sadder than an empty shop, especially in a local community."
Two streets away is Susan McMillan's Grace And Favour tearoom at Bearsden Cross.
Susan said: "People who worked and ate lunch or got a coffee break in town now come here because so many are working from home.
"We closed in lockdown and I was worried about how life would be as it loosened but thankfully, we have never done so much trade.
"Some days are busier than before Covid and we have had to bake more cakes and scones to keep up the demand.
"Customers are living and working locally from home and their town has become their world.
"We also source locally because it's only fair to help other traders thrive, too."
---
BROUGHTY FERRY: People working at home will take a break and come to stock up
Cheryle Sexton's greengrocer was only a few months in business when Covid-19 hit.
The shop is one of a number of local business thriving in the town of Broughty Ferry, four miles outside the city of Dundee.
Initially Cheryle closed the shop and turned to home deliveries.
Since reopening in July, the shop, called Clementine, has a raft of new customers as well as those built up before lockdown.
"It's lovely to meet them after months speaking on the phone or taking their online orders.
"I now have customers who work from home, who might have bought elsewhere in the past. People take lunch breaks from their home laptops and drop by to stock up. They like that the fruit and veg are grown locally and taste so much better.
"There's this feeling that they are helping their local community to thrive.
"It's like they are investing in it. We have been able to survive and keep our local producers and suppliers busy in this lovely, thriving town."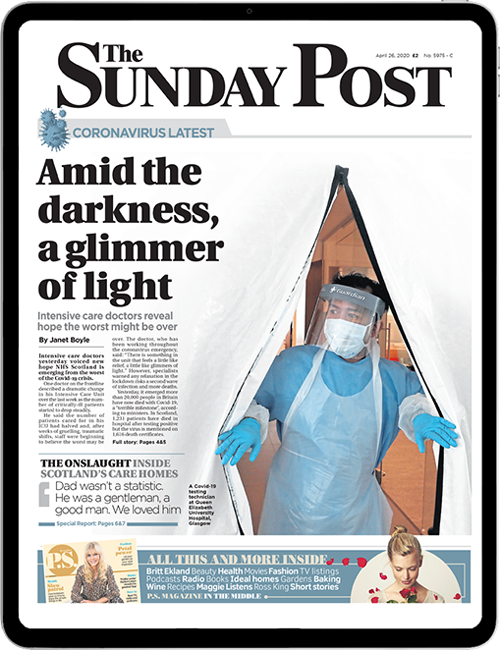 Enjoy the convenience of having The Sunday Post delivered as a digital ePaper straight to your smartphone, tablet or computer.
Subscribe for only £5.49 a month and enjoy all the benefits of the printed paper as a digital replica.
Subscribe