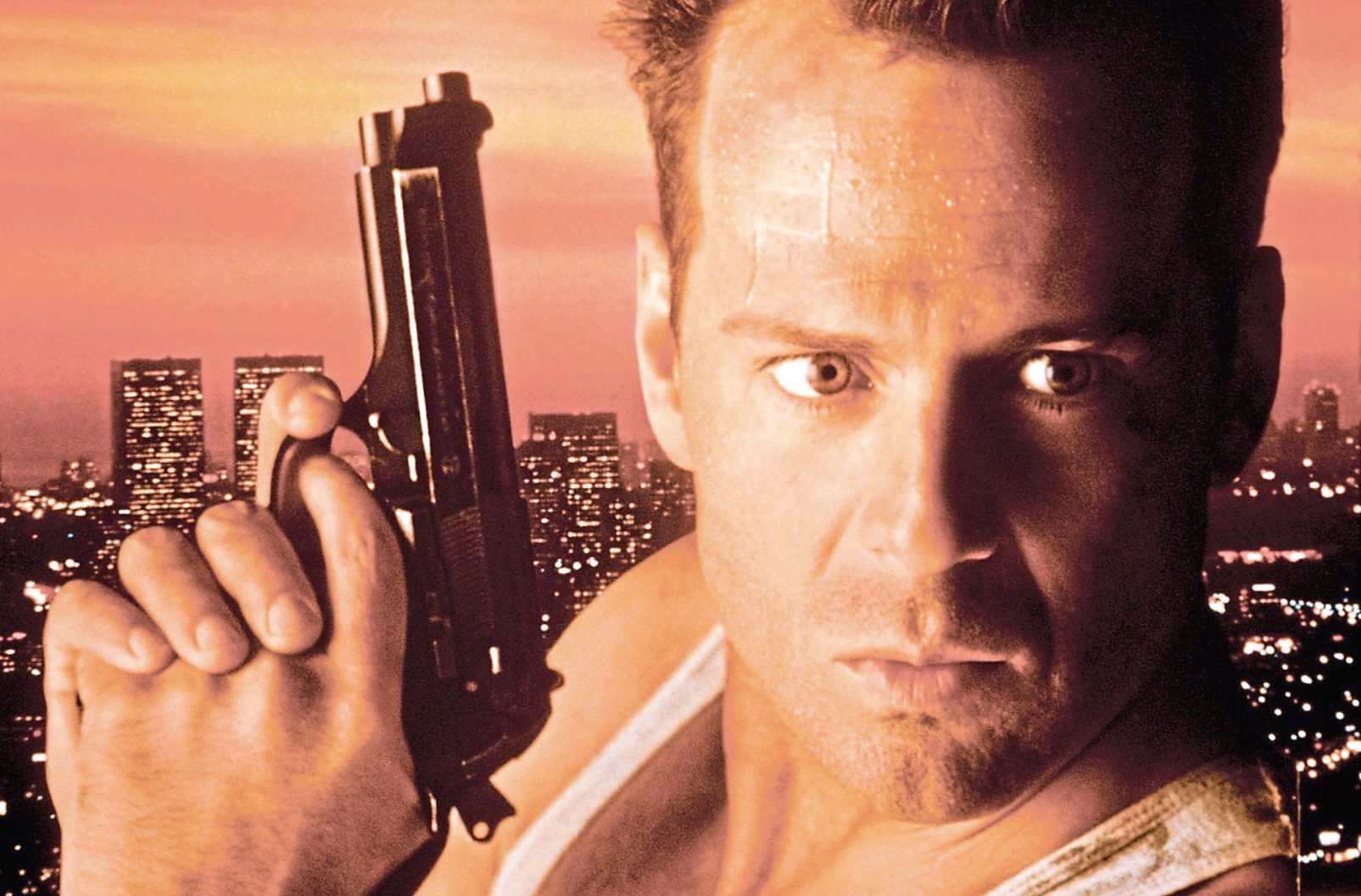 IT'S a debate that happens every year… is Die Hard a Christmas film?
Well it's not the only movie that people love to watch during the festive period that, strictly speaking, isn't really about Christmas.
Here, Alan Shaw picks ten of the best (sort of) festive films…
---
Trust the Americans to come up with a phrase we never knew we needed.
This time, our pals across the pond have turned their mind to the vexing question of just exactly what do we call those movies we love to watch at Christmas that aren't Christmas movies?
I'm not talking about pictures such as It's A Wonderful Life, Home Alone or Miracle On 34th Street which couldn't cope with any more yuletide content before they exploded in a blizzard of tinsel.
No, I'm talking about those films that, for whatever reason, we have got into the habit of sticking on during what I still refuse to call "Crimbo" that have precisely zero to do with Santa, or might be set at Christmas and have a hint of the festive season but the plot isn't stuffed with turkey and all the trimmings – if you see what I mean.
These movies are, apparently, "Christmas-adjacent films" and while that seemingly random collection of words might leave you in the dark, I'm sure the following list will make it as clear as a frosty Christmas morning.
DIE HARD
For many, the Bruce Willis actioner is THE Christmas film and sitting down to enjoy John McClane blast his way through a building full of baddies has become a yuletide tradition.
Let's be honest, there is a fair bit of festive flavour to Die Hard which scarcely believably celebrates its 30th anniversary this month.
It's set on Christmas Eve, at a seasonal party in McClane's wife's swanky office, and one of the most famous scenes sees him send a recently-deceased baddie down in the lift dressed as Santa with "Now I have a machine gun Ho-ho-ho" scrawled on his chest.
And the final scene has Vaughn Monroe's Let It Snow playing as we survey the charred remains of Nakatomi Plaza.
But before then there's very little festive flavour – it's all Alan Rickman's arch-baddie Hans Gruber, a cunning heist, explosions and Bruce either walking barefoot over broken glass or hanging off the edge of a skyscraper.
THE GREAT ESCAPE
Before the advent of satellite TV and hundreds of channels, it was actually a myth that this was shown more often at Christmas than any other film.
But what was true was that it came third in a poll to discover which movie you'd most like to watch on Christmas Day.
There is a passing festive reference, when the POWs practise singing The 12 Days Of Christmas to cover the sound of Steve McQueen and James Garner nicking the slats from the bunks to shore up the escape tunnels.
THE SOUND OF MUSIC
This classic has precisely NOTHING to do with Christmas.
The closest it comes is when Julie Andrews lists warm woollen mittens, sleigh bells and "snowflakes that stay on my nose and eyelashes" in My Favourite Things.
But it's become a fixture of our festive TV fare on both sides of the Atlantic because, in the olden days before VHS and movies on demand were even dreamed of, networks would pay vast sums for the right to show hugely popular movies just once, so they put this on when they were sure of the biggest audience.
THE WIZARD OF OZ
And it's the same story with our old pal Dorothy, with family-friendly films the channels would wait for the times everyone would be gathered round the gogglebox.
Though I suppose the Wicked Witch is fairly pantomimey.
In the famous poppy field scene, the "snow" was actually highly-toxic asbestos flakes which continued to be used in movies until the mid-50s.
THE RAILWAY CHILDREN
You'll struggle to find a Christmas connection in this, Lionel Jeffries' charming children's movie set at the turn of the last century, apart from the fact the three kids' daddy is taken away at that time of year.
Unlike most rail services nowadays, though, you can be all but guaranteed that The Railway Children will puff into view when it's time to put the tree up.
And it's perfect, undemanding family fare with the added bonus of Bernard Cribbins as station porter Albert Perks – and as everybody knows you can't beat a bit of Cribbins at Christmas.
TRADING PLACES
Eddie Murphy's big-screen debut begins with his hustler pretending to be a crippled Vietnam vet, dragging himself through Manhattan's snowy streets.
But for me, the most memorable scene has Dan Aykroyd's snooty stockbroker sneak into a posh Christmas party dressed as Santa and steal a whole smoked salmon.
The bit where he eats it through his white beard from inside his Santa suit sitting on a bus still makes me gag.
HARRY POTTER AND THE HALF-BLOOD PRINCE
It has to be said, there's a Christmas scene in every single Harry Potter movie, usually set at a festively-decorated Hogwarts that looks like the greatest venue for an office Christmas party you could ever pull a cracker in.
And as the amount of snow that falls during the eight-film saga could restock the Arctic Circle, you can guarantee they'll all be on TV at this time of year. And there's a suitably wintry backdrop to a yuletide scene in this episode, when Harry, Hermione and Ron walk arm-in-arm back to Hogwarts after a – surely underage – festive visit to the wizarding village pub.
ON HER MAJESTY'S SECRET SERVICE
James Bond became a Christmas staple when ITV paid a then-record £850,000 in 1974 for the rights to air them on TV, and started showing them after the Queen's Speech.
I remember watching Goldfinger one year and thinking it wasn't a patch on Moonraker. Stupid boy.
George Lazenby's sole outing is set at Christmas, up a snowy Swiss alp, and Telly Savalas's Blofeld gives his "Angels of Death" presents of perfume that is actually a deadly nerve agent.
BATMAN RETURNS
Tim Burton conjured up a wickedly gothic Christmassy superhero tale set in a snow globe-esque Gotham.
Danny DeVito's Penguin is dumped down the sewer as a baby on Christmas Day, he attacks the city's Christmas tree lighting ceremony and Michelle Pfeiffer's Catwoman is told by ol' Bats that "mistletoe can be deadly if you eat it".
Even the Bat Signal that summons Michael Keaton's Caped Crusader looks like a festive decoration in the sky.
L.A. CONFIDENTIAL
"Wait, what?" I hear you cry. How on Earth is this hard-boiled crime drama set in sunny Los Angeles in the early 50s remotely a festive film?
Actually, this stylish modern film noir is more of a Christmas movie than most on this list, beginning on Christmas Eve when a bunch of police officers hopped up on eggnog beat prisoners in their cells, leading to the headline "Bloody Christmas" being splashed over the papers.
Cue Russell Crowe, Guy Pearce and a pre-scandal Kevin Spacey sorting out a murderous plot, accompanied by a soundtrack featuring Dean Martin's Christmas Blues, one of the great "sad" festive songs.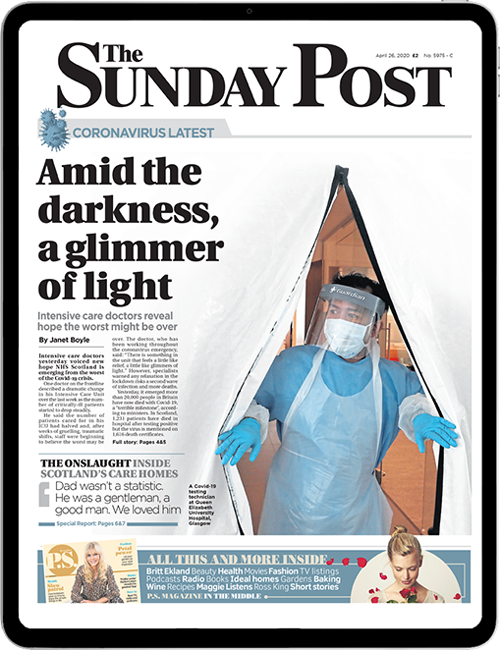 Enjoy the convenience of having The Sunday Post delivered as a digital ePaper straight to your smartphone, tablet or computer.
Subscribe for only £5.49 a month and enjoy all the benefits of the printed paper as a digital replica.
Subscribe