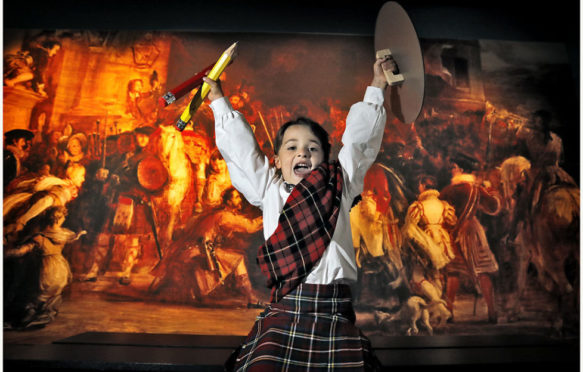 Tartan, bagpipes, heroic histories, towering and dramatic landscapes. There's nothing really more Scottish than these defining traits.
But how did they become so internationally reconised and established as symbols of Scotland and Scottish identity?
Wild and Majestic: Romantic Vicions of Scotland, a new exhibition at the National Museum of Scotland is to explore just this.
It is set to incorporate a series of associated family craft activities, supported by players of People's Postcode Lottery, where families will get to make their own unicorn and stag headbands, colour in postcards of Scottish scenery and use their own artistic skills to demonstrate what Scotland means to them.
The exhibition begins from the final defeat of the Jacobites at the Battle of Culloden in 1746 to the death of Queen Victoria in 1901.
Each section of the exhibition will include exploration of themes from a Gaelic-cultural perspective, and throughout the exhibition filmed interviews will reflect a range of perspectives, including Gaelic voices, on some contested historical themes about the period.
Visitors will see the development of various aspects of Scottish history through the displays showcased in the museum, including over-turning the ban on Highland dress, the pageantry around King George IV's visit to Edinburgh in 1822 arranged by Sir Walter Scott, the Highland tourism boom and the creation of a Romantic idyll for Queen Victoria at Balmoral.
---
Wild and Majestic: Romantic Vicions of Scotland, National Museum of Scotland, until November 10 2019
Find out more here.