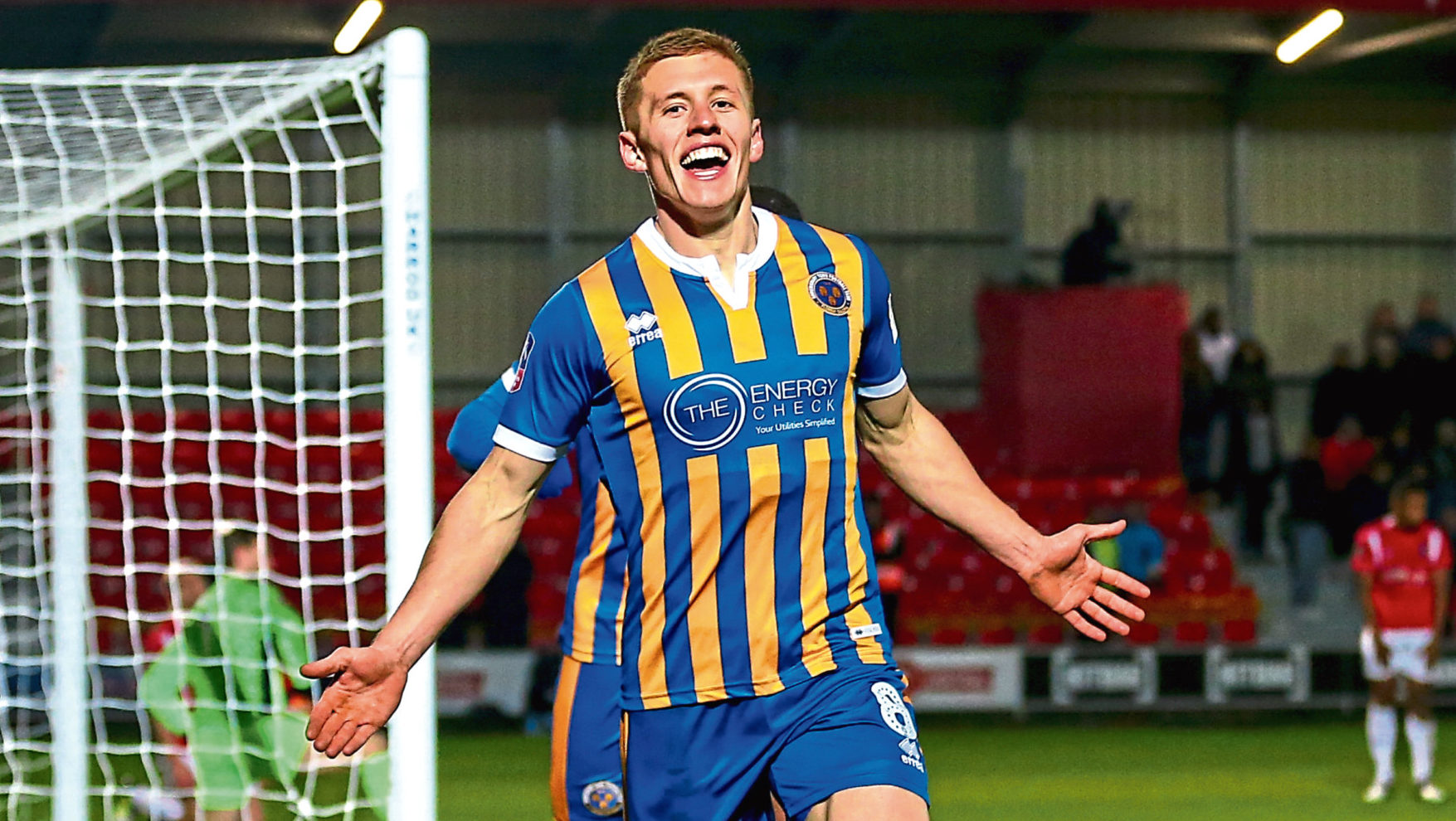 GREG DOCHERTY is loving his football at Shrewsbury Town and has no idea if Rangers have an option to bring him back in January.
The 22-year-old midfielder is on loan to the English League One side for the season, but there has been talk that Steven Gerrard may be ready to invoke a clause to bring the player on a return north to Ibrox for the second half of the campaign.
Former Scotland Under-21 star Docherty told The Sunday Post: "As far as I'm aware I have signed for the season at Shrewsbury Town. I don't know if there is an option to take me back to Rangers next month.
"I'm aware there has been some chat on the internet about it, but I honestly couldn't tell you. However, it's nice that people are taking notice of what I'm doing here.
"It's a situation I do not have any control over. If there are to be any discussions, then it will be between the clubs. I am fully focused on my football.
"When I joined Shrewsbury in the summer it was with the intention to be here for the season, get as many games as possible under my belt, and go back to Rangers a better player and a stronger person.
"The manager (Steven Gerrard) had an honest discussion with me and it was agreed it was crucial for me to play as many first-team games as possible at this stage of my development.
"It was an amicable conversation and we were in agreement. I have nothing but respect and admiration for the manager.
"It goes without saying I keep an eye on every Rangers result and I'm willing the club on every day to be successful.
"My long-term plan is to be a first-team player at Rangers. That's my aim. If that is to start next summer then I'll be delighted.
"If it is to start sooner, then it will be up to the manager.
"What I do know is that I'm enjoying my football at Shrewsbury Town. We have a great stadium here and first-class training facilities. The club has a good infrastructure.
"Everyone from the management, coaches and chief executive, Brian Caldwell, have made me feel very welcome and helped me settle, on and off the park. I'm grateful to everybody.
"We now just need to go on a wee run of wins and climb the table. We can get up there pretty quickly and there is a belief we can do it. But this is a competitive league. We won't take anything for granted."
Docherty is absolutely loving his football in English League One. His wonder goal in the FA Cup for Shrewsbury against Salford City last month made the headlines, and rightly so.
There is a new manager, Sam Ricketts, at Town, and Docherty hopes he continues to allow him to play with the freedom that has served him so well in the past four months.
Docherty – who was signed for Gers by interim boss Graeme Murty from Hamilton Accies in January for £500,000 – said: "I'm a player who just wants to play football every week and that's why I'm so happy here.
"At Rangers last season I was being asked to play in a more-defensive midfield role to allow the others to move forward into the final third of the pitch.
"Here, I have been given much more freedom to express myself and go forward with the ball to try things.
"My game, in my view, is better suited to a more-offensive style. I'm thoroughly enjoying the roving role and the system we play.
"I hope the new manager allows to me to do it. He has kept on the same staff as before and that's good for the continuity.
"We have trained with him a few times and I like it. I think he will be very good for the club as we move forward.
"It's about the whole group playing a big part in the next six weeks.
"We need to win game games, and find momentum. But you get punished for mistakes in this League so we know there is little margin for error, week on week.
"So, we'll see how it goes. The interest from people in Scotland is good and that's also because we have Scottish managers at Sunderland, Peterborough, Scunthorpe and Bradford. It adds to the excitement and intrigue.
"I'm just delighted and proud to be a part of it all. This is a good place to be for me right now."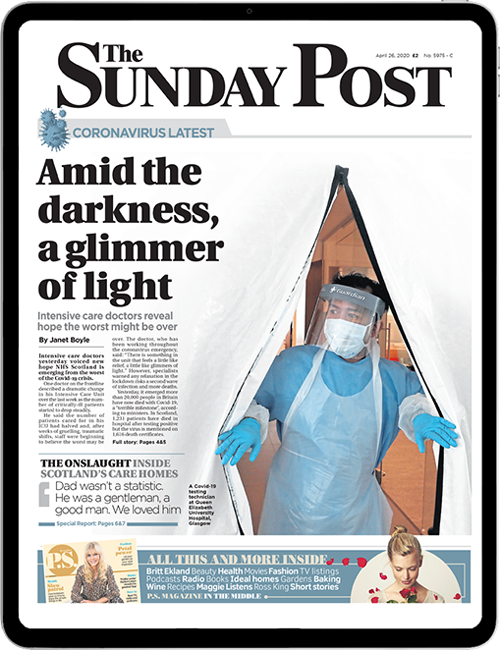 Enjoy the convenience of having The Sunday Post delivered as a digital ePaper straight to your smartphone, tablet or computer.
Subscribe for only £5.49 a month and enjoy all the benefits of the printed paper as a digital replica.
Subscribe